Learn how to howl with wolves in Canadian wilderness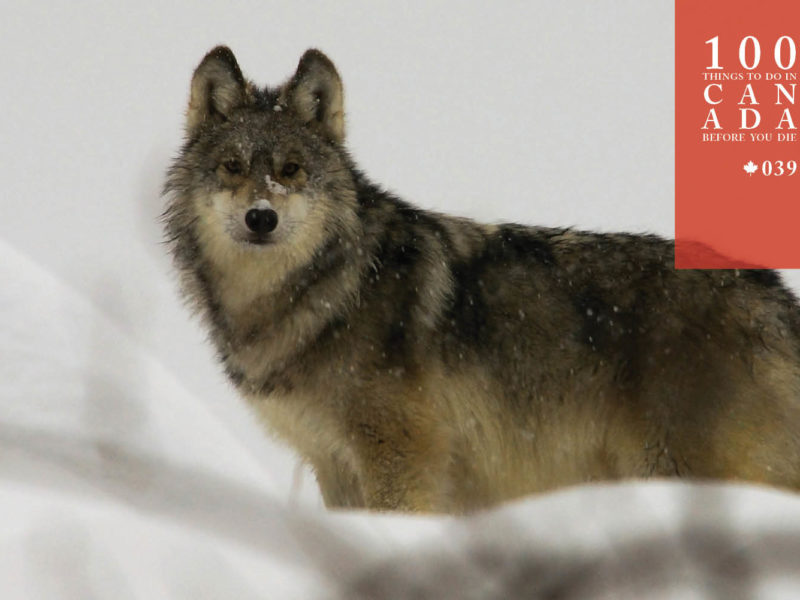 Get in touch with the dog in you while you howl at the moon.
Are you one of those super-evolved travellers who loves to learn a new language when you travel?
We've got something a little different for you: on your next trip, get in touch with your wild side and learn how to speak with wolves.
There are several spots throughout Canada that can grant you this once-in-a-full-moon opportunity.
At the open-air amphitheatre at Algonquin Provincial Park in Ontario, the guides will teach you the lifestyle of Eastern Canadian Wolves before demonstrating how to communicate directly with them.
At the urging of the guides, in no time at all you'll be producing the long, low howl that delivers a goosebump-inducing answering echo from the wild wolves hidden in the woods.
You can get a similarly thrilling experience at Chilcotin Mountain Park in BC, though this time it'll be from across a frozen lake in the dead of a winter night.
After communicating with some of the world's most feared and revered creatures, you'll return home with more than just photos and souvenirs.
GET GOING:
The Algonquin Provincial Park experience (algonquinpark.on.ca) is available on Thursday nights during August, while Chilcotin Mountain Park wolf calls (chmp-guest-ranch.com) are a winter experience you'll treasure forever.
LOCATION:
Algonquin Provincial Park is nestled between Georgian Bay and the Ottawa River in Ontario, and Chilcotin Mountain Park is north of Whistler, BC, along the Hurley River Road.
"A very different brush with the wild … you'll feel like you're in The Call Of the Wild." – Craig Tansley
LEAVE YOUR COMMENT