Read more...
Vietnamese food is without a doubt a global food phenomenon. This is largely due its fascinating geopolitical history; which has seen empires, colonisation and revolutions each make their mark on the country's cuisine.
For this reason, you can't help but get a taste of the country's complexity in every single dish. Here a noodle soup is never just a noodle soup, with every city having its own unique role to play in the country's history. And thus, its flavours.
Which is why it helps to arrive with intel on hand to help guide you through the menu…
Organising Your Vietnam Holiday Around Dining
There are a number of tour companies dedicated to the art of the meal but Iculinary Vietnam is one of the few that are solely dedicated to travel, offering a 15-day full-on foodie pilgrimage across the country.
Intrepid Travel also offer an immersion-style tour, covering 12 days from Hanoi to Ho Chi Minh City and includes a homestay with a Vietnamese family.
The Best Dining Destinations In Vietnam
Gird your tastebuds because we're going travelling…
Hanoi
Hanoi might be Vietnam's capital and home to some of the country's most fascinating historical sights (here's looking at you Ho Chi Minh Museum) however there's no better way to understand Hanoian history than sinking your teeth into the local cuisine. Here you'll find an almost overwhelming mix of must-try dishes in the back streets of the Old Quarter, such as the classic Pho Noodles, Xoi (sticky rice with toppings), Banh Mi sandwiches (a Vietnamese take on a traditional French baguette) and the famous Bun Cha (grilled pork and noodles).
Many of the best eateries are found just off the street using only your wits and their strong reputations but a safe bet is to jump into a cab and ask to be taken to Pho Gia Truyen on Bat Dan Road in the Old Quarter. Or you can just look for the long queue of locals lining up for a bowl of their steaming hot Pho Bo.
Hoi An
Hoi An is a city of inviting shophouse-lined streets and quaint fishing town charm. It can be awash with tourist buses during the days but at night the city quietens and glows by lantern light making it, arguably, one of the most romantic street-food cities around.
Like Hue, Hoi An is a foodie Mecca, but the street food speciality is Bahn Mi. Here the locals like their baguettes generously slathered in pâté, mayonnaise and mortadella like everybody else but you'll find extra slices of tomato and a thicker sandwich (the more toppings the better).
Ho Chi Minh City
Much like Sydney and Melbourne, there's a playful rivalry between Hanoi and Ho Chi Minh City. Both are bustling economic centres of the country and when it comes to cuisine there are countless foot stalls and carts around every corner serving up freshly pressed cane juice or Banh Trang Tron (rice paper salad) but when it comes to Pho, Ho Chi Minh does not mess around. Southern Vietnam likes to put its own stamp on this famous soup by using thinner noodles, extra meats and more lime, basil, coriander and chilli than in the North. Who makes it best? That parts up to you but to help make up your mind we recommend stopping by Pho Hua at 260 Pasteur Street for one of the largest soup bowls in town.
Hue
The former Dynastic capital of Vietnam is now the centre of recipes inspired straight from the kitchens of the Imperial City. The specialised dishes rushed into the streets following the French colonial period, where they've since evolved into a tantalising blend of beautifully presented palette pleasures, such as Bun Ho Bue (Hue-style beef vermicelli noodle soup) and Nem Lui (lemongrass skewers). Hue has since become the epicentre of Vietnamese fine dining and those looking to eat like an emperor would do well to book a table in advance at Ancient Hue, an ornate restaurant situated in a wooden house from the 1800s.
Da Nang
Situated between Hue and Hoi An and serving as Vietnam's largest port, it makes sense that Da Nang would have a foodie culture that feels as interconnected as the city itself. It's partly why the city has forged a bit of a reputation for pushing the foodie envelope, erring away from the traditional Pho for the Mi Quang (wide rice noodles, served over a beef broth and resembling something close to a tagliatelle) as the local breakfast favourite. Those looking to get a taste of the very best of Da Nang's cuisine should book a table at Nén Restaurant, which serves elevated traditional dishes handmade from scratch, from the fish sauce all the way to growing the herbs in their rooftop garden.
Nha Trang
This coastal city is a haven for holidaymakers thanks to it's proximity to stunning beaches and scuba diving it's no surprise that seafood rules when it comes street food. Here the traditional Pho-style soup is given a marine makeover as Bun Cha Ca, a recipe incorporating minced fish shaped into balls and grilled. Ask your driver to take you to Xom Moi market, where you'll find family-run vendors overrun by hungry in-the-know locals lining up for bowls of this famous dish.
Vung Tau
Vung Tau is a common weekend getaway spot for work-weary Ho Chi Minh City slickers and has a food reputation to match, it's all about seafood soul food.
The city's history as a European trading port also means it's home to a supremely diverse range of recipes with an emphasis on freshness. Such as the inventive incorporation of shellfish and molluscs in Chao Hau (oyster porridge), and the colour and delicate flavours Gỏi Cá Mai, a salad made by shaving off thin flakes of Mai fish and marinated with vinegar, garlic, lemon and chilli.
First timer? Anyone on the street will tell you to B-line it to Ganh Hao, a lauded casual seafood restaurant with enviable views across the water and an internationally recognised reputation for crab and fish claypot.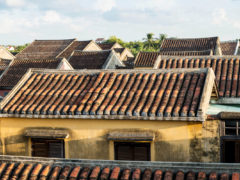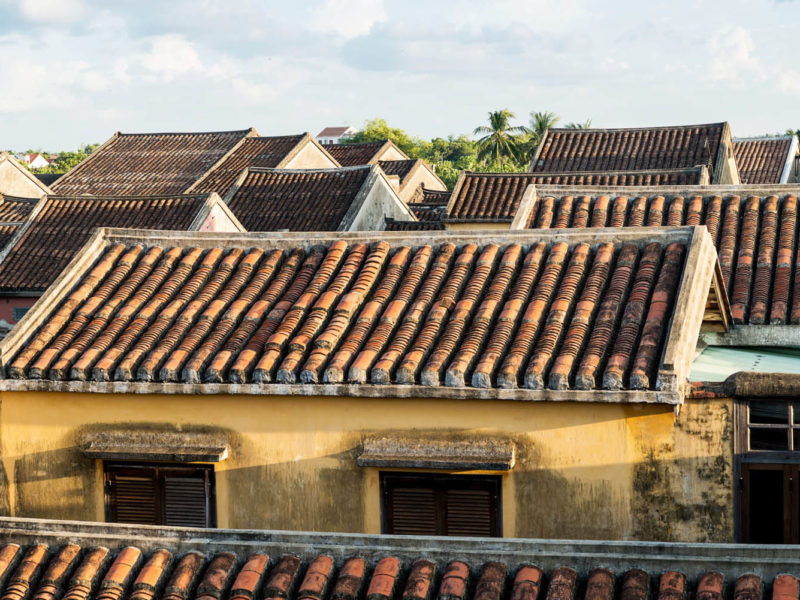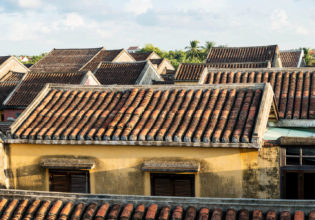 Head to Hoi An in Vietnam and you'll find yourself in the romantic vision of south-east Asia you've perhaps always harbored. It'...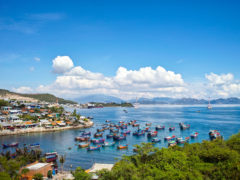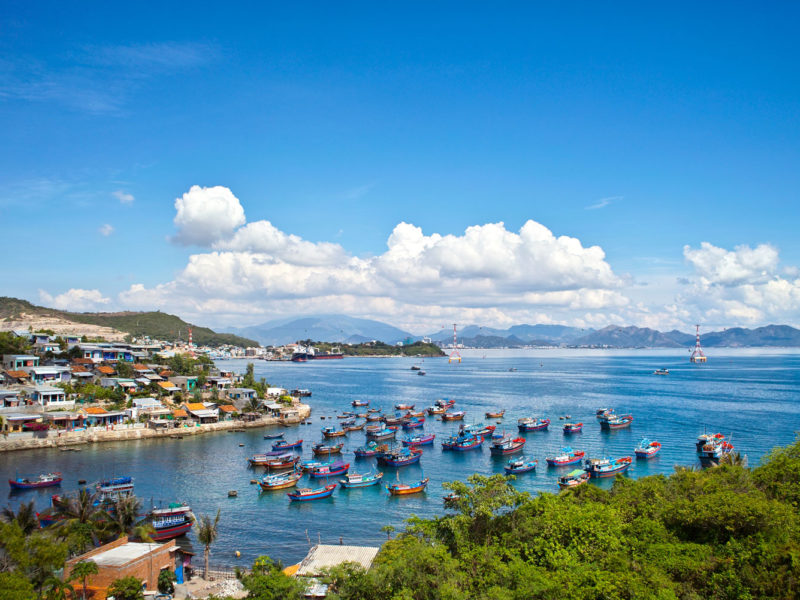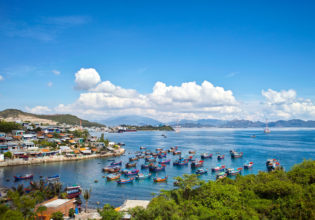 With a sweeping crescent beach and world-class diving on the doorstep, Nha Trang also boasts an abundance of bars, temples and loc...