Top 5 French restaurants in Vietnam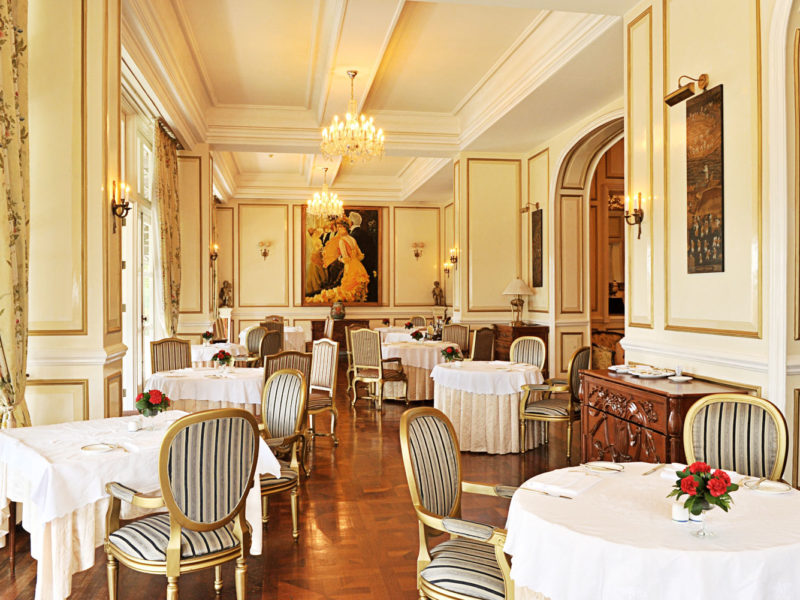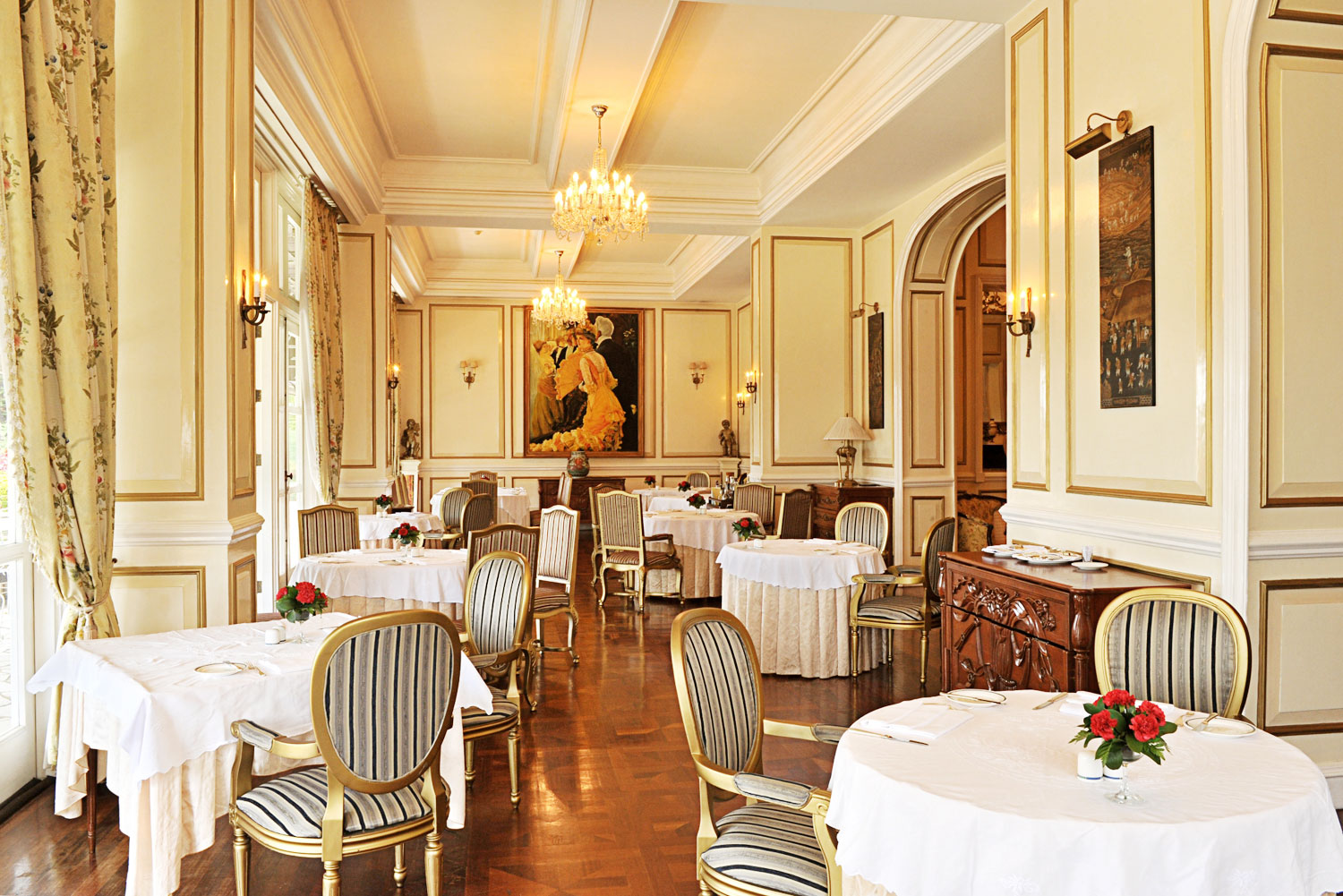 France's colonial rule may have ended in Vietnam over 50 years ago, but coffee and croissants are still almost as easy to find as rice paper rolls, as is fine dining with a French twist in some beautiful, grand old colonial properties. Here we present the top five French restaurants in Vietnam to get your Francophile fix.
1. Green Tangerine, Hanoi
Set within a colonial villa that dates back to 1928 in Hanoi's Old Quarter, here you can sit out in a cobbled courtyard among the vine, while feasting on French-Vietnamese fusion cooking courtesy of biological engineer-turned-chef, Stephane Yvin. And what's more, you'll often be dining to the sound of live jazz.
The inventive menu changes every six months, featuring creations such as a sea bass filet served with mashed sweet potatoes mixed with Mediterranean herbs and cloves, in lemon grass, coconut and lime sauce, which you may want to follow with chocolate truffle fritters with tamarind and red fruit flower sauce. A fine place to start in our list of the top five French restaurants in Vietnam.
Address: 48 Hàng Bè, Hàng Bạc, Hoàn Kiếm, Hà Nội, Vietnam
2. Le Rabelais, Dalat
Inside the ornate Dalat Palace Luxury Hotel & Golf Club, this is French food at its finest. The menu is said to capture "nouveau French cuisine with a touch of Vietnamese delicacies," meaning award-winning continental creations paired with the refined, fresh flavours of Vietnam! Matching the food are the garden views, while the interior is adorned with chandeliers, a fireplace and piano, where live music is played every evening. It all makes for a wonderful Old World romantic setting in a building commissioned by the French Governor of the time in 1922.
Book a room at the hotel and you can start the day in the opulent Grand Room with one of the best breakfasts in the country.
Address: 2 Trần Phú, Phường 3, Tp. Đà Lạt, Phường 3, Vietnam
3. La Badiane, Hanoi
Set up by three French foodies, La Badiane (meaning star anise), is dedicated to French cuisine using international influences. He specialises in a distinctive combination of high-end French ingredients with local spices such as anise, pepper, chili, coriander, cinnamon, dill, and ginger. You can smell all this cooking wizardry as soon as you enter thanks to the open kitchen. Our suggestion: try the half-way cooked red tuna and grilled chorizo, exotic fruit chutney, bell pepper and herb coulis, basil and ginger oil, sesame biscuit followed by the grilled Australian beef tenderloin, truffle oil pea & mushroom risotto, green pepper-Cognac sauce.
Nestled amongst leafy greenery, guests can choose from the traditional menu or a five-course degustation courtesy of executive chef, Benjamin Rascalou. But with five-star dishes comes five-star prices (in Vietnam, anyway) – expect to pay $80 per person for the degustation.
However, we're sure you'll find it value for money: La Badiane is widely regarded as one of the best restaurants in the country, garnering a spot in the top 500 restaurants in Asia in The Miele Guide, while also receiving glowing reviews in the likes of The New York Times and here on Internationaltraveller.com no less.
Address: 10 Nam Ngư, Cửa Nam, Hoàn Kiếm, Hà Nội, Vietnam
4. La Villa French Restaurant, Ho Chi Minh City
As charming as provincial France itself, La Villa is tucked away in Thao Dien, a quiet hub of Ho Chi Minh City. Here diners can indulge in authentic French fare coming from the kitchen of chef Thierry Mounon, who purchased the villa to fulfill a dream of running a French restaurant just as it should be. Enjoy both set and à la carte menus in the cosy dining room, or outside beside lush tropical gardens and a swimming pool. As well as a cheese trolley and an extensive French wine list, guests can lash out with a post-feast cigar… surprisingly not made in France, but Cuba.
We'd recommend trying the duck foie gras terrine with poached fig in muscat wine and salted honey caramel, or the steamed Patagonian toothfish filet from the Kerguelen Islands with vegetable tian, cajun fish bones juice and sea urchin roe.
Address: 14 Ngô Quang Huy, Thảo Điền, Quận 2, Hồ Chí Minh, Vietnam
5. 48 Bistro, Ho Chi Minh City
You'll be hard-pressed to miss the restaurant's giant yellow 48 set against a vibrant blue sign This French bistro is the brainchild of chef Ly Anh Tu in downtown Ho Chi Minh City and serves up quality but inexpensive French fare.
The crispy Camembert cheese with curry sauce is the perfect blend of French food with a Vietnamese twist. There are also plenty of steak dishes and goose liver for the meat lovers and if you're feeling particularly brave, you can also try the dove. You'll also find a variety of seafood options to choose from – including shrimp, oysters and salmon.
Address: 48 Le Thi Rieng Street, District 1, Ho Chi Minh City
Check out our Destination page for more on Vietnam – from city guides to the best resorts and activities. If you're particularly interested in making your Vietnam journey one filled with fine food – then don't miss our guide to the wonderful ancient port city of Hoi An.
LEAVE YOUR COMMENT