How to manage your travel money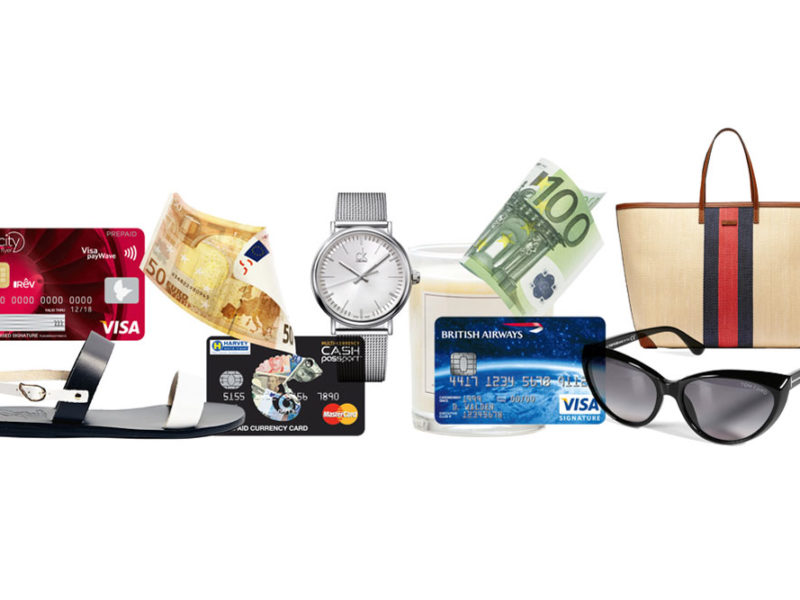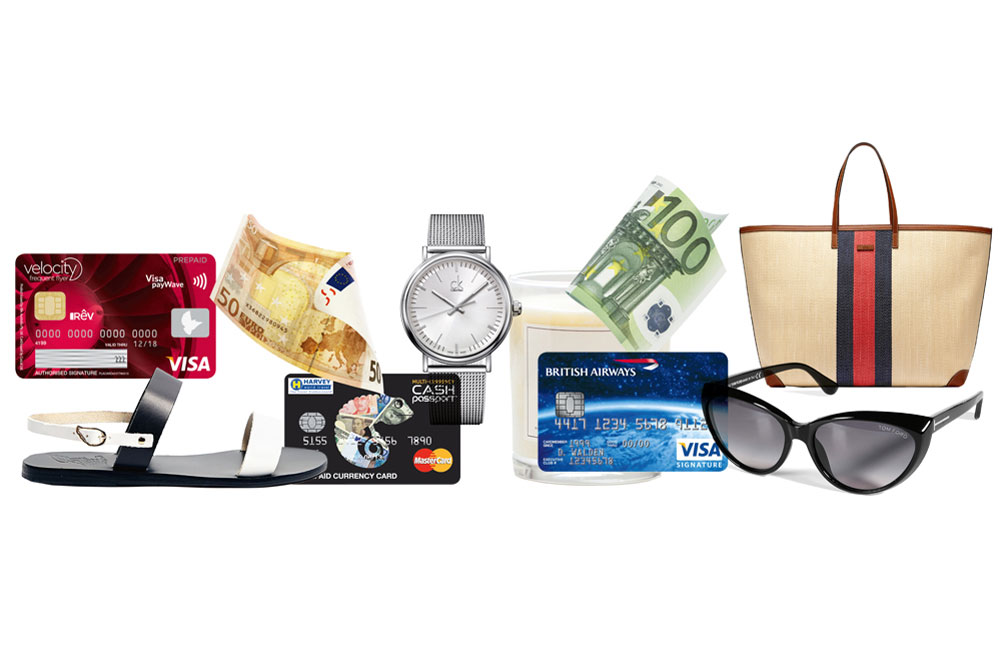 Tickets, passports and travellers cheques used to be the mantra for travellers, but they've been replaced by a raft of fast money alternatives. Here's how to best manage your travel money.
Despite most travellers going to the effort of hunting down the best deals on flights and accommodation, even the most avid explorers seem to forget about finding the best deal when it comes to money.
Travellers cheques are still around but are becoming more difficult to exchange; taking a wad of cash can be risky; and relying on your everyday cash card presents all kinds of security issues, not to mention the fees.
So, what is the modern traveller to do?…
Prepaid Traveller Cards
Best for
Holidays with multiple destinations, younger travellers
Why?
These handy cards can hold a number of currencies at once, making them useful for those with numerous stops on their itinerary. Money can be uploaded from any bank account with any institution. This is a bonus if your card is lost or stolen, as it does not have direct access to your bank account.
They are also a great option for the budget conscious traveller as you can lock in an exchange rate at the time you upload your money so you know exactly how much you have to spend. You can also upload cash online anywhere in the world.
Where they can be used
Most prepaid cards are aligned with Visa or MasterCard so they're widely accepted at ATMs and anywhere credit is accepted.
Exchange rate:
The rate offered for prepaid cards won't be as good as official bank rates but slightly better than money exchanges or travellers cheques.
The top picks
Qantas Cash Travel Money
One of the only prepaid cards with no fees to load or refund your money, it also has one of the lowest minimum and maximum reload amounts and lets you hold nine currencies (including AUD) on your card at once.
As an extra incentive, you will earn one Qantas Frequent Flyer point for every dollar spent overseas. (Non-Australian residents will pay $82.50 to become a Frequent Flyer member.)
Virgin Global Wallet
You need to be a Velocity member to apply for this card (meaning only those over 18 can apply) but it's free to join and you can also earn one Velocity point for every equivalent Australian dollar you spend overseas. Also, Virgin usually has a good number of available Velocity club seats on their planes making it easy to redeem points.
With ten choices, it's right up there for the most currencies available, however only five different currencies (including AUD) can be loaded at one time.
If you need more currencies, you can have up to five separate cards in your name. There are no set-up fees, loading fees and usually no closure fees but there is an inactive fee of $1 per month after 12 months of no use.
TravelEx Multi-currency Cash Passport
If you're only using this card internationally, no transaction or ATM withdrawal fees apply (however, some foreign ATMs may charge their own fee).
For reloads, you pay the greater of 1.1 per cent of the amount loaded or $15, but this is at the lower end of the loading fees scale.
This card has one of the smaller maximum withdrawal amounts so it might be worth looking at other options if you are planning to spend up big.
There are ten available currencies (including AUD) with Thai Baht to be added soon, we are told. Each currency can be saved on the card at the same time, making this a great option for long, multi-destination trips.
Credit Cards
Best for
Those planning to spend large amounts of money.
Why?
Credit cards are generally best saved for large purchases, but sometimes you just want to spend now and worry about the consequences later.
And most have extra security measures built in, just in case the card is lost or stolen.
Where they can be used
Most are aligned with either Visa or MasterCard and can be used widely.
If you are going somewhere more remote or less developed, it's a good idea to carry some cash as well as credit cards may not always be accepted.
Exchange rate
There's no locked-in exchange rate and most cards exchange at the interbank rate, which is the best option.
What you pay
Unlike prepaid cards, there are some currency conversion fees but they are generally lower than for cash exchanges.
Credit cards make their money with interest rates, so if you're planning to spend now and pay later, shop around for low interest rates and competitive interest free periods.
The top picks
28 Degrees Credit Card
A new credit card tailored to international travellers offering no currency exchange or international transaction fees.
Unlike other credit cards, you can load your own money onto the card and not pay cash advance fees to spend it, making it similar to a debit card.
There are no annual bank fees and you can go over your credit limit without penalty. There is a 55-day interest-free period, however, if you take longer to pay it off you will incur a hefty 20.99 per cent interest, per annum. To qualify for this card you have to earn a minimum of $15,000 a year and credit limits start at $1000.
BankWest Zero Platinum MasterCard
This is another credit card with no currency exchange or international transaction fees.
While you do pay a set-up fee and are charged for cash advances, it offers a much lower interest rate of 1.99 per cent, per annum for nine months after the 55-day interest-free period.
This makes it a better choice if you know you'll need longer to pay off your balance.
Again, applicants must meet income qualifications to be accepted and the minimum credit limit is much larger at $6000. International travel insurance is built into your fees as an added bonus.
You might want to avoid
Travellers cheques
With individual serial numbers making them easy to cancel and replace, travellers cheques were long considered the safest option when travelling overseas, but these days they can be inconvenient and time consuming.
American Express is now the only provider and you can only change your money into USD, GBP or Euros.
Many stores and hotels won't accept cheques directly these days so your only option is to cash them in, which involves standing in line at a bank or participating money exchange – and you need to take your passport with you each time you want to exchange one.
There is also a significant fee (usually one to three per cent of the total amount) for each cheque in addition to the fee you already paid to purchase them.
Debit cards
Foreign transaction fees of two to three per cent of the amount you withdraw add up to a lot of fees, especially on longer trips.
To avoid fees, you have to be a customer of the bank who owns the ATM, as funds need to be transferred from your account.
It's not all bad though: most debit cards are aligned with either Visa or MasterCard so they are widely accepted; currency will usually be exchanged at the interbank rate, which is one of the best available; and if you manage to find an associated ATM, there will be no fees for accessing your money.
When only cash will do
When travelling to remote or under-developed areas or purchasing in small shops and markets, cash reigns.
You're going to get the best deal with cash by planning ahead and exchanging your money before you get to the airport where they usually sting you with a lower exchange rate and higher commission fees. Also, the currencies available can be limited depending on where you are travelling to.
No matter where you exchange your money, the exchange rate will always be below the official cash rate and changes frequently based on the international markets. Currency exchanges make their money by charging a set amount or a percentage of the amount being exchanged in commission fees, but most places will negotiate if you present evidence of a better offer elsewhere.
Generally, banks will have the best rate and lower commission fees. Travel-related businesses such as Flight Centre also offer very competitive rates and fees. It's best to avoid TravelEx and Bureau de Change outlets, as well as the multi-currency ATMs dotted around airports.
LEAVE YOUR COMMENT