No, it doesn't cost a million points to fly overseas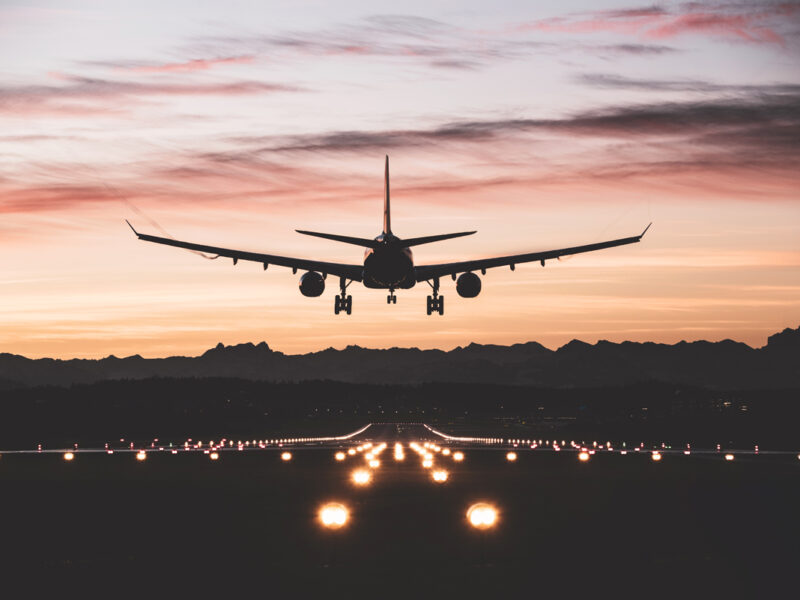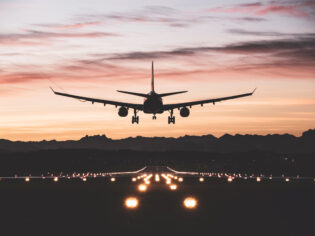 Don't be discouraged by soaring point costs; it's time to demystify airline redemptions and discover the truth about flying overseas, without draining your points balance.
When it comes time to make a booking using those hard-earned frequent flyer points, most novice members are shocked to find that their overseas flights could cost more than a million points. This often leads to confusion and frustration, after seeing their favourite influencer jet off on a European adventure for next to nothing.
For Australian travellers, both Qantas Frequent Flyer and Velocity Frequent Flyer offer two ways to redeem points for flights. Points Plus Pay is the overinflated rate that is sometimes sneakily presented by airlines as the only option. What you actually want is a reward seat, harder to find, but eight to 10 times cheaper.
Points Plus Pay – the option for millionaires
Let's start with the option that tends to convince everyone that airline loyalty is a scam. Qantas calls it 'Points Plus Pay', while over at Virgin, you might have heard of 'Any Seat' redemptions. This is the easiest way to book a flight using your frequent flyer points.
Essentially, if a flight is available for sale and can be booked using cash, you can also book that seat with frequent flyer points via Points Plus Pay. The number of points needed to book each flight will vary, but typically, Points Plus Pay will cost 8 to ten times as much as a reward seat (more on this below) on the same jet. That's because the cost in points is calculated based on the current cash fare, and as that price increases, so too does the cost in points.
The upside is that Points Plus Pay tickets are readily available on nearly every flight. You also have the option to pay for part of the booking with points, and then use cash to cover the rest.
Typically, you will also earn airline points and status credits on a Points Plus Pay booking.
Reward seats – where the value lies
Booking a reward seat is one of the best ways to maximise the value of your points. This is the traditional method of redeeming airline points and is sometimes also referred to as a classic flight reward. Here, the redemption cost is fixed, and will not change based on the cash fare. When booking a reward seat, you will typically pay a small cash fee in addition to the points, to cover airline expenses like security screening fees and fuel surcharges.
Again, the cost of a reward seat is a fixed rate and there is no "better deal" than what a frequent flyer program will publish in their redemption tables. Most frequent flyer programs will set their Reward Seat prices based on the distance travelled, operating airline and class of service. As an example, Velocity Frequent Flyer charges 23,500 points for any domestic Virgin Australia flight in business class, with a flight distance between 967 and 1931 kilometres.
Granted, there are dynamic and zone-based frequent flyer programs, but that's slightly beyond this simplified guide.
The downside to the relatively impressive value of reward seats is strictly limited availability, especially for premium cabins. During peak travel times, such as school holidays, you might struggle to find one of these cheaper redemptions.
Check out Velocity Frequent Flyer's reward seat tables, and Qantas Frequent Flyer's classic flight reward tables.
Tips for locating reward seats
Sometimes, finding a reward seat can feel like searching for a polar bear in a snowstorm. No doubt, when it comes time to make a booking, you will have an idea of what points currency you wish to redeem. Using the reward tables for that program, members can quickly determine exactly how many points are required for a reward flight.
But how do you search for reward seats and turn this into a real booking? It's a task often easier said than done, especially if you want to book in business or first class. After all, reward seats in premium cabins can be limited, sometimes to just one or two seats per flight.
Here are our top three tips for locating reward seats, which, unlike Points Plus Pay, don't cost more than one million points to travel overseas.
1. Get armed with the correct tools
Funny enough, searching for overseas award space directly on the Qantas or Virgin Australia websites can regularly open up a world of pain. Thankfully, a few third-party tools can help you locate reward space and set alerts for availability across a wide range of carriers. They also add the ability to search for tickets throughout the month, instead of one day at a time.
Seats.aero is one of the best award search engines I've seen for a while. They currently support over thirteen airline programs including Qantas Frequent Flyer, Velocity Frequent Flyer, Etihad Guest, American Airlines AAdvantage, Air Canada Aeroplan and more.
The basic Seats.aero features are completely free to use, including searches within two months. There's also a pro version that unlocks full calendar searching and other useful features with a US$9.99 ($15.55) monthly subscription.
2. Research and planning
There's always intense competition for award seats. As such, planning your flights as early as possible makes it easier to find award space. For Qantas Frequent Flyer, award seats are released 353 days in advance for non-elite members, while Velocity Frequent Flyer releases seats from 330 days before travel. This can differ if you're trying to book on an airline partner, but in general, airlines will start to open their award calendars 10 to 12 months in advance.
Remember also to consider partner airlines. Many loyalty schemes are part of global airline alliances, with which you can redeem points for travel onboard partner airlines. For example, while Qantas flies to Tokyo, so too does their partner Japan Airlines, who might have reward seats available when Qantas does not.
3. Flexibility is key
If you can be flexible and avoid travel during peak periods like school or public holidays, you could have more luck finding an award seat.
Try also to search for individual sectors. Rather than looking for a direct Sydney to London seat, and giving up once nothing is available, you might find luck by checking each sector. For example, you might find award space from Sydney to Singapore on a Tuesday, and Singapore to London on a Thursday. If you don't mind a few nights in Singapore, your European getaway is sorted.