International roaming: Tips, hacks and finding deals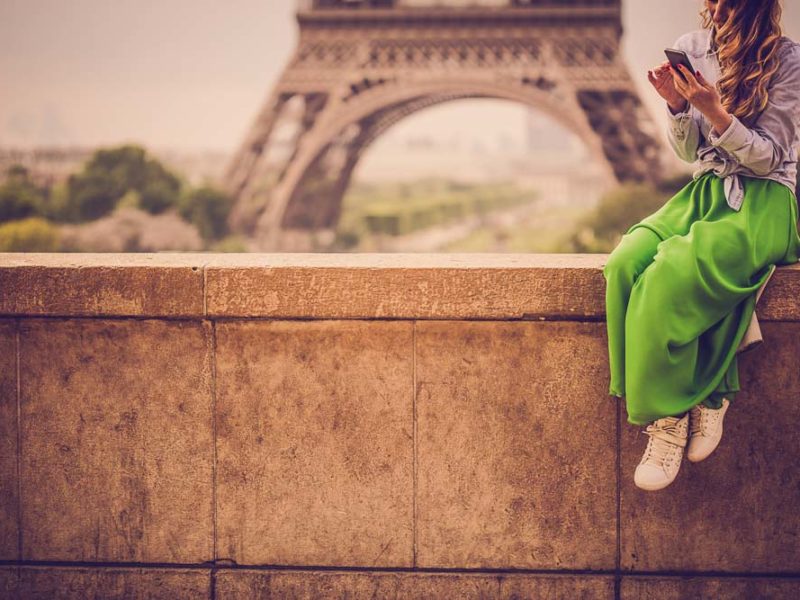 The days of excessive bill shock from international roaming charges when travelling should be behind us, thanks to global roaming products like Telstra and Optus data packs.
Today there are many ways to save money on using your phone overseas. Quentin Long reveals which global roaming product is right for you in our Essential Guide to International Roaming.
What is international roaming?
International roaming is using your mobile phone in another country. It can also be called global roaming.
What are your international roaming options?
There are six different ways you can use your mobile phone when travelling overseas. Which method is best for you depends on a number of things, such as, are you on a plan with your current provider or pay as you go, and how do you plan to use your phone overseas? The six ways to use your phone when travelling are:
– Purchase a travel pass or pack from your contracted telco partner – only available to those on a plan
– Purchase a pre-paid travel pack from your pre-paid supplier
– Purchase a specific travel SIM card from a non-telco company
– Buy a local SIM card when you arrive
– Only connect via wi-fi and turn off global roaming
– Just use your phone – under no circumstances in this advisable
For the purposes of the article, I am going to ignore the last point as it is truly not an option, unless you want to take out another mortgage.
International roaming travel packs for contracted phone users
These are a great solution for the traveller who is going to be calling home and using their email and internet a lot.
As a business owner with a small family I need to call home a lot so it is the best solution for me. The major telco companies each offer a slightly different version. Here is our take.
Telstra international roaming
Perhaps the best value of all the large telcos. You pay $10 per day whilst travelling (New Zealand is even cheaper) with unlimited texts and calls to anywhere in the world and a healthy data allowance of 75MB per day. Telstra roaming is the best on offer in Australia for high usage international roaming traveller.
Optus international roaming
Optus roaming is very similar to Telstra in a $10 per day charge (again cheaper for New Zealand) with a less generous data allowance of 50MB per day.
Vodafone international roaming
Just to confuse matters, Vodafone loves to spruik its $5-a-day global roaming.
The catch is your usage whilst overseas is part of your plan call, text and data inclusions. So if you are calling home from your overseas destination it is an international call that will be billed as if you were making a call to an international destination from Australia. This is unlike the Optus pack and Telstra data pass where it is unlimited calls and texts.
The upside is Vodafone roaming in New Zealand is free, but there are fewer countries on the list (most of Europe, Asia and North America are covered).
Virgin Mobile international roaming
Virgin doesn't offer a travel pass or pack but only data packs – see the pre-paid analysis below.
Pre-paid mobile plans
Pre-paid usually charge on a per-minute basis and offer a data pack you can purchase.
Telstra international roaming pre-paid
Telstra's data packs for pre-paid mobile users start at 100MB for $29 ($0.29c per MB). Telstra's per-minute pricing is horrible: $3.00 for the US and $2.00 for the UK.
Optus international roaming pre-paid
Optus doesn't offer data packs but its charges are more reasonable; US and UK calls are charged at $1 a minute and $0.50 per MB for data.
Vodafone international roaming pre-paid
Vodafone offers a data-and-calls or data-only recharge package. The basic calls-and-data package is $25 for 100MB ($0.40c per MB) including 30 minutes of calls and 30 text messages. The basic data-only package is $25 for 200MB ($0.20c per MB).
Virgin mobile international roaming pre-paid
Virgin has very cheap data packs, starting at $25 for 300MB ($0.12 per MB) and the call rates are very cheap at $0.50 per minute in the US and UK.
Pre-paid travel SIM cards like Woolworths Global Roaming and TravelSIM
There are a number of these in the market, Woolworths Global Roaming SIM and TravelSIM to name a few. They are clunky to activate and use. You must also have your phone unlocked to use these SIM cards before use (call your telco provider).
Once purchased, you register the SIM online and enter a 19-digit PIN and then set up your details and payments etc. You will then be given a unique phone number.
To make a call these SIMs use a call-back service. You dial the number, using the international prefix, and are then disconnected. You receive a call that connects you to the number you dialled. Like I said, clunky.
When I used TravelSIM a couple of years ago, calls were routed through Estonia for its cheap rates. It was not reliable in connecting calls and it had time limit on calls. I was cut off mid interview with an Australian radio station twice in 20 minutes – not great.
However, calls can be cheap when compared to most of the pre-paid alternatives. Woolworths Global Roaming SIM, for example, charges $0.55 a minute and $0.45 per MB when using the SIM in the US and $0.18 a call and data at $0.25 MB in the UK.
Dependent on where you are travelling and your planned usage, this may be the best option for those on pre-paid plans.
Other options:
Purchase a SIM when you arrive
This is typically the cheapest option for data and local calls. Again make sure your phone is unlocked. The big downside is that you cannot make calls to international destinations (like Australia) without incurring huge charges.
The other warning is that if you are travelling through several countries you will be continually purchasing a new SIM and changing your number.
Only using wi-fi
Perhaps the cheapest of all. If you don't need to be in contact with home at all hours and need to check emails or posting to social media from the exact spot, then this is perhaps your best option.
Simply turn off global roaming on your phone and wait to find a free wi-fi hot spot and only use IP telephony services such as Skype, Viber and Facebook Messenger.
Thankfully, most accommodation providers offer free wi-fi these days. And don't forget, McDonald's and Starbucks are famous for their free wi-fi. Just don't eat a burger or drink a terrible coffee every time you log on; that could have far worse side-effects than not updating your social feed.
LEAVE YOUR COMMENT