Best mother-daughter getaways, which Grandma can join too!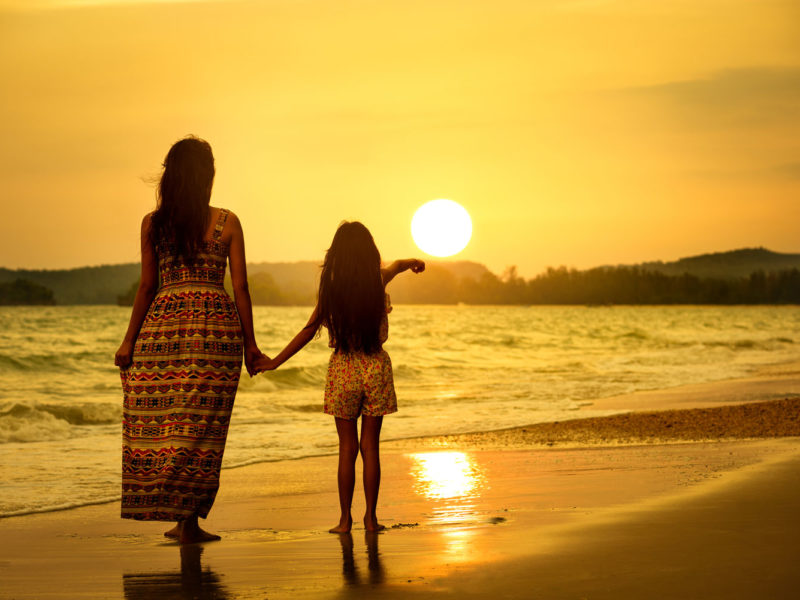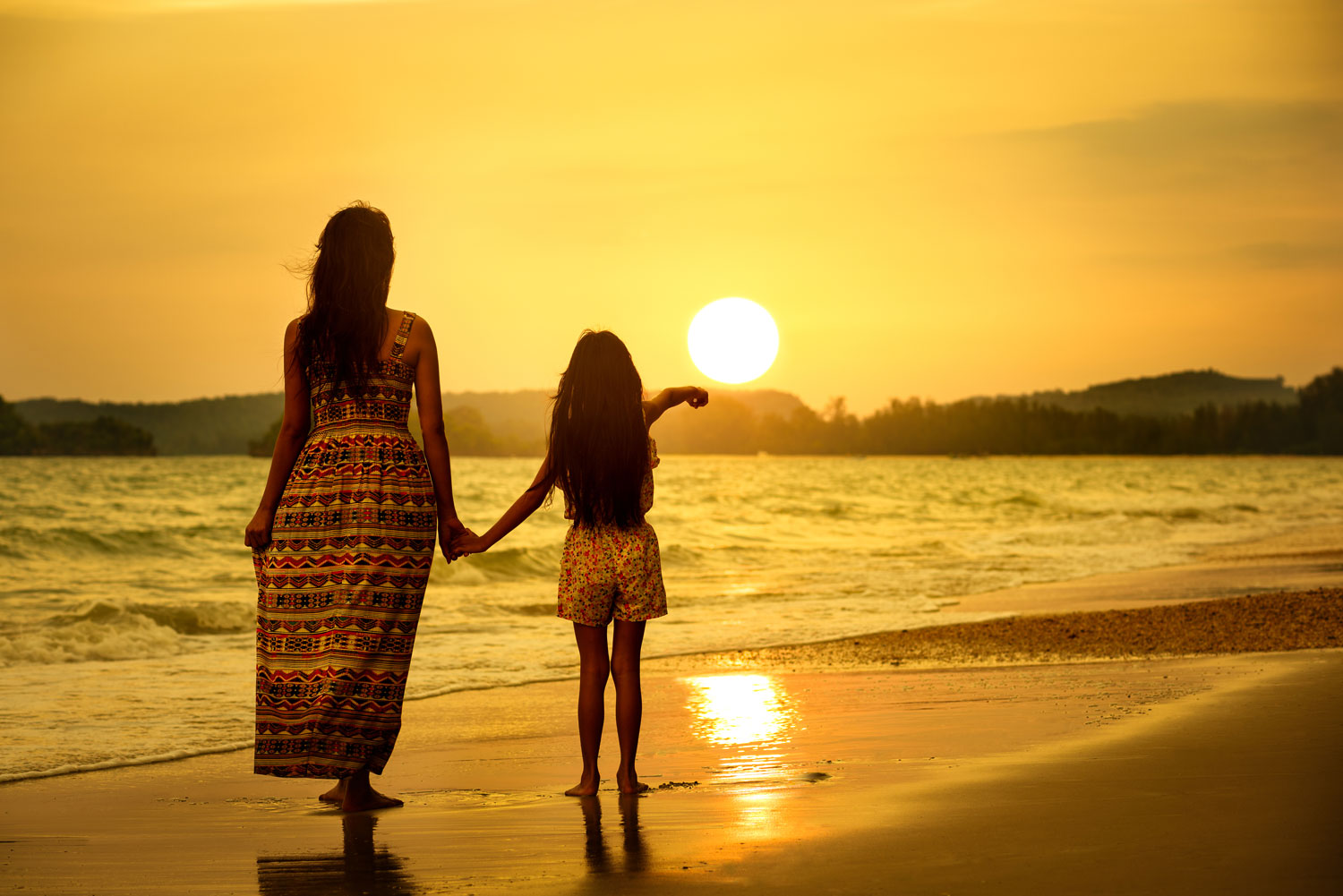 Family holidays are precious, right? As is the time spent with our leading ladies. So with multi-generational travel on the rise, here are the best grandmother-mother-daughter holiday ideas.
The Cruise
As cruises become increasingly varied and customisable, so too are the number and demographics of passengers jumping aboard. No longer is cruising reserved for the more senior travellers among us – young families, couples and those with a particular predilection for the finer things in life are all seeing the growing value in a boutique boating break.
Amid this new wave of modified cruises that are hitting the high highs is a ship-ful of idyllic, multi-generational holidays too, which can be tailored to suit all tastes, fitness levels and ages in the family.
We especially love the concept of a Mediterranean cruise for a mother-daughter getaway. Not only because the Med' is a delicious corner of the globe, but because cruising allows you to see more of it in a shorter period of time and it's often a much easier travel option in general.
Packing, unpacking, catching transfers and fatigue are all common causes of family squabbles while on the road, which cruises seem to avoid.
Better still, the all-inclusive nature of cruise packages means you can spend less time sorting out your money and orchestrating your next move, and more time exploring each destination and making lifetime memories with your most beloved ladies.
If you need more convincing to join the cruise bandwagon, read these 15 reasons to love cruising.
Our favourite:
For a suitably sophisticated mother-daughter voyage, we suggest steering away from the mega cruise liners that roam the ocean in place of something more boutique.
Azamara Club Cruises (little sister of Royal Caribbean) for instance, debuted in Australian waters in 2016, adding to an already lengthy array of itineraries encompassing New Zealand, North and Central America, West Indies, Asia, Northern and Western Europe and our favourite, the Mediterranean.
Priding themselves on their lavish 686-guest club-like ships, Azamara can port in areas larger cruise ships won't fit. They're also said to spend more time in ports than any other cruise line, giving guests plenty of time to meander around and discover at leisure.
And being set on a smaller scale, there's a level of detail and comfort on board few can rival, such as staff who will soon know you and Mum by name, as well as your travel tastes and preferences.
The Health Retreat
From new mothers and outgoing grannies to teenage daughters and stressed-out mums-on-the-go, it's fair to say we could all do with a little more time to reflect, relax and reconnect.
That's why we love the concept of a wellbeing focus to a family girls' getaway. Massages and pampering, exercise and nourishing food is enough to make anyone feel better in themselves, and sharing that with a loved one is a great way to strengthen those familial bonds.
Like all holiday genres, there are varying degrees of health retreats, which can differ widely in terms of location, philosophy, stringency and accommodation.
At one end of the spectrum you can attend strict vegan health retreats where not only animal products are forbidden, but so is technology and even speaking. But then there are much more relaxed retreats where meat, beauty treatments and even alcohol is available.
The key is to shop around and find a property that suits your (and Mum's) preferences and willingness for a challenge.
Our favourite:
While New Zealand's new premier health escape, Aro Ha Wellness Retreat, is gaining accolades (and hearts) from around the globe, we're also fond of the array of women-only packages at Bali Goddess Retreats.
Private villa accommodation, experienced leaders and a range of classes and treatments ticks all the right boxes, not to mention a diverse range of activities, a fresh menu curated by a resident chef and personalised itineraries to make sure nobody in the family feels left out.
It's great for families seeking a mix of down time and activity.
Being at the more relaxed end of the health-retreat scale means there's a wider scope of options and more flexibility to appeal to several generations …
The Shopping Expedition
Oh alright, who doesn't love a spot of retail therapy? Like cooking or reading, it's one of those few activities that can transcend generations. And there's something especially thrilling about finding a treasured trinket while on an overseas adventure, especially when someone special is there to share in the memory.
Of course there's no limit to the destinations and the type of shopping such an expedition could encompass. From scoping out the latest designer fashion labels in New York, to unearthing antiques in London or home furnishings in Marrakech; the possibilities are endless for a credit-card wielding Grandma-mumma-daughter trio.
But a couple of tips before embarking on your spend-up spectacular – be sure to wear comfortable footwear, be clear on budgets and take regular breaks to enjoy the local sights and delights. After all, you're on holiday!
Our favourite:
When it comes to expanding the wardrobe, Asia is top of any shopaholic's hit list, with countless vibrant cities largely centred around the retail industry, including Shanghai, Hong Kong and Bangkok. Of these beloved favourites is shiny Singapore, with its litany of glittering shopfronts, niche luxury boutiques to streetside flea markets. Suffice to say, this metropolitan melting pot has something to suit all ages and delectable local cuisine to boot!
The Family Hiking Adventure
Families that hike together, stay together! Okay, we can't quite back that up with reputable data but what we can confirm is that exercise, reaching goals and ticking off bucket-list travel experiences as a family is particularly unifying, and builds lifelong memories.
The process of supporting each other through the lows and celebrating the highs as a team is much like family life itself, but completing a major hike also takes you to new parts of the globe and adds a whole new sense of accomplishment.
There are thousands of picturesque trails that thread throughout the continents, varying in length, difficulty and landscapes.
There are also hikes that provide luxury accommodation along the way, to modest teahouse lodgings. Do your research and find a walking trail that suits your comfort preferences and fitness level (as well as those lovely ladies joining you), for a holiday to remember that's as much a personal success as it is an opportunity to connect and bond with those you care about.
Our favourite:
Quite frankly, there are far too many impressive hiking tracks around this world to narrow it down to just one. We can, however, point you in the direction of Women's Own Adventure who run excellent walking holidays with small groups of like-minded women.
Designed for authentic cultural experiences as well as hiking, you don't need to be in peak Olympic-level fitness to participate either.
Of their many European tour options, we suggest taking on Spain's iconic Camino de Santiago hiking trail, ranked #35 in our 100 Ultimate Travel Experiences of a Lifetime countdown.
Over 14 days this rewarding trek covers 370 kilometres, starting in Leon and finishing in Santiago de Compostello, traversing picturesque plateaus, rolling hills and small towns off the beaten track along the way.
Making it even more accessible to different age groups within your family, this is a fully supported walk so all you need to worry about carrying is a small daypack.
The Winery Walkabout
Good food, good wine, good times! Nourishing your soul and tastebuds with world-class fare is a truly indulgent way to travel with your nearest and dearest.
From Tuscany in Italy to New Zealand's Hawkes Bay region, exploring the world's tastiest food and wine haunts involves more than just gulping and munching.
Festivals, classes, events and a rather tempting shopping scene all seem to coincide with major food and wine regions, making a gourmet escape a varied experience the whole family can enjoy.
Our favourite:
Regarded as the USA's premier wine region, Napa Valley is home to over 400 wineries (95% of which are family owned) and more than 125 restaurants (which have earned more Michelin Stars per capita than any other wine region in the world), making it a popular destination for wine-lovers and foodies alike.
Go during Cabernet Season between November and April, when the pace slows down, the vines become dormant and local chefs offer heartier meals that pair rather perfectly with Napa Valley's iconic Cabernet Sauvignon.
Beyond the usual wine tasting experiences (and let's face it, there's no shortage of them here), you and your assemblage of ladies can get hands on with DIY wine blending classes at local wineries such as Raymond Vineyards (from $125 per person) and Judd's Hill Winery (group pricing from $115 per person).
Or during harvest season you can even get involved in the age-old tradition of stomping grapes with your feet at Grgrich Hills (from $30 per person).
A cooking class at a Napa Valley cooking school is another must, as is a visit to the new Napa Centre, which opened late 2016 with more than 40 shops and restaurants and a 183-room boutique stay named the Archer Hotel.
And for art enthusiasts, Arts in April is an annual event that showcases a wealth of artworks and artists from American Canyon to Calistoga with special shows, openings and exhibits across a range of genres and decades.
If you like the look of a mother-daughter getaway, make sure you check out our Family Holiday Guides, so you can ensure you read up on the very best destinations on offer!
LEAVE YOUR COMMENT