100 tips, tricks and hacks from travel insiders - No place like home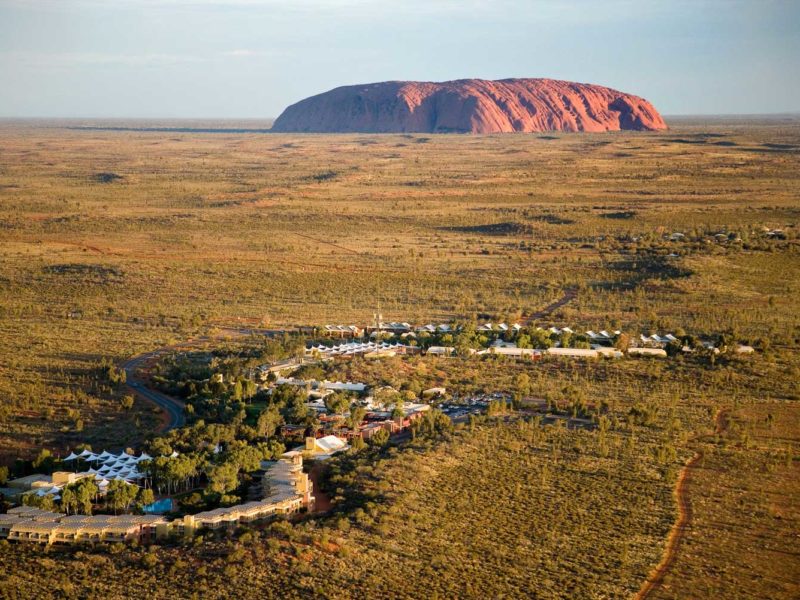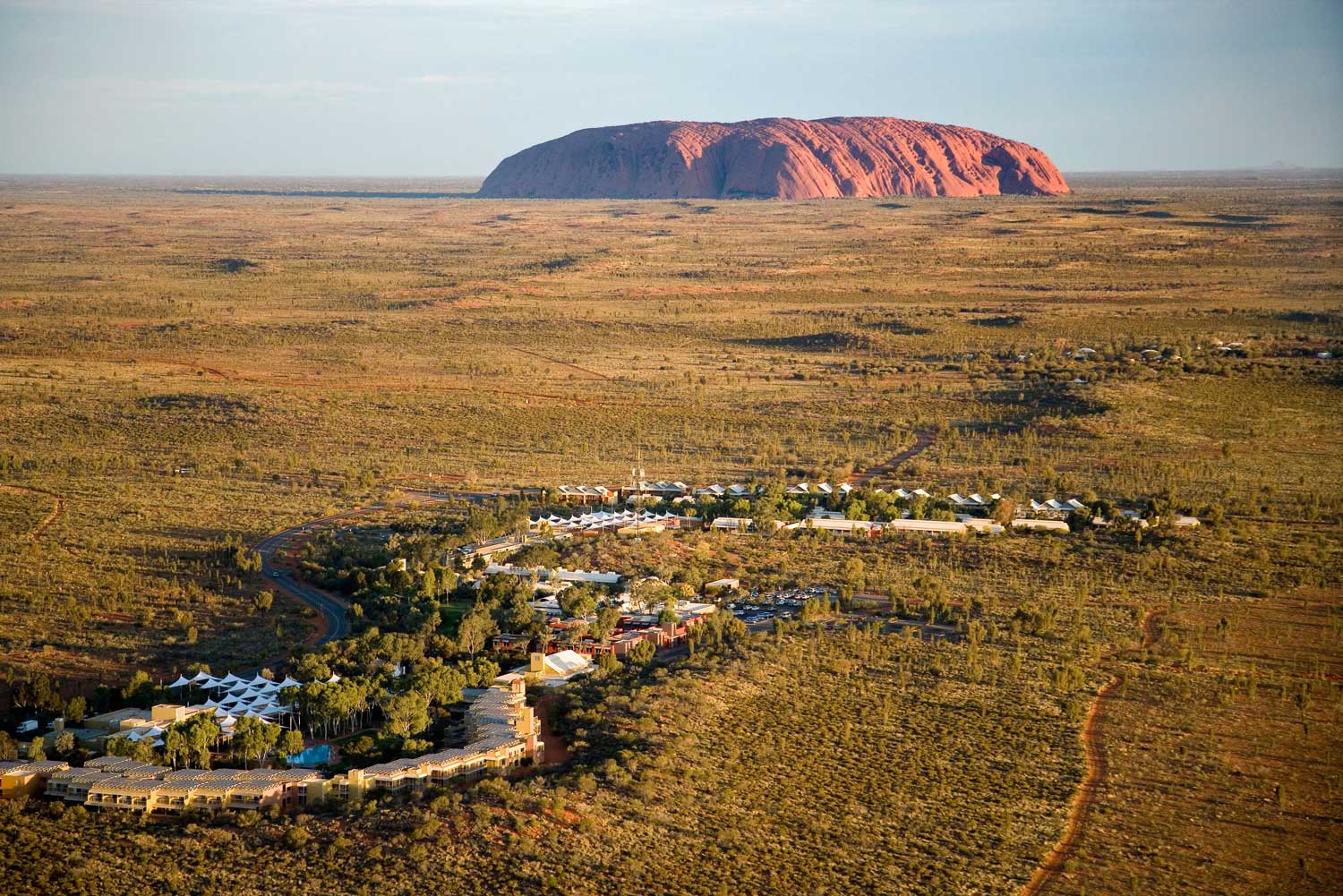 When it comes to exploring the world, it often turns out that we have some of the very best to see and experience in our own backyard…
So when it comes to travelling, why not start with Australia and take in the magic and wonder that we have on our own doorstep? We've brought in some of the travel industry's most sought after experts to provide us with the tips and tricks we need to know to make the most of our Aussie adventures.
1. A weekend in SA
Despite all our travels to beautiful places, we still vote the beaches of our home in South Australia our all-time favourites. Nothing beats a weekend home on the Fleurieu Peninsula: wine tasting in McLaren Vale with fish and chips for dinner on Sellicks Beach.
Food and travel writer Eloise Basuki and photographer Leigh Griffiths, Strangertalk.co
2. Go cross-country
For me, the ultimate travel experience I've had is the Indian Pacific. This is an epic four-day/three-night train journey that links Perth on the west coast to Sydney in the east. While you sit back, relax and watch the spectacular and contrasting landscapes and towns that shape the Australian outback go past the window, you will also enjoy some of the best local cuisine and a series of highly memorable and entertaining off-train activities that fully complement the train journey. You can't get a more Australian experience than this!
Alicia Privitera, development co-ordinator operations, Great Train Journeys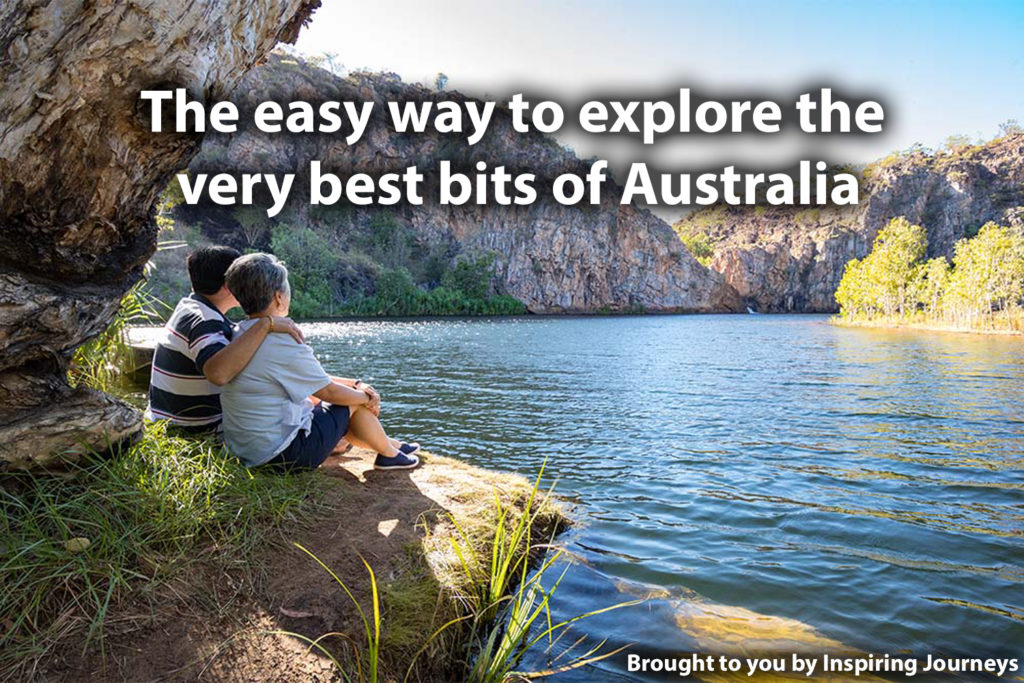 3. Endless summer
The secret to the perfect Australian road trip is knowing the right swimming seasons. Though swimming is typically a summer pursuit for most, the best time to visit the Top End – from Cairns to Broome – is April to September, in the dry when it's not too humid. Winter is tourist season in the outback, but you'll have to wait until the warmer months for the water to really start flowing (January to April). The south coast of WA [Esperance, pictured] and Victoria are at their best from November to May, Tassie's prime is February and March, while NSW is swimmable year-round (we think). If you time it right, a well-executed loop will give you an endless summer.
Caroline Clements and Dillon Seitchik-Reardon, Places We Swim. Covering 60 of the best swimming spots in Australia, their book Places We Swim will be published by Hardie Grant Travel in November.
4. Luxury in the shadow of Uluru
Sails in the Desert hotel, Ayers Rock Resort, is my favourite place to stay. Located in the heart of Australia's Red Centre, the hotel beautifully contrasts with Uluru's raw natural beauty, providing
a luxurious outback holiday experience.
Hans Belle, managing director, AAT Kings and Inspiring Journeys
5. On Darwin's doorstep
Island life doesn't get more intriguing than on the Tiwi Islands. Art and crafts, fishing and fanatical football fans, all on Darwin's doorstep.
Kate Shilling, Executive Officer, Ultimate Winery Experiences of Australia
6. Camp and kitesurf on the North-West coast
Driving up Australia's north-west coast looking for windy, deserted white sand beaches to kitesurf and set up camp was the ultimate travel experience we've had. The highlight is ending up at Shark Bay, a World Heritage Site, and also one of the best flatwater spots in the world!
Cara Stoffel and Julien Laracine, GM team at Nihi Sumba, voted the best hotel in the world by Travel + Leisure two years in a row (2016/17).
7. Sleep on the Great Barrier Reef itself
There are many ways to tackle the world's largest living thing: from the air, on a resort island, snorkelling, diving, and of course, taking a day trip to those super busy outer reef pontoons. Cruise Whitsundays offers the opportunity to stick around on the pontoon when everyone else goes home. It's your opportunity to sleep on the reef itself, inside a comfortable swag under the Milky Way. Sous-vide dining, chilled wine toasting an impossibly romantic sunset, and wild marine life on Hardy Reef are yours to explore. There's no wrong way to tackle the reef, but the Reeflseep experience feels particularly right.
Robin Esrock, author (The Great Global Bucket List, The Great Australian Bucket List) and co-host of the National Geographic television series, World Travels
8. King Valley cheese and prosecco
I love the King Valley wine region in North East Victoria. There's a cluster of great wineries, both old school and new school, but more importantly the Milawa Cheese Factory, which makes award-winning cheese, too. Head out on a road trip, pick up your cheese stash (King River Gold and Milawa Blue are perennial favourites), great local breads and quince paste, then hit the wineries. Later, relax at your Airbnb or camp if it's summer, as my mates and I have done many times at Gentle Annie campground on the banks of the very swimmable King River. Clear running water, an endless supply of cheese and prosecco (we like Pizzini especially), nature and friends. What more do you want?
Ella Hooper, musician, Killing Heidi
9. Tassie on a plate
Faro is the new restaurant in the new wing of Mona. I love great food but dislike being doted upon. "Enjoy your meal… or else", quipped the waitstaff; that will do nicely. Pink marbled tables with water views, charred stuff and a honey parfait dessert in the shape of that transcendental orb; the very Turrell work (Unseen Seen) consuming most of the restaurant space, looming before you. You can even hop in for a sensory-overload or a nightcap. And Templo, also in Hobart, is one of the few places that makes me want to write earnestly about food – tiny space, hand-made pasta, heartwarming ragu. An utter delight. A proper 'take me back' destination.
Alana Dimou, food, lifestyle and travel photographer and author of travel book series Holiday Notes
10. Colours of the outback
After spending a week hiking through the West MacDonnell Ranges on the Larapinta Trail with World Expeditions, I've fallen head over heels in love with Central Australia and implore anyone who'll listen to connect with the land out there. The colours and energy of the Australian outback do something to your soul.
Celeste Mitchell, travel journalist
Check out more of the best 100 tips, tricks and hacks from travel insiders by category
Europe | Beaches and islands | Classics | Hacks | Food and wine | No place like home | More for less | Off the beaten track | Asia
LEAVE YOUR COMMENT