9 long-haul beauty saviours to see you through any flight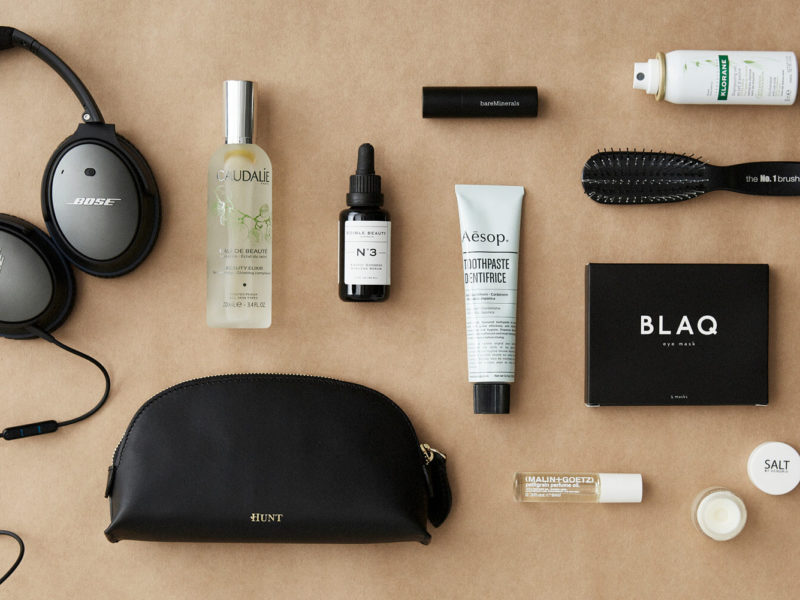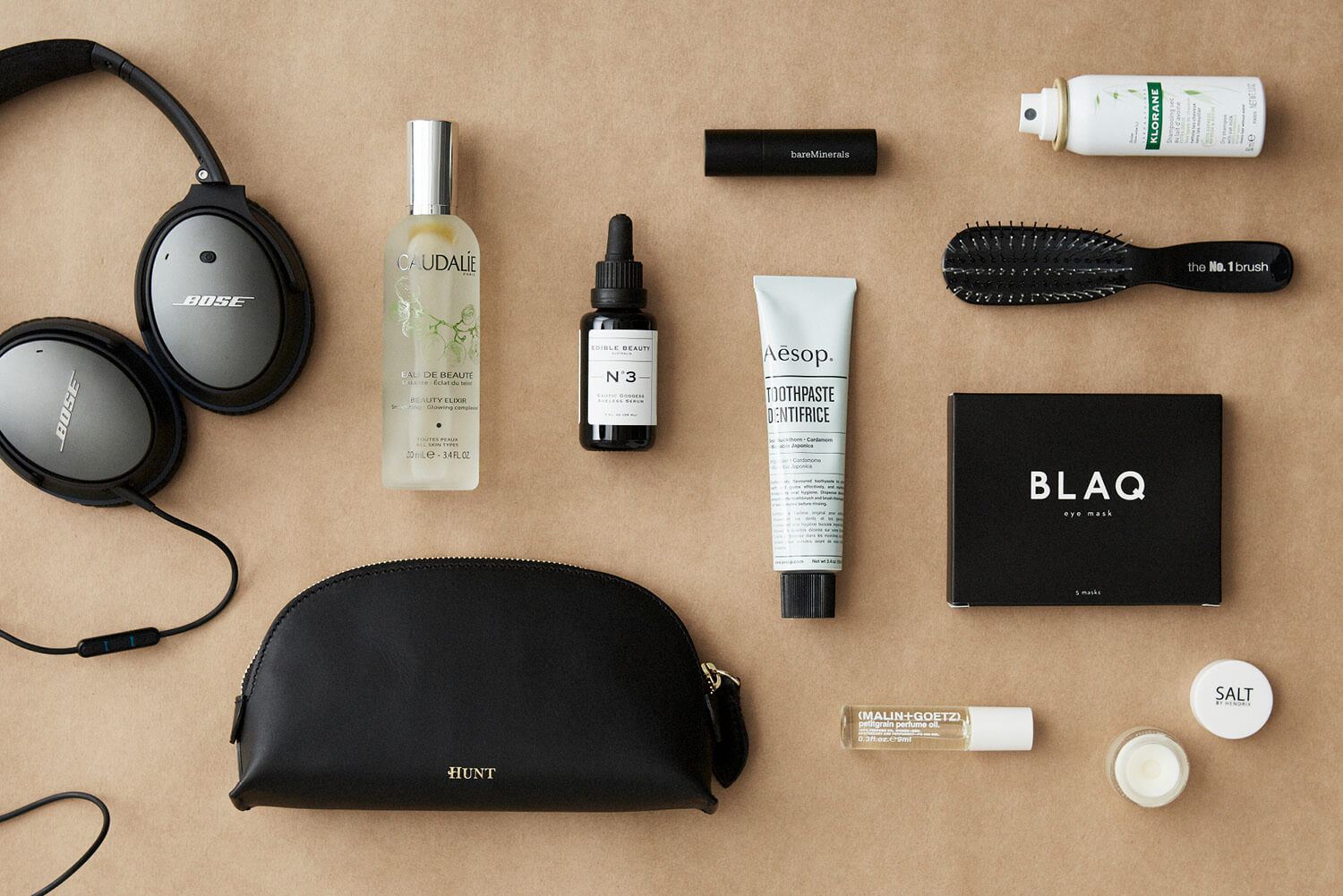 It's arid, confined, and full of souls resigned to their fate – just trying to survive the best way they can. No, it's not a desert frontier, it's the long-haul flight. In this beauty destroying environment, what hope do we have for arriving fresh at our destination? Despair not, traveller, we've rounded up the essentials needed to make it from gate to baggage carousel without terrifying others by your sallow appearance.
1. Summon silence
Guy next to you snoring? Baby losing it? Woman laughing at the in-flight movie as if she's in her own living room? Yep, there's no time when you'll be more thankful for noise-cancelling headphones than on a long-haul flight. We suggest you invest – we guarantee no regrets four hours in at 42,000ft.
Go for: Bose QuietComfort 25 Acoustic Noise Cancelling Headphones, $299.
2. Pack it in
Digging around in the overhead compartment because you need your lip balm, moisturiser, socks… the worst. Keep your flight essentials in a little pouch that fits into the seat pocket. Of course, it should also be a stylish little number you can pop into your handbag while you're travelling.
Go for: Hunt Cosmetic case, $165.
3. Refresh
You can't go into the miniscule cubicle and just wash your face to freshen up mid-flight. And we certainly recommend spending as little time as possible in there; the longer you're airborne, the worse it gets. Our solution is a face elixir for a little refreshing spritz.
Go for: Caudalie Beauty Elixir, $76.
4. Clean makes for serene
If you're the type who can't go to bed without brushing your teeth, then snatching a few hours of contorted, awkward sleep isn't going to happen without a little dental care. There's a reason they give you toothpaste in the business class packs; it makes you feel like a real human. Better still, pack body wipes that can give you that 'just showered' feeling, even if you haven't just come from the deluxe bathroom of the Etihad Residence.
Go for: Aesop Toothpaste Dentifrice, $17 and Yuni Beauty Shower Sheets, $20
5. Make scents
If you have a stopover or are disembarking, make your best effort not to smell as though you've been sealed in a tube with 200 other humans for 12 hours. Only you might notice you smell pretty, but that's enough. Don't carry around your signature scent in a bottle, instead, choose a travel friendly roll-on.
Go for: Malin+Goetz Petitgrain Perfume Oil, $72.
6. Avoid the cracks
Lips. They're the first victim of the moisture-sucking cabin. The only way to disembark without looking like you've been lost in the desert for three weeks is to lather and slather on the lip balm.
Go for: Salt by Hendrix Lip Butter, $12.95 or Bite Beauty Agave Lip Mask, $40
7. Arrive looking like a celeb
Even if you can't afford the price of a small car to fly from one end of the earth to another in first class, there are still things you can do to look fresh at the other end. One thing you have plenty of on a long-haul is time, so make use of that and make efforts to negate some of the effects of the past few hours. Yep, you might look slightly odd kicking back in 26A with an eye mask on, but you'll be the freshest in the immigration line. Dab on a little beauty serum to give yourself a fresh, dewy visage.
Go for: Blaq Hydrogel Eye Mask, $29 and Edible Beauty Exotic Goddess Serum, $72.
8. Maintain the mane
It's all too tempting on a long-haul flight to let air-hair take over. But we don't need to subject ourselves or anyone else to such disasters. Add a mini brush to your case and you can keep it in control up there and for a bit of freshness, a travel-size dry shampoo is your friend. Fighting the no-sleep frizz but don't want to weigh down your hair? Opt for no-oil oil, to ensure your mane is smooth and behaving as you touch down.
Go for: 3 More Inches The No.1 Brush, $35 and Klorane Oat Milk Dry Shampoo, $6 and Percy & Reed Smoothed, Sealed and Sensational No Oil Oil, $14
9. Flying's still glamorous, after all
At the other end, stand out from the bedraggled bunch at the baggage carousel and let others marvel at how you look so immaculate after 12 hours of near-torture. If you've followed our preceding beauty advice, you're halfway there; all you need now is a slick of lippie as the final stroke of the illusion. You may feel like your insides have been pulverised, but at least you can look somewhat together.
Go for: bareMinerals Gen Nude Radiant Lipstick, $28.
Need more tips for long-haul flights? Check out:
– You CAN survive a long-haul flight with a baby – here's how
– How to survive a long-haul flight stopover with kids
– Long-haul flights with Orlando Bloom