Incredible museums and galleries to visit before you die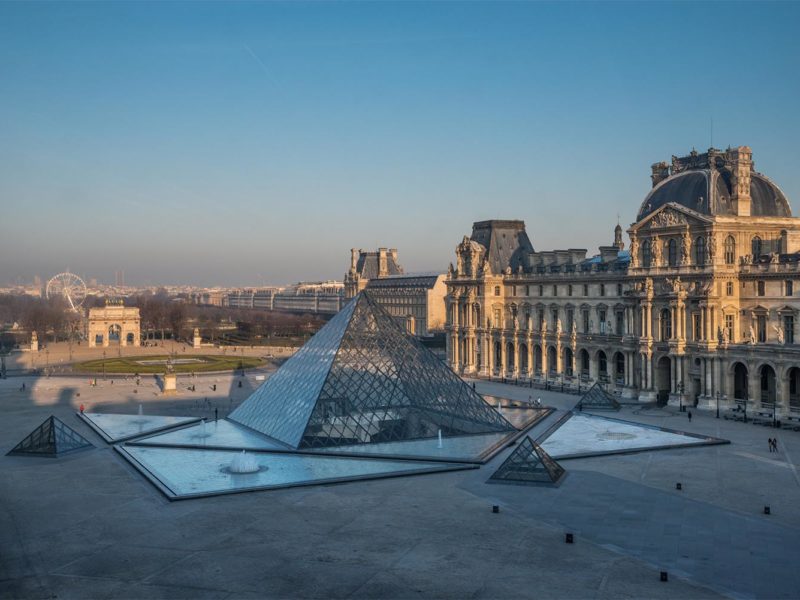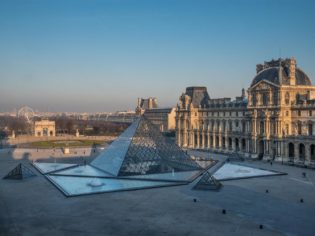 If your lot in life is to visit the most beautiful museums and galleries from around the globe, then do we have a treat for you.
Take glimpse inside the world's most beautiful museums and galleries, from the classics and the headliners to the weird and wonderful.
The biggest art museum on the planet and former royal palace in the heart of France's capital city needs little introduction.
Carve out a day – or three – to explore the awe-inspiring Louvre, a former fortress turned royal palace turned art museum located on the right bank of the River Seine, in Paris's 1st arrondissement. It's home to a staggering number of works that span 5000 years of history: you'll find treasures of ancient civilisations, medieval marvels, Michelangelos, Vermeers and Da Vincis (including the world-famous Mona Lisa) within its maze of galleries. A more modern intervention, the Louvre's now-iconic glass pyramid (which serves as the museum's main entrance) turns 30 in 2019. Don't miss the iconic pieces below…
Virgin of the Rocks
Part of the Louvre's hoard of Leonardo Da Vinci works and somewhat less crowd-pulling but no less exquisite than the nearby Mona Lisa.
La Grande Odalisque
A masterpiece of 19th-century painting by French neoclassicist Jean-Auguste-Dominique Ingres.
Venus de Milo
A captivating work of ancient Greek sculpture, see also The Winged Victory of Samothrace.
Napoleon III
Apartments See the luxe chambers of this 19th-century emperor in the Richelieu Wing.
Department of Islamic
Art With a rippling gold roof, the Louvre's newest wing is worth seeing for its bold design, as well as its ancient Arab treasures.
A temple to the natural world forged at a time of unparalleled scientific discovery in the late 19th century. This is the Natural History Museum.
Housing the largest such collection of its kind in the world with over 80 million natural specimens, this grand old institution started out as an offshoot of the British Museum before it was decided a proper temple to nature warranted its own place in London. Architect Alfred Waterhouse was tasked with building a cathedral to the natural world, which opened to visitors in 1881. His creation is so unique, adorned with curious animal gargoyles and decorated with botanical motifs that, perhaps more so than any other museum, it's worth visiting for the architecture alone.
This monumental museum evolved from the collections of an empress and expresses Russia's love for all things arts and culture.
One of the world's largest museums, the State Hermitage Museum is made up of six buildings on the banks of the Neva River in St Petersburg's historic heart. Most emblematic among them is the green, white and gold Winter Palace, a three-storey, 1500-room marvel of Baroque architecture that was once the main residence of the Russian Tsars. The museum dates back to 1764, when Catherine the Great bought a collection of Western European paintings, and has grown to encompass over three million works of art and artefacts from all epochs, longitudes and latitudes imaginable.
Find books, prints, tableware, Amberware and Fabergé-style imperial easter eggs at the Hermitage Museum shop.
Designed by world-renowned architect Frank Gehry, Bilbao's Guggenheim Museum has transformed the economic and cultural fortunes of this formerly down-on-its-luck industrial port city in Spain's Basque Country since it opened 21 years ago. Today, the striking structure is an architectural landmark whose rippling titanium sails warrant a visit in their own right – as do the artworks that sit on their periphery: Louise Bourgeois' sculpture Maman (pictured inset) is a nine-metre-tall spider rendered in bronze, marble and stainless steel and Jeff Koons's Puppy is a giant Westie carpeted in flowering plants.
But there's plenty to explore inside the gallery too. The Guggenheim Bilbao – like its New York and Venice counterparts – houses a world-class collection of modern art including works by Andy Warhol, Yves Klein, Gerhard Richter and Basque masters Eduardo Chillida and Jorge Oteiza; there's also fine food, 'art after dark' nights and plenty to keep children and families happy.
You'll find international art, design and photography books at this gallery store, alongside unique pieces by local designers: think sunnies by Madrid-based handcrafted wooden eyewear brand Nina Mûr or a silk scarf inspired by Koons's Puppy made exclusively for the gallery by Spanish designer Miriam Ocariz.
LEAVE YOUR COMMENT