'100 Best Hotels and Resorts' judge, Juliet Kinsman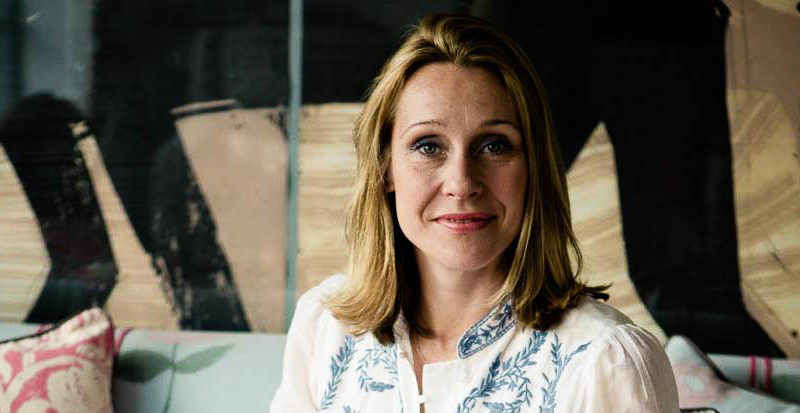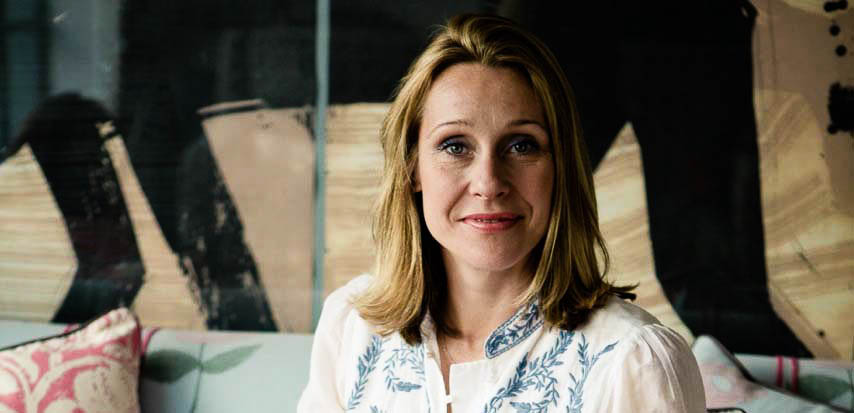 Juliet Kinsman – 100 Best Hotels & Resorts panellist and founding editor of hotel guide Mr & Mrs Smith – gives us her insights into what makes a seriously great hotel and how she came to be one of our go-to experts.
The most challenging aspect of picking International Traveller's top 100 hotel and resorts?
Everyone defines luxury differently and has an individual take on what makes a hotel special. One property might have extraordinary interior design or a jaw-dropping setting but another smaller more humble stay could have an edge over the grander place thanks to a charismatic owner.
For me, it is identifying what's really original or inspiring about a hotel – and you can't just get that from glossy photos. I have also learned the hard way (unfortunately!) that what is my cup of tea is not always other people's. Please no one else ask me for a honeymoon recommendation – I can't take the responsibility!
Best part of being a travel writer?
Of course, it is wonderful seeing characterful parts of the world and soul-stirring landscapes, but meeting some of the visionaries behind some of the most interesting hotels can feel a real privilege.
Encountering restaurant and shop owners along the way as well, and hearing their stories and experiences can be very touching. Visiting Hotel Stelor on Gotland in Sweden this year, the owner was particularly inspiring when I discovered that as well as running the hotel in the summer months, she is a teacher.
Your dream hotel (that you haven't stayed at yet)?
Il Salviatino in Florence sounds rather glorious for its frescoes, antique bath tubs and artworks. Immodesty Blaize reviewed it for us at Mr & Mrs Smith and so I have an especially glamorous vision of this 15th-century villa in the hills over Florence.
One item you take with you everywhere you travel?
My iPhone: I am an Instagram addict. Also, my oversized silk Lily and Lionel scarf, soon to be one of a range created especially for us at Mr & Mrs Smith.
The most astounding piece of service you have received?
Coworth Park in Berkshire, from the young guy driving the golf buggy to the spa therapists and the folks serving afternoon tea, they were friendly but not false or over the top. Familiar enough to be human but not invasive, and professional throughout.
What won't you tolerate in a hotel?
Sullen staff. If you're not a people person and you don't have an attention to detail, don't go into hospitality.
Favourite country (to travel to) and why?
So many! I was born in Canada, and was a young child in New York, so I love holidays in North America. We had a terrific family holiday in Austin, Texas, visiting all the food trucks staying at the hip Hotel San Jose and the glamorous Hotel Saint Cecilia.
Do you tip?
Almost always. I try and do so according to the natural habits of wherever I am: so if I'm in the States, definitely, and places where you know your service charge is really needed.
I don't agree with overtipping in countries where they don't have a culture of generous tipping though, as even though it doesn't seem much to you there are more clever ways to help the whole community.
Strangest hotel you've ever stayed at?
Strange in a good way: Grotte della Civita in Basilicata in southern Italy. archeologically astonishing, the Sassi – meaning Old Stones – have been occupied since Paleolithic times and sleeping in the tufa-rock caverns was rather special. Matera was evacuated in the 50s due to its unsanitary living conditions and then in 2009, this unique luxury hotel opened in this Unesco World Heritage site. A couple of friends who have laid their heads where troglodytes once lived here said they had some bonkers dreams – it is kind of haunting.
The best meal you've ever had travelling?
I celebrated my 40th at the chef's counter in the restaurant La Bandita Townhouse and that's a meal I'll never forget. Nothing overly fancy, just freshly prepared before our eyes by their wonderful chef David (the zucchini and lemon carpaccio with parmesan shavings was a simple creation of courgette cut lengthways into ribbons but so so delicious) and washed down with a Barolo.
Qantas really wowed me with their Neil Perry-designed menu on a recent trip to Australia. Business class was basically like being in a top restaurant there and back.
What's the first thing you do when you come home after a long time away?
My receipts – not! I wish I did. Probably hug my daughter Kitty if I haven't travelled with her; possibly book another trip away without her if I have. Joke! She's just very, very spirited.
If you weren't a travel writer, what would you be doing instead?
I'd like to think I'd do something to help boost 'Ubuntu' – the African philosophy for community spirit. I do quite a lot with my West London neighbourhood, including a little local blog, Park Life. Through that I host a boutique flea market which helps promote local makers and sellers and raise a little cash for charity: my next Kensal Flea is on 30 November at the Paradise by Way of Kensal Green, a glamorous gastropub just above Notting Hill.
LEAVE YOUR COMMENT