100 tips, tricks and hacks from travel insiders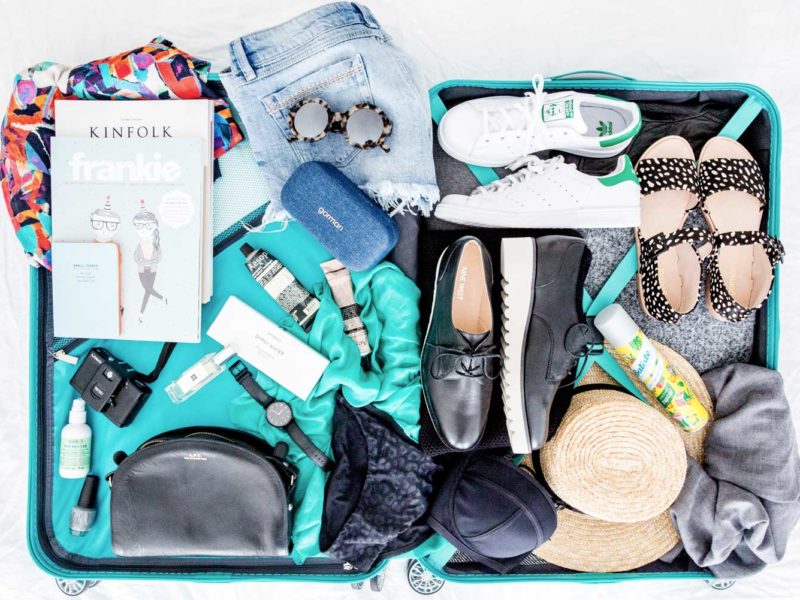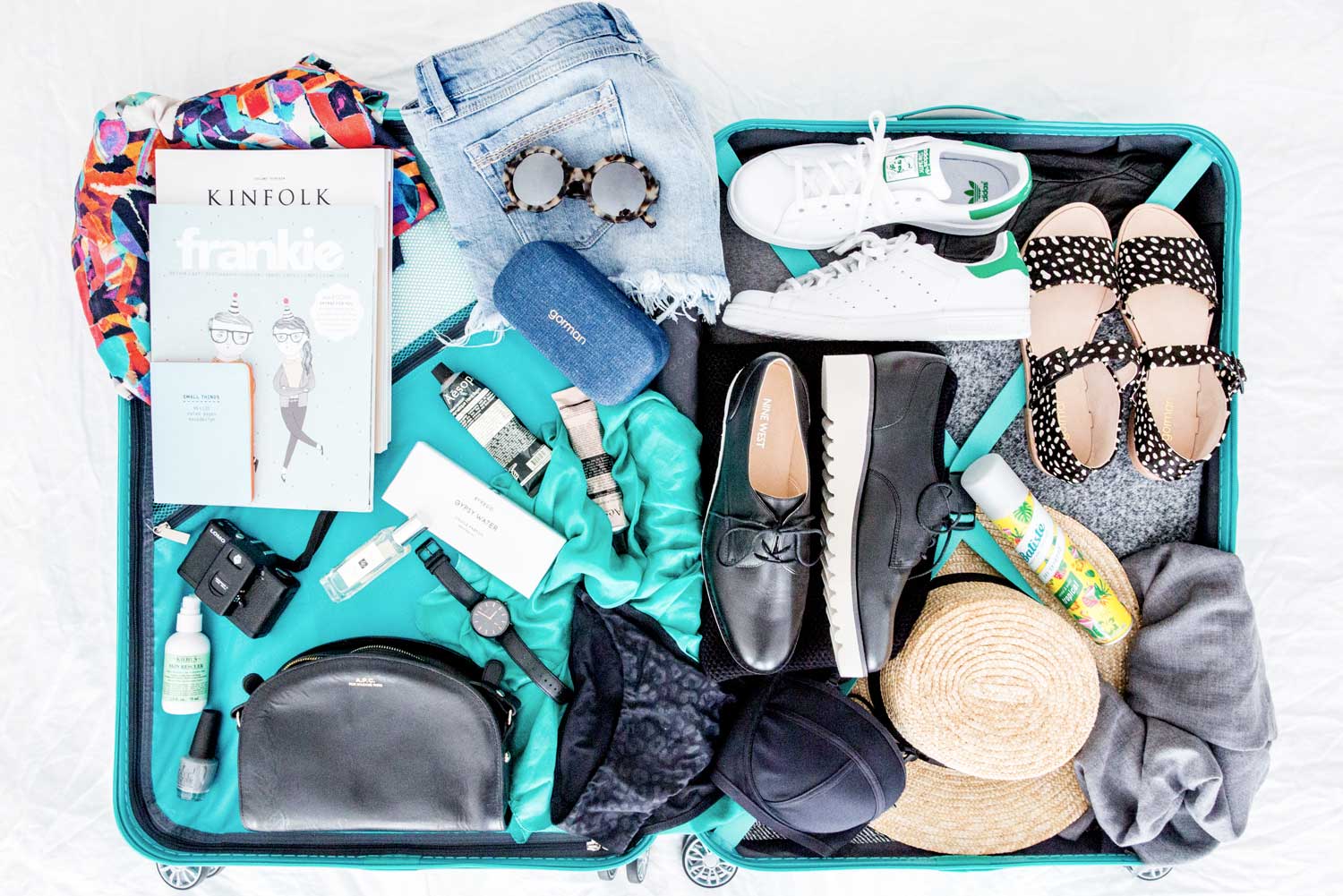 When it come to travel, packing and flying can be some of the trickiest parts. It pays to have a few hacks up your sleeve…
We speak to some of the world's most seasoned travellers to discover what you need to know when it comes to travelling the world without issues. Bookmark this and read up before you travel anywhere…
1. Invest in a good suitcase
Top packing hacks to help you master the art of a perfectly packed suitcase, by travel blogger and photographer Edwina Hart
Nothing will make the task of packing easier than finding a suitcase with all the right features. Pick something:
• Lightweight, as a case weighing a few extra kilos might mean that you won't be able to pack your favourite shoes or even result in an expensive 'oversized baggage' fine.
• With wheels. It's so effortless to zip around without having to locate an airport trolley.
• That has a protective casing made from polycarbonate, a must as there is nothing worse than finding your toiletries have exploded all over your clothes and electronics.
• With useful zip compartments to separate items and keep your suitcase neat throughout the journey.
• That's brightly coloured so you can identify it immediately on the carousel among the ubiquitous black luggage.
• With an in-built lock to keep your items safe and secure.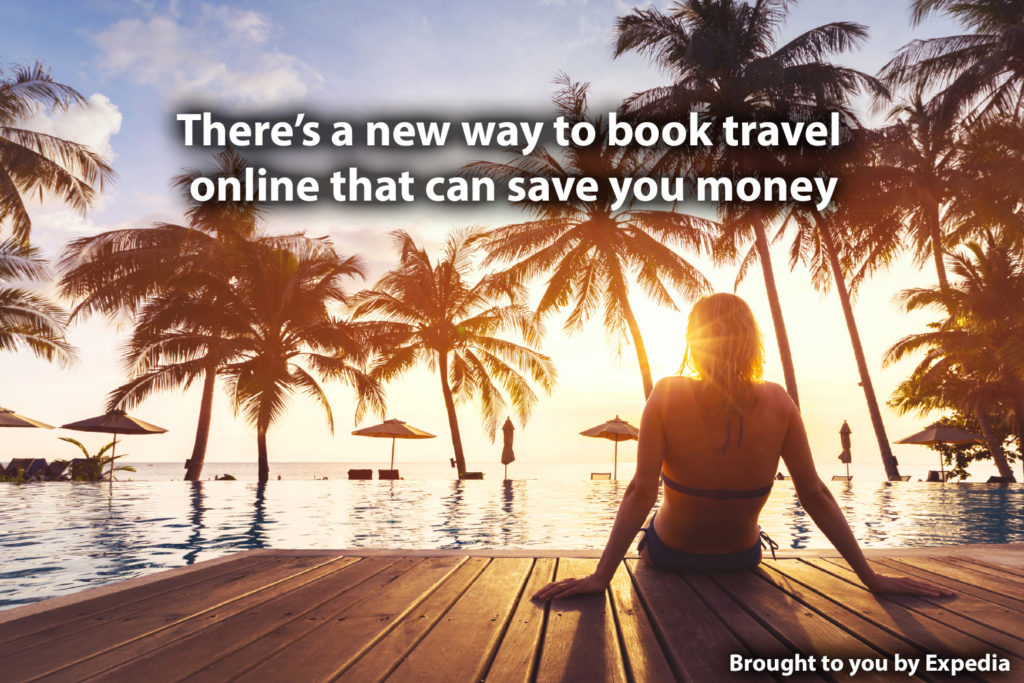 Keep an eye on the time
Everyone knows packing last minute is the surest way to over-pack. By writing a list in advance you will cut back on unnecessary items.
Take a small bag for important items
You need one safe place to keep your phone, passport, credit cards, cash and boarding passes on your person, a secure over-the-shoulder bag that is easy for you to access and keeps your arms free to focus on other tasks.
Roll with it
Rolling your clothes instead of folding them makes your clothing items more compact and will save room in your case. Plus, it prevents them from creasing. Also, try rolling precious items inside your clothes as a great way of keeping them safe.
Choose your shoes wisely
No more than three pairs, please. One pair for comfortable walking (i.e. your trusty Converse), one for everyday chic and one pair for looking your best. A simple trick is to wear the heaviest pair on the plane to save luggage weight.
Travel-size items
Have a special travel makeup kit pre-packed at the ready so you can just grab and go. Essentials include travel-size items like roll-on perfume, moisturisers and hydrating lip balm to battle in-flight dryness, classic mascara, bb cream for easy coverage, lip gloss and dry hair shampoo. These beauty essentials will keep you looking glamorous wherever you are.
Pack a scarf
I could go on forever about the virtues of travelling with a scarf. Packing a few colourful scarves is a lightweight solution to completely change the look of an outfit. They're also useful for using as a shawl if you're cold on the flight, bunching up to create makeshift pillows on trains, as a nifty blindfold if you need to sleep on the road and a necessity if you're travelling to places that require a certain level of modesty.
Hold onto your hat
In the summer a hat keeps the sun off your face, in the winter it keeps you warm, and it will jazz up any outfit too. Best of all, after a long-haul flight, when holidaying in extreme humidity or after a few days on the road without a good shower – you can cover up that terrible mess your hair has become.
Invest in a good travel camera
It should be lightweight, compact and give you all the creative control you need.
Always leave a bit of space in the bag
You never know what treasures you'll find on your travels. Make sure that you leave enough room in your case so that you don't have to part with that beautiful, once-in-a-lifetime object that will forever remind you of your amazing holiday.
2. Seize the day
I'm Not sure it's unique to me but 'don't wait' would be my recommendation. If the feeling takes you, book a holiday and get out and explore. Doesn't need to be an adventure overseas; it can be as simple as a night staying in an AirBnb a few hours from home. Travel resets the senses, allows you to look at the world through a new lens and always makes memories to treasure – even those epic travel fails turn into humorous stories when enough time passes!
Kristen Angus, marketing communications manager Australia, VisitBritain
3. Go plastic-free
I've created my own plastic-free travel kit that I can throw in anytime I'm packing for a trip: reusable coffee cup, water bottle, metal straw and a carry bag that folds up to the size of a business card. And while some air hostesses still seem annoyed to fill up my bottle rather than hand over a small plastic water bottle, I feel I'm at least doing what I can to help reduce single-use plastic waste during transit.
Celeste Mitchell, travel journalist
4. High and dry
Packing well is all about items that can do double duty. I always take a waterproof 'dry bag' as my toiletry bag – it's easy to throw stuff in quickly on hotel check-out and it can be packed in my luggage loose or rolled up. Once on a trip, I've used it to protect my camera on boats and in monsoonal rain; as a back-up sick bag (a godsend to have in the car with a carsick child); even as a rainwater collector on a Vanuatu beach for the freshest of refreshments! I like the Scrubba bag, an Aussie invention, which also has little washboard-style corrugations so I can use it as a washing machine when it's not doing all that other stuff!
Jac Taylor, travel, food and lifestyle media specialist
5. Travel enhancers, for free
There are these amazing little travel enhancers that will cost you nothing, says travel writer Elspeth Callender
SPEAKING A FEW WORDS AND PHRASES in the local lingo of a destination will say a lot to the people whose country you're visiting. It'll communicate that you know where you are (not every tourist does). It sets you apart from the last traveller they encountered (who didn't even try). It suggests you give a hoot about the place you're in beyond what you can take from it; that you believe in cultural exchange.
I USED TO GET DESPONDENT and self-conscious about being a monolingual moron but now I try to work with what I have: a decent memory and a reasonable ability to parrot pronunciation, at least enough to be understood. I've also lost the fear of making a fool of myself and, rather than mumbling my foreign words, I speak them with a boldness incongruous with my linguistic inabilities.
BEFORE I GET ON A PLANE I make sure I have, at the very least, hello and thank you. For languages that come more naturally or if I'm going to be somewhere for an extended period I aim for good morning, good evening, thank you, you're welcome, please, excuse me, one, two, three, four, five, coffee, milk, sugar, sausage, goodbye, fantastic, delicious, of course and maybe.
REPETITIVE LISTENING LODGES NEW WORDS and the right intonation in my brain, and there is a world of aspiring teachers on YouTube to help do that, so find your favourite. Write things down, have them on your phone, keep listening and asking while travelling, whatever works for you. Return journeys can really build on your vocabulary especially for buying food and speaking slang.
IN TOURISTY PLACES, WHERE PEOPLE ARE BUSY and tired of outsiders, trying to use your local words beyond simple greetings isn't always appreciated unless you're fluent. But where there's little or no English spoken or you've veered off the beaten path you'll really notice the effects of your attempts. Technology now allows us to converse with each other even if we don't share a language at all, and those apps have their place in breaking down barriers, but I never want to stop looking strangers right in the eye and saying: "Buongiorno, un caffè per favore".
In the air
6. Have kids, will travel
It sounds obvious and super-boring, but identifying potential 'd'oh' moments before your trip really helps with long flights. For example, there's nothing worse than rummaging around your bag in an economy class seat or a tiny plane toilet for nappy supplies, so when our son was a baby we packed a nappy and plenty of wet wipes into individual disposable nappy bags for quick, easy access. Keep dummies, special toys and comforters in side pockets; and pack extra small bags to stash any dirty clothes for washing once you reach your destination. Also, pack a bag of colourful balloons in your hand luggage: they're cheap, tiny to carry, and provide immediate boredom relief in case of emergency.
Nikki Wallman, travel and lifestyle writer
7. Stay well oiled
I travel a lot and planes are unfortunately a singer's worst nightmare when it comes to germs, recycled air and getting sick. Lavender oil is a must for me, it's antibacterial and so damn relaxing. Aromatherapy works on me quickly and no one next to me has ever complained if I'm dousing the stuff here and there! Also, I use paw paw ointment for dry lips and even nostrils, as dryness leads to cracking and anything cracked or dry will let the germs in quicker. Have a hydralyte or any other kind of super-hydrating tablet or drink on hand, so you can keep your insides hydrated as well. All sports people do it, I hear, and hey – we musos are kind of like athletes too!
Ella Hooper, musician, Killing Heidi
8. A few travel essentials
Sophie Miura is a senior editor at MyDomaine. An Australian in New York, she flew for more than 200 hours last year on assignment, and shares her travel essentials here
PACKING
Make the most of disposable hotel shower caps by using them to cover shoes when packing. They're the perfect size to fit around one pair of shoes and shield the contents of your bag from dirty soles.
FLYING
I follow a simple sleep routine on long-haul flights and it works every time. First, I put earplugs in to muffle engine noise, then I wear over-ear headphones and play storm sounds via the free Rain Rain Sleep Sounds app. It's so soothing.
DOCUMENTING TRIPS
Rather than keep a travel journal – something
I never have time to do, no matter how well intentioned I am – I buy one postcard in each destination and write bullet points on the back about my favourite memories. It's not a laundry list of attractions; rather, I try to write about smells, sounds, and fleeting interactions that I'd otherwise forget.
9. Bag it up
One for the ladies: when flying, I never take a handbag. I travel through security with a backpack and a folded-up soft fabric bag inside, which acts as my handbag while travelling. On board, my backpack goes overhead, and the soft bag, now filled with all my in-flight essentials, under the seat in front.
Lisa Perkovic, travel expert, Expedia
10. Sleep well
I am a big believer in melatonin: a great natural way to ease the effects of jet lag, especially useful when flying between Hong Kong and Miami and dealing with the 12-hour time difference.
Toby Smith, managing director, SWIRE Hotels
On the ground
11. Get the lay of the land
If I am arriving in a foreign city on my own and have the luxury of time I will search for a hop-on hop-off tour bus as my first port of call. This is a great way to become oriented with the layout of the city and to work out what I would like to visit. I will then walk the city areas that I want to see. I will always visit the local markets as this is a great way to get an insight into the people and products available. Many markets also offer a place to eat local food and it is always cheap.
A great way to become accustomed to the value of the local currency is to walk through a supermarket or corner store, taking mental note of the prices. This immediately gives you a reference point for the value of the currency and helps you to become accustomed to converting the currency in your head.
Marika Martinez, founder and director, Women's Own Adventure
12. Download maps
Maps.me and Avenza Maps are among my favourite travel companions. Both use satellite, thereby avoiding the need for internet – and costly data. The catch is that maps for both need to be downloaded before travel when you do have good wi-fi. Like Google Maps, Maps.me is free and shows your location on the map. You can save locations – your hotel for example, which helps when you're returning on a bus from a different direction later. It also shows walking tracks, so you can be confident you're on the right path. Avenza Maps is the topographical version. It charges per map downloaded and the app is a little clunky – but it's invaluable when you're in a remote mountainous area.
Michele Eckersley, public relations manager, World Expeditions
13. Just buy it
One of my favourite reasons for travelling is not only gaining inspiration for my design practice, but also bringing home the spoils! Weaving in objects and art from diverse cultures has become a signature of my work. My travel trip would be to travel as light as possible to leave ample room in your suitcase for new finds. And be sure to travel with your FedEx account number!
Beautiful objects, craft and art are everywhere. If you see something you love – buy it! It is these unique pieces that tell your personal story and add the layers to your house. Also, be sure to seek out the shops at local museums and art galleries, as they are always a great trove of design and perfect for gifts.
Thomas Hamel, interior designer
14. Don't forget to bring cash
While we live in a cashless world, it is essential to carry some currency for the local markets, cab fares and in most regions, tips (which go a long way to receiving good service).
Mike Smith, public relations and marketing general manager, World Trade Travel
15. Stay residential
When I travel, I like to experience the place like a local, so where possible, I will pick a hotel that is located in or near a residential area. It's
eye-opening to experience a country from a local perspective and see how their habits differ or are the same from place to place. It's hard to feel the authenticity of a place and its people when staying in city centres or touristy areas, but as soon as you step out a little bit, everything changes. Often, you will find that people are friendlier, in less of a rush, more relaxed and genuine, and things are cheaper!
Florence Pasquier, sales director, Rail Europe
16. Go with local guides
Don't be afraid to travel on your own as part of a group tour – you could end up meeting the love of your life like I did in South America! Or perhaps if love is not in your sights, new friendships or just the company, security and peace of mind of exploring with other people. Secondly, there is no greater investment when travelling than paying for a local guide. They have first-hand local knowledge of their city, town, culture and traditions. If you truly want to learn and experience your destination of choice, then pay for a guide rather than just taking yourself around the local sights. You will hear enriching stories of their life, and they know all the best places to eat, grab a cold beer and access experiences you may not have ever heard about.
Emma Prineas, acting head of marketing, Wendy Wu
17. Be curious
Ask questions of anyone and everyone you meet when you travel. From your taxi driver to your waiter to the front desk clerk and the guy next
to you in line at the store. Find out what they love about where they live and any unique spots that you should visit. Everyone enjoys sharing what's special about their hometown and you'll learn something new every time. And who knows, you might even make a new friend.
Jennifer Vandekreeke, vice president Australia, Carnival Cruise Line
18. Only human
I find, both as a hotelier who oversees thousands of staff and as a regular traveller on the other end of that equation, that it's always helpful to remember that people are, at the end of the day, human. The human element is what always takes a great hotel up into that top level, and equally, all people are by nature, sometimes fallible. It's good to remind oneself when something goes a bit wrong that most people at a hotel are usually genuinely trying to please. I'm by nature very exacting and impatient, so I find that reminding myself of this has helped me relax and roll with the situation. As a perspective shift, it's priceless because it can be the difference between a ruined day of your holiday and a salvaged one.
Guy Heywood, COO, Alila Hotels and Resorts
19. Keep it charged
Bring a power board with you as well as a plug adapter so you can charge multiple electronic devices at once – cameras, mobile phones, laptops and toothbrushes etc.
Ryan Bennett, brand leader, Bentours & Hurtigruten
20. Be safe as a solo female traveller
Journalist, author and commentator Dilvin Yasa's guide to conquering the world deftly and safely as a solo female traveller
Connect with other females
Sign up with networks that work to connect female travellers from around the globe, such as Wanderful and Pink Pangea. Through these sites, you can get recommendations from
like-minded women, seek advice from locals on various customs and, if the solo thing gets a bit too lonely at times, you can even organise to meet up during your travels.
Nominate a contact
You already know to register your travel details with smartraveller.gov.au and to leave an itinerary with someone back home, but also be sure to set up a daily point of contact with someone you're close to at home. It could be something as simple as a daily 5pm WhatsApp message to let them know you're safe and thriving.
Pack sensibly
You've packed your toothbrush, deodorant and a pair of hiking boots. Now throw in a rubber doorstop to wedge under hotel room doors, a whistle to carry in your pocket and perhaps even a cheap wedding band which can be
a simple and effective way to keep unwanted admirers away and out of your hair.
Investigate broadly
Conducting research on hotel/hostel reviews is essential, but just as important is seeking reviews on the neighbourhood the property is located in so you can see whether it's safe or not. Sites such as Oyster, TripAdvisor and Hotelz will often allow you to search both.
Talk to hotel rooms
Never admit you're travelling alone. If anyone asks, your boyfriend Bazza is back at the hotel aggressively pacing the room wondering where the hell you are. To make this story seem more authentic to neighbouring hotel guests, always be sure to yell out a quick, "Okay baby, see you shortly!" as you head out the door.
Salute the sun
Always plan to get to your destination well before dark, but should you find you haven't quite made it and need to walk a distance, walk out on the road where you can. This reduces the risk of being pulled into dark alleys, doorways and parked cars unseen.
Start simple
Not sue if you're ready to brave the streets of Mexico City by yourself just yet? Consider earning your solo traveller wings first by joining a tour group such as On The Go Tours (onthegotours.com). Within each group, 40 per cent are solo travellers, and there is no compulsory single supplement on group tours. Fancy a walking or biking trip instead? Butterfield & Robinson (butterfield.com) has a range of great trips for solo women including Italian Lakes Walking, and Vietnam and Cambodia Biking.
Back yourself
Sure, we could tell you to remain sober at all times and to dress conservatively (important tips to note regardless), but ultimately everything comes down to your flight or fight response, honed over millions of years of evolution. If your gut is telling you something doesn't feel right, listen to it and seek safety. As much as we want to shrug things off as paranoia, your first instinct is usually correct.
Check out more of the best 100 tips, tricks and hacks from travel insiders by category
Europe | Beaches and islands | Classics | Hacks | Food and wine | No place like home | More for less | Off the beaten track | Asia
LEAVE YOUR COMMENT