10 secret travel gems you need to know now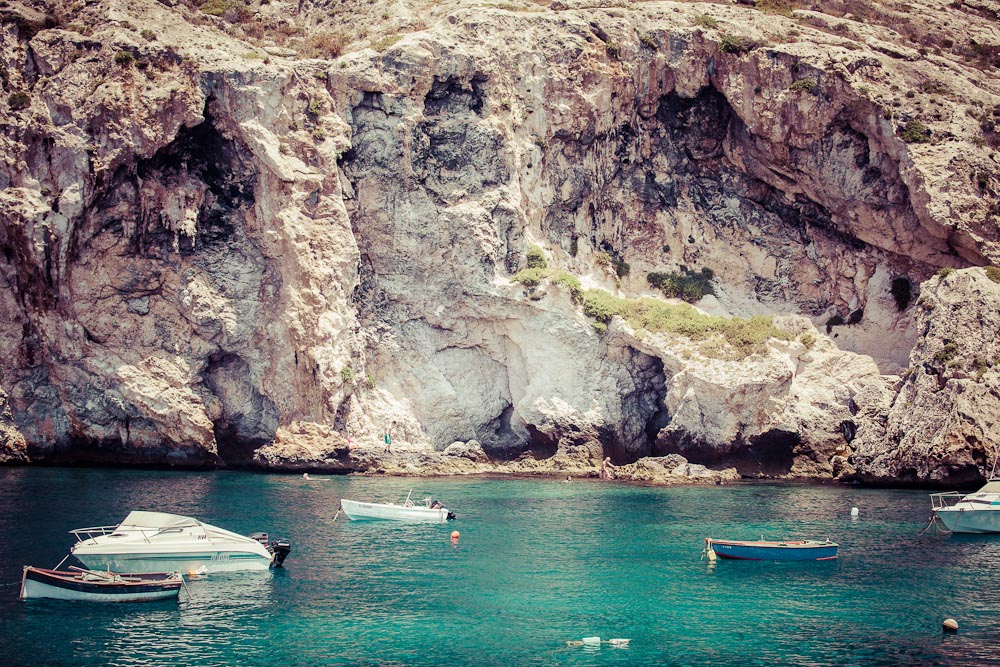 Thanks to your suggestions, we have put together a list of 100 stunning destinations around the world, still blissfully undiscovered by the travel masses.
The full list of '100 Secret Gems You Need to Know About' appears in this edition, (buy here now), in no particular order; each of them equally worthy of your attention.
Here are International Traveller editor Leigh-Ann Pow's favourite 10 of the 100 list (in no particular order). Enjoy.
1. Siargao Island, Philippines
This tear-shaped island has always drawn surfers, but there's plenty of reasons to entice non-boarders too; achingly clear waters and white sandy beaches that look as soft as icing sugar just the start.
Development on Siargao (pronounced Shar-gow), 800 kilometres south-east of Manila, is laid-back, centred around the town of General Luna, with its restaurants and bicycle traffic.
For a total retreat from the world, head to breathtaking Dedon Island boutique resort.
2. Agonda Beach, Goa, India
Okay, Goa is no secret, but this sleepy hamlet, with its colourful huts on wide, white sands on an idyllic stretch of the Arabian Sea, certainly is.
According to TripAdvisor voters, it's the best beach in India. Not only a hatchery for Olive Ridley turtles but a peaceful contrast to the bigger resorts in the north.
3. Meteora, Greece
Eastern Orthodox monasteries on a collection of perilous monolithic peaks, Meteora is a confluence of man, nature and faith. Hermetic monks settled here (355 kilometres north-west of Athens) from the 11th century, with building materials carried up using ropes, ladders, and baskets.
You need to climb a lot of stairs to reach the six surviving UNESCO World Heritage monasteries, but the 16th-century frescoes and views are truly worth it.
4. Shiraz, Iran
For 2000 years Shiraz has been Persian culture, art and literature heartland.
The bustling southern city is abuzz with traffic, colour and soaring heat; take respite in the 18th-century Vakil Mosque, adorned in breathtaking local tile work, then head to the memorial and gardens of Hafez's tomb, dedicated to a poet who's one of the city's most famous sons, where there's one of the nicest tea houses (chaikhaneh) in all Shiraz.
5. Dahab, Egypt
Once a Bedouin fishing village, Dahab is an independent traveller's foil to the Sharm el-Sheikh package resorts further down on north-east Egypt's Sinai Peninsula.
Plonk down on floor cushions at boho-chic beachside cafes and snorkel or dive the renowned Blue Hole.
It's also a great base to explore the biblical Mount Sinai. Check smartraveller.gov.au before travel to monitor Egypt's yo-yoing politics.
MORE: Get the 100 Secret Gems issue – for the full list and to discover more about these intriguing editor's picks
6. Sibiu, Romania
Sibiu used to be the Transylvanian capital during the Habsburg Empire, leaving a legacy of impressive buildings and fortifications, including a historic heart boasting a great assemblage of medieval architecture.
The cobbled-street city, 215 kilometres north-west of Bucharest, has a bohemian vibe and fine artistic heritage – Franz Liszt and Johann Strauss both visited in the 19th century – with many performing arts events.
7. Xlendi, Gozo, Malta
Wedged between cliffs and a crystal-clear bay with rocky caves, this sleepy village on Malta's island of Gozo is blissfully underdeveloped, peaceful and romantic.
Bask in the 300 days of sunshine per year, snorkel in the clear waters and scale the stairs to the clifftop for amazing sunset views.
8. Sark, Channel Islands
Arriving by ferry on this English Channel island of Sark (population 600) is like stepping back in time with horse-drawn carts and bikes the primary transport mode along the lanes and roads lined by cottages drenched in flowers.
The most spectacular site on the island (off the coast of Normandy, France) is La Coupée, the narrow isthmus that links Sark to Little Sark. According to local lore, children used to cross it on hands and knees (before a safety rail was installed in 1900) to avoid being blown into the sea.
9. Tash Rabat, Kyrgyzstan
The exact date of this well-preserved ancient caravanserai (traveller's inn along an old caravan road) is unknown, but it is believed to have been built around the 15th century.
Tash Rabat is located at an altitude of 3200 metres on the Silk Road route that heads to Kashgar, China.
If you find yourself out here, there's not much to do except gaze in awe at the empty, dark labyrinth of 31 rooms, which include a dungeon and mosque.
10. Drenthe, Netherlands
Drenthe is one of the most sparsely populated regions in The Netherlands, made up of forests, lovely lakes and rivers, criss-crossed with bike trails that make it easy to explore the countryside and villages.
You'll pass by plenty of history in this north-east province: it is the site of numerous hunebeds, imposing burial monuments built by between 3400 and 2850BC, as well as Hooghalen, Kamp Westerbork, a transit camp used by the Nazis during World War II which now serves as a memorial.
LEAVE YOUR COMMENT