Local's guide to the best wine in Argentina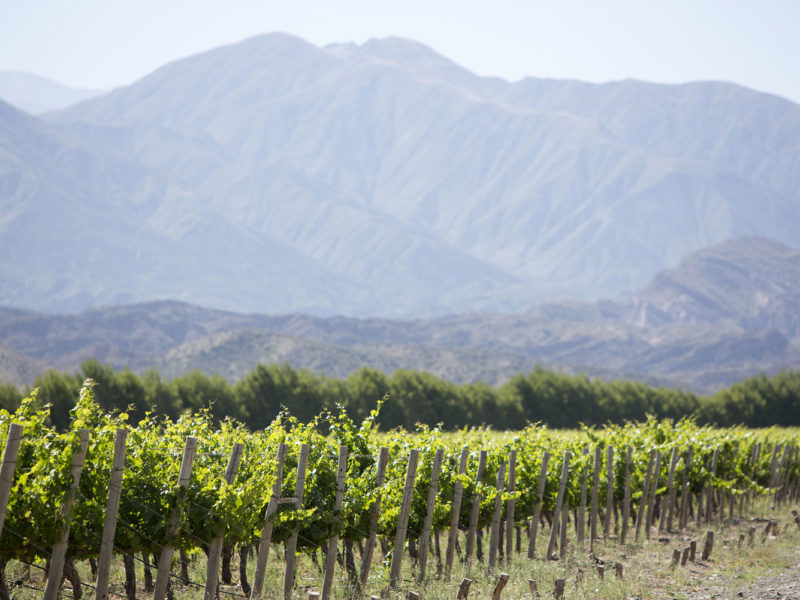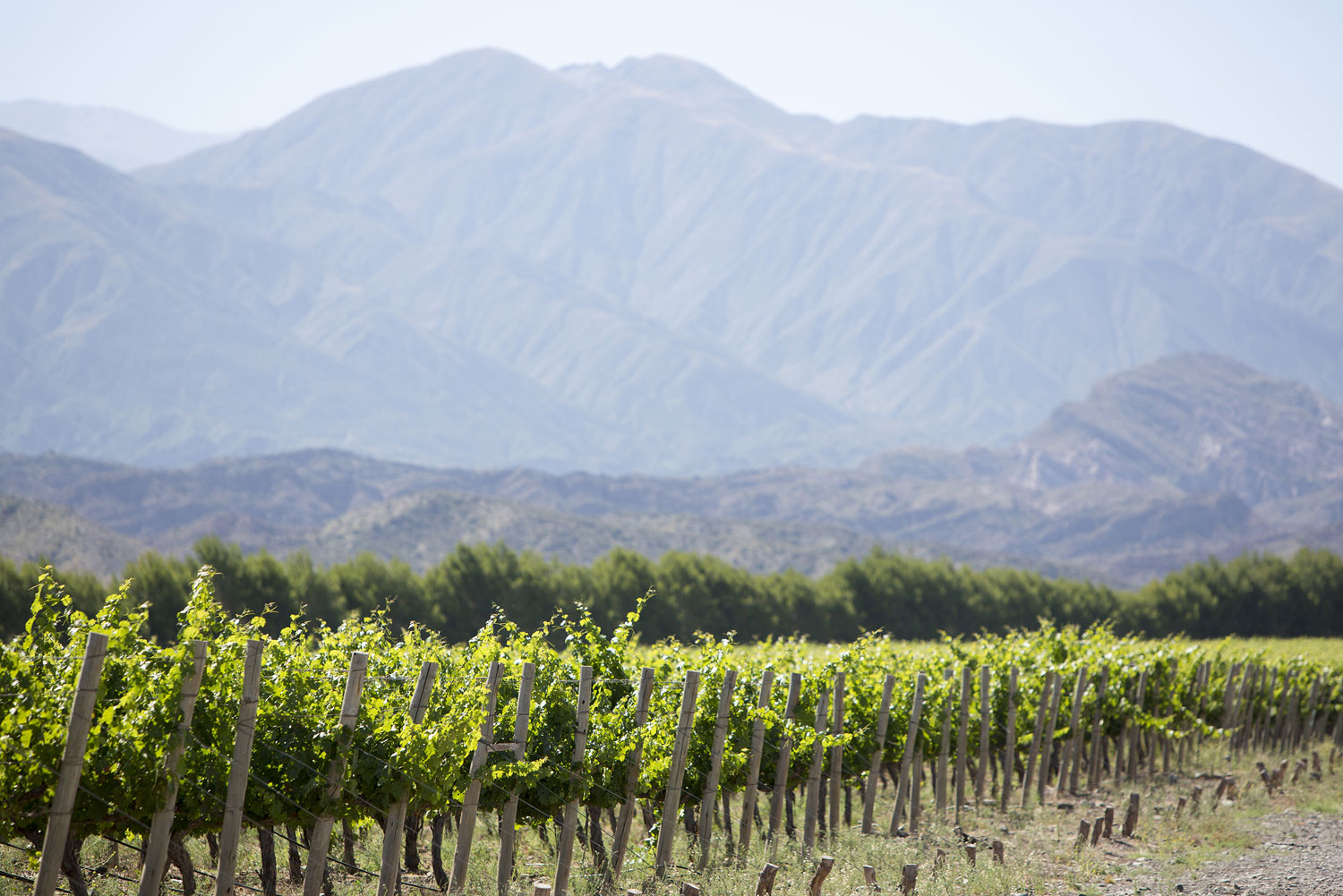 As one of the world's biggest wine-producing countries, we chat with Andrew Maidment from Argentina Wines to find out where to go for the best drop in all the land.
Mendoza
Set in the Cujo region of Argentina, Mendoza produces some 70 per cent of Argentina's wine.
The region runs along the Andes Mountains, 1000 kilometres west of Argentina's capital, Buenos Aires.
Although not the first place vines were grown in Argentina (this accolade belongs to Salta), Mendoza could be considered the birthplace of the modern Argentine wine industry.
In 1863 a French agronomist Michel Aimee Puget was tasked with setting up the first school of agriculture in the country, which led to the planting of many European grape varieties.
This milestone is celebrated each year as part of the annual 'World Malbec Day' on 17 April.
And to accompany your vino, Mendoza is also home to some equally impressive restaurants.
Best varieties:
Malbec, Bonarda, Cabernet Sauvignon, Chardonnay and more recently Cabernet Franc, Pinot Noir, Tempranillo and Petit Verdot
Must-visit wineries:
Don't leave without a bottle of…
Malbec. Mendoza is the spiritual home of Argentina's flagship variety, and there's genuinely too many good ones to list.
San Juan
Located in the Cujo region, you'll find San Juan around 170 kilometres north of Mendoza.
There are three major wine producing valleys within San Juan; the Pedernal Valley, Tulum Valley and Zonda Valley.
Whilst San Juan was traditionally known for producing more entry level wines, in recent years there has been a huge focus on quality, and San Juan is now home to some of Argentina's very best wines, in particular Syrah.
Best varieties:
Syrah / Shiraz, Viognier and Malbec
Must-visit wineries:
Don't leave without a bottle of …
Finca las Moras Gran Shiraz – consistently awarded the best Syrah in Argentina and something different for lovers of Aussie Shiraz.
Salta
Not far from the Bolivian border in the country's northwest is Salta, within the Salta Province.
Home to the world's highest vineyards, the very highest one belongs to Bodega Colome, sitting at a lofty 3111 metres above sea level.
The Salta province is also home to Argentina's only unique grape variety, Torrontes, and with its unique climactic conditions is able to produce wonderful wines from grape varieties hard to ripen elsewhere, such as Tannat.
Best varieties:
Torrontes, Tannat, Cabernet Sauvignon and Malbec
Must-visit wineries:
Don't leave without a bottle of …
Torrontes. This uniquely Argentine variety produces intriguing white wines that mix floral and sweet aromas with great freshness and acidity.
They work especially well with spicy foods or as a summer aperitif.
Patagonia
Argentina's most southerly wine regions are situated in Northern Patagonia.
There are two specific areas of interest here, about 100 kilometres apart – the High Valley of Rio Negro and San Patricio del Chanar. The latter is one of Argentina's newest wine regions having been planted from scratch in only 2001.
Situated smack bang between the Andes Mountains to the east and the Atlantic Ocean to the west, these regions are about 1000 kilometres south of Buenos Aires.
In addition to grape production, the Northern Patagonia region is also known for its world-class apples and pears.
As one of the most southerly wine regions in the world, expect an arid climate with regular high winds, but a wealth of adventure activities too, from trout fishing to skiing.
Best varieties:
Malbec, Pinot Noir and Merlot
Must-visit wineries:
High Valley of Rio Negro
San Patricio del Chanar
Don't leave without a bottle of…
Pinot Noir – Patagonia is regarded as the best place in all of Argentina for this variety. Old vine Pinot (over 100 years old) from Rio Negro is especially unique.
LEAVE YOUR COMMENT