Islands of Tahiti: what you don't know will charm you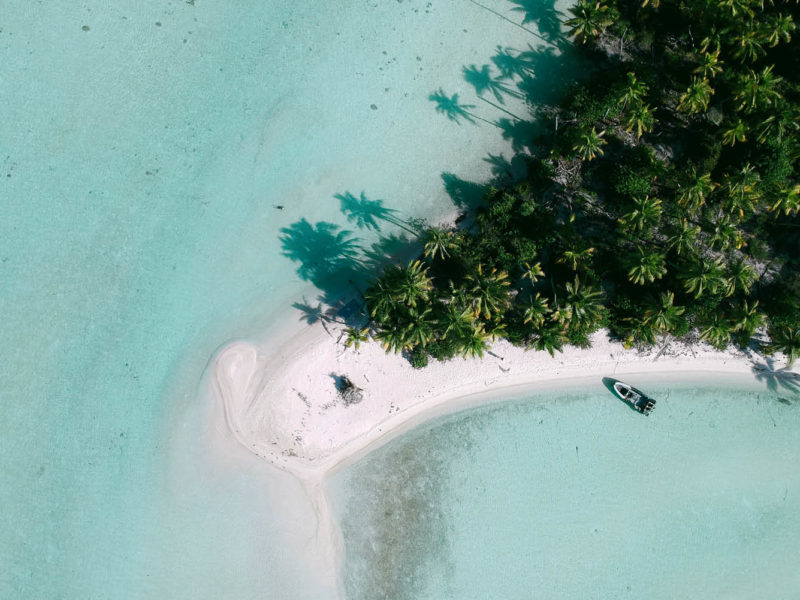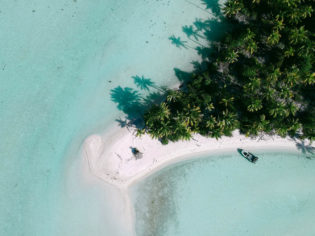 When it comes to French Polynesia, it's often these little-known gems that captivate the seasoned traveller. The Islands of Tahiti are pure perfection.
Over-water bungalows might be synonymous with the Islands of Tahiti, but what do you say to renting your own private patch of pristine waterfront or pitching a tent in a lush camping ground?
Dotted around some of the most spectacular parts of each island, campsites and Tahitian guesthouses (also referred to pensions or fares) gift visitors the opportunity to connect with locals and immerse themselves in traditional French Polynesia life.
Frolicking with whales is an everyday activity
No visit to the Islands of Tahiti is complete with a mandatory cocktail-sipping-on-a-hammock session, or snorkelling vibrant coral reefs, but the adrenaline junkies among us need not miss out.
Why not swim with pods of humpback whales in Moorea (in waters so rich with marine life you'll feel like the bay leaf in ray and black-tip reef shark soup), hike the lava tubes of Tahiti and enjoy drift dives in Rangiroa's Tiputa Pass and Fakarava's Tumakohua Pass? Fist pump the air and repeat.
You can holiday on a shoestring
Those without Swiss bank accounts can (and should) apply; budget-friendly accommodation, meals and activities are available on each of the islands – yes, even the fabled celebrity playground of Bora Bora.
Close your eyes and picture roadside food trucks serving up the most decadent of crepes and super-fresh poisson cru, scenic island adventures courtesy of next-to-nix bicycle hire and those aforementioned campsites perfectly located by endless azure lagoon.
As for those coral-fringed motus and beaches teeming with rainbow pops of tropical fish? The best things in life really are free.
You have a choice of festivals
Whether you're into cycling, running, tattoos or fashion, you can rest assured that somewhere, on one of the Tahiti's stunning islands, there's a festival that's just right for you.
Will you ink up at Tatau I Tahiti Tattonesia, take part in one of the Moorea Marathon or take a front row seat at Tahiti Fashion Week? The choice is yours – just don't miss Heiva I Tahiti, the biggest cultural event on the calendar which engulfs the islands over a month-long celebration every July.
There are 118 islands
While there's no denying the difficulty that is getting past the beauty of Bora Bora, Moorea and Tahiti, continue to push on through the vibrant lagoons and white sand patchwork (hardly the most taxing journey you'll ever make), and your curiosity will be rewarded with a series of remote islands loaded with largely unknown experiences.
Swim with migrating humpback whales and hike majestic peaks in Rurutu, zigzag up the flanks of an extinct mountain to reach the archaeological sites of Ua Huka and opt out of society entirely by renting a private island escape on Tikehau.
This really is a 'choose your own adventure' holiday – Tahitian-style.
For books and further information, visit Tahiti Tourisme.
LEAVE YOUR COMMENT