Top 10 things to do when it rains in Fiji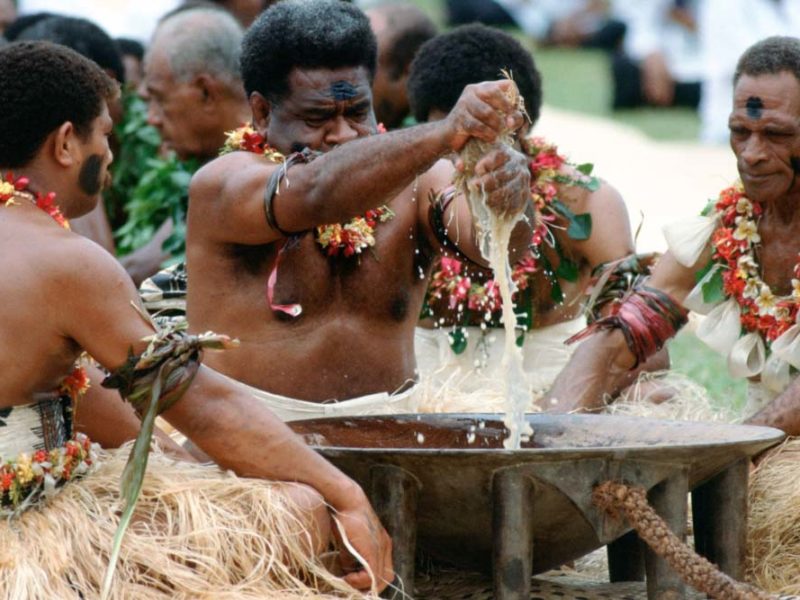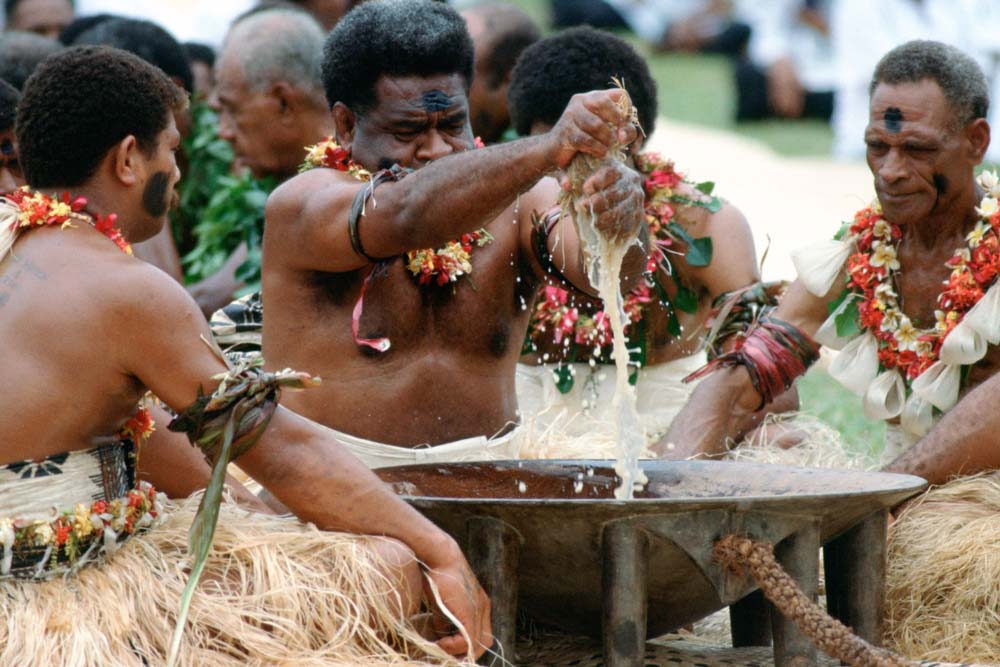 When the rain banishes the sun behind the clouds, never fear, there's still a range of activities to keep you entertained on Fiji's main island Viti Levu.

With fewer crowds, lower prices and islands lush with vegetation, there's a lot to recommend travelling to Fiji in its tropical summer between November and April – but you might be wondering what to do when the rain comes. Read on.
Hit the spa
One of Fiji's best spas can be found at the InterContinental Fiji Golf Resort and Spa on the Coral Coast. Try a signature ritual, such as a warm shell massage, the aquatherapy centre or a relaxing treatment in a beachside cabana.
Take a traditional Fijian cooking class
Head to the Flavours of Fiji Cooking School on Denarau Island to learn how to bring the tropical Fijian and Indian flavours back home. You can combine your 'Kaiviti Magiti' class (or 'local feast') with a market tour to buy the ingredients used in the dishes.
Back at the school you'll get your own MasterChef-style modern cooking station to cook up an eight-course extravaganza of home-style Fijian dishes, Indo-Fijian recipes and tropical sweets. there's even a kids' kitchen for tiny masterchefs.
Go shopping for authentic Fijian souvenirs
If you want to pick up a memento of your trip – say one of Fiji's famous black pearls, a bark print or tapa cloth, a traditional war club or mask – then the best place to go is the Flea Market (Rodwell Road) in the capital Suva. It's full of character and you'll be able to haggle with the artisans themselves.
Have a mud bath at Sabeto Hot Springs
Do as they do at Glastonbury when it rains: enjoy it and get covered head to toe in mud. No, not at some grotty music festival, but at the natural wonder that is the Sabeto Hot Springs near Nadi. Cover yourself in the mineral-rich muds, then jump in the warm mud pool before cleaning it all off in the natural hot spring said to contain healing powers.
See orchids in full bloom and waterfalls in full flow
An explosion of flowers, lily ponds, rainforest and more than 2000 varieties of orchids, the Garden of the Sleeping Giant – just a 25-minute drive north-east of Nadi – is a stunning proposition year-round. But the wet summer months of November and December are among the best times to visit, when the orchids are in full bloom.
And while you're in the area, stop off at Sleeping Giant Zipline – a jungle adventure park that operates (and guarantees fun) come rain or shine – that's also home to Orchid Falls, a pretty waterfall and swimming hole best visited in rainy season.
Take part in a kava ceremony
You can't leave Fiji without experiencing its most iconic ceremony; a welcoming cupful of kava from a traditional wooden bowl. So come the rain head out on a village tour. Resorts in Viti Levu's north, for instance, offer trips to a hamlet in the Nakauvadra mountains, where you'll sit and share a bowl of kava with the elders.
There's a surprisingly solemn atmosphere before the relaxing effects of the drink kick in.
Visit the Fiji Museum in Suva
Spend the day undercover learning about the long and fascinating history of Fiji in its capital city's absorbing museum. The Fiji Museum is set within Suva's botanical Thurston Gardens and holds an incredible collection that tells the story of the country's cultural evolution. It includes archaeological material that dates back 3700 years and objects that reflect both Fiji's indigenous inhabitants and the communities that have settled across the country's islands in the last 200 years.
Look out for displays about cannibalism, a rudder from the Bounty and the Ratu Finau, the last original example of Fiji's great double-hulled ocean-going canoes, or waqa tabu. It even has an enclosed deck for rough weather – timely.
Go on a Sigatoka River Safari
Be at one with the water by throwing yourself in headfirst to a jet boat safari of Viti Levu's longest river, the Sigatoka River, which runs from the island's remote highlands down into the sand dunes of the Coral Coast.
Departing from the Coral Coast town of Sigatoka, this half-day adventure not only provides a thrilling joyride into the island's tropical interior, but also a culture fix along with the adrenaline hit by journeying to a traditional village for a unique insight into the real Fijian way of life.
Visit a church service on Sunday
Christianity was introduced to Fiji by missionaries in the mid 1800s and today the majority of indigenous Fijians remain devout. Sunday is typically a day of rest centred around rousing church services filled with soul-lifting songs of praise.
So long as you're respectful, you'll be welcome to attend this distinctively Fijian cultural experience; ask at your hotel or resort for local recommendations.
Experience some of the world's best diving
Well if it's wet you may as well embrace it and completely submerge yourself. It's no exaggeration to say that Fiji has some of the best diving in the world, its hundreds of islands surrounded by coral reefs.
With dive shops all over the country you're spoilt for choice. Wananavu, two hours from Nadi, for example, is a PADI five-star-rated dive resort, where experts and learners alike are taken on guided dives of the 'soft coral capital of the world'. Towers of coral await, festooned with a panoply of colourful creatures.
LEAVE YOUR COMMENT