Park City: snow, celebs and five-star hotels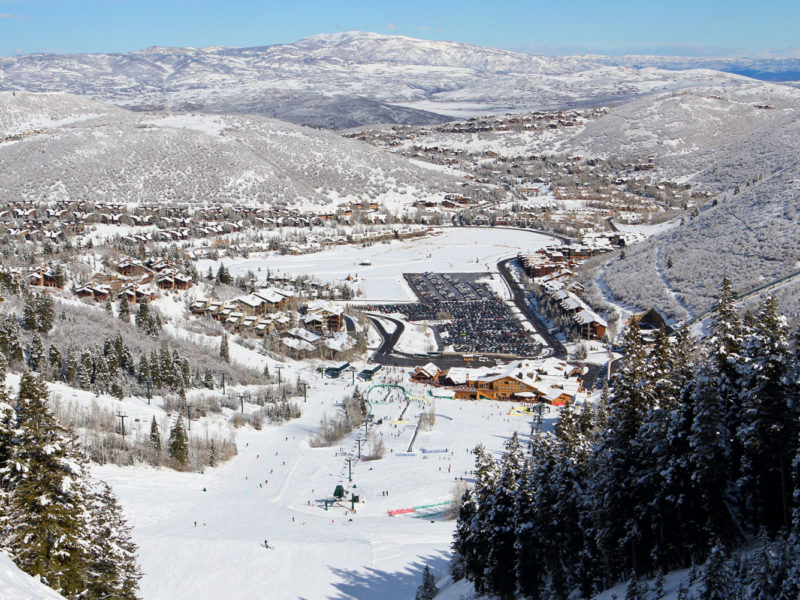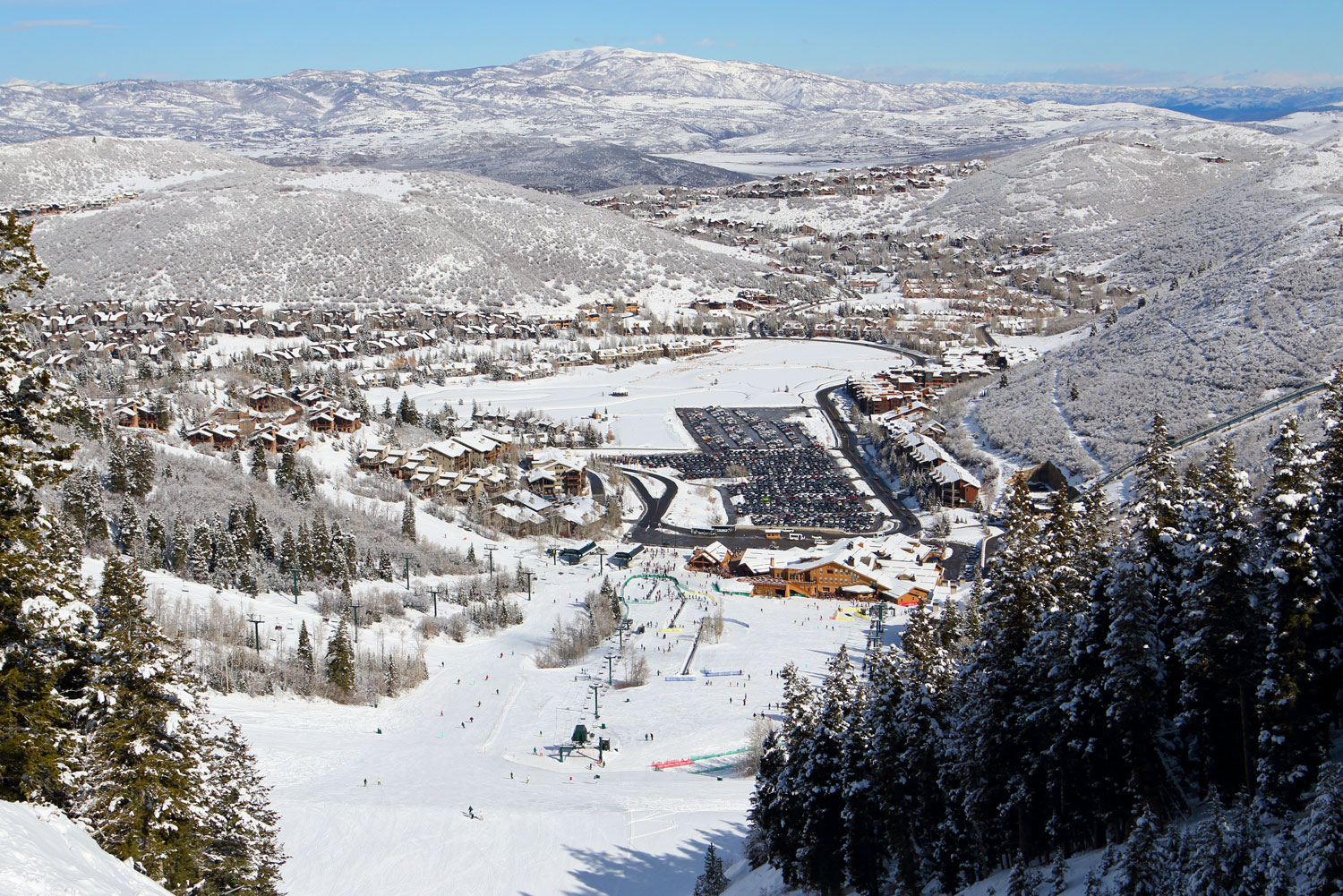 Steve Madgwick schusses through the best of Park City, Utah.
If Park City were human, she would be comfortably well-to-do, an all-round sportswoman of note, a dedicated follower of fashion (think Isabel Marant and J. Crew rather than Chanel and pearls) and seriously well connected in showbiz circles.
The glamazon city reclines on a valley floor of the bulging Wasatch Mountain Range, which thrusts up triumphantly east of Utah's capital, Salt Lake City, headquarters to the Mormon Church.
Geographically these cities are only 50 kilometres from each other, but ideologically they are poles apart.
So while you might well be lured by Park City's lofty winter sport credentials – she played host to the 2002 Winter Olympics after all – chances are this schizophrenic ski town's intangible je ne sais quoi may actually be the clincher that finally reels you in: part alpine Hollywood, part Euro-style mountain principality, complete with a 19th-century 'Wild West' mining boom-town façade.
In search of light, dry powder
The Wasatch Range's dry inland climate is renowned for pumping out prolific quantities of crisp powder snow.
If this isn't enough to have skiers and snowboarders salivating, then the Tetris of varying terrain should.
Park City (more big town than small city really) hosts a troika of well-endowed ski resorts – Deer Valley, Park City Mountain Resort and Canyons – which spread up into its surrounding mountains and valleys.
Deer Valley takes the ski resort theme literally as one of only three resorts in North America that ban snowboarding within their boundaries, a metaphorical freezing-cold shoulder to two generations of shredders.
But the private resort offers a breadth of well-planned and obsessively groomed trails with limits on skier volumes each day (read: shorter lift queues).
Deer radiates a country club aura; you expect to see Fortune 500ers in their heated boots skiing alongside indie film stars.
And the mountain guides are not just your usual free-riding ski bums looking for a gratis lift pass, as in many North American resorts. Chiselled-jaw Jack, who has a resemblance to Roger Ramjet, worked on Wall Street for 30 years, even though he could pass for an early 40-something today.
He now lives in a ski-in/ski-out chalet on the Deer piste (all stacked-stone chimney and heated driveway). His four children are fully-grown, in college and beyond, so he guides for the social connections and to maintain that anachronistic, well-over-six-foot physique.
Conservative Deer has the odd skeleton in the walk-in-robe though. Jack proudly points out a run nicknamed 'Double D', the location for a Playboy magazine shoot back in the '80s. It's difficult to visualise that happening now though.
Freeriding & family-friendly
Park City Mountain Resort (PCMR) shares boundary ropes with Deer, but not philosophy.
Upbeat tunes emanate from chairlift-mounted speakers and snowboarders are expansively catered for, with myriad half-pipes and terrain-park options.
It is well-equipped for families too: with the best mid-priced food options plus plenty of extra-curricular action to keep the young ones distracted, such as a retro rollercoaster that winds its way through the aspen trees.
PCMR embraces the city's mining past most ardently; a smattering of 19th-century structures and iron relics are sprinkled in situ around the mountain. It is also the only one of the trinity where you can ski down to (or catch a lift up from) Main Street (which can mean it's first to draw the crowds too).
Here, Tom, a domestic airline pilot enjoying his day off, is our guide. He enthusiastically extends his on-piste responsibilities into a complimentary evening tour of places to "chow down" where the real locals do.
Three valleys over, Canyons has the largest skiable terrain of the three,crisscrossed with double-blue and black runs to challenge and scare skiers and snowboarders of all abilities.
The Sundance effect
A 45-minute drive from downtown Park City is Sundance Resort, renowned for its owner (screen deity Robert Redford) and, of course, its eponymous independent film festival, established in 1978.
Much of the Sundance Film Festival action has migrated to Park City venues, such as the gloriously kitsch Mary G. Steiner Egyptian Theatre, a big drawcard for celebrities of most disciplines (and, naturally, celeb spotters and paparazzi).
The festival runs for two frantic weeks in February, but its aura seeps into the local's collective psyche for the remainder of the year.
Apparently it used to be very common to bump into the likes of Oliver Stone on Main Street, but most of the A-list exploits now happen at private parties in über-private lodges.
Still, Park City locals embrace the 'celebcity' status, and everyone has a "between you and me" fame encounter to recount, even if served with a side dish of piping-hot hyperbole.
Talk to anyone who works in hospitality and you'll get all the goss – my waitress in an off-Main Street diner swears she didn't know she was serving Nick Cage scrambled eggs until someone pointed him out as he was paying the bill – and on they go. 'Kimye' are the talk of the town during this week. Kanye fails miserably in his bid to remain incognito (reportedly skiing at Deer Valley in a full-length mink coat).
If you're planning on doing the festival pilgrimage, book way ahead and prepare to splash cash: $100 hotel rooms halfway to Salt Lake City suddenly cost $600 a night (hot local tip: accommodation prices halve on the sixth night of the festival).
Cocktails, firepits & more s'mores
Park City's après-ski scene is on a grand US of A scale, with around 100 bars and restaurants to negotiate along Main Street alone, ranging from quality choices such as Talisker and Riverhorse, to many, many more places whose names end in 'and Grill'.
Considering the explosion in development in Park City, the historic town centre wears its gentrified ye-old-mining-chic-meets-modern-ranch architecture well, with none of the US's massive chain stores among the trinket shops and galleries yet (the latter of which are full of landscape photography and alive with representations of moose).
Follow the jade green and ruby red fairy lights away from Main Street's glow for a more refined après experience.
Pull up a pew at one of the many outdoor gas fire pits, roast an ubiquitous s'more (marshmallow and chocolate sandwiched between sweet crackers) and indulge in Park City's specialty: signature cocktails. Every licensed place in town seems to have its own.
Where to start? Sip a sweet, summery Blueberry mojito after a hearty turkey chili at Royal Street Café.
Try a post-feast Moscow Mule (in another league from the alcopop version) at Stein Eriksen Lodge, still frequented by the Norwegian Winter Olympic legend himself.
Savour a Fireside Manhattan before indulging in Swiss-style cured meats and raclette cheese (melted over a deep stone fireplace) at Fireside Dining.
The cocktail crawl can continue as long as your credit card can, but you are fresh out of luck if you are looking for a quality ristretto et al to cap off your nightcap – coffee in Park City lags far behind Australian standards.
High-end hotel highjinks
Your money might not buy you outstanding caffeine options, but it will certainly sort out some pamper-on-demand luxury accommodation; the city richly served by the likes of the Waldorf Astoria to The Montage.
At the St Regis, we bear witness to the nightly Napoleonic tradition of sabring the top off a bottle of fine champagne (originally done by soldiers to impress Madame Clicqout), surrounded by a ruddy-faced post-ski crowd in their designer downhill outfits. (Don't worry about your cumbersome boots and poles at après time, the 'ski concierge' will deal with that.)
The hotel's private butlers, Thomas and Alexander (who has previously worked for English royalty), cater to most reasonable whims as you head towards your $2049 per night Astor Suite.
Private jet to Vegas at a moment's notice? Tea party at 2am? Spirits cleansed from your room? No problem! (Yes, they have actually arranged all these.)
Slide fast or sleigh slow
For romantics who enjoy winter wonderland scenery at a horse-drawn pace, a nighttime sleigh ride may be on the cards (from Stein Eriksen Lodge).
Nate, the chaps-wearing driver, sensitively encourages Dick and Dan, two frisky 12-year-old Belgian draft horses, into the night, vaporised snow glitters against the stars in their wake.
At Park City Mountain Resort a snowcat-drawn sleigh delivers you up to The Viking Yurt for some Euro-style dining at altitude (8000 feet to be precise) as you warm yourself by a wood-burning stove.
At the polar opposite of the sliding scale, for those who prefer their scenery a little more blurred there's the exhilarating four-person bobsled ride at Utah Olympic Park.
You'll reach 130 kilometres an hour (on ice) on the actual Olympic Games track with little time to do much except brace yourself for the high-banked corners and pray that your (expert) driver's having a good day, but be warned, this is definitely not for the feint of heart.
This type of priveleged Olympic experience really does embody Park City's playground-for-the-rich spirit.
Money can't buy you happiness here, but it can make for an energetically decadent week that'll have you believing you're back in the devil-may-care days of the '80s jet set.
Details
How to get there
Delta Air Lines flies daily from Sydney and Brisbane to Salt Lake City (via Los Angeles) from $1558 (delta.com).
Your hotel can arrange the 40-minute transfer to Park City.
Where to stay
There are scores of accommodation options catering to most budgets.
Staying on-snow or close to Main Street will be more expensive.
We stayed in the following hotels. For more, see visitparkcity.com.
St. Regis Deer Valley
Superior Room from $306 per night.
(We stayed in the Astor Suite from $2049 per night.)
stregisdeervalley.com
The Yarrow Hotel and Conference Center
Deluxe Rooms from $101 per night.
yarrowhotelparkcity.com
Ski, sled and sleigh
LEAVE YOUR COMMENT