The gourmet's guide to Napa Valley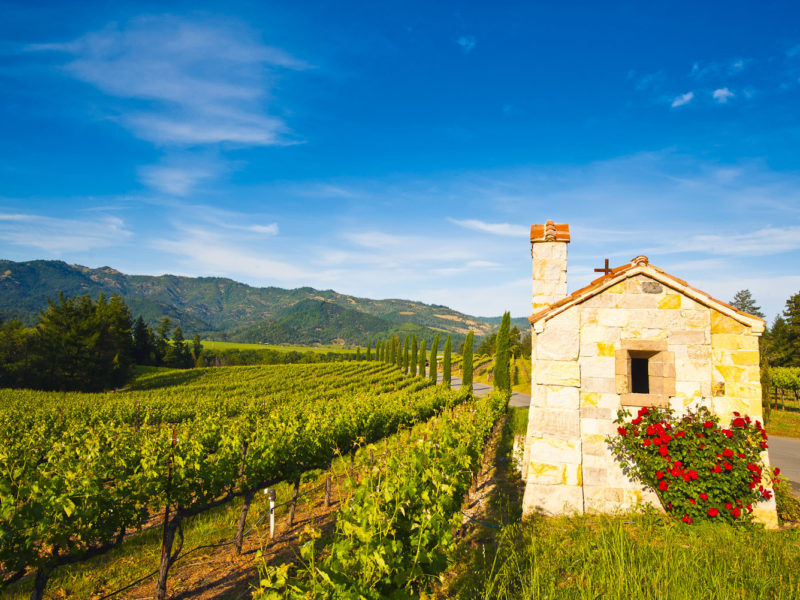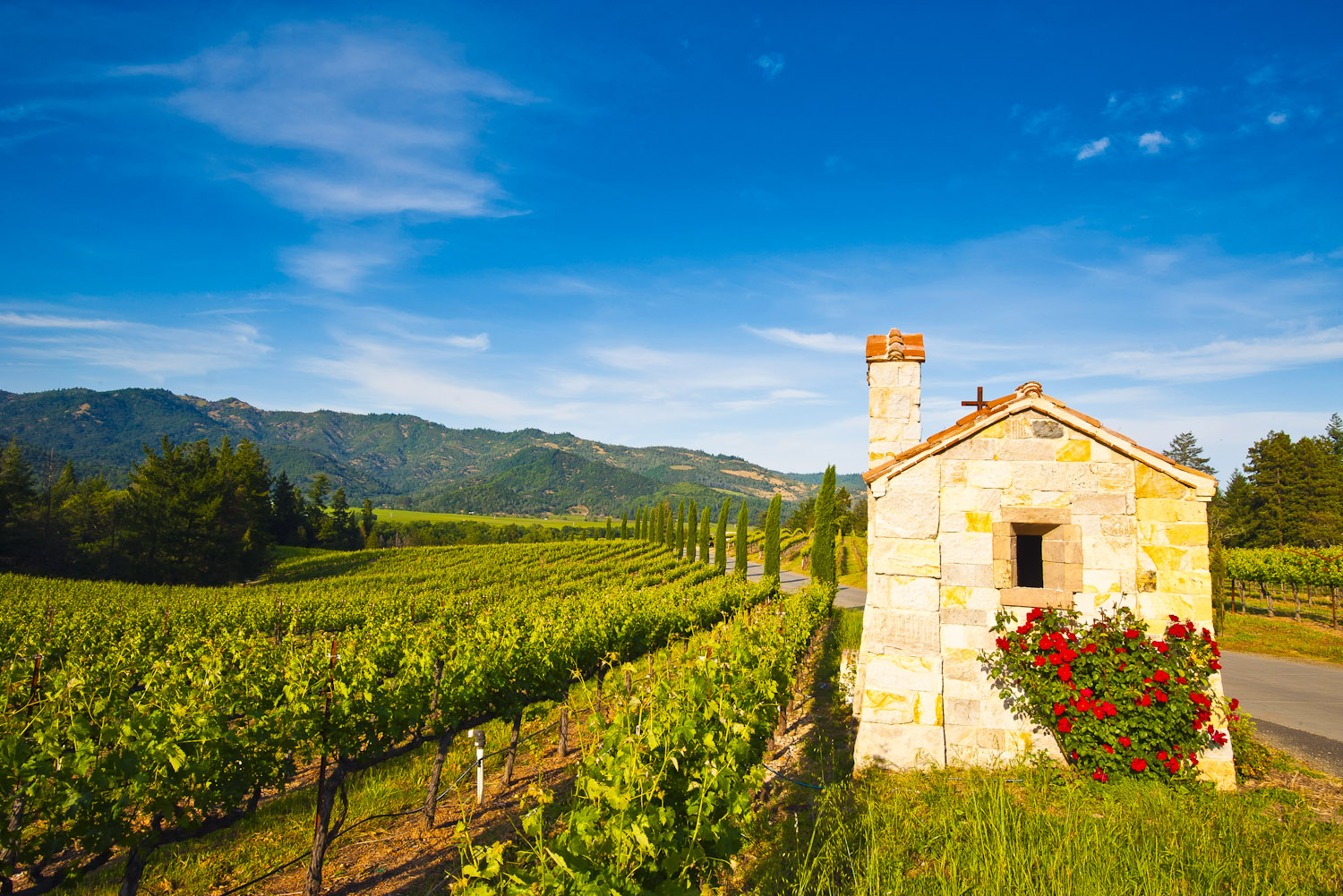 Ground zero for gourmets, Susan Gough Henly wines and dines her way around California's gorgeously abundant Napa Valley.
Just over an hour's drive north of San Francisco, the Napa Valley is a Holy Grail for food and wine lovers.
It is tiny – just eight kilometres wide and 48 kilometres long – yet it is home to more than 450 wineries. It produces some of America's most expensive wine (think $2000 a bottle as an average price for Screaming Eagle Cabernet Sauvignon), yet it is also the second most visited attraction in California after the Magic Kingdom.
The result: the exclusive and expensive sit cheek-by-jowl with the overcrowded and touristy.
It is accessible to visitors in some ways but not in others, with some cult wineries rarely opening their doors and scarcely scratching the surface of their waiting lists.
Clearly not as democratic as Australian wine regions, Napa can be somewhat of a conundrum for visiting Australians who are used to laid-back cellar doors, casual winery restaurants and minimal tasting charges. Don't let this stop you visiting, however, as there are remarkable adventures in store for the savvy traveller.
Here is a guerrilla guide to making the most of a Napa visit; how to avoid the crowds, get out of your car and engage with the locals.
First, a little overview
Napa is cabernet country. All the experts agree that it produces the world's best big, elegant, full-bodied cabernets with plenty of structure and age-ability.
Chardonnay is the second most planted variety, especially in the Los Carneros region. Other grapes include merlot, petit verdot, malbec and cabernet franc (the classic Bordeaux blending varieties) as well as sauvignon blanc, zinfandel and even the occasional pinot noir.
Napa has near perfect grape growing conditions. Viticulturists can experiment with 33 different soil types in a classic Mediterranean climate with warm summer days, cool nights and long mellow autumns.
The Napa River meanders between the Vaca Mountains in the east, which shield Napa from the scorching heat of the Central Valley, and the Mayacamas Mountains in the west, which separate the valley from the cooler marine influences of the Pacific Ocean.
George Yount was the first to grow grapes in the 1830s and Charles Krug established the first commercial winery in 1861. There was a huge hiatus when many vines were pulled due to phylloxera insect infestation at the end of the 19th century and then Prohibition kicked in during the 1920s.
But after World War II a new breed of visionaries like Robert Mondavi, Georges de Latour and Joe Heitz laid the foundations of the thriving Napa Valley wine industry today.
Napa first appeared on the world wine map in 1976 when its wines dominated a blind tasting in Paris and soon afterwards became the first American Viticultural Area (AVA).
Today there are 16 sub AVAs, such as Oakville, St. Helena, Stags Leap and Rutherford, each with distinctive terroirs. It's all about quality over quantity as Napa produces just four per cent of California's grape harvest.
There are four main towns along the north south valley, whose Highway 29 is often clogged with traffic: Napa, the commercial centre, which is worth visiting for its many wine bars and the Oxbow Public Market; Yountville is the gourmet (and tourist) focus of the valley; St. Helena, a small working wine town with a slightly hipper feel; and Calistoga for its blend of vineyards with hot springs and farmland.
For a mellower wine touring experience take the quieter two-lane Silverado Trail that meanders alongside the eastern side of the valley.
Now you have the lay of the land, you need to plan your attack.
Where to base yourself
I suggest staying in Yountville in the physical and emotional heart of Napa. This easily walkable pretty village has a wide variety of luxury inns and a host of gourmet hotspots headed by Thomas Keller's justifiably world famous The French Laundry.
After a busy day of wine tasting you can refresh at your hotel, have a spa perhaps, then stroll down the street to sample some of the finest food in California.
How to decide where to taste
First off, make a list of wineries you would like to visit. In many cases, you'll have to make appointments for tasting, but don't avoid ones that require an appointment because generally they make the best wine.
You may have to pay tasting fees of up to $60 a person, which in many cases will not be applied to wine purchases. Before you have a heart attack, remember that Napa Valley wines are among the most sought after in the world and there is absolutely no shortage of demand.
When I mentioned that they don't operate like this in Australia, one Napa winemaker quipped, "We don't have a wine glut like I believe you do down under!"
Decide on what sort of winery experience you would like. Many of the famous Napa wineries like Mondavi, Opus One, Beringer and Beaulieu Vineyards are now run by huge corporations so they are, by definition, more commercial and more crowded.
If you are a serious wine lover, plan to visit a range of cutting-edge boutique properties where you might get the chance to meet the winemakers themselves. And if you are more of a regular punter, choose wineries that produce great wines, as well as offering something extra like terrific architecture, world-class art, sculpture gardens, food and wine pairings or walks through the vineyards.
Wineries that offer something more
PlumpJack Winery (plumpjackwinery.com), jointly owned by Getty oil heir, philanthropist and composer Gordon Getty and former San Francisco mayor Gavin Newsom, offers a quirky whimsical room with first-class and relatively affordable wines. Also check out their eco-minded CADE Winery on Howell Mountain.
Frog's Leap Winery (frogsleap.com) was the first solar-powered Napa winery with certified organically grown grapes. Take a tour to learn about their sustainable vineyards and enjoy a range of tastings in the Red Barn Ranch or in their organic gardens.
Cliff Lede Vineyards (cliffledevineyards.com) offers cabernet tastings in a classy California bungalow and you can also explore the modern art gallery and sculpture gardens. They also own the luxury Poetry Inn above the Stags Leap district facing the Mayacamas Mountains.
Ma(i)sonry (maisonry.com) is an all-inclusive experience in an historic stone building right in Yountville, so you can walk.
Taste the merlot-blend Blackbird wines and a rotating list of other boutique labels as well as checking out a beautifully curated collection of paintings, sustainable wooden furniture, antiques and ephemera. There's also a lovely garden where you can relax with wine in hand around an open fire pit.
The Quixote Winery (quixotewinery.com) looks a little like a cross between Hobbiton and Alice's Wonderland. Designed by iconoclastic Austrian architect Friedensreich Hundertwasser, it is all about organic shapes, bright colours and a whimsical spirit. Taste powerful petit syrahs and check out the art collection.
Hess Collection (hesscollection.com) offers a fabulous multifaceted experience where you can taste its terrific cabernet and chardonnay in the historic stone winery, enjoy food and wine pairing tutorials, and tour the remarkable free private art museum featuring works by Robert Motherwell, Frank Stella, Anselm Kiefer and Andy Goldsworthy.
Chappellet Vineyard (chappellet.com) has stunning views of Lake Hennessy from the top of Pritchard Hill. They also run tours including a walk through the vineyards with information about their sustainable initiatives.
Spring Mountain Vineyard (springmountainvineyard.com) is one of the prettiest vineyards in Napa with its historic Villa Miravalle, gorgeous gardens and greenhouses.
Schramsberg (schramsberg.com) is widely considered to make the best sparkling wine in the US. Visit this registered historic landmark at Diamond Mountain, south of Calistoga, where Jacob Schram first planted vines in 1862 and where Chinese labourers dug Napa's first underground cellars.
Today the Davies family offers tours, tastings of their sparkling wines and cabernet sauvignon, as well as spring and fall camps for hands-on, behind-the-scenes tutorials on wine making.
Domaine Chandon (chandon.com), within walking or cycling distance of Yountville, has a fascinating tour to explain champagne production as well as sparkling and still wine tasting. There is also a delightful sculpture-dotted terrace and their étoile restaurant has an excellent young chef.
Wine and food pairing
Cakebread Cellars (cakebread.com) offers wine and food pairing sessions where wines are matched with four seasonal dishes from their gardens.
Robert Sinskey Vineyards (robertsinskey.com) stands out with its pinot noir and rosé wines made from cooler parts of Napa as well as its food and wine pairings.
Small intimate wineries
Spottswoode Estate Vineyard and Winery (spottswoode.com), within walking distance of St. Helena, offers tastings of their excellent cabernet and chardonnay. The tour takes in the Victorian homestead of vineyard founder Mary Novak.
Turnbull Wines (turnbullwines.com) is one of Napa's hidden gems whose 2010 cabernet sauvignon was recently awarded 100 points by Robert Parker. The tasting room is surrounded by a beautiful garden and there is also a black and white photography gallery.
Tres Sabores (tressabores.com) is a tiny family-run organic winery where winemaker Julie Johnson runs low-key tours and tastings of her cabernet, zinfandel, sauvignon blanc and petit sirah.
Blankiet Estate (blankietestate.com) boasts an intimate locale to taste big California reds.
Where to eat
Yountville has more great restaurants per capita than just about anywhere in the country.
Thomas Keller has a veritable empire in Yountville (as well as New York and Las Vegas), yet each of his restaurants boast a distinctive appeal. His three-Michelin-starred The French Laundry (frenchlaundry.com) restaurant is not only Napa's finest restaurants but also one of the world's.
You'll need to book at least two months in advance to savour their daily changing nine-course chef's or vegetarian menus with produce grown right across the street at the expansive French Laundry gardens.
Just down the street is Keller's Bouchon Bistro (bouchonbistro.com), an homage to the classic French bistro, while next door the Bouchon Bakery's (bouchonbakery.com) brioche is a huge hit with the local biking set on weekends.
His most casual café, ad hoc (thomaskeller.com/adhoc), is very popular with local winemakers. Around the back, addendum (thomaskeller.com/adhoc) has boxed lunches of buttermilk fried chicken or barbecue on the menu.
Bistro Jeanty (bistrojeanty.com) is a bright-as-a-button classic French country bistro whose Champagne-born chef, Philippe Jeanty, came to Napa in 1977 to open Domaine Chandon's restaurant.
Richard Reddington's Redd (reddnapavalley.com) is a contemporary minimalist space where you can enjoy serious Mediterranean dishes in a casual atmosphere. Be sure to try the hamachi sashimi with sticky rice and ginger-lime sauce. The lively bar serves as many cocktails as glasses of wine, which might be a relief after all those cellar doors.
Famed American television chef Michael Chiarello offers fabulous regional Italian cuisine at Bottega (botteganapavalley.com) in the vine-covered V Marketplace, which is home to specialty shopping and art galleries.
St. Helena also has some wonderful foodie delights perfect for half-a-day of exploring on foot.
The Culinary Institute of America at Greystone (ciachef.edu/visiting-california) has a cornucopia of food and wine offerings. You can watch weekend cooking demonstrations, browse the excellent bookstore, take cooking and wine appreciation classes and enjoy delicious student-cooked meals at The Bakery Café, The Conservatory at Greystone 'crop-up' restaurant, which specialises in farm-to-table cooking, and the Wine Spectator Greystone Restaurant.
New York's famed Dean & Deluca provedore (deandeluca.com) has a marvellous St. Helena outpost featuring fabulous local produce and Californian wines alongside its gourmet foods from around the world. It is a terrific spot to pick up picnic supplies.
Press (pressnapavalley.com) is a breezy casual restaurant, perfect for an excellent steak or pork chop to go with all that Napa cabernet.
THE DETAILS:
Other stuff to do
• Enjoy a hot-air balloon ride to get the full perspective on the sheer beauty of the Napa Valley (nvaloft.com; napavalleyballoons.com).
• Take a guided or self-guided winery tour by bike with Napa Valley Bike Tours (napavalleybiketours.com).
How to get there
• United Airlines has daily non-stop flights between Sydney and San Francisco. Low season return fares start at $1545.
• Car rentals are available at the airport for the 70-minute trip to Napa Valley.
Where to stay
Bardessono is set in the middle of a vineyard right in Yountville.
The first Platinum LEED certified hotel in California (the US Green Building Council's highest rating for sustainable buildings), its 62 minimalist guest rooms have private patios and huge bathrooms. There's a rooftop lap pool, free wine tastings on Thursday afternoons and yoga classes on Saturday mornings, and an expansive restaurant kitchen garden.
6526 Yount Street, Yountville; bardessono.com
What to bring home
Wine, of course! You can only bring 2.25 litres of alcoholic beverages duty-free into Australia but you can easily arrange to have wine shipped.
LEAVE YOUR COMMENT