48 hours in the OC, California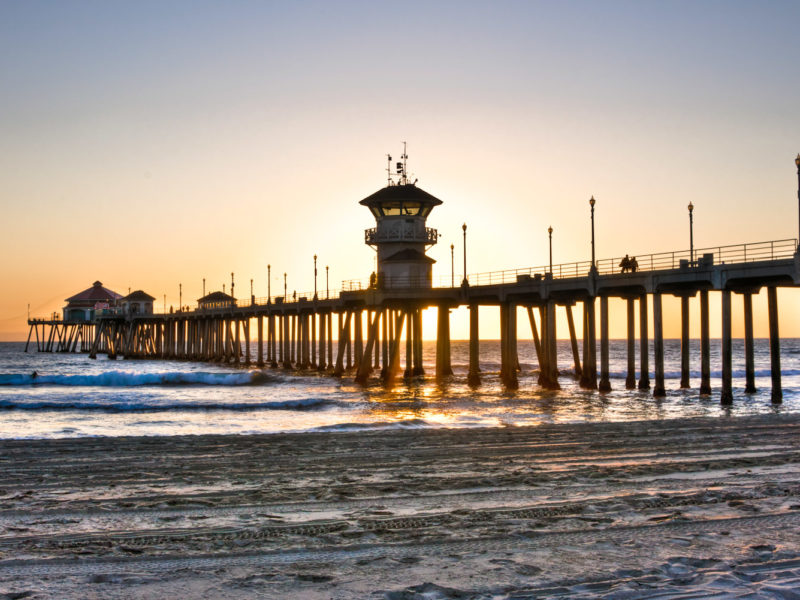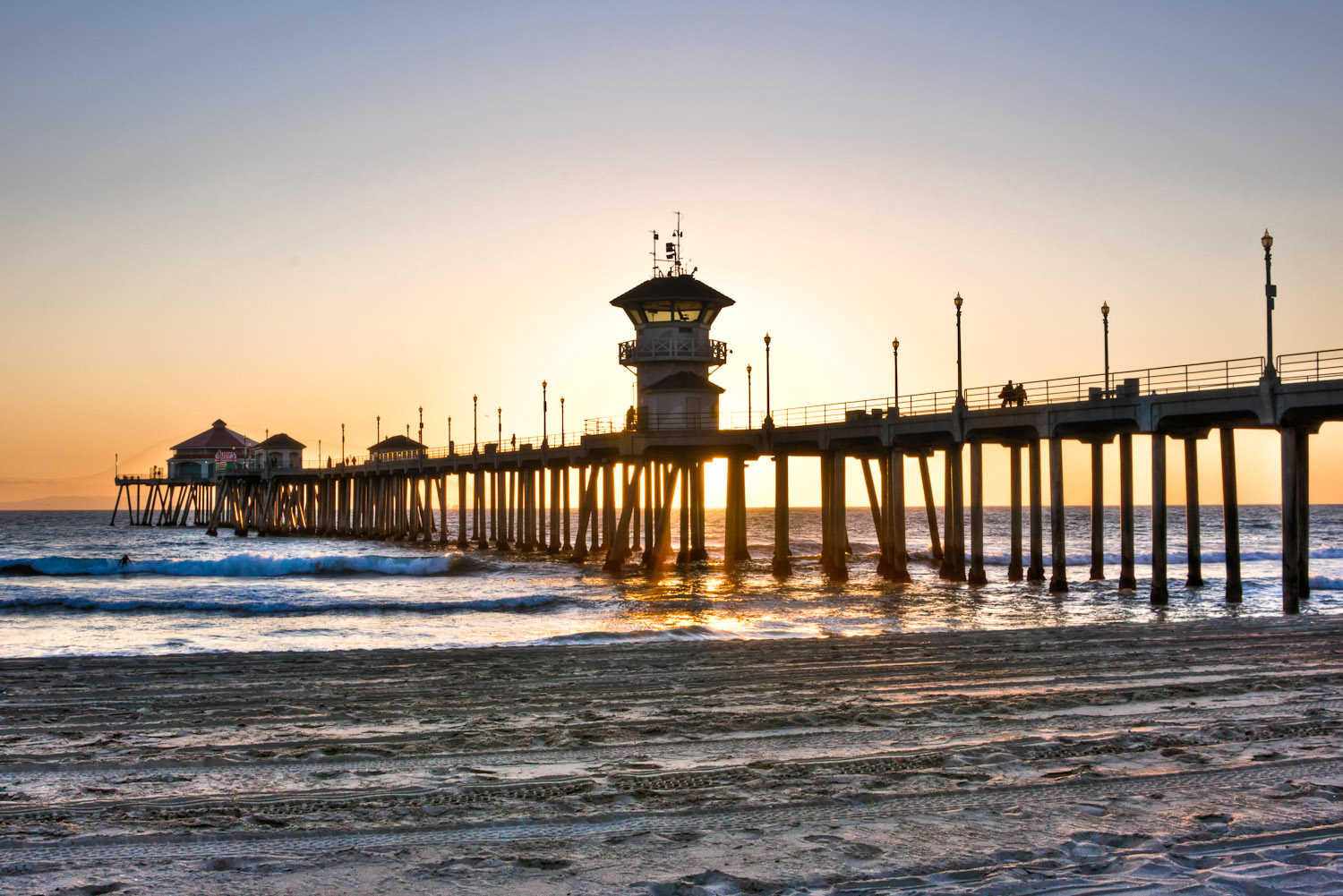 Make like a Hollywood A-lister and head to Orange County for your own weekender. Dilvin Yasa suggests the perfect itinerary.
DAY ONE
For many of America's wealthy, fabled Orange County, with its celebrity estates, coastal golf courses and superyachts, is considered 'home'.
But for the 42 million annual visitors pulled into the county by Disneyland – southern California's biggest drawcard – it's also the gateway to 64 kilometres of stunning Pacific beaches, wilderness trails, and yes, some of that Desperate Housewives of Orange County glam.
Want a piece of the action? It all starts 35 minutes south of Los Angeles.
7am
Arrive in Huntington Beach, AKA Surf City, and head straight to the town's iconic pier for a coffee.
Stretching 560 metres into the Pacific, it's the perfect spot to watch the locals play beach volleyball, cycle, surf or jog along the famed Ocean Strand.
8am
Get seated for a traditional (and generous) American breakfast at Ruby's Diner (rubys.com).
Located at the end of the pier, the diner not only has some of the most breathtaking views in town, it's also got menu options to please everyone (even the health conscious).
9:30am
Indulge in a bit of segs on the beach by hiring a Segway to take a tour of the town through GW Tours (hbsegwaytours.com).
The 90-minute Beachcomber Tour is popular with visitors, but you can also customise your own.
11am
Kelly Slater you may not be, but if there's anywhere you need to give surfing a try, it's at the home of the US Open of Surfing.
Fortunately, there are no less than 15 surf schools dotted along the beachfront for you to trial (Corky Carroll's Surf School – surfschool.net – is one of the most popular), but terra firma lovers can also tick the surf box by visiting the International Surfing Museum (surfingmuseum.org) instead.
1pm
There are some places you go for food, and others you go for the ambiance, and Wahoo's Fish Taco (wahoos.com) definitely falls into the former.
Yes it's dark and filled with colourful characters, but the burritos borrow flavours from every corner of the globe and practically sing in your mouth.
2pm
Drive 10 minutes down the road to Wholefoods Market (wholefoodsmarket.com) to load up on meals, snacks and vino for Huntington Beach's famed nightly bonfires on the beach.
But be warned; you will go in for two or three things and leave having spent $200.
3pm
Check into the sprawling, Mediterranean-inspired Hyatt Regency Huntington Beach Resort & Spa (huntingtonbeach.hyatt.com) to while away the afternoon.
The kids will go crazy for the resort's Slyders Water Playground, while the adults can take advantage of the resort's day spa, numerous scenic dining options, and our personal favourite: the spa grotto (a cluster of spas surrounded by lush greenery).
6pm
Settle into an armchair in front of the fire at Hyatt Regency's Red Chair Lounge and allow the bartender to treat you to one of the resort's signature cocktails as you listen to the live band.
Not so big on cocktails? Its local wine list is extensive; peruse it in front of the fireplace.
7:30pm
Spend the night toasting marshmallows under the stars at a bonfire on Huntington Beach.
Be sure to get in early to claim one of the 500-plus concrete fire rings (you can claim one by throwing your gear over it earlier in the day) and bring food, wine and your all-important inner Rock God (many feel this is the perfect time to sing/strum/harmonica-ise).
DAY TWO
7:30am
Grab a coffee-to-go and drive 20 minutes down the North Coast Highway to Crystal Cove State Park, a natural wonderland of rugged coastlines interspersed with scenic hiking trails.
Make your first stop the ramshackle Beachcomber Café (thebeachcombercafe.com) where you can indulge in a mouth-watering breakfast of coconut-macadamia pancakes, before taking a tour of the historic beach cottages (one might look ultra-familiar to you – '80s classic Beaches was filmed here).
A short hike, horseback ride or a leisurely dip in one of the many tidal pools will complete your morning.
10:30am
Ten minutes back up the coast at glamorous Newport Beach lies Fashion Island, an outdoor shopping mecca featuring more than 125 boutiques, department stores and designer outposts.
Sure, the children will love the impressive water fountains and park areas, but let's not kid ourselves that it's not all about Neiman Marcus, Valentino and Cartier et al.
12:30pm
Head to picturesque Balboa Island down the road and acquaint yourself with the charming cafés and luxe boutiques that line Marine Avenue.
Stop in for a Balboa Bar (vanilla ice-cream dipped in chocolate and a choice of toppings) at Dad's Donuts (and possibly a bite to eat at one of the many restaurants that line the street) and then explore the boardwalk that loops around the larger and smaller island – the views of the harbour and channel are sensational.
3pm
Take the Balboa Island Ferry across to Balboa Peninsula to check out the action at Fun Zone, an old-school amusement park that is home to a small ferris wheel and an assortment of other rides and arcade games.
4pm
Newport Beach is home to some of the most impressive real estate in the country and the best way to see them is by taking to the water.
You can hire your own electric duffy boat (duffyofnewportbeach.com) from $115 an hour to explore at your leisure, but a popular choice is to take the hourly Celebrity Homes and Yachts tour by The Fun Zone Boat Company (funzoneboats.com).
For $18, you'll get the views, the banter, and the all-important Hollywood gossip.
5pm
Check into your one-of-a-kind beach cottage back at Crystal Cove's Beach Cottages (www.crystalcovealliance.org).
Starting from just $209 a night, each cottage has been painstakingly restored to its 1935 to 1955 condition yet with mod cons, as well as that all-important ocean view.
6pm
Head over to Laguna Beach's Montage Lobby Lounge (montagehotels.com) and park yourself at a table on the terrace overlooking both the pool and the Pacific for dinner and a pre- or post-meal cocktail.
You may not own the house or the superyacht, but for just a couple of hours, you too can feel like a celebrity.
Go on tour
Want a professional to customise a trip for you?
Carolyn Clark from Newport at Your Feet (newportatyourfeet.com) conducts tours of the area and can guide you through a day trip based on your interests.
LEAVE YOUR COMMENT