6 unforgettable cities to visit in America's Deep South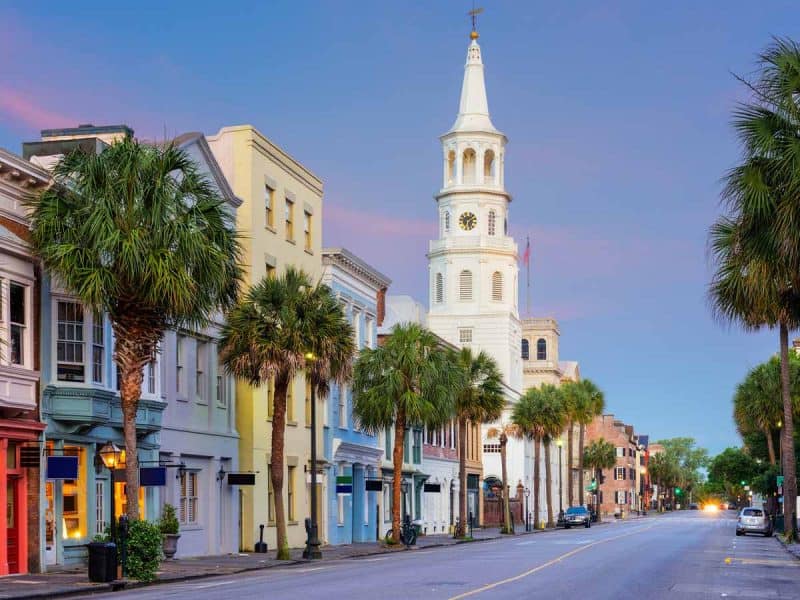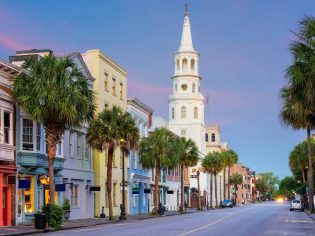 Here, six cities that sum up the Deep South experience. From honky-tonk bars to go-cups, fried chicken to musical legends, the Deep South is a region rich in culture, cuisine and creatives, with a tumultuous history entwined in racial injustice and the Civil Rights Movement.
1. New Orleans, Louisiana
The city of New Orleans is an assault on the senses. Nicknamed The Big Easy for its easy-going and joyful way of life, the city is known for its music, parties, exotic Creole culture and flavourful cuisine. Its historic 18th-century French Quarter is a clash of old and new: a scene of party-people clasping 'go-cups' of cocktails, horse-drawn carriages, street bands and ornate French Colonial architecture. The city is the birthplace of jazz and its music halls reverberate with soulful sounds every night, with Rue Bourbon (Bourbon St) taking centre stage. Plan your visit around its busy calendar of events, most notably the annual spring Mardi Gras, a centuries-old festival that paints the city green, yellow and purple as colourful characters parade through the streets on flamboyant floats.
Must-do
An absolute must-visit is atmospheric Preservation Hall, which has hosted nightly jazz concerts since 1961.
Stay
The Ace Hotel is a welcome and sophisticated haven from the carousing in the French Quarter, a short stroll from here.
2. Memphis, Tennessee
Set on the banks of the Mississippi, this lively city has music at its core. Memphis is known as the birthplace of the blues and plays a leading part in the story of rock 'n' roll. It is home to Graceland, the famous home of Elvis, and Sun Studio, where the King himself, as well as the likes of Johnny Cash and Roy Orbison recorded some of their greatest hits. Music-lovers should wander down the historic neon-lit Beale Street, which is home to three music museums, and also pay a visit to Stax Museum of American Soul Music. While you're on Beale Street, be sure to feast on classic American barbecue, a staple in these parts.
Must-do
The powerful National Civil Rights Museum displays more than 250 artefacts, films, oral histories, galleries and interactive media, dating from 17th-century slavery to the late 20th century. The museum is built around the former Lorraine Motel, where Dr. Martin Luther King Jnr was assassinated in 1968.
Stay
Central Station Memphis by Hilton is housed in a charming 100-year-old building that was formerly the city's main railway. The hotel boasts a 500-strong collection of vinyl records available for guests to enjoy in its listening bar, a nod to the city's musical roots.
3. Montgomery and Selma, Alabama
These two cities have a shared history as important landmarks for the Civil Rights Movement. The capital of Alabama, Montgomery is the birthplace of Dr Martin Luther King, home to The Dexter Avenue King Memorial Baptist Church, of which he was a pastor and where he rose as the leader of the movement. It's also where Rosa Parks refused to give up her bus seat for a white man in 1955, triggering the 13-month Bus Boycott protests; The Freedom Rides Museum tells this story and more. Ten years later, the city of Selma marked the starting point for the Selma to Montgomery March in 1965 when hundreds of activists marched 87 kilometres along the highway to Montgomery to campaign for equal voting rights.
Must-do
The city is home to The Legacy Museum, which traces the harrowing history of enslavement and racial injustice, and The National Memorial for Peace and Justice, the first memorial dedicated to enslaved black people.
Stay
Located downtown, The Renaissance Montgomery Hotel & Spa has spacious rooms, a day spa and rooftop pool.
4. Charleston, South Carolina
Oozing southern charm, well-preserved historic architecture and pretty-as-a-picture scenery, Charleston is one of America's oldest cities. Founded in the 17th century, the harbour city boasts cobblestoned streets lined with moss-covered oak trees where you can take a horse-drawn carriage ride, pastel-coloured houses that line the waterfront, nicknamed Rainbow Row, lush public gardens and sprawling plantations, antebellum mansions, white-sand beaches and championship golf courses.
Must-do
Be sure to visit at least one of the gardens or plantations in Charleston, such as the 69-hectare Cypress Gardens or historic Boone Hall Plantation. You may recognise these idyllic locations, as well as the Art Deco American Theater, from the film The Notebook, which was mostly filmed in the city.
Stay
Located in the heart of the Old Village, Post House is a cosy 19th-century inn and tavern that has been beautifully restored.
5. Nashville, Tennessee
Scores of cities in the Deep South have deep musical roots, but Nashville claims its fame as the Music City. Visitors can take their pick from myriad musical experiences such as the Country Music Hall of Fame, The Johnny Cash Museum, a tour of Studio B where the likes of Elvis Presley and Roy Orbison recorded hits, or a visit to one of Nashville's famous honky-tonks (a bar where you can see free live country music). It's not just your ears gaining all the pleasure, though: creativity runs through the streets with Nashville's thriving art scene, which can be appreciated on an Art Crawl, a collaboration of more than 50 galleries throughout the city. While your tastebuds will enjoy the hot fried chicken and bourbon and whiskey.
Must-do
Be sure to check out a show at legendary Grand Ole Opry, which broadcasts live across the nation and credits itself as the show that made country music famous. Before moving to its new location in 1974, the show was held at the 130-year-old Ryman Auditorium, which still has nightly live performances.
Stay
Housed in a 115-year-old church, The Russell is a boutique hotel in East Nashville, with a bright and cheery aesthetic and a warm-hearted program that gives a percentage of each stay to charities that help the local homeless.
6. Savannah, Georgia
A small city with a big heart, Savannah is a picturesque 18th-century coastal city with the Savannah River to its north. Its historic centre has 22 park squares, that are awash in green oak trees blanketed in Spanish moss (its most well-known is Chippewa Square, where Forrest Gump waited for the bus); its hand-laid cobblestoned streets are home to a number of well-preserved historic mansions; and the 300-year-old River Street, lined with old cotton warehouses, is now a bustling waterfront precinct with dining and shopping.
Must-do
If you have nerves of steel, you should take a ghost tour around what is known as America's most haunted city.
Stay
Housed in a converted warehouse, The Alida Hotel is a warm and comfortable industrial-style stay on River Street.
Want more travel inspiration? Here are America's most underrated cities to add to your must-visit list.