Soar above the craggy peaks of Canada's Tombstone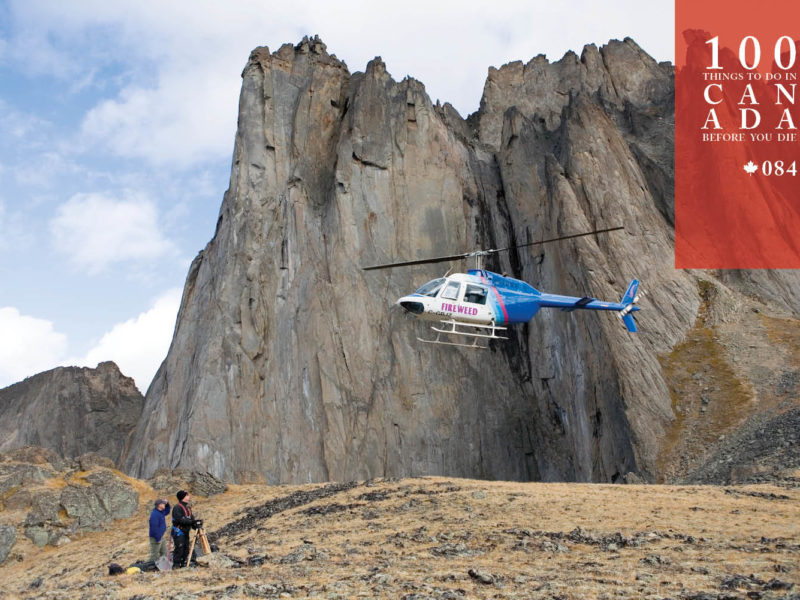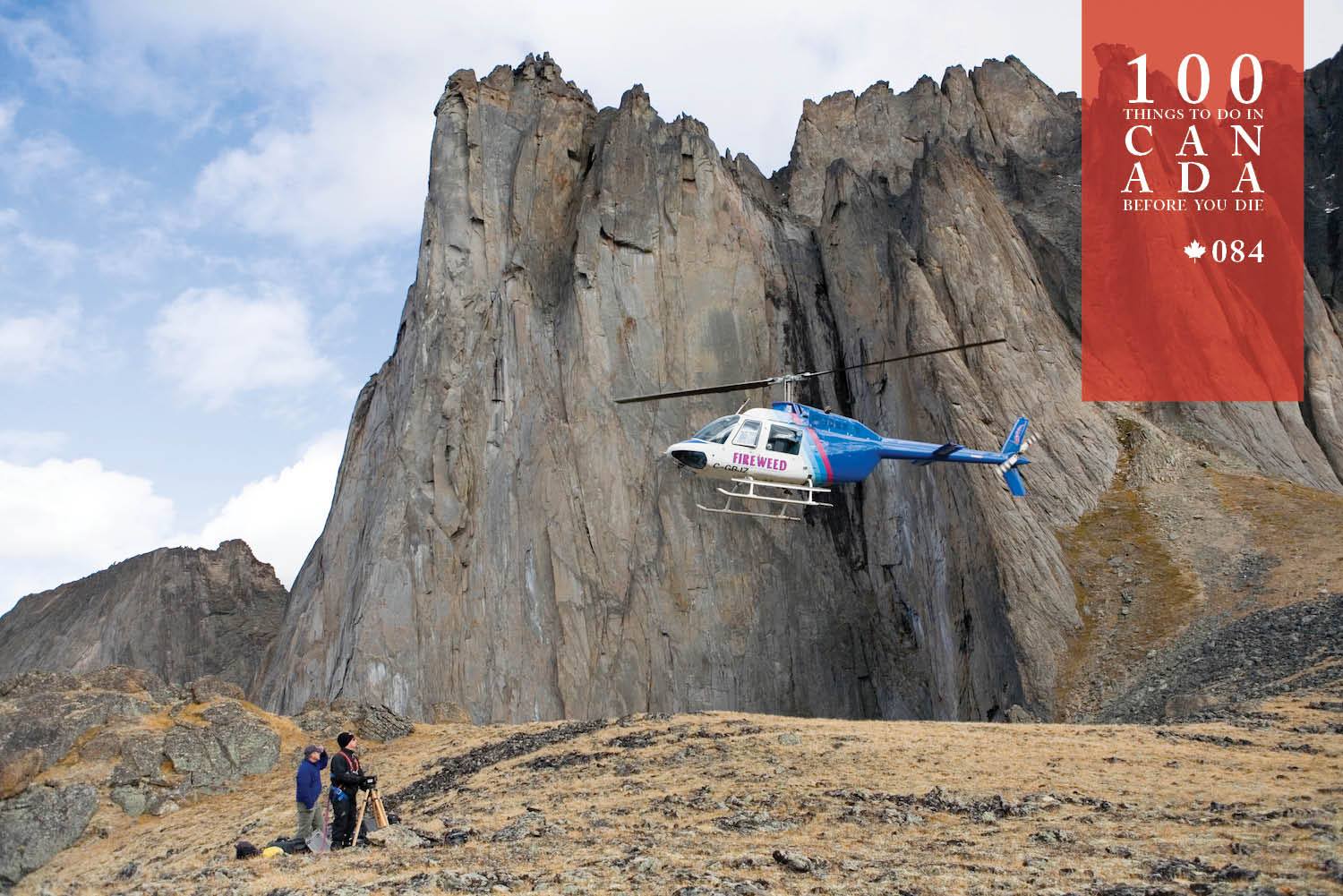 Soar above a stunning Canadian scene that time forgot.
The remote Tombstone Territorial Park, in the often frigid but always beautiful Yukon, is a fascinating, prehistoric mosaic of black granite pinnacles, crystalline lakes, and tundras with hues of green, yellow, blue and white.
While some choose to trek the vast park, we suggest you rest your legs and fly over and around Tombstone in a helicopter, giving you access to areas of the park unavailable to those on foot – and also the opportunity to appreciate the vastness and myriad colours and moods of the area.
The park is teeming with life and (depending on the time of year) a trip to Tombstone will have you face to face with moose, elk, wolves and two types of bears, which is a fairly compelling argument for having a helicopter on hand.
For a closer look at your surrounds, your expert pilot can land in select spots so you can explore this magnificent corner of the Yukon on foot, before hopping back on board for a more jaw-dropping perspective.
GET GOING:
There are several helicopter outfits servicing the region, but Fireweed Helicopters (fireweedhelicopters.ca) and Trans North Helicopters (tntaheli.com) are in Dawson City, just a short hop south-west of Tombstone.
LOCATION:
Just north-east of Dawson City, Tombstone Territorial Park is in the south-western corner of Canada's western-most province, Yukon, and is less than 100 kilometres east of the Alaskan border.
"The Yukon is far too big to see it all in one visit – so a heli ride at least gives you a chance to understand its vastness and grandeur." – Craig Tansley
LEAVE YOUR COMMENT