Watch amazing husky sledding at the mighty Yukon Quest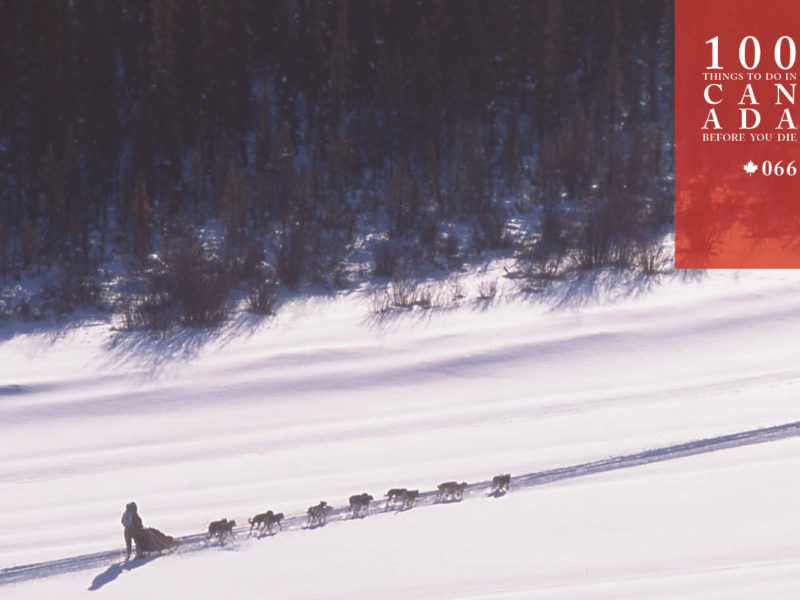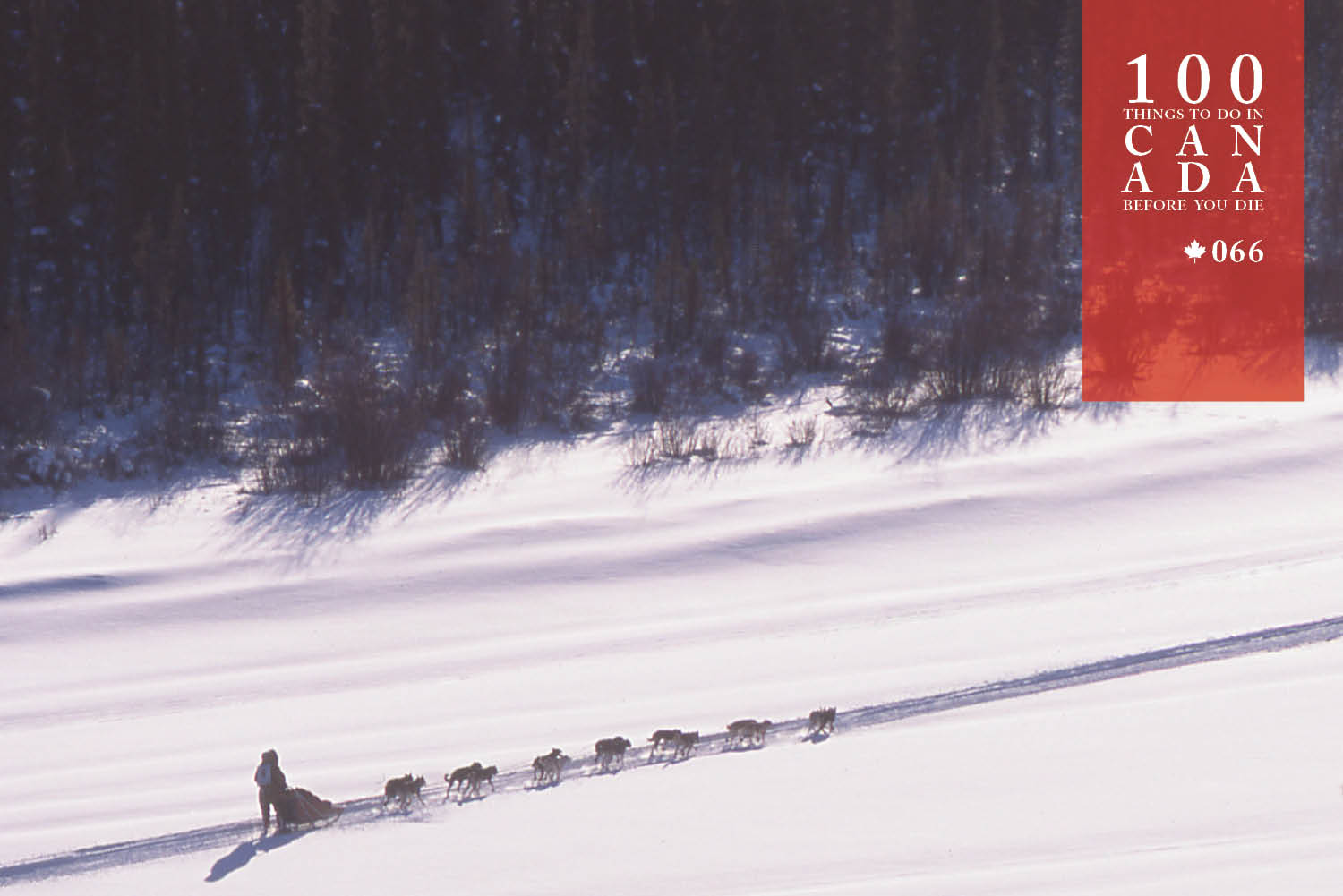 Enjoy the dog days of the Yukon Quest, watching some amazing husky sledding.
Witness one of Canada's most epic winter sports at the Yukon 1000 Mile (1609 kilometres) International Sled Dog Race – known the world over as the mighty Yukon Quest.
This incredible spectacle, that could be argued is the toughest race of any kind in the world (what other race pits you against harsh winter conditions AND predatory wild animals?), takes place in February every year and spans more than 10 to 16 days – until the final dog crosses the finish line.
Your days will start as the Alaskan sun rises over the top of the world and the Yukon Quest Trail comes to life with icy breath, excited barks and the determined faces of up to 50 teams made up of one human musher and 14 of the fittest, most resilient dogs you're ever likely to encounter.
You don't need a dog sled team to join in the fun, though.
Every year the event gathers massive crowds cheering on the teams while taking in the jaw-dropping scenery.
Far from your traditional vacation, you'll return from the Yukon Quest with a lifetime of memories.
GET GOING:
All the excitement of the Yukon Quest (yukonquest.com) kicks off in February each year. For details, visit here.
LOCATION:
The roughly 1000-mile Yukon Quest route varies slightly from year to year, but in odd-numbered years it begins in Whitehorse, Yukon, and finishes in Fairbanks, Alaska; in even-numbered years it reverses direction.
"The excitement of the mushing teams – and the impatience of the dogs to get moving – is palpable. A signature Canadian experience." – John Lee
LEAVE YOUR COMMENT