Discovering Newfoundland at a glacial pace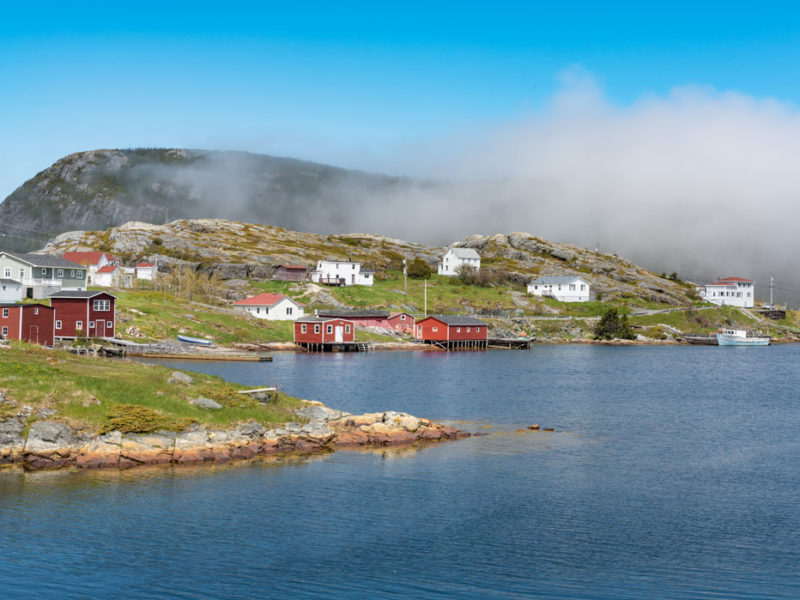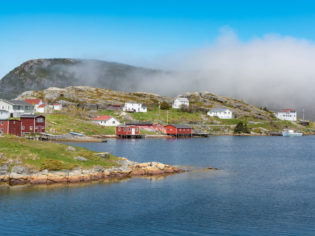 One of our longtime IT readers heads over to Canada to explore Newfoundland at a snail's pace… just how it should be done.
Wandering along the darkening streets of St John's, Newfoundland, my wife Beth and I, with years of city travel under our belts, instinctively grew cautious. Was it safe to be walking this unfamiliar, dimly-lit maritime city after dark?
A quick-stepping local woman approaching from the opposite direction seemed to confirm our misgivings. "I wouldn't go down that way if I were you," she warned in the musical, Irish-tinged lilt of the region. "It's scary!"
Visions of urban blight flashed through our minds until she deadpanned, "There's a spooky old cemetery down there!" We stared at her for a moment until she let go a light-hearted laugh and continued on her way.
Ghosts of the departed are about the only concern in this disarmingly friendly province. Time and time again during our brief stay, strangers went well out of their way to assist us or to direct us to a local point of interest. One gregarious woman even invited us into her home for tea after a short conversation.
Well off the tired tourist circuit with no towering cruise ships to stain its abundant pretty harbours, Newfoundland was a clean slate for which we had no preconceived expectations.
St John's is as close as you can get to Britain in North America, both physically and culturally. Little more than 3000 kilometres from the Irish coast, St John's is the capital and largest city of Newfoundland and Labrador, which was a self-governing British dominion before becoming Canada's newest province in 1949.
The oldest street in North America?
Downtown, lively George Street brims with pubs and live music that plays well into the night, while Water Street, arguably the oldest street in North America, offers an impressive collection of restaurants, souvenir, boutique and high-end shops.
Overlooking St John's harbour is Signal Hill, where in 1901 the first transatlantic wireless transmission was received. Signal Hill is a great place from which to survey this colourful city while breathing in a healthy helping of salty Atlantic air.
Newfoundland's coast is rugged and rocky, dotted with picturesque fishing villages. Brightly painted houses overlook scores of bobbing sailboats, their masts gently swaying in the ever-present breeze. The crisp, clean air carries just enough fog to blur the hard edges of reality and impart a touch of mystery. In spring, the occasional iceberg breaks loose from a glacier up north and glides into view.
We followed the meandering road in our rental car, past charming settlements with such melodious appellations as Heart's Delight and Come By Chance. I glimpsed a spot of such riveting beauty that I just had to pull over. We got out of the car and walked down a gentle grassy slope until a sweeping panorama came into view – a succession of dramatic rocky cliffs spilling into the sea.
"This is it!" I exclaimed, "I've finally found it. The most beautiful place on earth!" We dug some cheese and crackers out of our backpacks, along with small jars of the local goodies, partridgeberry and bakeapple (another berry) jam, and enjoyed an impromptu picnic.
Cod tongues or buttery lobster?
A bit reluctantly, we bade adieu to our lovely spot and continued our journey up the coast to the tidy town of Trinity – a very pedestrian-friendly place that has made a name for itself as a burgeoning gastronomic centre. Although its menus offer a variety of tempting fare, cod and lobster are the specialties of every house. Feeling adventurous, we opted for a starter of fried cod tongues, a traditional dish, but far preferred the buttery lobster.
The best place in the area to get these incredible local dishes is at the Dock Marina Restaurant and Gallery. You can't pass up an opportunity to order the Fresh Cod and Fresh Atlantic steamed Lobster with garlic butter. With informal dining and extremely friendly service, this place is a town favourite.
An hour-long ferry ride south from the town of Fortune lies the French territory of St Pierre and Miquelon, the last remnant of the once-vast French holdings in North America. Halfway through the crossing, the Canadian maple leaf is lowered from the ship's flagpole and the tricolour banner of France is hoisted, indicating that we've entered French waters. We spent a day exploring this island outpost, feasting on baguettes, red wine and cheese.
Back in Canada again for our last full day, we drove back to St John's at a snail's pace, trying to savour the remaining moments of our waning weekend. As we approached the outskirts of the city, the sun had already set and thick fog was starting to roll in from the coast, lighting the harbour lights in an eerie glow.
"I wouldn't go that way," said Beth, "It looks scary!"
LEAVE YOUR COMMENT