Prince Edward Island: Beyond Anne of Green Gables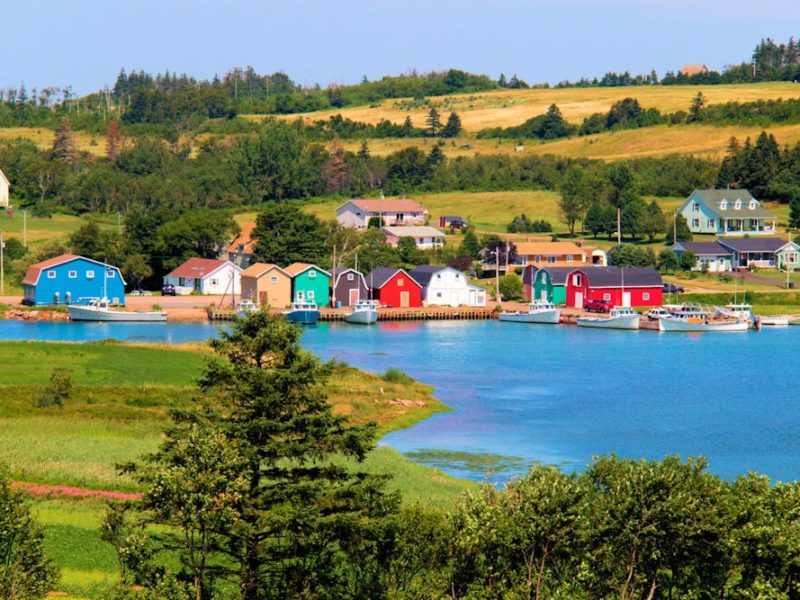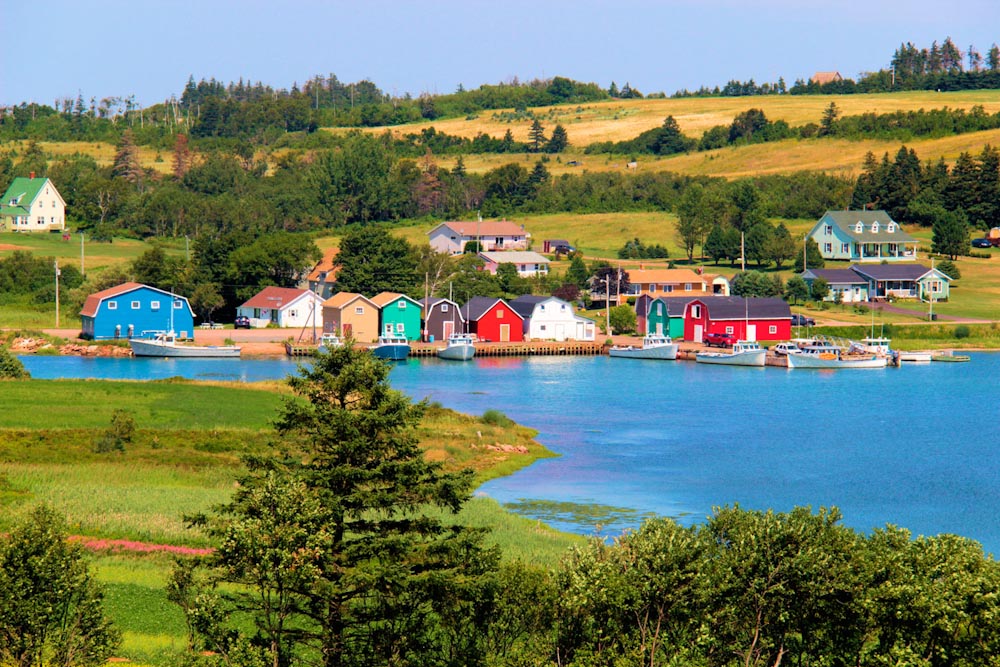 While it's childhood novel Anne of Green Gables that draws most Australians to Prince Edward Island, there are many more reasons to visit this eastern Canadian province.
Think of Prince Edward Island – if you have heard of it at all – and one thing is likely to come to mind.
The island is best known for being the setting for the bestselling novel Anne of Green Gables and its many sequels.
On the eastern side of Canada, it's not exactly an easy place for Australians to get to, and those who do venture there are usually hardcore fans who want to tick off their bucket list the house that inspired author Lucy Maud Montgomery's books.
Once they arrive, however, they discover there is far more to PEI, as it is affectionately called, than the tale of a feisty red-haired orphan.
The best way to explore is to hire a car and spend a few days pottering around the island, admiring the wildflowers and cute shingled cottages and barns which dot the countryside, and staying in converted lighthouses and cosy B&Bs.
If possible, time your visit around one of the many festivals which take place throughout summer, when the island really comes alive – look out for the jazz and blues festival, Fall Flavours festival or the annual Summerside Lobster Festival.
Even outside festival time, seafood-lovers will find plenty to entice them year-round, with lobster, oysters, crabs, clams and mussels present on every restaurant menu.
Eating seafood in a restaurant is one thing, tasting it fresh out of the water is quite another, and Prince Edward Island also makes sure tourists get as experiential as possible when it comes to their fruits of the sea.
Whether it's a clam dig, hoisting crab nets onto a boat, shucking oysters straight out of the river or devouring fish you'd caught just minutes before throwing it on the barbecue, there are lots of ways tourists can get their hands dirty and meet local characters.
"Visitors want real experiences with real people," John Martin, from PEI Coastal Adventures, says. "What truly makes an experience special is the person you meet.
There is only one oyster fisher by the name of Leslie Hardy, who has eight grandchildren and dozens of grandchildren most of whom work and live in and around the oyster fishery.
There is only one chief Jack Sark, who led a whole first nation Aboriginal community and who happens to also be a large blueberry grower and is willing to tell his story of the blueberry in his community and business.
"Being a small Island of 150,000 people while at the same time being one of Canada's 10 provinces – all of which are so much larger in geography and population – makes this Island a special spot."
While Australia is famous for its Big things, including The Big Banana and The Big Pineapple, Prince Edward Island is home to The Big Potato.
The giant spud sits outside the Canadian Potato Museum in the suitably Irish-sounding town of O'Leary, which also offers tours to nearby potato farms.
Prince Edward Island's rich, red soil has led it to become the biggest potato-producing province in Canada, providing around a quarter of the country's needs.
You can hop aboard a tractor beside fifth-generation potato farmers and see how they are harvested first-hand.
Island produce is another big focus for foodies. Terre Rouge Bistro Marche, in Charlottetown's main street Queen St, is constantly updating its menu with the seasons.
Depending when you visit, it could include blue fin tuna carpaccio, macaroni with goat cheese, or pan-seared halibut with farm vegetables.
Just down the road, Sims Corner Steakhouse and Oyster Bar serves island beef aged in-house for 45 days. Steaks are cooked with a range of crusts, including blue cheese.
History buffs are also drawn to Prince Edward Island; after all, Charlottetown is considered the birthplace of Canada.
In 1864, a group of elected officials met there to discuss uniting three maritime jurisdictions, which sowed the seed of a larger union that eventually created a country.
As well as the two popular musicals that play in Charlottetown during summer based on (who else?) Anne of Green Gables, Evangeline tells the epic story of two Acadian lovers who were torn apart on their wedding day during the expulsion of the French Acadians by the British in 1755, and spend the rest of their lives trying to find each other again. Make sure you take tissues.
Prince Edward Island Travel Details
Getting there
Air Canada flies to Charlottetown via Vancouver and Toronto, Montreal, Halifax or Ottawa.
Staying there
Prince Edward Island has a range of accommodation options, including hotels, bed and breakfasts, inns, cottages and even a lighthouse.
Touring there
PEI Coastal Tours and Experiences helps you experience life as an islander firsthand, offering the chance to meet farmers, musicians and quilters.
Tranquility Cove Adventures in Georgetown offers a range of experiential tours, including deep-sea fishing, clam digs and starfish-hunting.
For more information on Prince Edward Island, visit Tourism PEI.
While you're on Prince Edward Island, hop on over to Discover the magic of Magdalen.