Go overboard for oysters on Canada's Prince Edward Island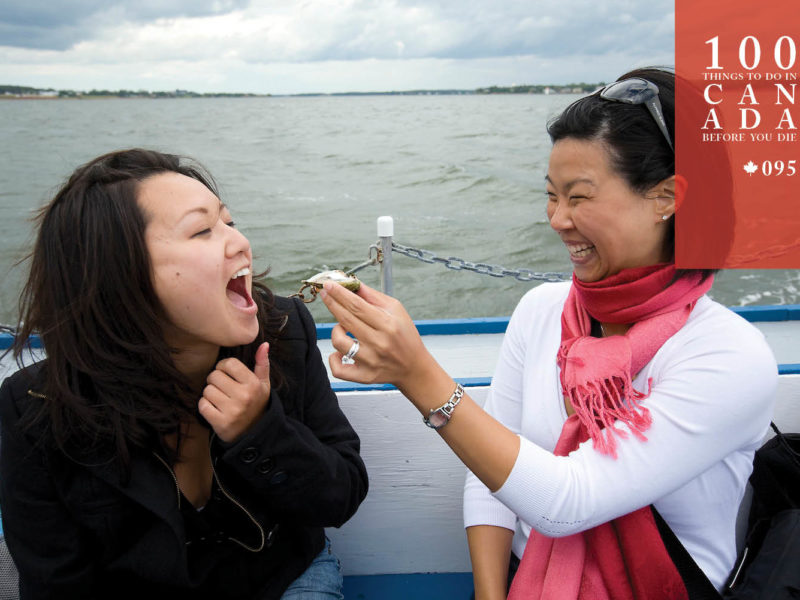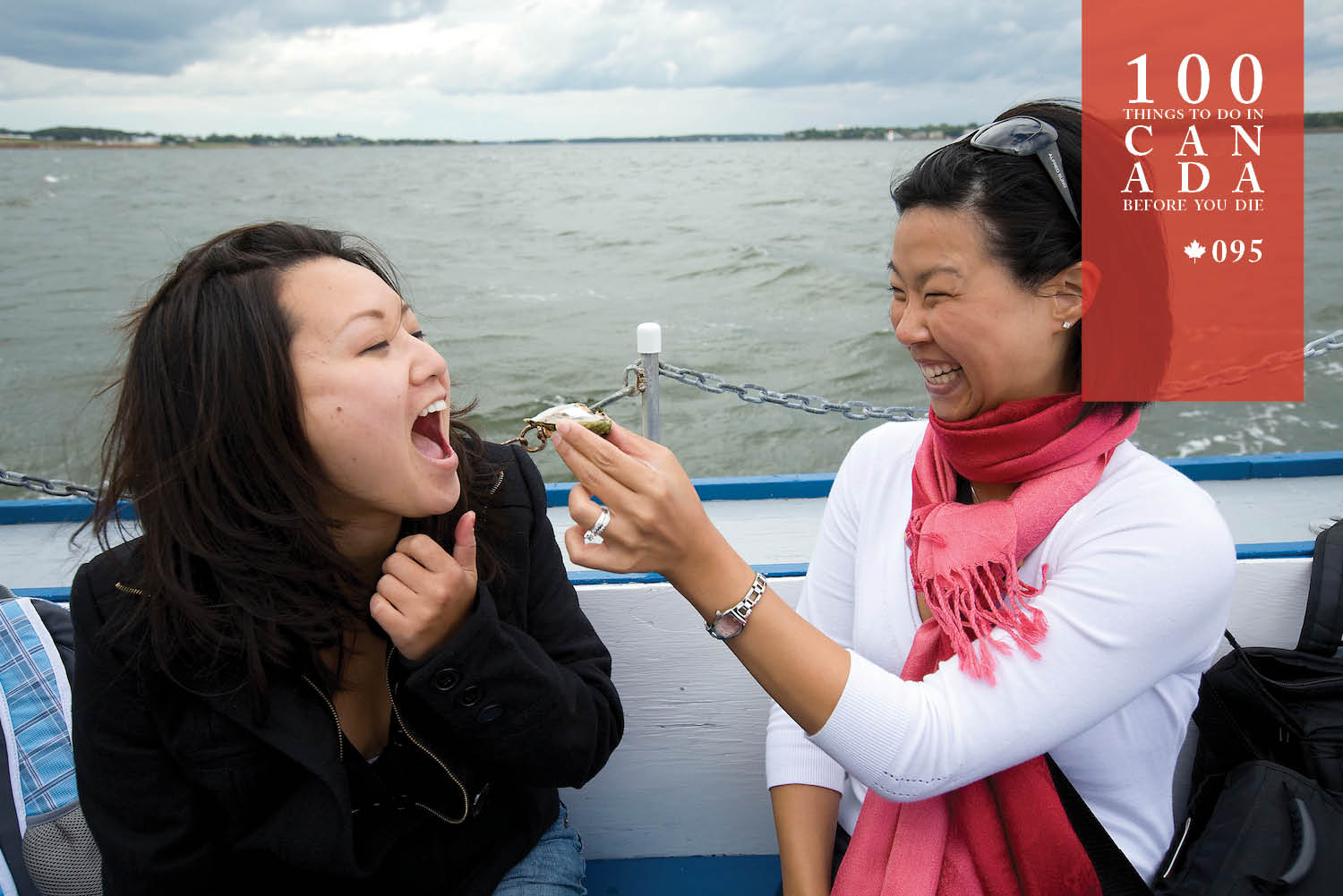 Taste the delicate nature of the sea itself on Prince Edward Island.
To savour a perfect raw oyster is to experience nature's freshest delicacy.
No mere product of culinary preparation, the oyster is seasoned by its own habitat – its terroir – filtered through its body.
When you slide the flesh and liquor into your mouth, that's the very water it grew up in.
If you've enjoyed fresh oysters in North America, chances are you've tasted the seas around Prince Edward Island too – more than 55 per cent are harvested there.
But nothing is fresher than riding out in a shallow fishing dory, dipping your long-handled tongs into the brine and raking a mature Malpeque oyster from the thousands growing on the ocean floor, shucking and eating it right there in the boat.
These crisp, briny, subtly sweet oysters are rated as some of the tastiest alive, thanks to their life in the idyllic Malpeque Bay waters.
And now you too are part of that environment.
Ponder that as you relax at The Landing pub imbibing another kind of liquor – their microbrewed beer, washed down, perhaps, with a few more fresh oysters.
GET GOING:
Rake and shuck your own oysters (peicoastal.ca) on Insight Vacations' Landscapes of the Canadian Maritimes tour.
LOCATION:
There are direct flights to PEI's Charlottetown Airport from Halifax, Montréal, Ottawa and Toronto. Alternatively, catch a 75-minute ferry from Nova Scotia, or drive across the Confederation Bridge from New Brunswick.
"If you're an oyster lover, there is no better experience to be found." – Birgit-Cathrin Duval
LEAVE YOUR COMMENT