Go in search of the elusive Canadian Spirit Bear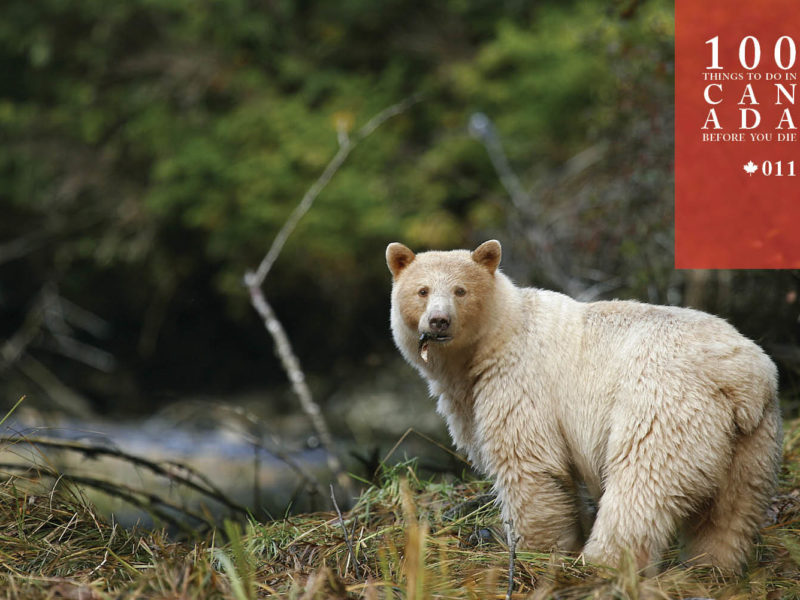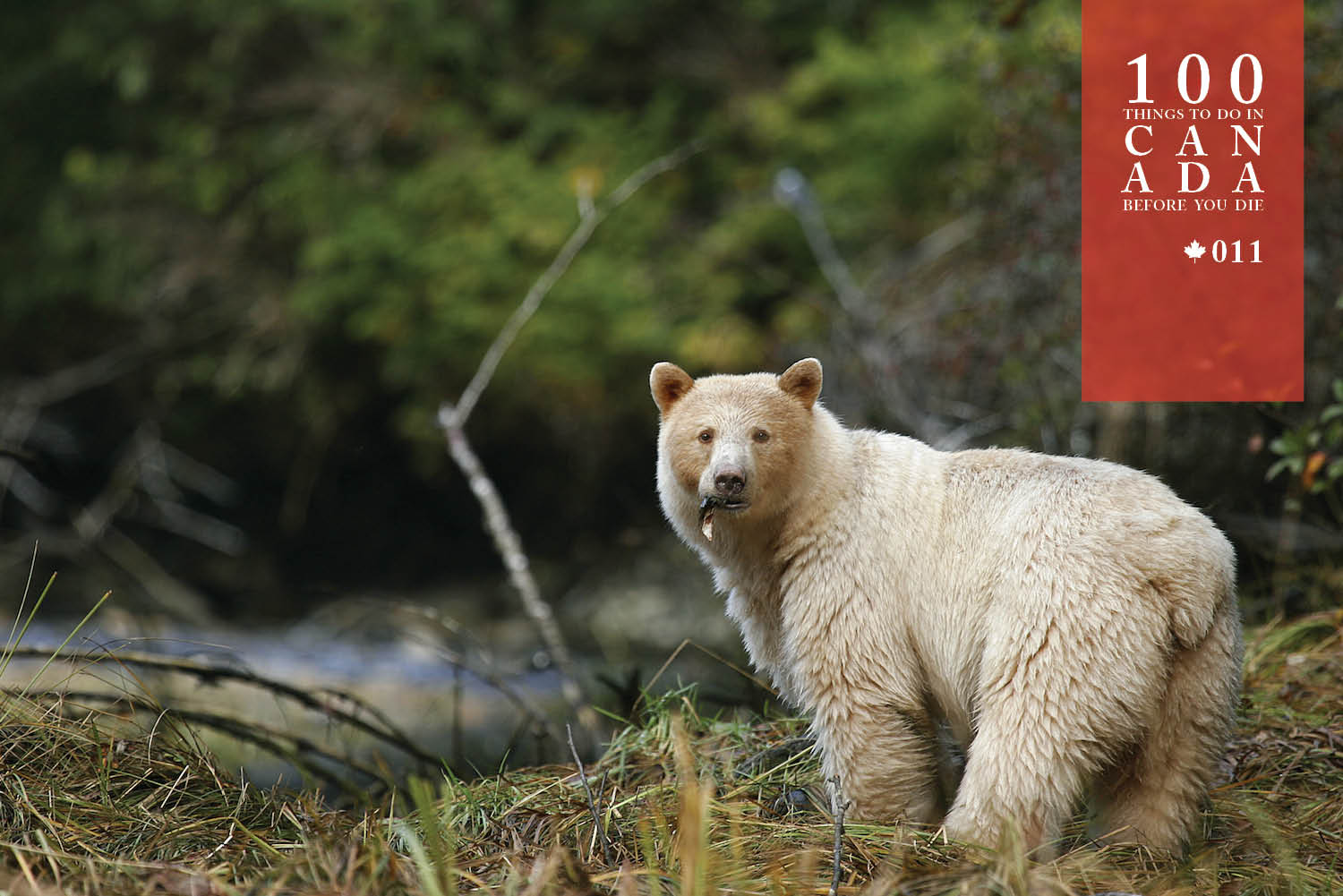 Journey into the soul of the Canadian wilderness and meet the Spirit Bear.
Holding a treasured place in the culture of the Kitasoo/Xai'xais First Nation for countless centuries, the moskgm'ol (Spirit Bear) is a living representation of an age when the world was engulfed in ice.
It's thought that about one in 10 black bears is born with white fur, and their relatively high concentration on the islands off BC's north-central coast makes Spirit Bear Lodge a prime place for spotting one of these remarkable creatures.
With only about 400 Spirit Bears inhabiting the coastal region of BC's vast Great Bear Rainforest, there are no guarantees of a sighting. But being guided every step of the way by a local First Nation person will improve your chances.
Setting out by boat each day to navigate the narrow waterways of this pristine wilderness, it's not uncommon to see dolphins, humpback whales, orcas, wolves, Sitka black-tailed deer and more. Coming face-to-face with the moskgm'ol is an experience not to be missed.
Get going:
Spirit Bear Lodge (spiritbear.com) recommends August, September or October for the best chance of seeing a Spirit Bear. Travel there with Adventure World (adventureworld.com.au).
Location:
The Lodge is in Klemtu on remote Swindle Island off the west coast of BC. Tours depart daily between June and October from Vancouver International Airport.
"An authentic First Nations experience, made more amazing when you spot your first Spirit Bear."–Birgit-Cathrin Duval