Watch an ocean become a highway in Canada, then drive it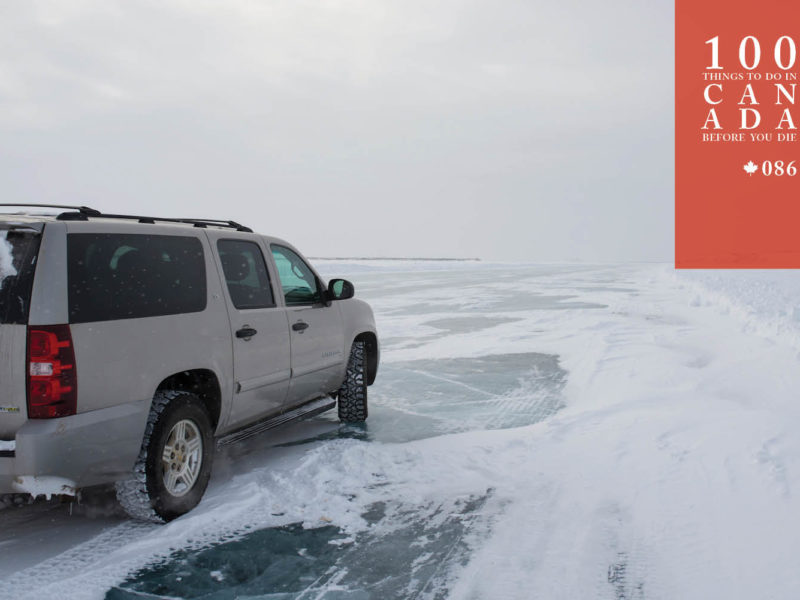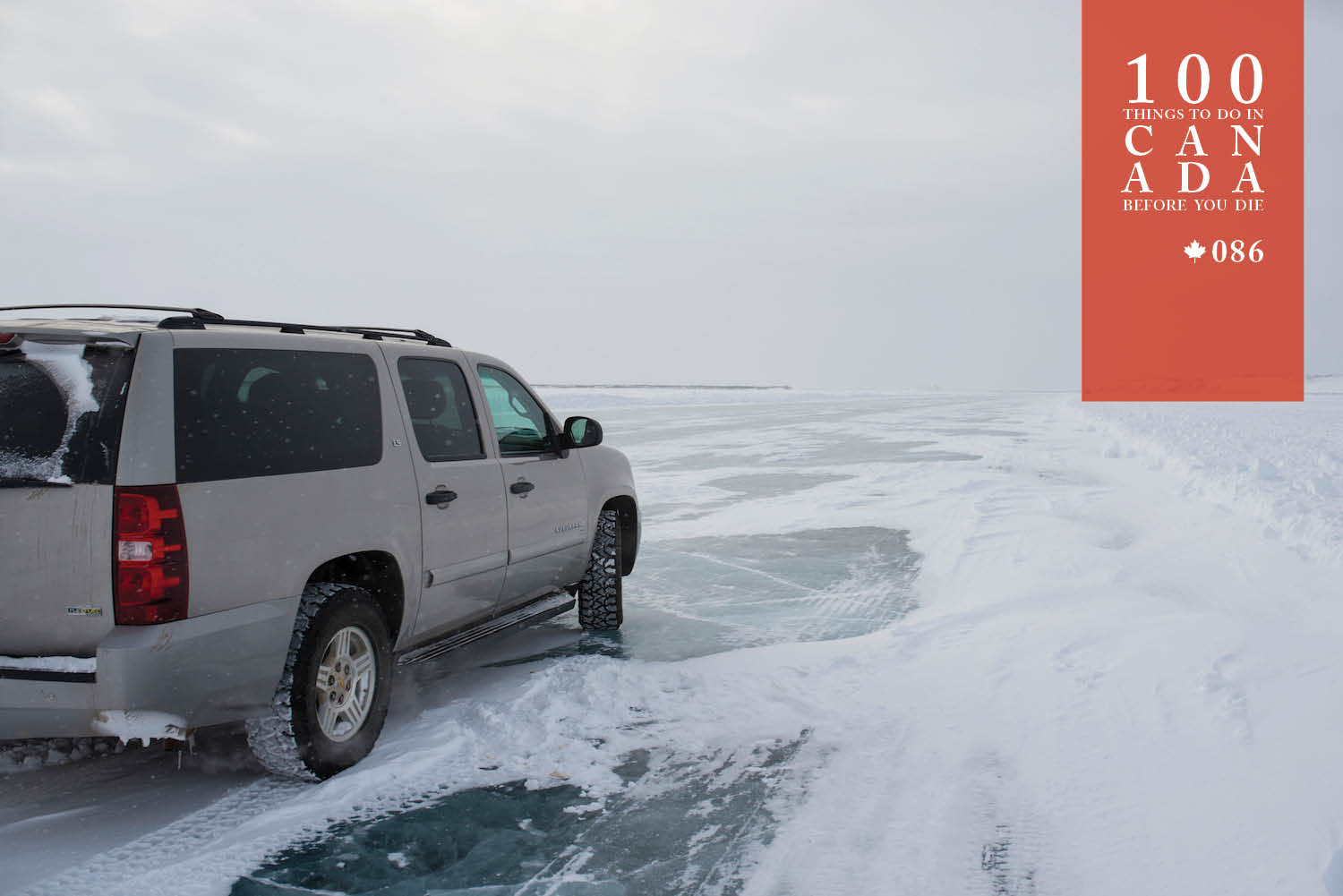 Drive one of the world's most interesting winter roads.
Many roads claim to lead to the top of the world, but only one will get you there, and it's not for the faint of heart.
The Dempster Highway is a gruelling stretch of narrow gravel road on permafrost-hardened soil that stretches from Yukon to the town of Inuvik in the Arctic Circle.
In summer, beneath the never-setting sun, there it ends, but in winter it grows. Atop frozen sections of the Mackenzie River and Arctic Ocean, the 'Winter Road' forges on another 194 kilometres to Tuktoyaktuk – the last Inuit town before the North Pole.
Here the ice highway is smooth, hard and beguilingly wide; gaping maws in the glassy surface revealing the sounds of the lapping Arctic Ocean below – a chilling reminder of what awaits if you skate beyond the high kerbs of brushed snow.
There are other dangers – polar bears and wolverines – but with temperatures below 40°C and daylight in short supply, you're unlikely to stop until Tuktoyaktuk, there to take in sights like the ice-cored pingo mounds and NORAD's Distant Early Warning station; maybe even enjoying a caribou steak before beating the thaw home.
GET GOING:
Plan your ice-highway expedition (destinationinuvik.com) with Tundra North Tours.
LOCATION:
Inuvik Airport has flights to and from Whitehorse, which in turn connects you to most major Canadian Airports. Or you can drive there on the Dempster Highway from Dawson City.
"What a thrilling experience to drive literally on top of frozen water." – Birgit-Cathrin Duval
LEAVE YOUR COMMENT