5-minute guide to St John's, Canada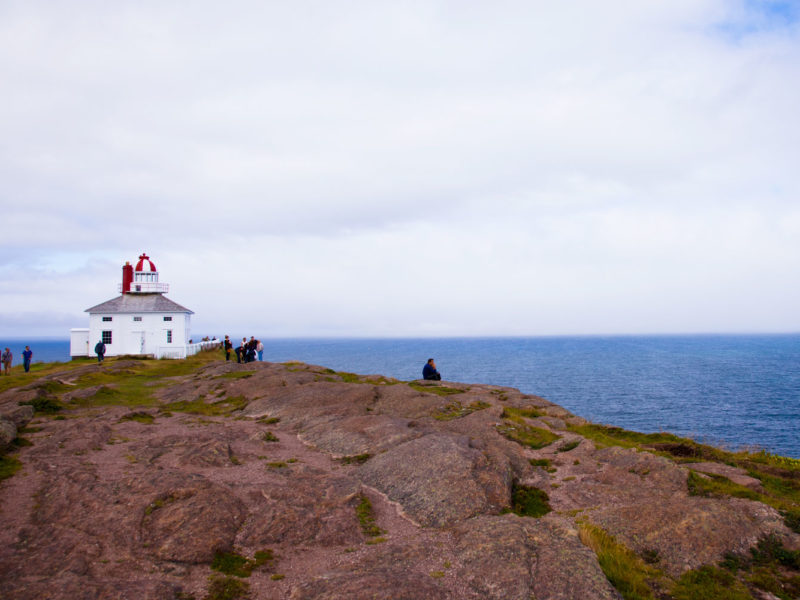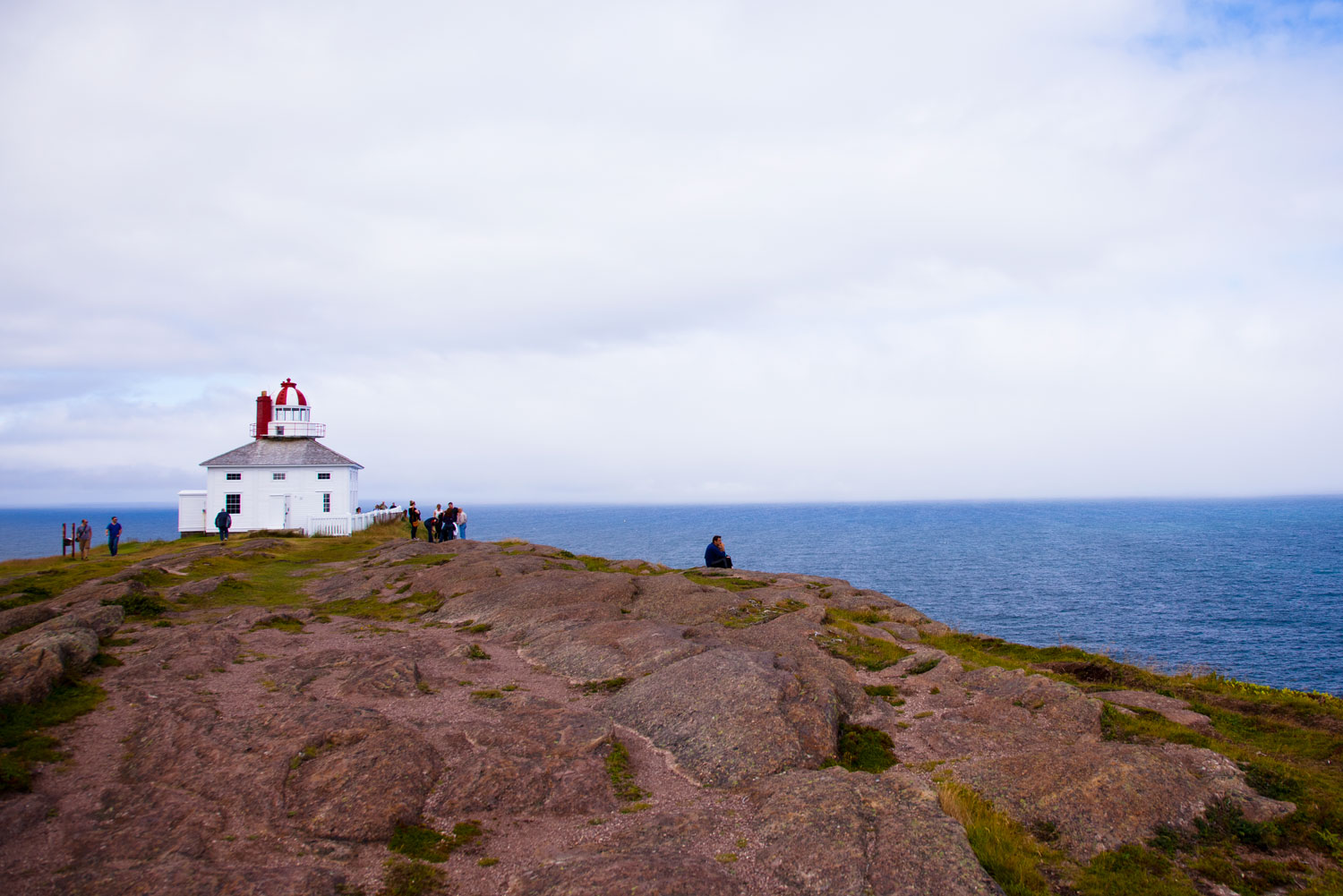 Your mini guide to St John's in Newfoundland, Canada, including where to eat, stay and play and everything in between. By Quentin Long
A short history of Newfoundland
Newfoundland is the eastern most province of Canada and one of the most unique. It has a very long history of European visitation with the Basque rumoured to have fished the waters off the coast for cod from the 12th century. Like all good fishermen, the Basque really didn't reveal the source of their huge catch so settlement by the French, Spanish, Irish, Scottish and English didn't commence until the 16th century following its official 'exploration' and 'discovery' by John Cabot. Cabot, born Giovanni Caboto, like Christopher Columbus was an Italian from Genoa sailing for the English.
They all came for one thing, the cod fish. The valuable fisheries all around Newfoundland were a huge business and the island was fought over many times in the 18th and 19th century by the English and French/Spanish alliance. In 1909 along with New Zealand it attained dominion status and therefore self rule.
Self rule didn't last. In 1932 the island was bankrupt thanks to the depression and malnutrition widespread. A plan to sell Labrador to the Canadians to clear debts failed and the English stepped in to govern via a royal commission in 1934.
By 1949 the island was in a lot better financial state so agitation for self-governance picked up.
The English gave the islanders two choices, return to dominion status and seek a greater union with the US, continue with the commission. And the Canadians wishing to prevent a closer tie with the US made a generous financial offer. The US had populated Newfoundland with four airforce bases and one navy base to encircle the Russians in the post war era.
The victory for the Canadian offer was a close call on 52.3% of the vote.
The return to independence was most popular in the capital St John's and with the Catholics who feared they would lose their parish schools.
The island's economy fell through the floor in 1992 when the all important cod fisheries were closed as the catch has all but disappeared with the introduction of mechanised trawlers. (We can't recommend highly enough a great read pre-arrival read, Mark Kurlansky's Cod)
Newfoundland and Labrador, to give the province its official name, become very poor and desperate.
In recent times the province has benefited from a resources boom and the province is now classified as a 'have' as opposed to a 'have not' province: they are a surplus province who feed the federal government more income than they receive.
Getting your bearings
The airport is $20 to $25 cab ride from the centre of town, depending on where you're staying.
There are two major streets, the first one is Duckworth Street and the second one is Water Street. They run parallel and are incredibly walkable – St John's is a really compact little city.
On Duckworth Street you can expect restaurants and antique stores and a couple of hotels.
On Water Street you can expect more restaurants, more bars, and all in all it is a little more lively than Duckworth.
Where to eat, drink and get a coffee hit
For eating you're actually spoilt for choice. Thanks to the mining boom in Newfoundland there has been a huge increase in the number of great restaurants and places to eat so here' are a few favourites:
Raymonds
Voted Canada's best restaurant by some of the nation's leading chefs, Raymonds is an incredible high end dining experience in St John's.
Owned by two guys who share a first name, Jeremy Boina maître d' and executive chef Jeremy Charles who also both married women named Sarah.
Even more 'spooky' is that the name Raymonds comes from both of them having a father or grandfather whose name is Raymond.
This is an incredible restaurant – I sat down to Chanterelle mushrooms that were picked that day or incredible milk fed pork dish.
Magnum & Steins
Famous for its fish taco or a duck nachos it's not high end but it's not budget either.
Good for a snack with a glass of wine.
Tavola
A decent little Italian-French fusion restaurant on Water St, Tavola is a favourite with locals for more upmarket mediterranean than pizza and pasta.
Yellow Belly Brewery
Casual and a little almost hipster joint on Water St think craft beers and classic comfort pub food.
Bagel Café
Big old north American lunch or dinner of burgers, bagels and big salads you may on Duckworth Street
Pubs
There are a lot of little bars mostly on Water Street, but I would also suggest dropping in on George Street after dinner as that's where all the night life happens and the Irish heritage shines through with places like Bridie Molloy's or Murphy's or O'Reilly's, even Greensleeves Tavern gets a run.
Fixed Coffee and Baking
This place is home to by far the best coffee in town.
What to see and do
There's actually a fair bit to do, and first stop should be a city tour of sorts. You can choose a half day or full day tour with McCarthy's Party, named after the founding woman of the company who used to drive people around in her car, hence the nickname.
It's also worth checking out Cape Spear just out of town, which lays claim to title of most easterly point in the whole of North America.
There are several really cute authentic fishing villages to explore, such as popular Quidi Vidi, or lesser-known but arguably more authentic Petty Harbour. It also has a local legend for a fish shop, Chafe's Landing.
Back in town Signal Hill has amazing views of the harbour, as well as a visitors centre and watch tower.
In town there's the famous St John's 'jelly bean' coloured houses to see – the result of a local government subsidy for house paint in the 1960s to brighten up the streetscape which was grey and miserable (not a great thing for civic morale when fog is such a common occurrence here).
Finally, pay a visit to the Johnson Geo Centre, which takes you inside the geology of St John's with an exhibit on icebergs and the sinking of the Titanic (it happened just 350km off St John's).
Where to stay
Sheraton Hotel Newfoundland
On the site of the old English army barracks and now the beginning of Duckworth Street.
Marriott Courtyard
In the middle of Duckworth Street with great views over the working harbour (if a little annoyingly close to the noises of a working harbour) and walking distance to sights and nightlife.
Duckworth Hotel
Operated by the same people at Magnum & Steins restaurant, a decent and affordable place to stay in the heart of town.
Delta St John's
A Canadian chain of solid, not-too-flashy four-star hotels.
Murray Premises
Boutique style hotel at the entrance to the harbour (but it was a bit unfortunate when the local government allowed a large restaurant complex to be built in front of the hotel).
LEAVE YOUR COMMENT