The first-timer's guide to Vietnam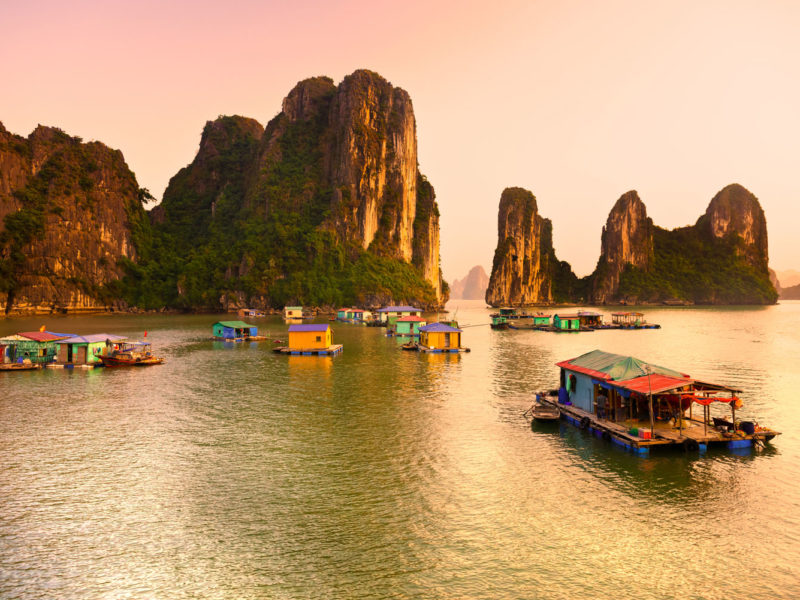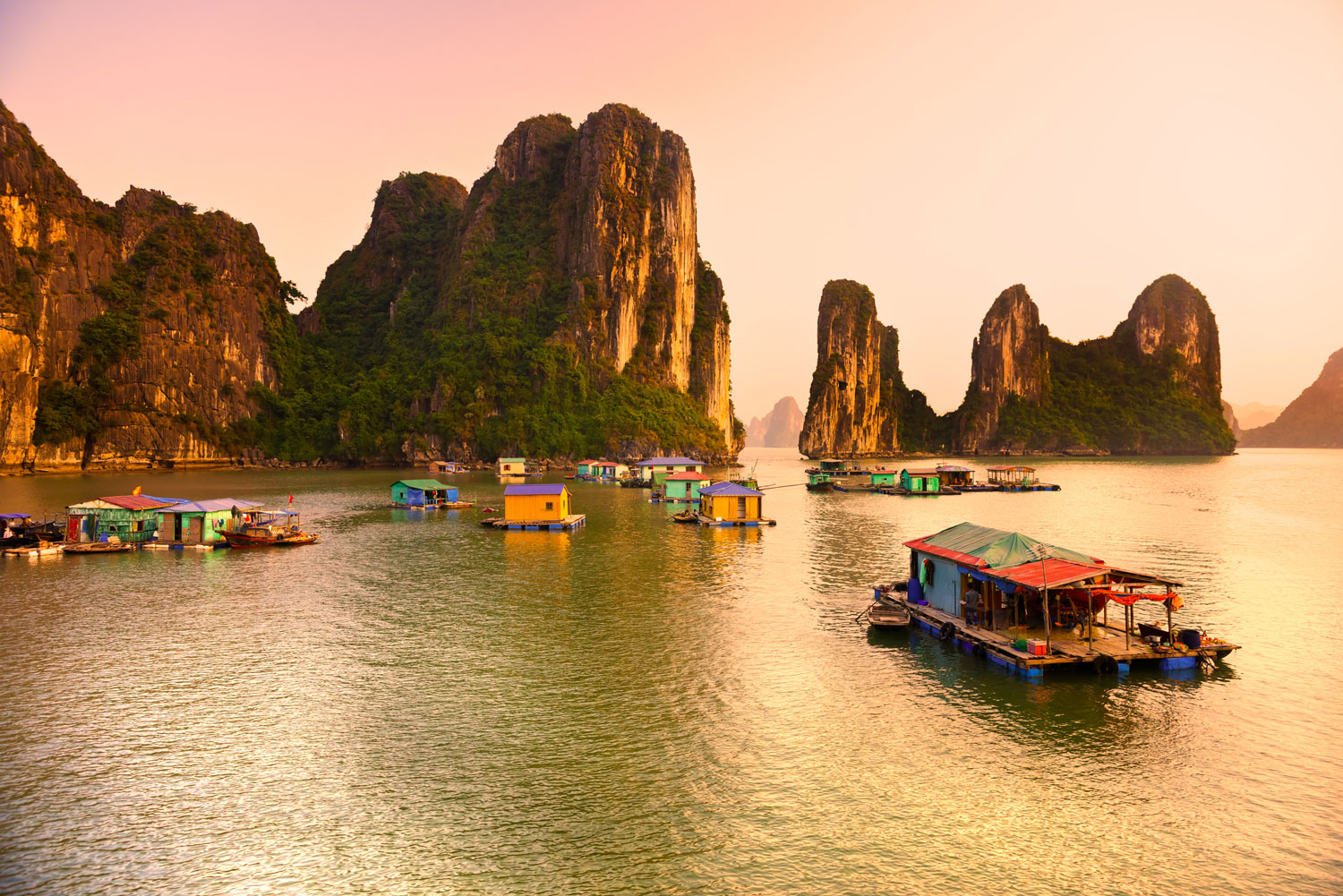 Planning your first time to Vietnam? There's a lot to get excited about: from its ancient cities and hill-tribe villages to staggering natural beauty and some of the best cuisine in the world. But there's also a lot to wrap your head around: in this beginner's guide we cover all the basics you need to know before booking.
Planning your trip
A long, slender country that curls its way around the edge of Southeast Asia, Vietnam might look diminutive on a map, but don't be fooled. Its two largest cities, Hanoi and Ho Chi Minh, sit on opposite ends of the country and take about 35 hours to travel between on train. In the north, capital city Hanoi is known as a cultural hub of Vietnam and in the south, Ho Chi Minh City presents as a multicultural urban metropolis.
So map out plenty of time to explore the country: many travellers spend two to four weeks exploring it from north to south (and vice versa), taking in all the sights – from Halong Bay to Hoi An to Phu Quoc – along the way.
And – given that Vietnam's weather is so complex, with roughly two different climates divided between four seasons in the north and the tropical climate with its dry and wet seasons in the south – there's no single go-to time to visit but spring (February to April) and autumn (August to October) are good bets if you want to travel the whole country.
Arrange your visa
Australians entering Vietnam require a visa. For those flying into the country, you've got the option of getting a tourist visa on arrival, however you'll need pre-approval: first, apply online to receive a pre-approved visa letter in three to five working days. You'll need to print these documents, fill out your entry/exit form and arrange your stamping fee in cash before flying. Ensure your passport is valid for at least six months from your arrival date and that you have at least one blank visa page.
Then, you'll be stamped upon arrival in Vietnam.
Get to grips with the currency
The Vietnamese dong is the currency of Vietnam and comes in denominations ranging from 200 to 500,000 (about 0.012 cents to $30 at the time of writing). You'll become an instant millionaire, but be careful not to confuse similar colour notes of differing values.
Phrases to know before you go
Not everyone can speak English in Vietnam, so trying to master a few basic phrases in Vietnamese will go a long way.
Hello = sinh jow
Good bye = tarm byet
Yes = vuhng
No = khong
Thank you = gauhm uhhn
Sorry = sin loy
Do you speak English? = byet noy tyeng ang khong
Getting around and road safety in the city
Taxis in Vietnam have long been a source of scams for travellers, although things are improving. Stick to reliable companies like Vinasun to get around urban areas, or better still, opt for ride-sharing app/Uber equivalent Grab.
Vietnam is home to some 45 million registered motorbikes, and crossing a busy urban road there is a daunting prospect to say the least. The trick? Walk at a slowly and steady pace and the traffic will move around you.
Tuck into street food
To fully immerse yourself in Vietnamese culture, make sure you dig into the street food while you're there. The wealth of options you'll encounter can make this seem an intimidating proposition at first, but go where the locals go and you'll be all set.
In the old port town of Hoi An, head straight to the epicentre of all the local produce by taking a tour of the Central Market to try local dishes like cao lau: steamed noodles, herbs, lettuce, coriander, sliced pork, lime, plus chilli. Its balanced spices, fresh greens and clean flavours typify Vietnamese cuisine and is reason enough to travel here.
What to wear
Generally speaking, avoid wearing singlets, short skirts and skimpy clothing unless at the beach, particularly outside the main city centres.
This is especially important when visiting temples, where women must have their shoulders and legs covered.
We suggest investing in a few good T-shirts, light pants, long skirts and a sarong.
How and when to haggle
A good rule of thumb is that if something has a price tag on it, the cost is non-negotiable. For example, it'd be in poor taste to try and bargain down the bill at a restaurant with a menu list or in a bricks-and-mortar store, as opposed to a market stall.
As for everything else, it's usually open to haggling.
Starting out, make sure you get an idea of what locals pay for similar items so you know what is a reasonable price. In touristy areas, the wealthier you appear, the more the product is often overpriced. After explaining it's too expensive for you, try to aim for a price that is roughly two thirds the starting price (or even half if you feel necessary). But as always, remember to play nice!
Be conscious of hand gestures
1. Do not touch someone's head.
2. Pass items with both hands.
3. Do not point with your finger – use your hand.
4. Do not put your hands on your hips or cross your chest with your arms.
Public displays of affection
If you are out in public areas, open displays of affection with a partner are frowned upon, including kissing, holding and touching hands.
For more information about travelling around Vietnam, visit our Vietnam guide.
LEAVE YOUR COMMENT