Shanghai: A tale of two cities on three wheels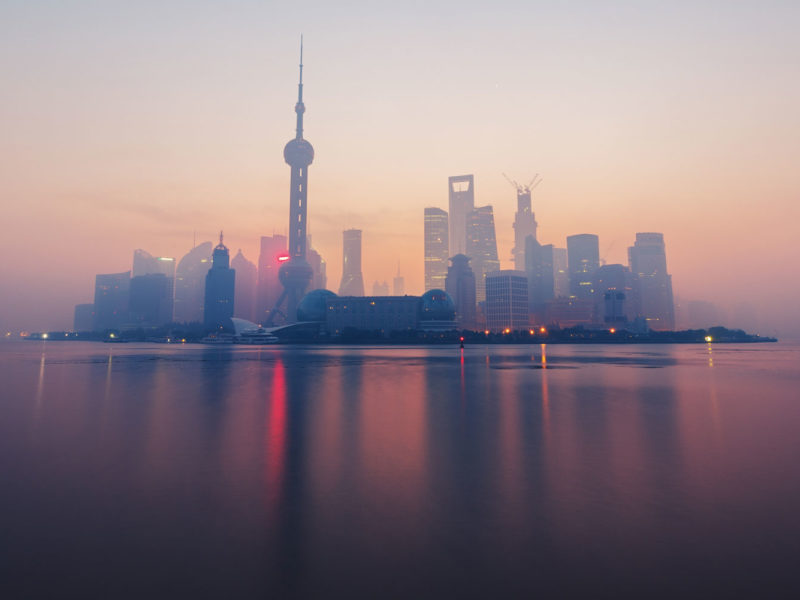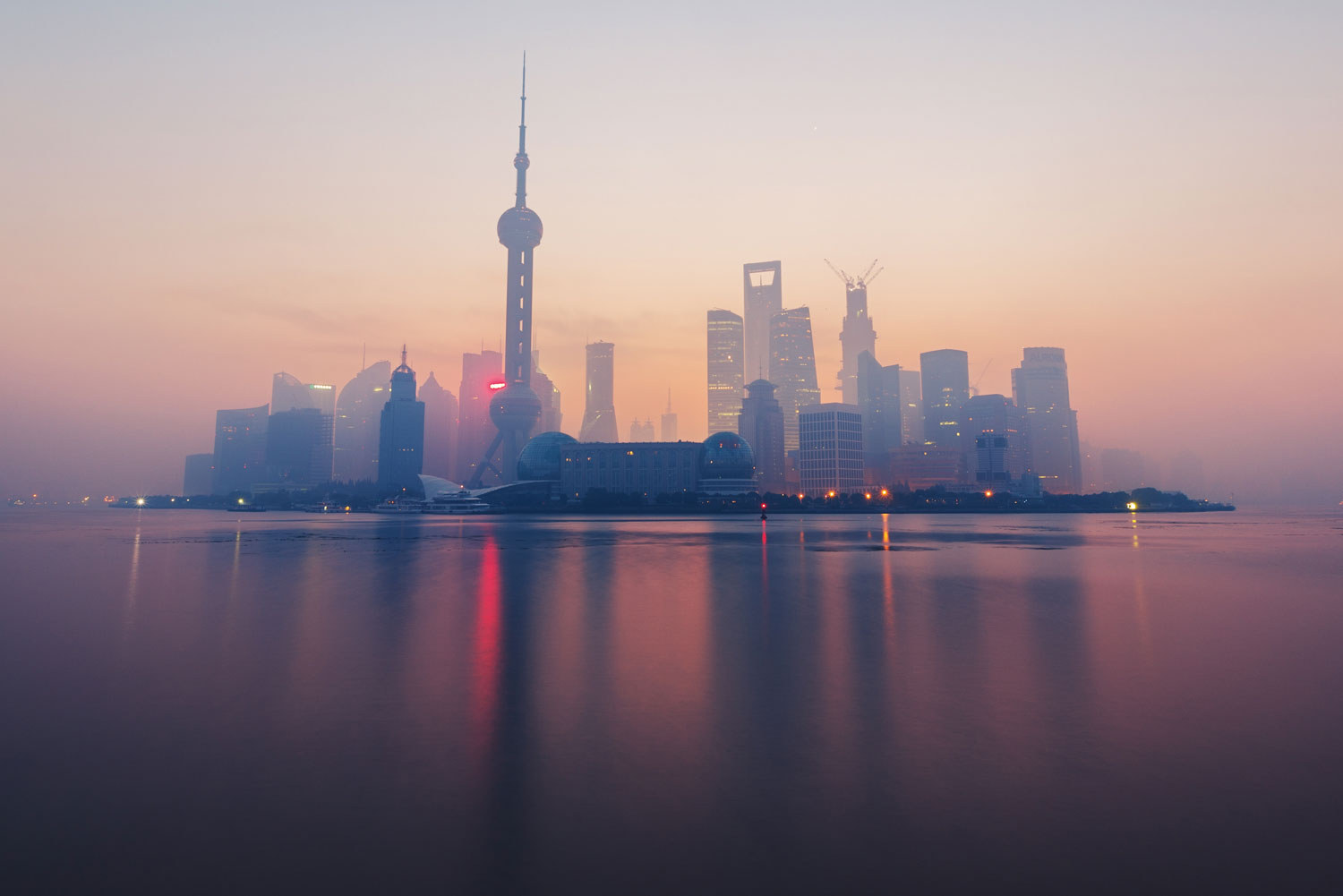 Donning his goggles and driving-cap, Guy Wilkinson experiences the changing face of Shanghai from the bumpy confines of a vintage motorcycle sidecar.
I'm wandering the narrow, cluttered backstreets of Shanghai when an unexpected obstacle blocks my path. A fridge. Well, two-dozen fridges in fact, stacked precariously one on top of the other.
Surrounding them, makeshift stalls sell pretty much any conceivable item.
Unidentifiable fish languish in plastic tubs filled with just enough water to keep them alive, cooked snails float in a tray of fiery chilli broth, there are deep fried insects, battered computer monitors; a man even badgers me to buy a power tool from a mobile hardware stand.
Though vaguely overwhelming, this is the side of Shanghai I wanted to see.
It's a side that's rapidly disappearing. Through the tangled power lines overhead, the skyscrapers loom with ominous proximity.
As recently as the mid-1990s, the area where they stood was little more than farmland or scrub. Now the landscape resembles a prophetic vision from Philip K. Dick.
I'm in the Old Town, some five kilometres north-east of the trendy Xintiandi district, near Yu Gardens. Among locals it's still referred to as 'Chinatown', an irony that's hard to escape given that Shanghai is the most populated city in China.
Pirates save the day
A wall was erected here in the 16th century to fend off Japanese pirates, leaving it relatively untouched by croissant-waving French imperialists during the 19th century concession era. Consequently, the traditional architecture, street markets and inherently Chinese way of life continues to some degree, even as the rest of the city strives to embrace modernity.
Leading me through the labyrinth is Shane Ullman, a tour guide for a company with a difference; excursions take place on restored vintage motorbikes and sidecars. Not only is this a unique way to explore the city, it's also flexible, allowing us to hop off periodically to discover certain areas by foot.
We stop outside a linong – a multi-storey yard house once common in enclosed neighbourhoods – where a family busies itself with domestic chores in the tiny front courtyard. Just 20 years ago, around 90 per cent of Shanghai's residential architecture was like this thanks to a building boom in the 1870s, but most have now been demolished in favour of slick high-rises.
As Ullman explains, shared family set-ups like this are increasingly rare; many of the younger generation are happy to be relocated to new air-conditioned apartments but the transition will mean a loss of community that's unlikely to ever be replaced.
Clambering back into the sidecar, I don a faintly ludicrous leather Biggles cap and goggles as Ullman cranks the throttle and within minutes the jumbled stalls and back lanes are replaced by the wide, leafy avenues of the French Concession area.
Paris – well, sort of
Packed with up-market restaurants and cafés, it's vaguely reminiscent of Paris with tables and chairs spilling from restaurants between glass-fronted, boutique stores.
Travelling at high speed just a few inches off the tarmac is strangely exhilarating. Sure, it's cramped, there's the rumble of the engine and faint smell of petrol to endure but from this low vantage point, the city feels more accessible than it otherwise would from an air-conditioned cab.
Smells waft from restaurant doors; cars and cyclists are close enough to touch; and the humid breeze feels good against my skin as we pick up revs.
A few kilometres further, we pass through The Bund, the iconic waterfront strip on the west bank of the Huangpu River.
Once the jostling epicentre of Shanghai's financial markets, it has since become a popular hub thanks to a combination of eye-catching architecture, swank bars, restaurants and shopping opportunities that could entertain even Kim Kardashian for a solid half-hour.
A shred of old China remains here though. At dawn, locals practice Tai Chi along the waterfront promenade, a scene strangely juxtaposed by the futuristic skyline of Pudong across the water.
At night, the outlook is particularly striking when a blaze of neon to rival the Vegas strip kicks in.
As I'm keen to focus more on the unusual, we take this in on the fly. A few kilometres away, something curious catches my attention. I ask Ullman to pull over.
On a street corner a group has formed around a table.
Group puke
Hopping off the bike, I discover a game of 'puke' in full swing. While the name might sound like an eating contest gone wrong, it's actually a popular card game, basically a Chinese version of poker.
Dressed in a white vest and gold neck chain, a middle-aged man stares down a guy in a fetching turquoise tracksuit.
Between them, a wad of banknotes is stuffed under a pack of cigarettes. A woman beside them acts as the bank, a black duffle bag slung around her neck.
Surprisingly perhaps, my curiosity is greeted with smiles and good humour and it occurs to me such impromptu glimpses of local culture would probably be impossible on any other tour.
Our final visit is 1933, a former abattoir turned cultural precinct in the Hongkou district.
Originally designed by British architects, it was constructed in 1933 (funnily enough) by Chinese developers and used as a slaughterhouse, pharmaceutical company and storage facility before eventually falling into disrepair.
Renovations began in 2008, and although only a handful of shops have so far moved in it's fast becoming a major attraction thanks to its Art Deco styling.
Most striking is the central atrium where 26 solid concrete 'air bridges' of varying size and shape criss-cross beneath a glass-domed ceiling. The whole place has a vaguely haunting, industrial feel that's quite unlike any other building.
Shanghai's unprecedented rate of development has become abundantly clear even in the space of a few hours.
But something about travelling on a vintage motorbike evokes a pleasurable sense of nostalgia in a city hell-bent on discarding the past and embracing the future.
And as we're swallowed by the madness of peak-hour traffic, I can't help but wonder what all the rush is for.
The details
The tour: Insiders Experience +86 138 176 169 75
When to go: March and April or September and October are the best times to travel to Shanghai, as the weather is not too wet nor hot and clammy.
Best thing about the tour: The flexibility to experience any aspect of the city that appeals to you. The mode of transport is also original and fun.
Worst thing about the tour: A sidecar may not suit those who value comfort over adventure.
Notes: Shanghai tours start from $68 per person based on two passengers (one on back of bike, one in sidecar) for an hour excursion.
LEAVE YOUR COMMENT