Designer shopping Shanghai style: Hand made in China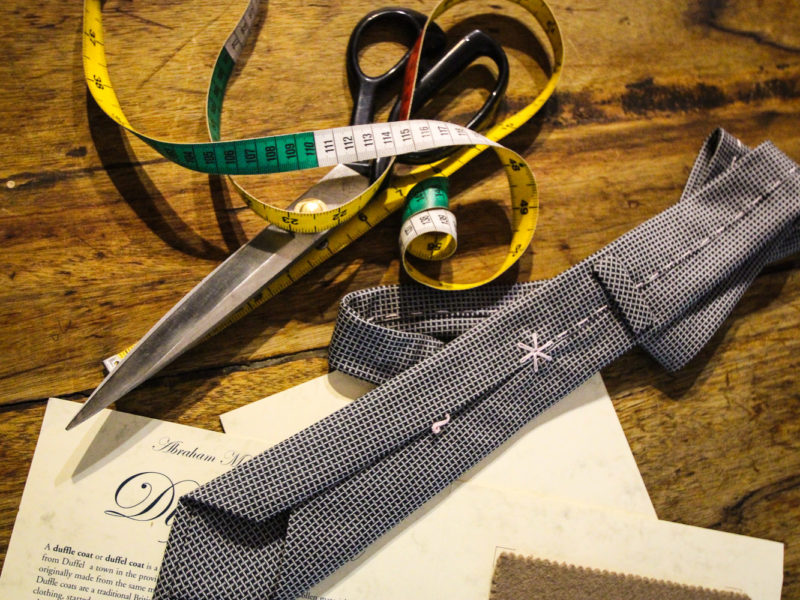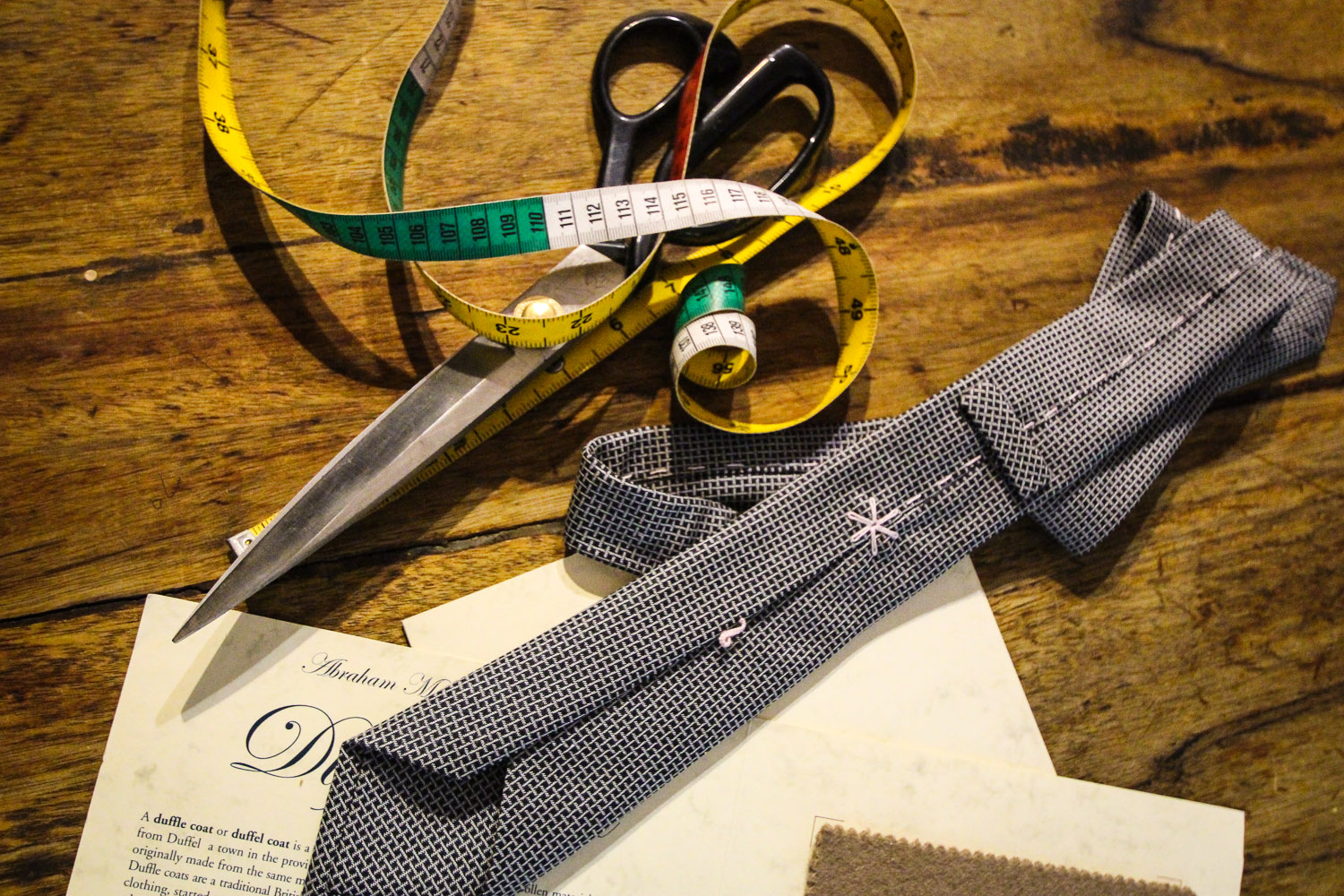 There have long been all kinds of connotations attached to the ubiquitous 'Made In China' claim. But Leigh-Ann Pow goes designer shopping Shanghai style and finds something else entirely.
Shanghai is mesmerising; a hyper-lit Blade Runner metropolis with a population the size of Australia. A city dominated by soaring skyscrapers and lurching construction cranes.
But it is at street level where the humanity of the city is discovered: grandparents wheeling their dark eyed, impossibly cute grandchildren under verdant plane trees; a cluster of people sitting outside an antique shop gossiping and playing mahjong; teenage cliques strolling arm in arm in arm talking and giggling and texting all at once.
A Beijing resident in town on business tells me that those in the capital are withering about Shanghai: it's flashy and image obsessed and all about money. It's an historic prejudice, but I don't see the Shanghainese worrying too much about their reputation as I glimpse them driving by in their big black Maybachs and window shopping the luxury boutiques along Nanjing West Road. They are proud of their shiny city, and the reputation it has established as a world financial capital.
But I am on my way into the heart of the French Concession, an irresistible jumble of streets and longs (lanes), where Shanghai is forging another reputation altogether, this time as a burgeoning fashion plate.
It is on these thoroughfares, next to the trendy bars and behind the traditional dumpling shops, that a new breed of designers and retailers is innovating, creating, thriving – and subverting the stereotypes attached to being Made In China; bespoke instead of mass-produced, high design instead of designer rip-offs, fast but excellent.
Must-visit Shanghai designers
A former accountant, Helen Lee studied fashion design and dreamed and plotted about creating a uniquely Chinese fashion brand. Her vision was realised by way of Japan, where she worked for three years, before returning to Shanghai and eventually founding her eponymous label, the flagship of which is located on the buzzing indie fashion strip of Fumin Road.
Lee counts herself among a new generation of designers here, working hard to build their brands and display the creativity of Chinese design, not only on a national scale but internationally as well.
Her boutique is a modest but airy space with an engaging window display of pieces from her spring/summer '14 collection, a whimsical Mickey and Minnie Mouse-themed affair (a collaboration with Disney to mark its 90th anniversary) of below-the-knee denim pencil skirts, boxy bolero-length jackets, playsuits, dresses and coats. She tried not to make the pieces too cartoony, instead adhering to her design principles of sophistication and femininity.
Lee's growing reputation has been earned on the back of her interesting shapes, use of colour and the unique digital prints that she produces herself.
I get a sneak peak at her new collection, with its quirky bunny rabbit motifs and floating hands with scarlet talons for nails, in her studio, located within a narrow three-storey house on a residential lane behind the shop.
There's a workshop on the ground floor – a jumble of sewing machines, patterns, thread bobbins and Chairman Mao statues – with a showroom on the second, reached by a winding dark wood staircase, and a tiny terrace on the third with a view over the busy roofs of Shanghai, a city Lee is conquering one garment and one headlining Shanghai Fashion Week show at a time.
Over on Gao Road, opposite a bustling steamed bun shop and next door to a cool looking bar is the lofty, stripy flagship store of the Charles Philip Shanghai label. The idea of making shoes was hatched when Charles, a lover of stripes, had a white and blue shirt made into a pair of shoes by a Shanghainese cobbler back in 2010.
Since then, he and his team, including design partner Sheila Pitigala, have been hand making footwear for women and men with an aesthetic for classic lines (gentleman's slippers, loafers and plimsolls) and quirky fabrications of animal and floral prints, wool, suede, tweed and velvet among others.
In a glassed off workshop at the back of the store, filled with shelves of shoe soles, bundles of leather and bolts of fabric, a dedicated staff of craftsmen and women sit together patiently undertaking the task of constructing shoes by hand: cutting and sticking and folding and sewing.
Designs can be ordered from the current collection on display throughout the store and made to measure within a matter of days. Most of the shoes are finished with a lining of striped cotton, the label's signature.
And while the French Concession store is the creative heart of the label, the designs are also available beyond the confines of Shanghai, at Bloomingdales in the US, Harvey Nichols in London, Isetan in Japan, Lane Crawford in Hong Kong and myriad boutiques just about everywhere in between.
Germain Shanghai is the kind of glorious hybrid of influences and skills that is typical of Shanghai. The passion project of a Frenchman living and working in the city, the story of the history of the brand is eloquently delivered by a dapper, floppy haired Englishman, as the impeccably suited Chinese tailor who heads the atelier stands nearby, a living, breathing mannequin for the label's exquisite brand of soft tailoring.
The signature style of Germain Shanghai involves a more relaxed shoulder and narrower lapels. Suits are made to measure for a clientele that includes the young Turks of the financial industry wheeling and dealing their way to the top from the skyscrapers of Pudong to captains of industry (the CEO of Coca Cola in China is a customer) and traditionalists with an appreciation for the fine imported fabrics, the bespoke shirting (pieces usually take two to three weeks but urgent deliveries take just one week), and the hand-folded ties (one piece of fabric is folded like origami eight times over, resulting in a pleasing weight and perfect knot).
I run my hand down the sleeve of a soft-as-a-cloud wool blazer and find the initials of the future owner monogrammed inside.
While the practices used to execute the Germain Shanghai designs are storied, subtle concessions are made to the modern needs of the well suited gentleman: the inside pockets of suit jackets have extra depth to allow for airplane boarding passes to be tucked safely inside, while fabrics such as leather and denim create a more cutting edge design.
Unfortunately I can't afford anything on offer although I am sorely tempted (men's suiting is a great look on women), but I do get some practical knowledge for free including the prescribed way to fold a jacket just-so so that it doesn't lose its shape when packed into a bag – one shoulder turned inside out and tucked into the other shoulder and folded once across the body.
It's knowledge that will come in handy if I ever find myself in possession of a made to measure blazer with a cinched waist, handpicked lining and Made in Shanghai label. A girl can dream can't she?
The details: Designer shopping in Shanghai
Cathay Pacific flies 74 times a week from Australia (Sydney, Melbourne, Adelaide, Perth, Cairns and Brisbane) direct to Hong Kong and then onto more than 170 destinations around the world. Cathay Pacific and its sister airline Dragonair offer over 720 flights a week to 25 destinations in China and Taiwan, including 12 daily flights to Beijing and 17 daily flights to Shanghai.
LEAVE YOUR COMMENT