Macao: China's little-known treasure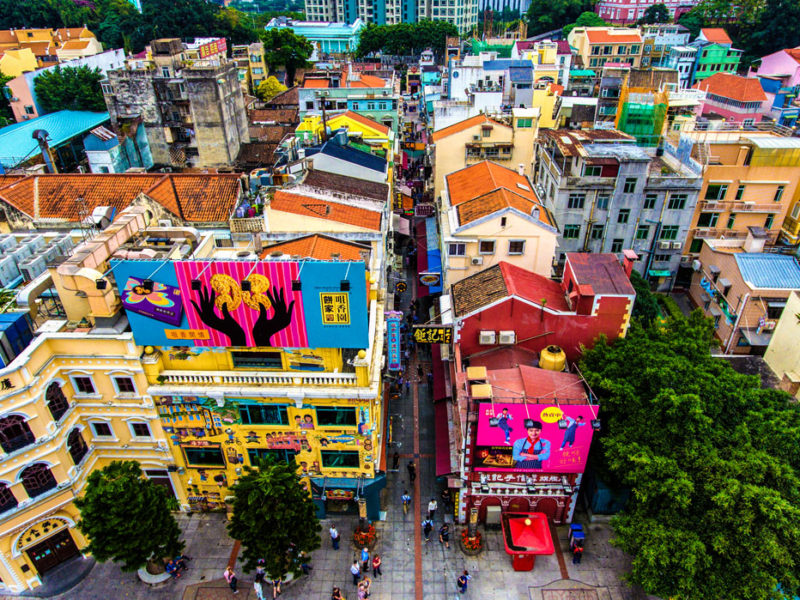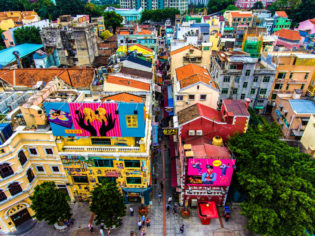 |

THIS ARTICLE WAS CREATED IN PARTNERSHIP WITH Macao Tourism

|
This little-known treasure, hidden in China's southeast corner, is a melting pot of Chinese and European influences, gastronomic indulgences, and historical and cultural riches.
A stone's throw west of Hong Kong, Macao was once a Portuguese colony for more than 450 years; a heritage marked by the wonderful cultural hybrid of Chinese history and New-Age European art, culture and cuisine you see today.
The Chinese region is made up of four main areas: the Macao Peninsula, home to the UNESCO World Heritage city centre; the former islands of Taipa and Coloane; and the strip of reclaimed land that joins them, Cotai.
A mix of cobblestone streets and narrow laneways, piazzas and East-meets-West architecture can be found in the historic centre of Macao, along with important sites such as the 16th-century Ruins of St Paul's, the old fortress, Senado Square and A-Ma Temple.
In Taipa village, you'll find streets lined with lovely Macanese houses, tiny restaurants, trendy art galleries and yummy street food, while the island of Coloane is better known for its walking trails, picnic areas and beaches.
If you only choose one experience
Take a walk through some of the leafy parks on the Macao Peninsula. Among the popular choices for the locals are Cameos, the hilltop of Guia Lighthouse and the quaint Lou Lim Ioc Garden, which offers shady walkways, bamboo groves, towering banyans, winding corridors, elegant pavilions and spattering waterfalls.
If you only choose one restaurant
Crowned a UNESCO Creative City of Gastronomy, Macao is recognised as the birthplace of fusion food. If you're after traditional Portuguese cuisine, try one of two in Taipa Village: Antonio's or O Manels. To taste fusion Macanese, Restaurante Litoral on the Macao Peninsula or in Taipa is a great option. To sample traditional Chinese dim sum, head to the historic tea house Long Wa Yum Cha, found near the Red Markets on the Macao Peninsula.
If you only choose one tour
Hop on the open-top bus tour for a guided circuit of the city and its sites. If exploring by foot is more your style, pick up a copy of the Step Out Experience Macao Communities booklet, or download it to your mobile device, for suggested walking routes that take you straight into the true heart of Macao.
To learn more about Macao and start planning your trip, visit visitmacao.com.au.