Hidden in the Hutongs: Why Beijing Became Cool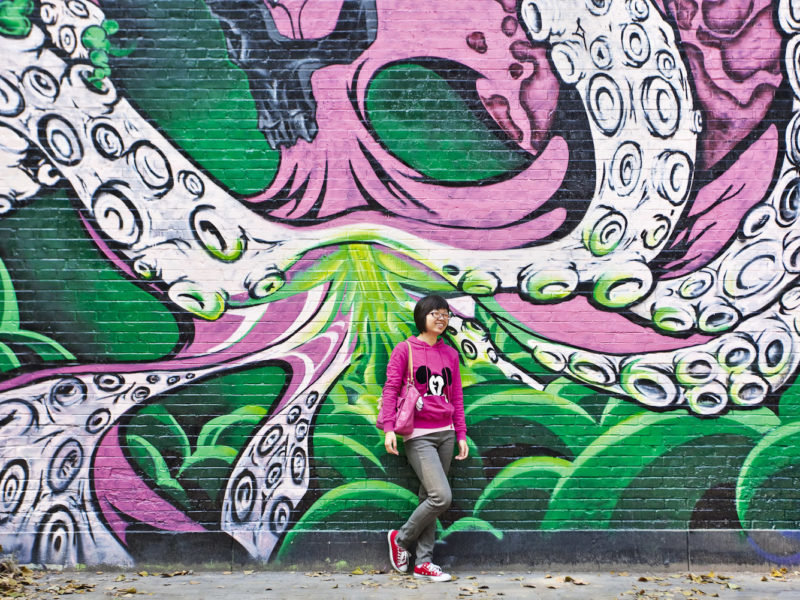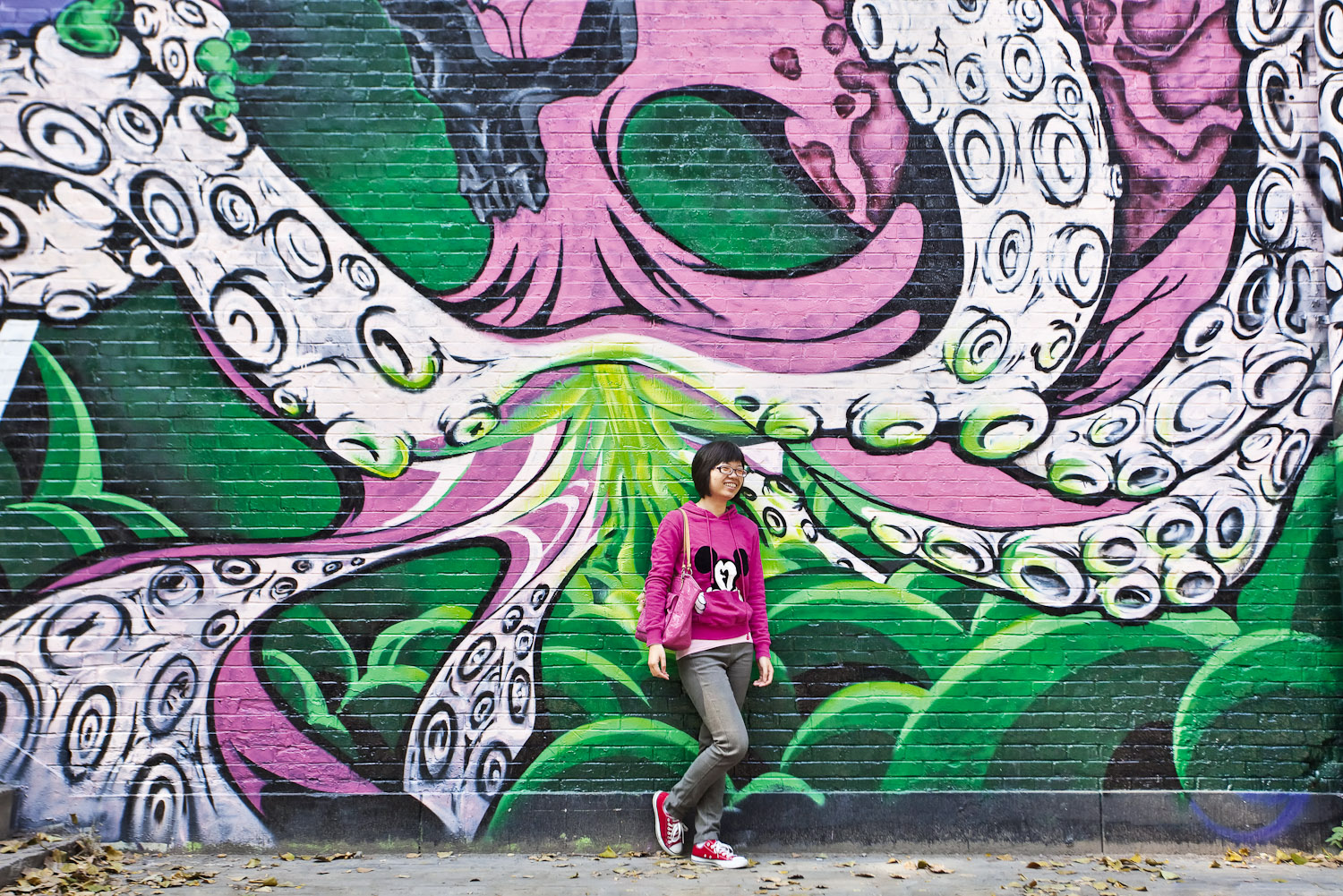 Beyond the Great Wall of China, Beijing hides a new uprising of buzzing bars, boutiques and a city that's finally found its cool, writes Alissa Jenkins
The clip clop of high heels echoes around a lofty foyer, staff dart around in blazers and Converse sneakers, while a car-sized sphere of pink button-up shirts hangs from the ceiling – you'd be forgiven for thinking this is a contemporary art gallery.
Fresh off a plane, I've just arrived at The Opposite House, Beijing, the first foray into China's hotel scene by Swire Hotels.
Unlike traditional Chinese service, formal greetings are substituted for first-name chatter (staff is hired based on personality rather than skill set), and the pokey hotel rooms you'd expect across much of Asia are replaced with vast, light-filled suites that have attracted the likes of Beyoncé to Bieber.
In my room, a minimalist white-and-Japanese-maple design, a facial mask is left on the bedside table with a handwritten note reading "Been a long day?". I later learn these astute gifts are a nightly ritual for guests.
Already this is not the Beijing I expected – it's cosmopolitan, it's personalised, and it's exceptionally warm. And it signals a shift that can be seen right across the city.
As the capital of China and home to some 21 million residents, Beijing has long been the go-to for historic landmarks, local politics and gimmicky markets. But beyond the Great Wall and faceless government offices, hidden amongst the hutongs (old networks of narrow alleyways) is an uprising of quirky restaurants, buzzing bars and funky boutiques.
"Beijing has changed immeasurably over the past few years, especially when you consider that it was only in the 1980s that China opened up to the rest of the world," says British expat Sarah Keenlyside, director of Bespoke Beijing – a travel agency that specialises in itineraries that go beyond the usual tourist haunts.
"These changes have become even more apparent since the 2008 Beijing Olympics," she adds. "It's taken time but locals are learning to appreciate the value in nurturing artisanal products and local Chinese design as opposed to the mass produced – you just have to head off the beaten track to find them."
The first place she takes me to is testament to just that. Tucked down one of Beijing's countless grey alleyways (a hangover of Imperial China when only the emperor could own a coloured building) which seems to be used for little more than parking bicycles and garbage skips, we reach a maroon-painted door.
"This is where we'll be having lunch," smiles Keenlyside. Somewhat suspicious – alleyways seldom conjure up images of gourmet greatness – I step through the doorway to be hit with a wave of simmering garlic and clinking glasses. This is Susu, a popular Vietnamese restaurant housed in a renovated courtyard in Beijing's Dongcheng district.
Since opening in 2011 it's received its fair share of international media attention, as well as enthusiastic patronage from locals. As Keenlyside points out, in the last 12 months Chinese have started packing out local restaurants and bars, which used to be full of tourists. Today is no different.
"It's a sign of the times really, with the growing wealth of local people," she explains, clasping a banana shrimp spring roll in her chopsticks. "There are dozens of places like this springing up across Beijing."
Among the most modish of this uprising is Chi, buried in the up-and-coming Wudaoying Hutong. Owned by local chef Nathan Zhang, the focus is on promoting locally-produced and sustainable products, fusing together cuisines from around the globe. It's a cause close to Zhang's heart – he also runs a local up-cycling fashion project called Brand Nu.
There's also the incredibly popular, blink-and-you'll-miss-it proportioned Mercante restaurant, run by Italian chef Omar Maseroli and his Chinese partner Yuan Yuan. Their handmade ravioli lures the suited and booted from the Italian Embassy to this tiny eatery nestled between a ramshackle street and a vegetable market, deep into the Fangzhuanchang Hutong.
A similar trend can be seen in the local bar scene, which is drawing the well-to-do into the city's maze of non-descript laneways. Great Leap Brewing, for instance, is Beijing's first craft brewery, hiding in one of the city's oldest lanes behind an unmarked façade. Inside is a Chinese twist on the gastropub, run by American-born Carl Seltzer. The brewery incorporates unlikely local ingredients like watermelon, Sichuan peppercorn and tea to create curious brews such as Honey Ma Gold, Banana Wheat and Cinnamon Rock Candy.
Beijing's retail offering has also seen a shift. As Keenlyside attests, 10 years ago Chinese people largely viewed locally-made products as "poor and somewhat less valuable", favouring foreign luxury brands (or convincing counterfeits) and enormous shopping malls instead.
"That's now changing," she says. "Many of Beijing's hippest boutiques and best design studios have been set up by local Chinese people, keen to have a hand in shaping their own city."
At the forefront of this movement is Belgian-born designer Jehanne de Biolley. Together with her Chinese husband, actor, filmmaker and furniture designer Harrison Liu, they are the living embodiment of contemporary Chinese design, dabbling in all sorts from jewellery, paintings and printed silks to scented candles and interior design (they recently completed the new Beijing offices for the World Health Organisation).
During my visit, the power couple are packing up their colourful showroom, housed in a former Ming dynasty temple, which is to be returned to the Buddhist Association.
"I'm thrilled that the temple will be restored and returned to the monks, despite the challenges it poses for us," smiles Biolley from under a woollen beanie.
"We're still discussing new concepts with other artists but the location of our showroom will be released on our website [jehannedebiolley.com] as soon as possible."
Over in the lesser-known shopping strip of Guozijian Street, home to the Temple of Confucius, a quiet, centuries-old roadway disguises an eclectic mix of traditional family-owned toy shops, stylish homewares stores and funky little sneaker shops with Chinese street brands like Feiyue.
Increasingly popular amongst travellers, but still worth a visit, is Nanluoguxiang Hutong in the Bell Tower district, which in recent years has become somewhat of a haven for young locals.
The result is a bizarre mish-mash of vendors, with everything from the chic to the kitsch. Think homewares sold alongside churros sold alongside Plastered T-shirts from the flagship store. Turn a corner and you'll find lesser-known gems like the atelier of Christopher Bu, whose designs have graced the wardrobes of style icons such as Katy Perry.
But perhaps one of the most surprising areas of the city is District 798, Beijing's answer to New York's SoHo or Brooklyn.
A burgeoning art district housed in a former munitions factory, it became a lively hub for artists circa 2000, before more recently becoming a gentrified version of itself. Like its New York counterparts, with increasing popularity and rent prices, younger artists have since relocated to the outer reaches of the city, leaving behind scores of galleries and museums, boutique shops, popular cafés and slick bars.
The artists that remain work closely with local establishments like the Opposite House, adding to the hotel's distinctive art-gallery aesthetic. Among the stand-out galleries here is the Beijing arm of New York's Pace Gallery and the Ullens Center for Contemporary Art (UCCA).
What's even more surprising than the district itself is the art inside. Keeping in mind this is a city where Facebook and Twitter are banned, where you need to win a lottery for the right to buy a car, and where government officials have in the past arrived at artist studios to monitor what was being expressed, the artwork here is surprisingly avant-garde.
In the UCCA for instance, a tower of bondage paraphernalia soars above all other artworks and a vintage pornographic clip plays on repeat while two live models remain statue still in a Matrix-back-bending position, all in the name of art.
The current vogue for Chinese contemporary art amongst locals and travellers alike has spurred new art communities like District 798 to spring up across the city.
"There are two more art communities that have emerged. One is Caochangdi, just a few minutes from 798, where many established artists now work, such as the renowned Ai Weiwei," explains our freelance tour guide, Jerry Mao. "But the galleries are still quite spread out and you need to make a reservation to visit most of them," he adds.
The other is Songzhuang Village in the city's outer eastern reaches which, according to Mao, is now the largest arts community in Beijing, overtaking 798 with around 1000 artists living and working in the area.
"You can find some very good quality artwork here that's not overpriced like in some parts of 798," he says. "Many people believe it is the future of contemporary arts in China."
And what a promising future it is.
The details
How to get there
Cathay Pacific fly daily from several Australian cities to Beijing via Hong Kong.
Also, Cathay Pacific's sister airline Dragonair, has introduced its new First Class on flights to Beijing (as well as Shanghai, Taipei and Kaohsiung). The new First Class cabins promise a new level of luxury with natural leather finishes, extra spacious seating (and bedding), not to mention increased storage and quality food and wine.
Where to stay
The Opposite House, located in Beijing's embassy district, is in the heart of the Taikoo Li Sanlitun shopping development. Inside is a mix of contemporary design, local art and cosmopolitan touches, making for a luxurious and highly personalised stay. From $367 per night.
What to bring home
Forget the communist caps and silk pyjamas from any ol' market and pick up a special little keepsake from one of Beijing's hidden boutiques like Jehanne de Biolley. Our pick: a silk scarf with a monochrome dinosaur print, originally drawn by Biolley's young son.
Discover the best of Beijing with travel experts Selective Tours, at

www.selectivetours.com
LEAVE YOUR COMMENT