Who doesn't like curling up in bed with a good book? What about hotels, libraries and even universities that combine both cosy concepts? Notting Hill, eat your heart out. From Canada, to Asia to Europe and the UK, we've scoured the globe and have found some of the quirkiest accommodation offerings in which you can sleep among the shelves, so to speak. Words by Christine Retschlag
1. Book and Bed, Japan
From the country that gave the world capsule hotels, Japan has now delivered another quirky concept: this time you sleep among bookshelves. At the original outpost of Book and Bed in Ikebukuro, one of Tokyo's city centres, you can select one of 52 beds, in two sizes, either 'standard' or 'compact size' and two styles – Bookshelf, where you sleep behind a bookshelf; or Bunk, where you sleep in the Book Shop. There's also shared toilet and bathroom facilities and free wi-fi. The weirdest bit, while you can read books in this 'book store' you can't actually buy any, this is a concept hotel all about the sleep. There are also iterations in the Tokyo district of Asakusa, Fukuoka and Kyoto
2. Shakespeare and Company, France
Located in the Paris's Left Bank, on the banks of the Seine and opposite Notre-Dame, the legendary English-language bookstore Shakespeare and Company has been operating since 1951 when American proprietor George Whitman flung open the doors to writers, artists and intellectuals. Whitman passed away aged 98 in 2011, but his daughter Sylvia has been running the store and continuing his traditions since 2006.  Guests who stay here, under the Tumbleweeds program, are asked to read one book a day; assist in the store for a couple of hours; and write a one-page autobiography for the archives. With beautiful tomes adorning its shelves, regular events and story-telling plus its own cafe next door serving lemon pie made with Whitman's recipe, it's little wonder more than 30,000 'tumbleweeds' have sought refuge on the mattresses and couches here over the year.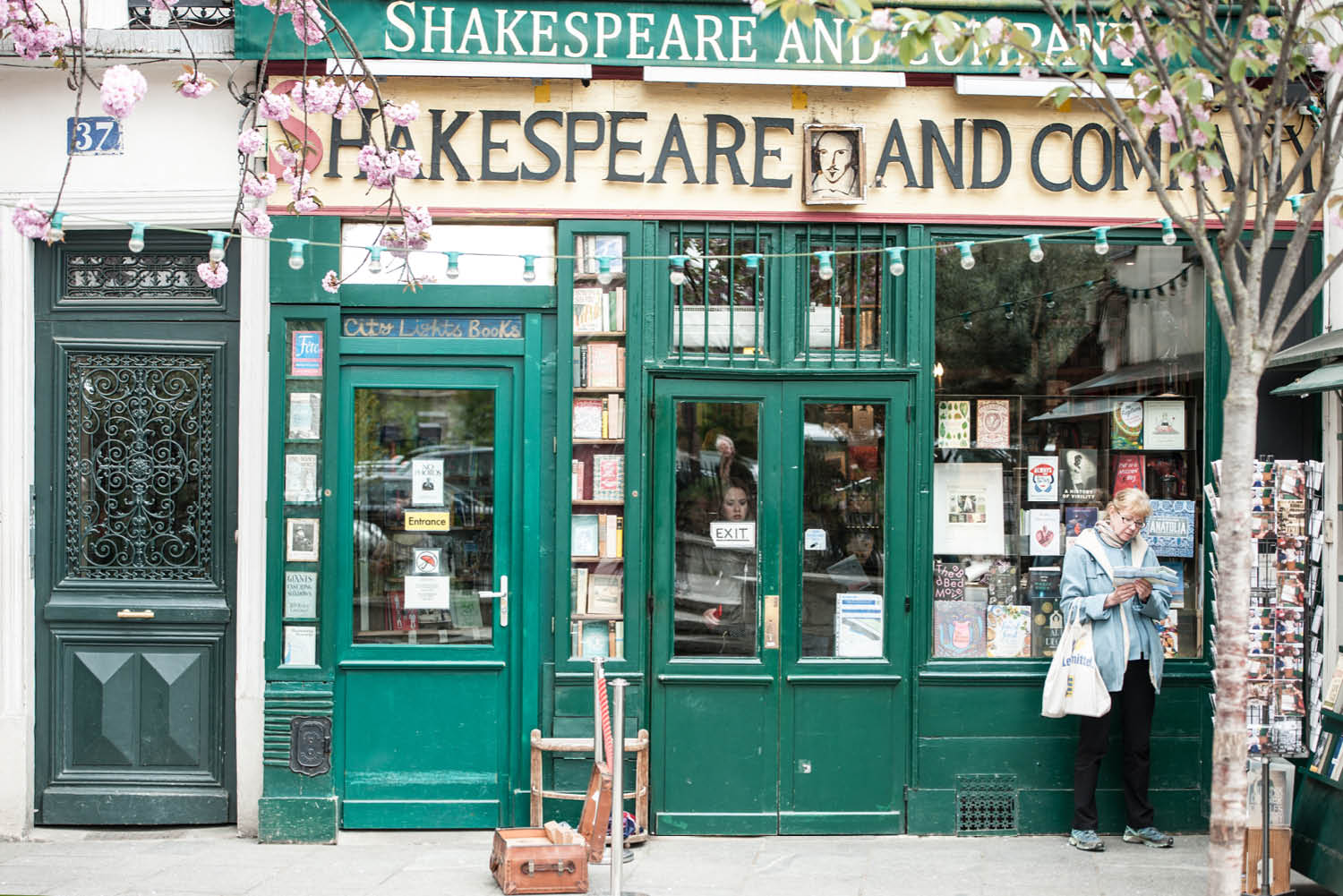 3. Gladstone's Library, Wales
Touted as the only residential library in the United Kingdom, and with almost 150,000 printed items on offer, it's little wonder guests wish to sleep a night or two at this warm Welsh accommodation. Offering 26 boutique bedrooms, most with ensuites, overnight guests at Gladstone's Library can inhabit the reading rooms until 10pm, long after the general public has departed at 5pm. Or, they can retreat with a library book to their gorgeous rooms, all of which come with breakfast, wi-fi, tea and coffee-making facilities, and a radio. Gladstone's boasts a world-renowned collection of books, journals and periodicals. This elegant accommodation, in the village of Hawarden, has a number of rooms in which to escape with a good book, including the Gladstone Room which has a roaring fire during winter.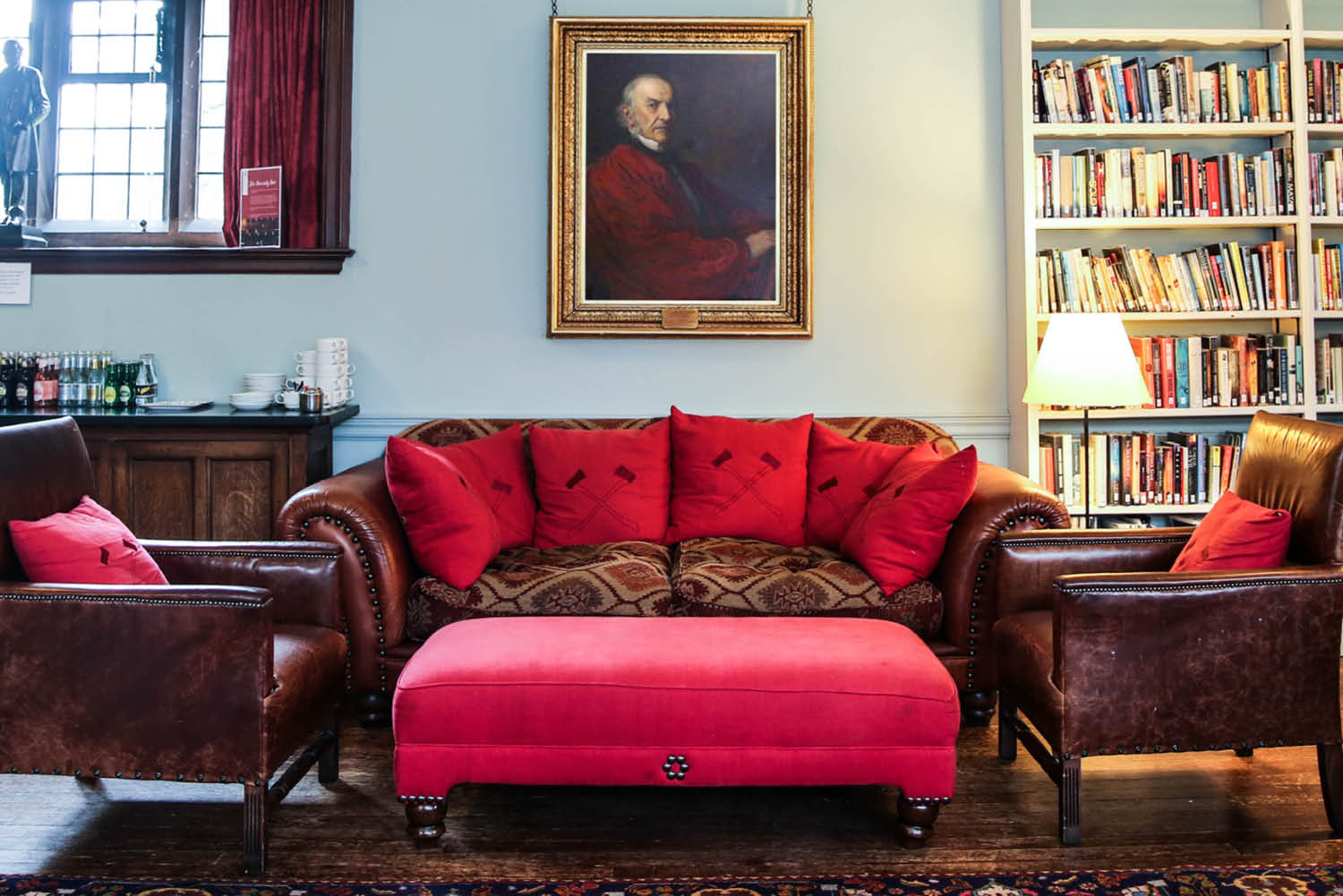 4. The Open Book, Scotland
Regarded as Scotland's National Book Town, stay in Wigtown in the lowlands of Galloway and check out The Open Book, a charming bookstore with an apartment for book lovers upstairs. The best bit, you even get to the run the shop, with the help of a few volunteers. Situated by the sea, this is a bookworm's wildest dream come true. Not only this, but you are provided with a laptop, wi-fi and bicycles with which to explore the region. Sleeping a maximum of two people, with one bedroom, a bathroom, washer, kitchen and essentials, guests are encouraged to blog regularly about their experience and write themselves into Wigtown's history. But like all good page-turners, this story comes with a catch. So popular is this accommodation, it's currently booked up until 2021 (new dates open up at the start of each month; but you just need to be lightning fast).
5. British Columbia Institute of Technology (BCIT), Canada
Ever been so bored with your studies that you could just drop dead asleep? Well in one Vancouver institution, now you can. Smack bang in the library of the British Columbia Institute of Technology Burnaby campus, you'll find two giant capsules, in which students are invited to take a break from the books. Measuring 120 centimetres, and similar to those you'll find in some hi-tech hotels (NEXT Hotel in Brisbane comes to mind) and some airline lounges around the world (Finnair's flagship Business Class lounge in Helsinki offers something similar) students simply climb into the sleep pod, slide the door shut, and hopefully dream up some fresh ideas to get through the rest of the university year.