World's Top 10 Animal Encounters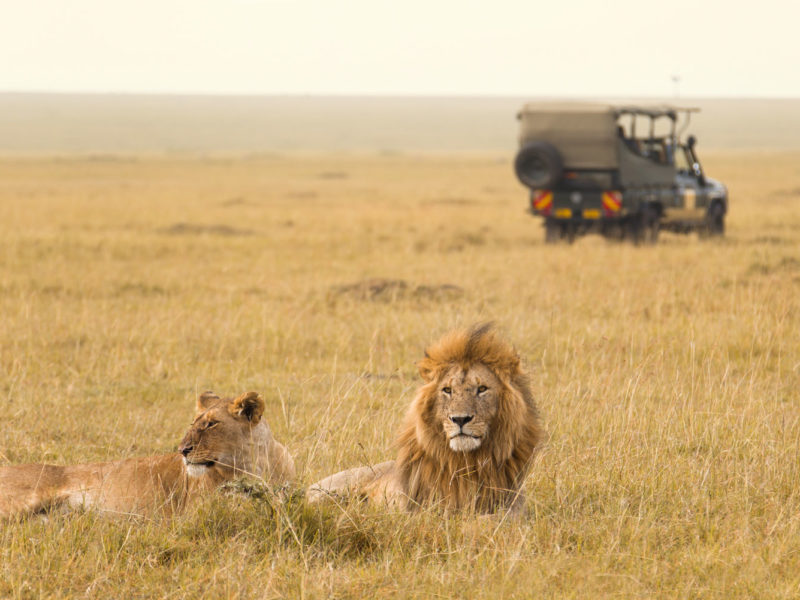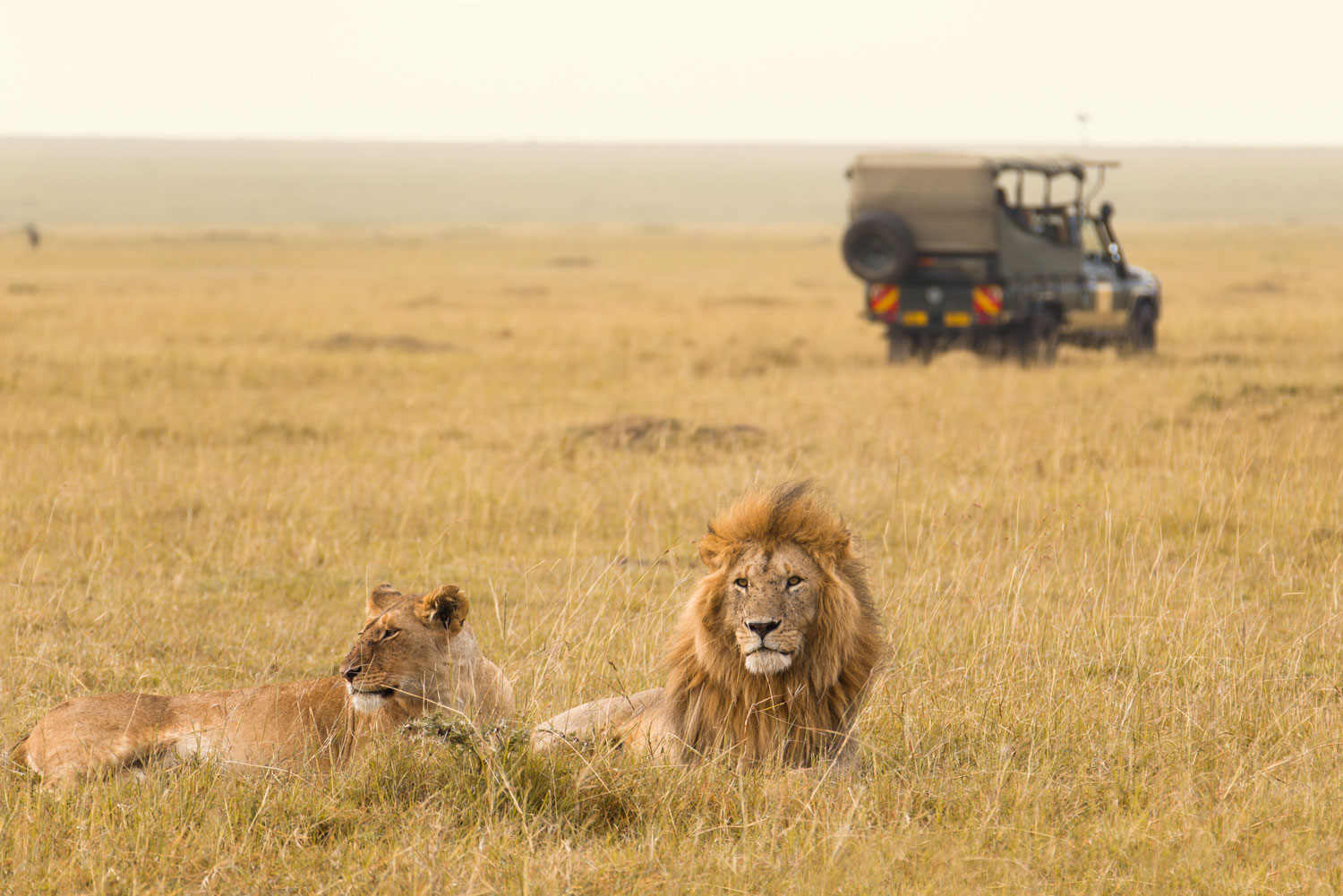 Whether it roars, snores or swims, there's no denying our intrigue with the rest of the animal kingdom. Here we uncover the world's most memorable animal encounters to add to that never-ending bucket list.
1. Do the big five safari
Africa
It's the kind of experience that turns the most apathetic animal lovers into an Attenborough wannabe. Watching on as lions, elephants, buffalo, leopards and rhinoceros take part in the annual migration between Kenya and Tanzania. Mind you, the more underrated members of the animal kingdom are just as crucial to this spectacular display – imagine watching hundreds of wildebeest and zebra trekking through the grasslands of Botswana.
There are dozens of reserves and national parks where you can get up close to Africa's majestic fauna (yes, far more places than the Serengeti and Kruger), and even more tours to take you there.
Depending on what area and what time of year you visit will determine what you're likely to see, for instance calving occurs in the Serengeti from January to mid-March.
There's good reason why travellers fantasise about this natural phenomenon, the world over…
2. Come face-to-face with polar bears
Canada
They've been dubbed the 'Lords of the Arctic', and around 60 percent of the world's polar bears reside in Canada from James Bay to northern Ellesmere Island, from Labrador to the Alaskan border. There are plenty of local tour options to get you near these cuddly (but no less predatory) giants. However our favourite experience has to be in Churchill, Manitoba, on the western coast of Hudson Bay, which is one of the largest polar bear maternity denning areas in the world.
Here Frontiers North Adventures run their 'Tundra Buggy', driving their unique vehicle over snow and ice to take you deep into polar bear territory where you can get up close as bears come up to investigate the vehicle, while sitting high enough off the ground to remain safe.
Then retreat to a wilderness lodge at night, built on the bears' migration route (with protective fence, of course!).
3. Cage dive with great white sharks
Cape Town, South Africa
Being submerged in shark-infested waters, coming face-to-face with prehistoric predators – it's the makings of nightmares. But it seems facing your own mortality errs more on the side of leisure activity around southern Africa, drawing game travellers from around the globe to experience the infamous cage dive – no diving experience required.
Local tour operators run express day trips to seven-day expeditions, which all at some stage will lower you into the ocean in a steel cage, while hungry sharks are lured near by bait.
Likely great white hotspots include the Whale Coast and False Bay, as well as the channel between Geyser and Dyer islands.
But if that gets the heart thumping too fast for comfort, there are other local experiences with less fearsome residents, such as whale sharks and sardine runs.
4. Monkey around with orang-utans
Borneo and Sumatra
It's one thing to see our primate cousins at a zoo, but quite another to see them interacting in the wild. And the best place to do just that is in the jungles of Borneo and Sumatra.
With orang-utan numbers now dwindling thanks to palm forest clearing for oil, several good eco tours have emerged to raise awareness and funds to save these lovable creatures.
Among the best is with The Orang-utan Project and their tours led by renowned conservationist Leif Cocks. Their tours take small groups into pristine rainforests otherwise inaccessible to the public to see orang-utans in their natural environment, as well as to local rescue centres. If you're lucky, you'll see a few other primate relatives such as proboscis monkeys and red langurs.
This is a truly interactive experience that allows you to give back, with participants required to fundraise for local rehabilitation centres to secure a position on tours.
Visit orangutan.org.au/adventure-tours to stay up to date on upcoming tours.
5. Take a dip with dolphins
Kaikoura, New Zealand
Challenging bungy jumping and white water rafting for the title of New Zealand's premier activity, swimming with dolphins has proven a favourite for years. Taking place on the north-eastern corner of the South Island, the waters around Kaikoura are brimming with marine creatures such as whale sharks and fur seals, as well as the famed dusky dolphins.
In the water, these dolphins are renowned for their acrobatic leaps and inquisitive behaviour, so they'll likely swim right up and try to play with you. If you're especially lucky, they can swim in large pods as big as 100, which makes for an exceptionally memorable dip.
If donning a wetsuit and mingling with these aquatic clowns isn't your thing, you can also just spectate their antics from the boat. There are several daily tours to choose from, which run year around.
6. Swim with humpbacks
Tonga
Isn't it bizarre that one of the world's biggest animals is also one of the gentlest? That's part of the appeal of Tonga's whale tours, allowing some of the most intimate experiences available with these giants of the sea.
From June and November hundreds of humpback pods make the annual pilgrimage from the deep depths of Antarctica to Tonga's warm tropical waters, protected by coral reefs to make it prime real estate for humpbacks to mate and give birth to young.
You don't have to travel far to see 40-ton whales breaching and tail-flicking in the cobalt-coloured water here and new mothers showing off their already two-metre calves.
Unlike most other whale-watching destinations, the experience doesn't end there. You can also get into the water yourself and come face-to-fin with humpbacks and listen to the song of courting males underwater – their low notes can carry up to 100 kilometres through the open ocean.
Tours range from express day trips to in-depth multi-day expeditions.
7. Pet a panda
Chengdu, China
With less than 2000 pandas left in the wild, very few of us will ever get to see these notoriously shy creatures in person. However, for a small fix-figure fortune, boutique travel agency Remote Lands will take you behind the scenes of Chengdu's Research Base of Giant Panda Breeding.
Inside you'll be taught how to safely interact with pandas, before being allowed into their preserve where you can feed them bamboo.
However the highlight for most is interacting with the young cubs. With one of the world's most successful panda breeding programs, the centre is home to cute cubs which you can even hold and cuddle. During your tour around this 260-acre preserve, also keep an eye out for red pandas, golden monkeys, cranes and other rare birds.
Although the experience does come with a sizeable price tag, most of it goes directly to the research base for the continued care and preservation of this Chinese icon.
8. Trek with a llama
Yellowstone National Park, USA
As the world's first official national park and America's wildlife capital, it's little wonder this 900,000-hectare landmark offers among the best wildlife encounters going around.
Taking in forests and grasslands, lakes and canyons, geysers and waterfalls, the wildlife is just as varied as the landscape. Think wolves and grizzly bears, bison and moose, ospreys and coyotes – and the best way to see it is on board a safari.
There are many options to choose from, but our pick is the llama treks. Yes, you can trek through some of Yellowstone's scenic backcountry trails while your furry friend carries all your supplies for a multi-day, overnight adventure.
It goes without saying the trails offer plenty of photographic, fishing and wildlife-watching opportunities along the way. Best of all, not only is this is an environmentally sound way of seeing the park, but it's perfectly suitable for families and children.
9. Try your hand as a dog-sledding musher
Norway
They say dog is man's best friend – a connection best seen in Norway where huskies have long been a vital source of transport and companionship in isolated arctic areas. And what better way to experience this slice of Norwegian history than trying your hand as a musher on a dog-sled tour?
While you sit back and take in the landscape, keep an eye out for local wildlife such as polar bears, seals and polar foxes. This is also one of the most idyllic ways to see the famed northern lights.
There's no shortage of tour options either, ranging from being a passenger on a daytrip to steering your own pack for several days. Better still, dog-sledding is available all over Norway, from Finnmark and Svalbard in the north to Telemark in the mountainous south.
Visit in February and you can also see Femundløpet, the world's biggest dog-sled race starting in the cosy mining town of Røros. Otherwise, the other World Cup event is Finnmarksløpet in March, Europe's longest and northernmost sledge dog race.
10. Ride like the Romans
Cappadocia, Turkey
Cappadocia, known as the "Land of Beautiful Horses" in Turkey's Central Anatolia, boasts among the richest horse riding history in the world. Greek, early Christian and Ottoman history all feature Cappadocia's skilled steeds in some way, but most notably is was the Romans who came here for the horses and exported them back for their famed chariot racing.
Today horse riding here has become popular experience amongst travellers, not only for the quality of the horses, but for the region's unique scenery with its honeycombed hills and towering boulders, likened to a lunar landscape. Along the way expect to see Byzantine churches and centuries-old monasteries, traditional villages carved out of soft rock and a smattering of hot air balloons dotted across the sky, all the while guided by a Turkish cowboy.
Tours range from a couple hours to a couple weeks.
LEAVE YOUR COMMENT