World's nine least visited countries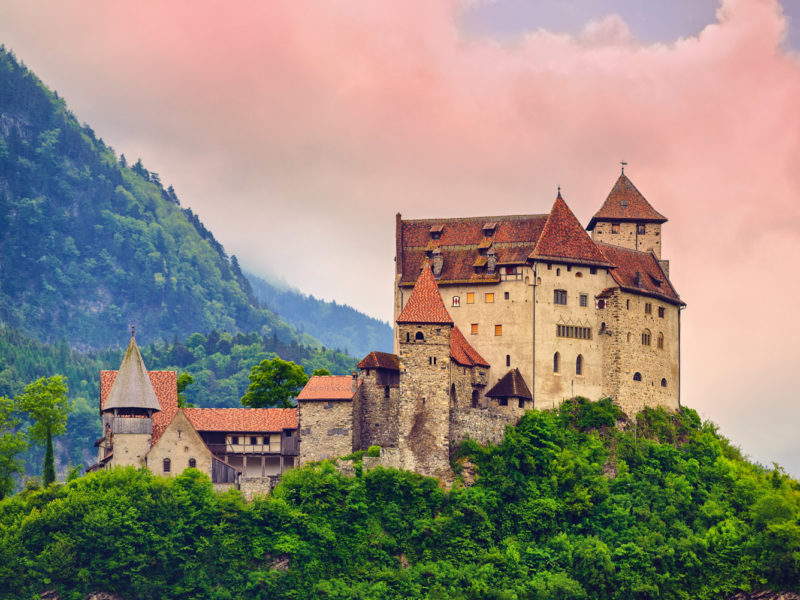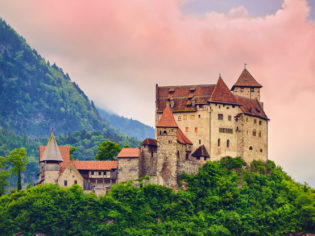 Ticked off by tourists? Head to one of the world's least visited countries and you might have your next ski slope or desert island all to yourself, says Dilvin Yasa.
Travel bores are often heard long before they are seen.
"Maaan – you should have seen Kilimanjaro before the tourists invaded and destroyed the joint," they'll tell anyone within earshot as they stare pensively into the distance. "Those were the days."
If you're one of the unfortunate ones caught in the crossfire of intrepid travel flashbacks, two things will go through your mind – the first is unkind, but the second?
How on Earth do these people discover such destinations before the rest of the world cottons on to them?
The answer may lie in planning your next holiday to one of the world's least visited countries as listed by the United Nations World Tourism Organisation (UNWTO).
Just don't become a travel bore when you get back.
Tonga
Visitors: 45,000 per annum
The Kingdom of Tonga is comprised of 176 picturesque islands smattered to the south of Samoa and south-east of Fiji.
You'd think its proximity alone would make this Polynesian wonderland a hit with Australians but Tonga is largely underdeveloped which means that although the western crowds are refreshingly rare, so too are western-standard facilities.
Why you should visit: Surrounded by pristine atolls and lagoons teeming with colourful reefs, wildlife and shipwrecks, Tonga is renowned for its diving and snorkelling.
Get up close to the pods of humpback whales, which mate and calve off the coast of Vava'u between June and November, enjoy a traditional Tongan feast of up to 30 different dishes, then lay back on a hammock and enjoy a kind of tropical serenity that's free of "NARELLE! – Giza Bintang!"
Getting there: Both Air New Zealand and Virgin Australia fly to Tonga.
Liechtenstein
Visitors: 53,000 per annum
"I'm off to ski Liechtenstein" is not the sort of statement you usually hear come ski season; although this tiny landlocked alpine principality is every bit as picturesque as its neighbours Switzerland and Austria, travellers are often put off by the fact it has no airport and requires quite a bit of effort to get to.
Why you should visit: If you're into Von Trapp-style mountain scenery complete with gothic castles, stunning cathedrals and powder-white ski slopes, Liechtenstein is for you.
Start off in the capital, Vaduz, where you can take in Schloss Vaduz (home to the royal family), and shop for the principality's famous pottery before heading out to the mountains.
Malbun Ski Resort (its websites claims it is famous throughout Liechtenstein) offers 23 kilometres of pistes to suit all abilities as well as Malbi Park Kinderland for tiny snow bunnies.
Getting there: Fly to Zurich, then get on one of the many Zurich to Vienna trains or buses (115 kilometres).
Tuvalu
Visitors: 1200 per annum
It's at the bottom of the tourism list, but sadly, it's fortunate it's even on the list at all, considering how quickly this nation of nine low-lying coral atolls is disappearing into the sea.
Neighboured by Fiji and Samoa, Tuvalu is the fourth smallest country in the world with limited infrastructure and industry.
Why visit: Got a luxury vessel you're keen to sail? Tuvalu is popular with yachting enthusiasts who make the most of its spectacular scenery (and refreshing lack of formalities) by hopping from island to island.
Scuba diving and snorkelling are also top-notch, but if you're looking to drop out of society for a while, it doesn't get better (or more remote) than this.
Getting there: Fly Fiji Airways to Suva, then fly to the capital Funafuti.
Comoros
Visitors: 15,000 per annum
Utter the name Comoros and there's a good chance people will think you're talking about imported beer so little is known about this tiny African nation.
Located at the northern end of the Mozambique Channel, it's similar in style to its glam neighbour Seychelles but much poorer – one half of the population live under the poverty line.
Why visit: It's renowned for its diving, but since Mt Karthala's 2005 volcanic eruption, it's actually the hiking in Grande Comore, the largest of the islands, that's not to be missed.
Also popular with the strutting set is the Dziani Boundouni crater walk on Mwali and hiking in Mayotte (the only island that's still a part of France) but more sedentary folk will enjoy the bustling market scene and a trip to a flower plantation.
Getting there: Fly Emirates to Johannesburg, then Air Austral via Saint-Denis in Reunion.
Moldova
Visitors: 8000 per annum
If it weren't for the joy that is Eurovision, this tiny landlocked Eastern European country would probably never register on our wanderlust radar.
True, Moldova suffers a reputation for being a bit 'blah', but since its tourism industry is focused solely on its staggering wine industry (140-plus wineries and counting), little else is known about the republic.
Why visit: If you like a tipple, this is the place for you.
As a wine country, you can fill up a whole week with wine-related activities from visiting vineyards and wine processing factories to emptying your life savings in underground cellars.
Less celebrated, but every bit as interesting, are Moldova's 87 museums, mostly housed in buildings of special architectural importance.
It's also worth noting that travelling around Moldova is cheap with prices comparable to those in Indonesia.
Getting there: Fly Emirates to Istanbul or London, then Air Moldova to the capital Chișinău.
Federated States of Micronesia
Visitors: 26,000 per annum
On paper, this 607-island nation just north of Papua New Guinea sounds like a traveller's dream; four unique states – each with their own distinct cultures, traditions and ecologies – wrapped up in a Bounty commercial (all swaying palm trees and pristine lagoons).
Unfortunately, it's also remote, notoriously expensive to get to, and suffers from a lack of infrastructure.
Why visit: FSM is home to some of the world's best dive destinations (the state of Chuuk is basically one big underwater wreck museum), and the azure waters off Pohnpei and Kosrae are teeming with hundreds of species of marine wildlife. But for something truly special, visit Yap, the FSM's most traditional state, where locals still trade using the stone currency.
Getting there: Qantas and United Airlines fly from Brisbane.
Solomon Islands
Visitors: 23,000 per annum
It's only a three-hour flight off the coast of Australia, yet this tropical island nation also suffers from a case of the 'Tongas' (all the right tropical elements but facilities that are too underdeveloped to lure the western dollar).
Now that the Duke and Duchess of Cambridge stayed at SI's Tavanipupu Private Island Resort as part of last year's Pacific tour, however, we suspect this is about to change.
Why visit: Empty beaches fringed by palm trees and pristine water… you've heard this all before?
How about caves filled with skulls (an interesting snapshot into their history of cannibalism), and relics and wreckages left over from WWII where some of the bloodiest battles took place in and around the capital, Honiara?
The diving here is stellar, but if you're more of an 'above sea level' kind of person, it's also the place to take in a scenic canoe adventure.
Getting there: Virgin Australia flies regularly to Honiara.
Marshall Islands
Visitors: 5000 per annum
Got a lazy $4K to $10K burning a hole in your pocket and a yearning to spend 40-odd hours on a multi-stop flight?
Look no further than the Marshall Islands, an island nation located around the halfway mark between Australia and Hawaii.
Why so expensive? United Airlines has the monopoly on flights out here and have priced them accordingly.
Why visit: The Marshall Islands consist of two island chains of 30 atolls and 1152 islands and is best reserved for the serious (and cashed up) diving enthusiast.
Bikini Atoll, once a ship graveyard and the site of many American nuclear tests in the '40s and '50s is a World Heritage site and considered a bucket-list destination for serious divers.
Sand-seekers are better off at a less polluted atoll such as Arno, which will provide that postcard-perfect paradise setting.
Getting there: United Airlines flies to Kwajalein airport from Cairns.
Turkmenistan
Visitors: 7000 per annum
Let's be honest, a country that's bordered by Afghanistan and Iran to the south and Uzbekistan and Kazakhstan to the north is never going to win any popularity competitions.
Largely closed off to the outside world since gaining independence from the Soviet Union in 1991, tourism is welcome; however, Turkmenistan's omnipresent army and harsh desert terrain often prove to be a deterrent.
Why visit: History buffs will get a kick out of Turkmenistan's ancient ruins, the most famous of which is Merv, once the largest city in the world, now a UNESCO World Heritage site full of ancient sub-cities.
The ancient city of Nisa is also popular (or as popular as it can be with 7000 visitors).
But our pick? The Darvaza Gas Craters, affectionately known as 'the gates of hell'.
These were created after a gas exploration in the 1950s and one of the three craters is still burning to this day. Bring marshmallows.
Getting there: Turkish Airlines has regular flights to Ashgabat.
LEAVE YOUR COMMENT