Steven Dupont: Photography from the other side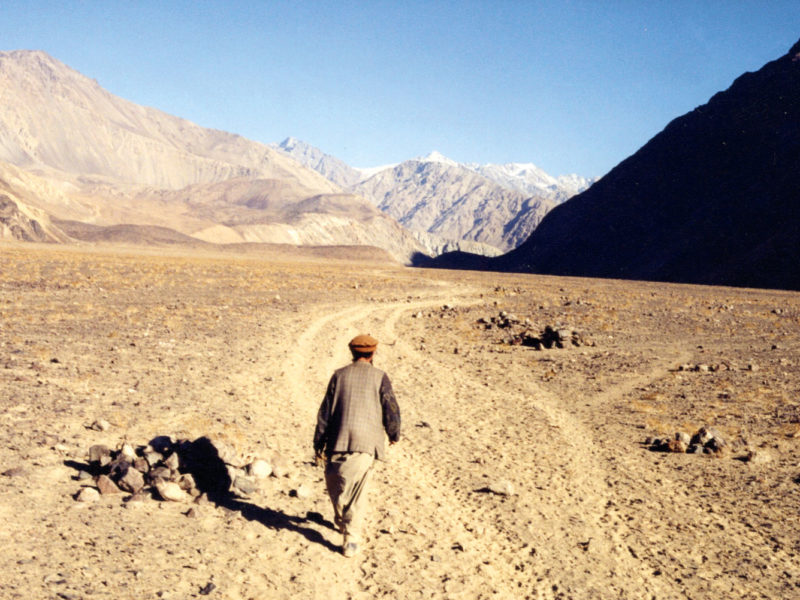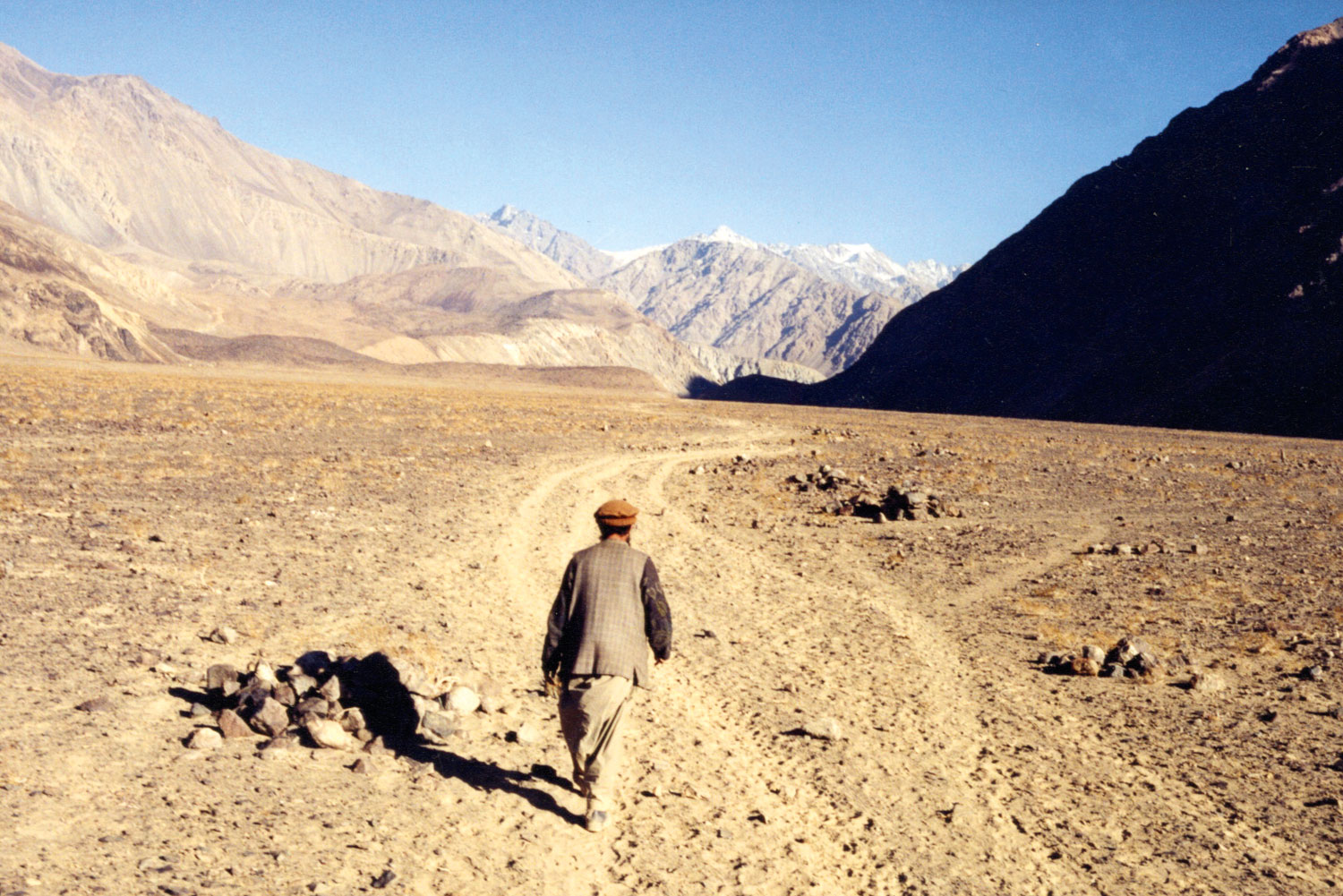 Here we chat with one of Australia's most renowned and awarded photojournalists, Stephen Dupont, about his astounding travels.
Stephen Dupont is one of Australia's most renowned and awarded documentary photographer and photojournalists, following his lens to the edge of the world and back, producing extraordinary photo essays from some of the most dangerous and astounding countries.
Here he talks about his unique travel experiences.
What are your earliest childhood memories of travelling abroad?
I guess my earliest memory was when I was five and my parents took me to Denmark because that's where my family are from. I remember being excited about visiting places like Legoland, like most five-year-olds would be.
I also remember flying to Canada, via the US, and my mum and dad were taken away by American customs because there were some problems with their visa. We were put in this separate room whilst things were being worked out. I guess it was my first experience of having a shakedown by American customs and then being semi-deported to Canada.
In Canada, there were amazing national parks and I vividly remember the bears coming down to the houses at night and raiding the rubbish bins.
It's hard because you probably take your camera with you wherever you travel, so you may not experience a holiday the way most of us would – but tell us what you would consider as your favourite holiday.
Holiday as opposed to work – it can be hard to distinguish between them.
Right now I would probably say my favourite holiday was Bali. I know its clichéd but I really enjoy it. We recently went and stayed in a villa just outside of Ubud in a place called Villa Naga and loved it. Bali is everything you want in a holiday – it has great food, great accommodation, there are beaches to enjoy and also great wilderness sites like the interiors of volcanos. And of course you can also do it in luxury but affordably – especially if you stay in a villa.
What is your best travel experience?
I would say travelling through the Panshir Valley by horse and foot in Afghanistan, crossing though Nuristan and the Hindu Kush Mountains, and ending up in Chitral in Pakistan.
It truly was an extraordinary journey because it was just after the September 11 attacks in 2001, and the new war on terrorism had just erupted in Afghanistan.
This route was the only way I could get out of Afghanistan safely and fast. Getting a helicopter would have been a nightmare. I got advice from a friend who knew Afghanistan well and after communicating with Afghani warlords we rented three armed guards and some horses. It took us about five days to travel though the Hindu Kush to Pakistan.
When we reached the border into Pakistan it was the beginning of anti-America fever so anyone who looked remotely American was in danger. We jumped on a mini bus and travelled to Islamabad through rioting crowds who were trying to kill Americans. It wasn't a holiday but it was a life experience for which I am thankful for and will never forget.
What are five places where you have been that you suggest everyone should see in their lifetime?
I would say Havana in Cuba and The Himalayas (including places like Tibet, Nepal and Kashmir).
India has also always been one of my favourite destinations of any country. I spent one year travelling by train through India and have been back about 20 times. Anywhere there is amazing, especially during the Kumbh Mela, a large Hindu festival.
As a city, I think New York is one of the greatest in the world – it's an artistic hub and a wonderful concrete jungle.
And I would also honestly say Afghanistan. I hope that one day there will be peace and that people will be able to go there for holidays. It is truly one of the most beautiful countries that I have ever seen both geographically and spiritually.
Can you tell us anything about Afghanistan that is different from what people who haven't been there would associate with the country?
I am pushing about 20 trips there now; I recently went back again a few months ago.
Bamiyan, in the centre of the country, is the most beautiful place I have ever seen. There are mountain ranges and small villages, and it used to be the place where the largest buddhas in the world stood before they were destroyed by the Taliban about 10 years ago. Near by is Band-e Amir, a beautiful collection of turquoise lakes. The area is very isolated and deadly quiet with surrounding mountain range peaks and the travelling pilgrims. Any great traveller would be in awe of this place.
How safe would you say it is to travel here?
It's pretty safe to travel to – the New Zealanders are protecting the local area and the local Hazara people hate the Taliban, and the Pashtuns, and are pretty pro-Westerners and Americans. They don't mind the tourists. To get there, you have to be adventurous enough to fly into Kabul. From there you can hire a car and a driver who will take you to Bamiyan. It's not the cheapest once you start hiring a car and driver – maybe a couple hundred dollars a day, but you must bare in mind you are in a remote place.
It's not hard to find accommodation especially if you're not fussy. You may even end up sleeping in a Chai resthouse with other Afghan travellers.
What is the best piece of travel writing you have ever read?
Travels with Herodotus by Ryszard Kapuscinski.
He is a polish travel writer and journalist who I find very inspirational.
What are three things you always travel with?
My camera gear of course! I also will never leave home without a good book, I am a mad reader. I always take a fiction and a non-fiction book. I much prefer to read real books, I don't like the Kindle.
And, my passport… I wouldn't get very far without that!
What would you consider to be your favourite item that you have purchased overseas?
My Afghan rugs – they are beautiful.
What would your worst ever travel experience be?
Although I have many, almost being blown up in Afghanistan would probably be on the top of my list!
In 2008 I was travelling through Afghanistan, and was in a village called Khogyani in Nangahar Province when a suicide bomb exploded close to where I was. A lot of people around me were killed.
What would be on the top of your bucket list to travel to right now?
Anywhere in South America like Colombia, Bolivia and Argentina.
Do you have any favourite hotels that you have stayed in overseas?
Banyan Tree in Bangkok – they have a nice skybar. The Four Seasons in Amman, Jordan, is also very nice.
Do you have a favourite photograph that you have taken overseas that you feel really illustrates the genuine essence of a place?
I took a black and white photograph in India at the Kumbh Mela and now have it as a large panoramic canvas hanging in my house.
It shows the crowds of pilgrims sitting by the edge of the River Ganges.
I like this photo because it is completely timeless, when you look at the photo you can't tell from which era it was taken.
Feel Inspired? Stephen has teamed up with another of Australia's talented documentary photographers, Jack Picone, to offer the intrepid traveller and camera lover a holiday with a difference.
They run five-day documentary/travel photography workshops that take place around the world, visit stephendupont.com for more information.
LEAVE YOUR COMMENT