Is travel killing our planet?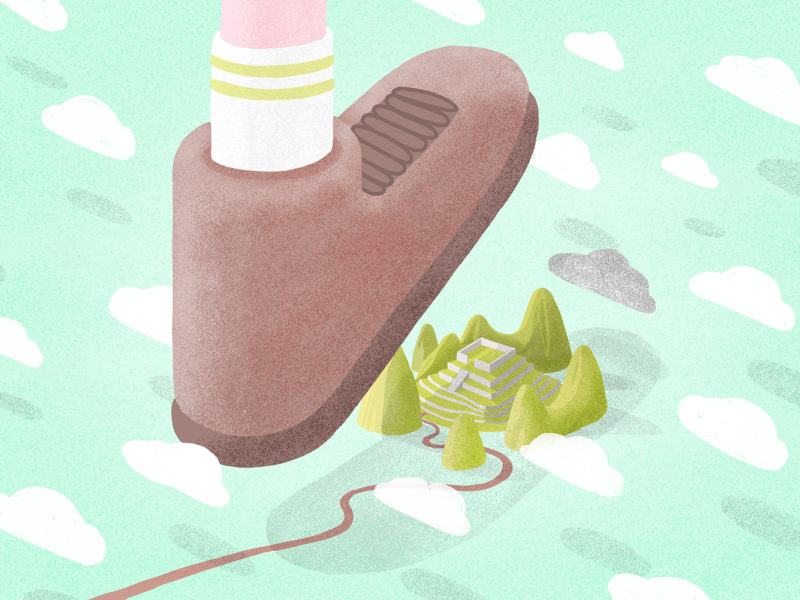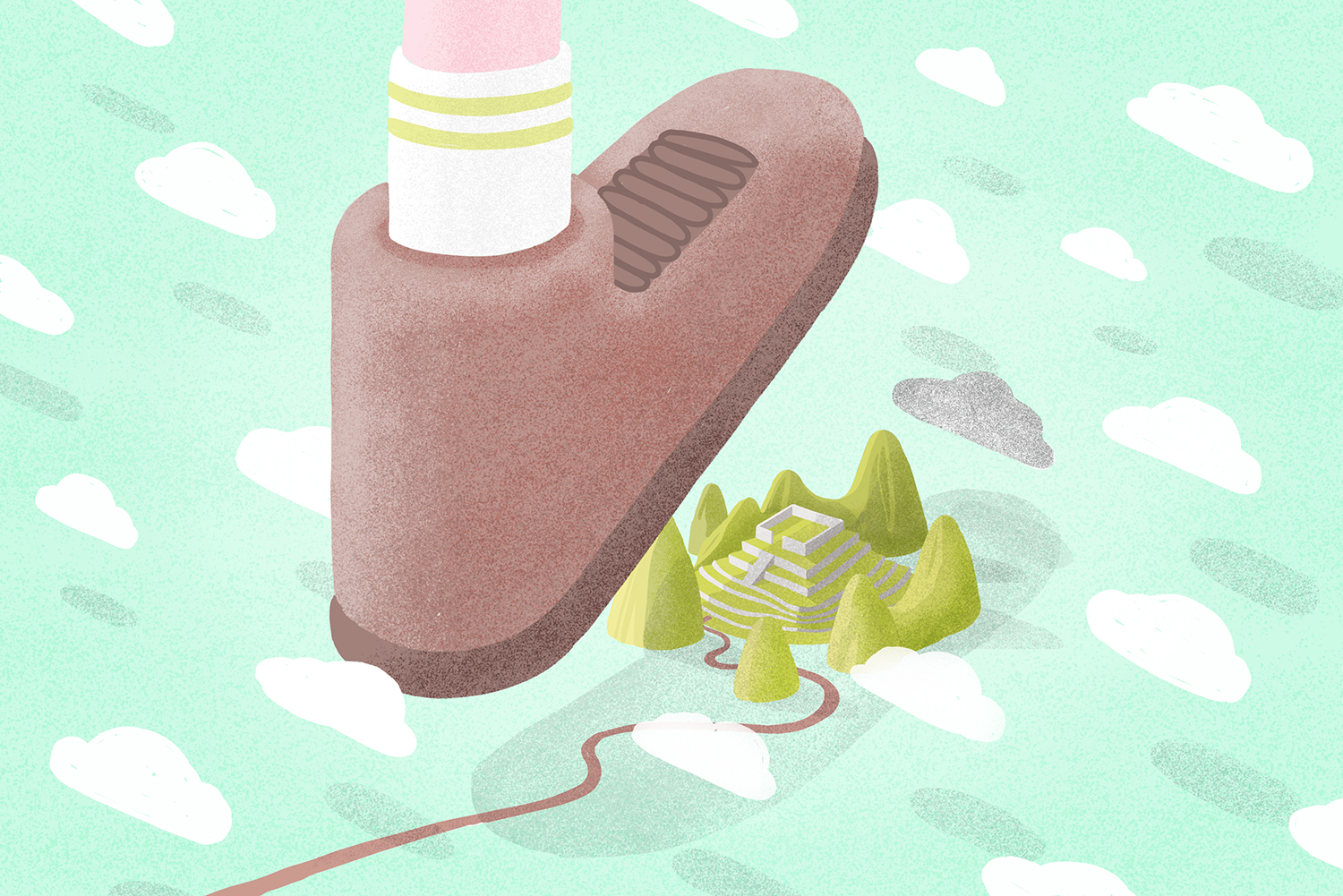 Travel is more accessible than ever, and the 1.2 billion international arrivals recorded globally in 2016 are proof.
But can the environment survive our ever-increasing wanderlust? Kate Symons asks the big question: Is travel killing our planet?
You love where you live, but you weren't prepared for this. You weren't prepared to spend your life within a strictly limited radius, grounded by government restrictions and border controls. You weren't prepared to never see out-of-town friends and family again. You weren't prepared for the world's sights, sounds, smells and experiences to be no longer within reach.
This is a world without travel. It's a dystopian future that doesn't bear thinking about. And, sure, this picture might seem a touch dramatic; let's call it creative license. But a tourism ban is an idea some have proposed in response to our planet-damaging travel habits.
What's the big issue?
Dr Jim Macbeth, an Emeritus Professor at Murdoch University specialising in tourism social science, says the issue of sustainable tourism is a "minefield".
"There's issues around sustainability in tourism that are really, really important and very, very hard to manage," he says. "At one level we want to keep certain economic activity [that tourism brings], but there might need to be a point where we say 'well, from a sustainable development point of view it's time we finish with tourism,' like we finished with mining and we stopped using coal."
What can we do differently?
Thankfully, there's been a significant shift in the way travellers consider their impact, according to Neil Rodgers, managing director of Adventure World, a partner of the TreadRight Foundation and its sustainability projects. Rodgers says responsible tourism has become a top priority for travellers and he believes this change in values is forcing operators to follow suit.
"People will always travel, but what we have noticed now is that there is this yearning [to be educated and to ensure that] what they're doing isn't going to impact the environment," he says. "When we surveyed all of our consumers – a hundred thousand of them – about a year ago, that was the number one element they wanted to see in an operator; that they had a proven background in responsible travel and tourism."
To that end, here are some of the key areas where tourism is causing damage, and some tips on how travellers, both as individuals and as a collective, can effect change.
Air travel: carbon footprints still soaring
Nearly four billion passengers were carried on commercial flights in 2017, according to preliminary figures from the International Air Transport Association (IATA). That's almost double the 2005 figure. While we celebrate the increased accessibility of air travel, the growing number of planes in our skies is having a devastating impact on the very planet we're so eager to see. In 2015, flights produced 781 million tonnes of carbon emissions worldwide. Yet only 10 per cent of us opt in when it comes to the carbon offset fee offered by most airlines, according to Qantas and Jetstar figures.
For a more significant impact, use a carbon calculator like this one to calculate your emissions and donate the offset cost to climate protection projects. When you have options, choose an airline with a better record for reducing emissions (Atmosfair's Airline Index will help), a direct flight over a transfer, and an economy seat, which will be less carbon heavy than a business class seat. Pack light, too. Every gram counts!
The not-so-good cruise news
Bad news. The cruising stats make for pretty dire reading too. In fact, cruise ships emit more carbon per passenger kilometer than flying; they are, after all, floating hotels and, unlike planes, require ancillary services such as laundry and water treatment. Then there's the airborne particles cruise ships produce (some emit as much particulate as one million cars each day, according to a 2017 environmental report), and the waste and water pollution they leave behind.
To cruise with a conscience, start by choosing to travel with an eco-friendly operator. Friends of the Earth prepared this report card in 2016. You could also look out for cruises with charitable initiatives and 'voluntourism' excursions, although be sure to run a critical eye over such projects, as many have been found to do more harm than good.
Re-use the towels… is it enough?
Prefer your hotel to be grounded? Your choice is still linked to myriad environmental issues. Hotels are a huge source of resource consumption and waste, exacerbated by guest behavior – think fresh linens, long showers and miniature toiletries. It's been many years since hotels started inviting guests to reuse towels rather than accept daily replacements, and it's a great initiative, but the problem goes far deeper than the basement laundry. Then there's the issue of over-development with many once-idyllic destinations now packed to breaking point with resource-hungry hotels, resorts, golf courses and other hallmarks of mass tourism.
Infrastructure at these destinations is often ill-equipped to deal with increased demand, not to mention the eco-systems that once thrived where those facilities now stand. Given our penchant for coastal holidays, marine ecosystems such as mangroves and coral reefs are particularly vulnerable. They're also suffering under the weight of holiday activities such as snorkelling, swimming and fishing.
As a hotel guest, take action by using your own toiletries, being mindful of temperature controls and appliances (guests tend to overdo it when compared to at-home use), and hanging the Do Not Disturb sign, a move that will conserve considerable amounts of water since you won't be contributing to the laundry service. Also, be sure to choose accommodation with sustainability runs on the board. Just beware of empty rhetoric.
"If you jump on to a company's website or look at their brochure documentation and you don't overtly see how they are contributing, then that should be your first red flag," says Rodgers.
While there isn't one overarching certification to look out for, accreditation should be from a neutral, independent third party. Ecotourism Australia, for example, is one of just four certification programs worldwide accredited through the Global Sustainable Tourism Council. A list of Ecotourism Australia certified operators can be found here.
The culture-shock question
Environmental threats notwithstanding (and, sadly, we've only scratched the surface on the subject), the greatest cost of tourism to our planet is arguably its socio-cultural impact. The interaction between tourists and their host community, particularly where there is a large cultural disparity, can threaten indigenous identity.
In search of an 'authentic experience', many tourists treat local activities and rituals as commodities, which can trivialise the tradition. In contrast, many tourists in fact prefer their 'authenticity' with a touch of 'same as always'. Intentionally or otherwise, they seek landscapes, food and drink, and activities that feel familiar, and locals often homogenise their offering to appeal to the masses. Although written 135 years ago, it seems Scottish author Robert Louis Stevenson was on to something when he opined, "There are no foreign lands. It is the traveller only who is foreign."
Cultural diversity, just like the environment, is truly precious and worth preserving. And by making this commitment, the dystopian world without travel will recede as surely as those waves on the sandy shore
LEAVE YOUR COMMENT