How to volunteer responsibly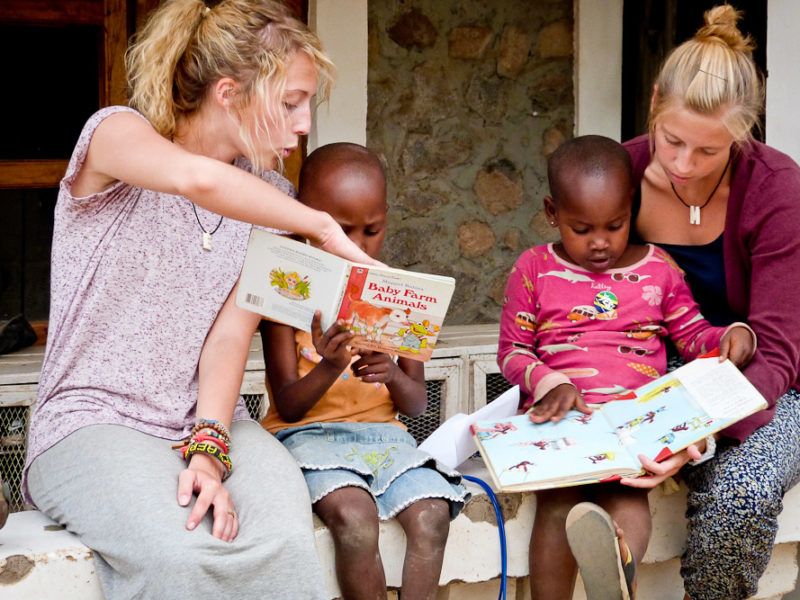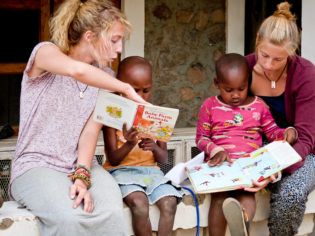 As 'voluntourism' experiences become increasingly popular amongst travellers, we chat with chief executive of volunteering specialists Global Vision International, Steve Gwenin, about how you can ensure your efforts contribute to the right people.
The appeal of 'voluntourism' is soaring. It's a great way to gain new experiences, give back and experience a destination from a different perspective.
In fact, volunteering overseas ranked #47 in our countdown of 100 Ultimate Travel Experiences of a Lifetime.
However, the choice of options and companies, both in Australia and overseas can be overwhelming.
To help narrow down the many options out there, we spoke with chief executive of volunteering specialists Global Vision International, Steve Gwenin.
Here's what he said on choosing a volunteering company and making sure your volunteering efforts really benefit the people and countries they're meant to…
1. Trust word of mouth
When people have a bad experience you'll hear about it, so if past volunteers speak highly of the organisation they went with and the project itself, this is a usually a great sign that the company is doing something right.
Search social media for conversations about the organisation and read through testimonials on the website – these will all help build a picture of who you're volunteering with.
2. Ensure the company is transparent about costs
There is no way of avoiding it; volunteering overseas is expensive. But as the person forking out the cash, you deserve to know where your money is going.
It costs a lot to run an international company well, to keep on dedicated, skilled full-time staff to ensure projects continue even when there are no volunteers and to ensure all safety and training resources, as well as accommodation and meals are covered for volunteers.
Volunteer organisations should be clear of this and a substantial amount should go directly to the project on the ground.
In the interest of transparency, organisations should also be clear before departure of the types of jobs you'll be working on day to day.
3. Be certain that training and assistance is offered to volunteers
While volunteering does give you the chance to gain valuable hands-on experience, your volunteering organisation should provide some training on the job and valuable ongoing support before you start teaching children or assisting local craftsmen to build that school.
You want your time there to be a help not a hindrance.
4. Choose a company that is well known and reputable
If the organisation is well known either in Australia or globally, this is a good start.
If you haven't heard of them, research online for articles about them and see if they've won any high profile awards that help position the organisation as one you can trust.
This trust builds over time so a strong reputation over a long period of time is something to look out for.
5. Look out for reliable local partnerships and connections
You want to know the organisation you're volunteering with works with local partners and NGOs that legitimately require volunteers and can advise what the priorities are for the community so a proven impact can be made.
An overabundance of volunteers with no structure or organisation is a waste of your time and money.
A connection with bigger, well-known organisations helps build trust that the projects will make a positive difference.
6. Ensure the health and safety of volunteers is protected
Volunteer organisations should have risk assessments in place, they should advise on required insurance and provide comprehensive pre-departure and arrival orientation information.
Organisations that take due diligence seriously with emergency evacuation procedures, incident reporting and health and safety audits in place can help you feel fully informed and safe when volunteering overseas.
7. If it seems too good to be true, it probably is!
Trust your gut feeling. If an organisation is offering very cheap volunteering projects or over promising on what you will be doing or where you'll be living, there is a chance it may be too good to be true.
Ensure they are clear on what is included and if there any hidden fees for things such as staff support or equipment hire.
Do your research, ask questions and don't be afraid to shop around.
This is your volunteer experience, you want to do it right and get the most out of it.
For more information, visit Global Vision International at gviaustralia.com.au. This volunteer organisation has supported over 20,000 volunteers on international projects since 1997 around the globe.
For more on ethical and sustainable travel and wildlife experiences visit our Conscious Traveller section.
LEAVE YOUR COMMENT