How to get a holiday refund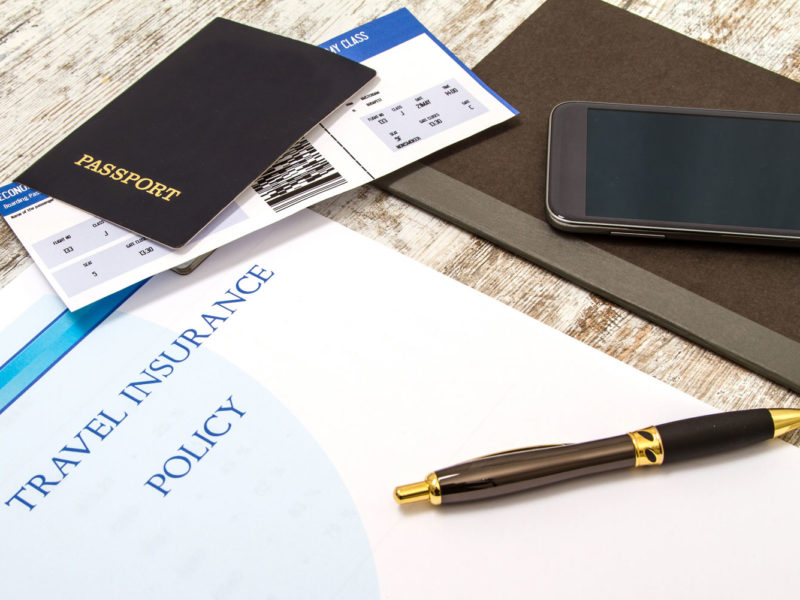 When things just don't go to plan, getting your money back or a fair outcome can be as disappointing as plans falling through in the first place. Here Quentin Long gives his step-by-step guide to minimising the risk of needing a refund, and how to get one when all else fails.
In short, how a travel problem is resolved usually boils down to knowing who you booked with, how well you researched the product and how you managed your complaints.
This is how I advise people to seek remedy…
Avoid needing a refund
Triple check the fine print before booking
You can avoid holiday refund hell by making smart choices in the first place when booking. The two major causes of an unsatisfactory booking is the cancellation policy and additional costs (like mandatory tipping on cruises and tours).
Make sure you read that fine print and understand the ramifications for you.
If you're unsure, send an email or make a call to clarify – if you do make a call, be sure to follow up with an email to document what you were told.
Room types
Room types are another banana skin when booking travel in several different ways.
Make sure the image you are looking at is the actual room you are booking so you aren't disappointed on arrival. This is a common problem particularly for smaller or independent properties.
Check out Oyster Hotels Photo Fakeouts [http://www.oyster.com.au/hotels/photo-fakeouts/] if you ever want to see just how tricky the operators can get.
Also, get a good understanding of all the room types and how they differ. If necessary, make a call to enquire about the room you're investing in in terms of location, outlook, facilities and so on.
It's also worth searching the property on Google Maps in case of noisy streets.
Owners vs companies
Another potential issue can be booking with an owner and not a company, particularly with holiday rentals.
While websites like AirBnB and Stayz have some mechanisms like ratings and complaint resolution in place that largely weed out the bad stays, it's not entirely foolproof.
At the end of the day, you are making a contract with a person and that contract is not standardised.
It can get even trickier when only a majority of lettings in an apartment building are managed by a reputable brand. Take for example the Q1 tower on Australia's Gold Coast. The majority of apartments are managed by Mantra, which means they are cleaned, repaired and held to the Mantra high quality standard. But the properties whose owners opted to manage the rentals through other parties or themselves are not held to the same standard. These apartments will not necessarily be maintained to the same standard. Worse, the individuals are operating off the Mantra brand name (and sometimes even images).
Reviews
Another good check to use, reviews help identify discrepancies between what a hotel promises, and the actual guest experience.
There are plenty of user-generated review websites to choose from, which to be fair, should be taken on board with a grain of salt.
Be sure to cross check with branded media reviews (like IT!).
Give yourself the necessary protection
Travel agents
If booking and managing all your own travel, the onus is on you to solve your problems. If you use a travel agent, then it is largely on them to sort out and with one quick phone call the best of travel agents will spring into action on your behalf…
Travel Insurance
Make sure you book travel insurance. It's a no brainer.
And a quick word on insurance; do not buy the cheapest, you would be surprised by how little they cover. I usually recommend a middle-of-the-road option that covers you for all the necessary outcomes.
Brands matter
It is true that the larger the organisation the more likely it is to have complaint resolution processes in place that protect consumers.
So again, the large hotel and accommodation chains, as well as websites like AirBnb are less risky.
Credit Cards
Book as much as you can on credit card as this can give you extra cover, particularly against fraud.
If you contact your credit card supplier when the product or service is not provided, they will often reverse the transaction if you have enough proof.
How to complain and get a fair outcome
Making a complaint
This is a very simple process. Before you do anything go back to your booking documentation and make sure you know what you are entitled to.
Then call reception or the property owner and make it clear what is wrong and what you would like done about it. The rule here is to give the operators fair and ample time to fix the issue (e.g. another room, a repaired light, a room clean etc.).
And just in case you've never heard the phrase; you catch more flies with honey than vinegar so be polite and appreciative. Anger often doesn't help but simply makes your life harder. Also do not immediately turn to social media to vent – this isn't helpful or fair.
Remember to keep note of who you spoke to and when.
Proof
Make sure you collect evidence and proof. Take photos of the things that are wrong and need to be fixed.
Also document the complaints, usually best in the form of an email.
Refund or no refund
If you decide to move your business elsewhere, your entitlement to a refund is dependent on how the property dealt with your complaint.
If they offered you a viable alternative that equalled what you booked then you are not entitled to a refund. Also their own cancellation rules may have a bearing on your rights.
However if there is no viable remedy then you are. Again, record everything, send an email and then negotiate an outcome as best you can with the manager.
If you are going to change rooms or experiences then you may be entitled to a partial refund.
For example, if you were expecting a river view room and end up with a car park, then a refund is deserved. Where the experience is downgraded then it is reasonable to expect a refund to match the lesser experience.
The legals
In Australia there is a comprehensive set of laws and consumer protections covering accommodation and even accommodation advertising.
These laws around advertising and promotion also give you protection if you booked an international experience with an Australian entity, although most will have in their terms that it is for you and the property to sort out.
Most complaints from international travel will be subject to the laws of the country, so when dealing with a large corporate hotelier or even a global holiday letting site like AirBnb, you are more protected.
Outside those channels it comes down to what you can negotiate on the ground and whether you want to escalate the issues.
LEAVE YOUR COMMENT