How to fly in style with pay-per-use airport lounges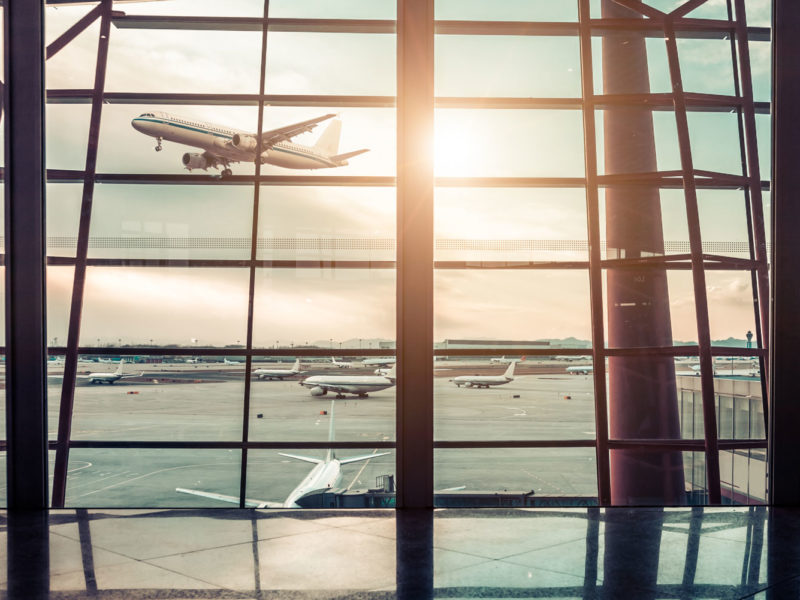 Everyone can feel like they are travelling business class, without the airfare ticket, with these pay-per-use airport lounges! Words by Leigh-Anne Pow.

You know the drill: you are long-hauling it to or from Europe (or America or Canada) in economy and find yourself with hours on your hands in the middle of the night as you wait for your connecting flight.
You've browsed every magazine worth looking at in the newsagency, eaten your fill of fast food, and loitered as long as is acceptable in Duty Free (considering you have no intention of buying anything), and you've only managed to kill 45 minutes. Add tired children to the equation, and it just makes it all the more vivid.
As a travel editor, it's a scenario that has played out for me time and time again (yes, dear reader, travel editors travel the same way as you do most of the time).
There's a solution to airport boredom
But on a recent trip to Europe, when I missed my connecting flight in Hong Kong (yes, dear reader, travel editors mess up their travel plans sometimes too) on the way there, and had a nine-hour layover in Bangkok on the way home, I desperately needed an alternative to wandering around airport terminals aimlessly.
And, mercifully, I found one: pay-per-use lounges offer admission to travellers, no matter which end of the plane they are sitting in.
With their sleek design, comfortable seating, shower facilities and limitless hot and cold food and drink, many boast business-class lounge levels of comfort and service, but for much less than the price of the ticket required to get you into most airline lounges.
Pay-per-use lounges worth the price of admission
JetQuay
Singapore Changi Airport
Changi regularly tops 'Best Of' lists for its facilities, including a clutch of pay-per-use lounges scattered throughout its terminals. But JetQuay's lounge goes above and beyond an ample buffet and comfy armchairs: travellers can actually check in for flights and clear customs all from its luxe interior, before eventually being transported to the gate for departure.
The facilities are regularly used by guests travelling by private jet but, for a reasonable outlay, you can have exactly the same experience. It also offers an arrivals service called Quayside: on my last visit to Singapore, I left my economy seat to be greeted by a driver who transported me across the airport to the lounge, where my passport was inspected by a smiling customs officer.
I was offered champagne as I waited for my bags to be collected and delivered to me, before being escorted to a car right outside the door.
With its subdued lighting and dark neutral tones, the Plaza Premium Lounge in Terminal 1 at Hong Kong's bustling Chek Lap Kok International Airport is an instant respite from the frenetic pace outside.
Accommodating staff explain the admission fee structure and take your flight details in order to monitor your boarding time (well worth $85 for two hours, given I had already missed a flight in the last 24 hours), before you leave the fluorescent lights and endless loudspeaker announcements behind, in favour of comfortable leather seating, unlimited wi-fi, hot food (including noodles made to order) and luxe shower facilities.
The space is divided into different zones, with hot-desks at one end, big-screen TVs playing quietly (the English Premier League proved extremely popular with male patrons) overlooking cafe seating and a bar, and hushed lounge areas.
Located in Terminal 3, Emirates' Marhaba Lounges offer business-class facilities such as hot and cold cuisine and full bar service, a business centre, shower facilities (for an extra charge), complimentary wi-fi and a dedicated kids' area on Concourse A. When it's time to board, there's a priority buggy to take passengers to their departure gate.
Offering everything from traditional English afternoon teas to work desks, free wi-fi and private Rest Pods – complete with lie-flat chair and personal television – Heathrow's Aspire lounge goes that little bit further towards first class with its own dedicated spa offering 20- and 40-minute express treatments, from oxygen-blast facials to hot-cream manicures. Prices start from $74.
Louis' Tavern CIP First Class Lounge
Bangkok Suvarnabhumi Airport
Bangkok's Suvarnabhumi Airport is so vast it's fitting that there are a number of pay-per-use lounges to choose from. Run by the same company and grouped relatively closely together, they all have a different look and feel.
During my nine-hour layover in the Thai capital I did a walk-in, walk-out litmus test of a few, and decided on the spacious and light offering on Concourse A. For just $40 for two hours I got unlimited food and drink, wi-fi and, at times, the whole place to myself (save for a number of smiling staff).
The seating is conducive to getting plenty of rest but, if you are intent on staying awake, the bustle of people coming and going throughout the terminal plays out like a silent movie on the other side of the giant floor-to-ceiling windows.
Also check out…
The Priority Pass is an affordable members' club that gives travellers access to more than 850 lounges in 400 cities around the world, including airline and pay-per-use lounges.
There are three membership levels, from Standard ($138 per year), which covers membership, with an additional flat fee of $38 for each lounge entry, to Prestige ($555 per year), which allows free entry to any and all lounges on the roster, with guests of members paying $38.
LEAVE YOUR COMMENT