6 bizarre cultural rituals worth witnessing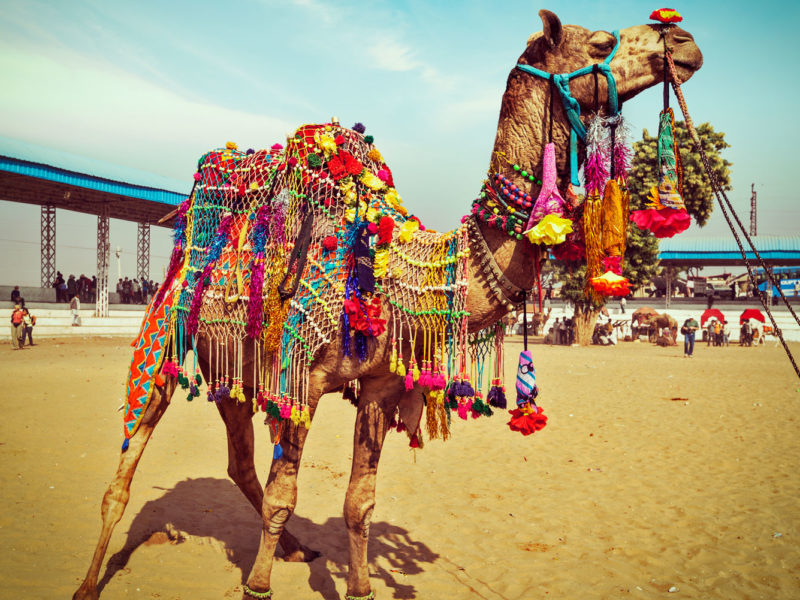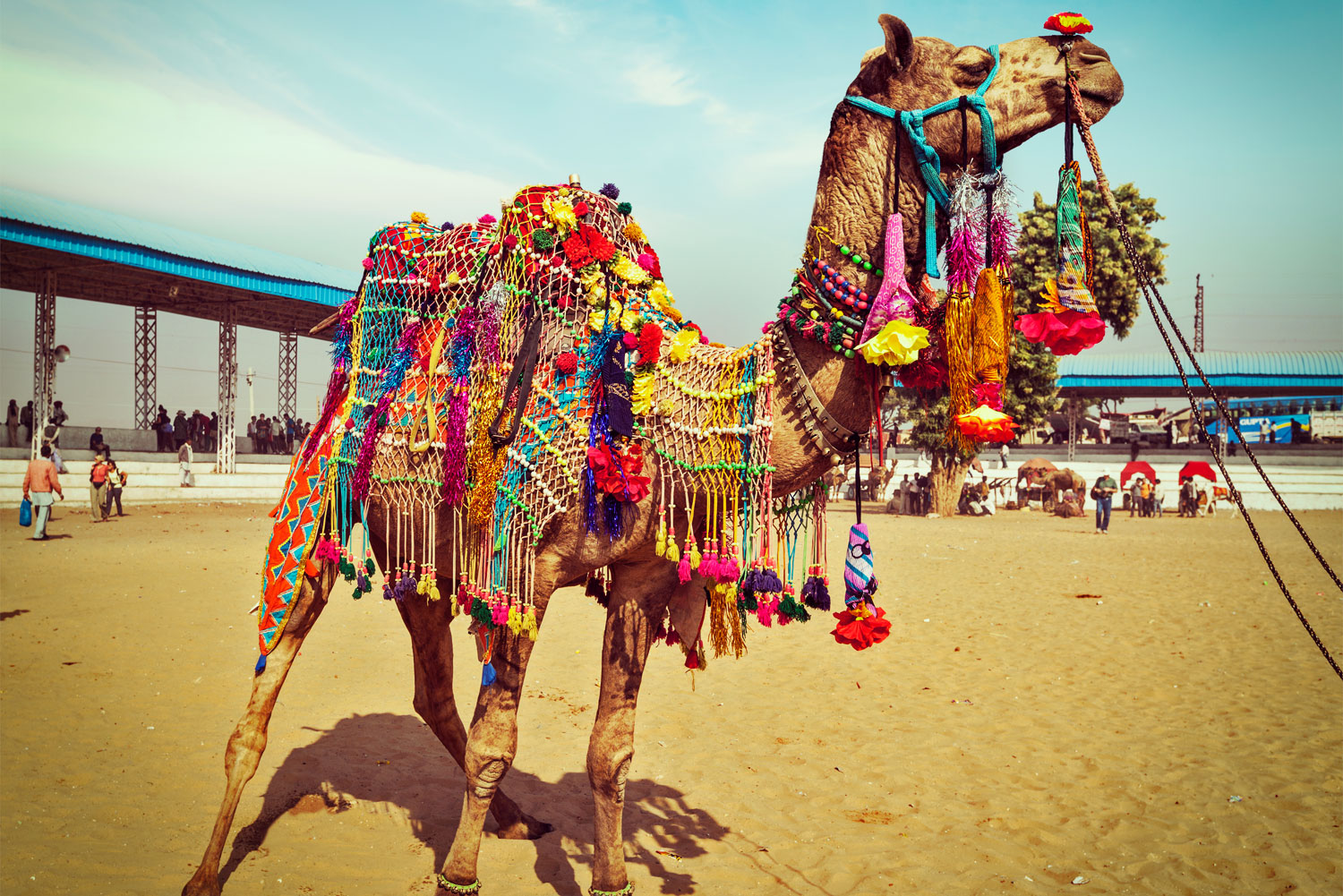 We sifted through the weird, the wonderful and the downright ugly to reveal the most unusual cultural rituals around the world worth witnessing. By Greta Stonehouse
Land Diving
Where is it?
Pentecost Island, Vanuatu.
What is it?
If you think bungy jumping seems daunting, you should see its predecessor, where young men between the ages of 10-30 dive off a large timber tower (sometimes over 30 metres high) with only a tree vine tied around their ankles to keep them from face planting into solid earth.
There is no formal training and no safety net during this annual ceremony, also known as 'naghol'.
Why?
The origins of land diving stem from a tale involving a quarreling husband and wife.
To escape her husband, the wife climbed a large banyan tree but the husband followed. As he approached she secretly tied a vine around her ankle before leaping off the tree. Her husband continued to follow, plunging to his death, while the wife was saved by the vine.
Today only men can participate in this ceremony that signifies a coming of age, as well as a blessing of the earth for the coming yam harvest.
When?
Landing diving takes place between April and June every year, when the vines are strongest.
How to see it yourself:
Traditional ceremonies take place in areas inaccessible to the general public; however you can witness 'commercial jumps' at Lonorore, Pentecost Island, on every Saturday between April and June.
Pentecost Island Land Diving day tours cost from $460 per person.
For more information visit vanuatu.travel
Kanamara Matsuri
Where is it?
Kawasaki – just outside of Tokyo, Japan.
What is it?
This is a celebration of…eh hem…manhood.
We kid you not, during this festival the township of Kawasaki is overrun with phallic-shaped lollipops, candles, prosthetic noses – there's even a gigantic penis shrine that is carried through the town centre, while free sake is passed around.
Why?
Said to have originated during Japan's Edo period (1603-1867), legend has it that prostitutes would pray for protection from sexually transmitted infections at Kawasaki's Kanamara shrine.
Each year these women would carry a phallic-shaped object through the streets before sitting in the shrine's courtyard for a picnic.
Today the festival is focused on promoting safe sex practises, and to raise funds for HIV medication.
We're also told that praying to the phallus shrine promotes good luck in business prosperity and marriage (wishful thinking, guys).
When?
Kanamara Matsuri is free and is held on the first Sunday of April every year.
How to see it yourself:
To easiest way to reach the festival from Tokyo is by train. JR Kawasaki station is on the Tokaido Main Line from Tokyo, and takes approximately 20 minutes.
Crocodile scarification
Where is it?
Ambunti District in East Sepik Province, Papua New Guinea.
What is it?
In this remote region of PNG is anancient tradition known as crocodile scarification.
Typically, it sees boys from 11 years old join their tribal leaders in a private ceremony where hundreds of incisions are made over the boy's body with a razor or bamboo splinter.
After the cuts are made, their skin is lathered in ash and river mud to encourage raised scars that resemble crocodile scales.
This is the final exercise in an extensive endurance test for young boys coming of age.
Why?
It is believed here that crocodiles created humans, and are considered a sacred spirit. This ceremony itself is an initiation process for young men, who must endure this test of strength and self-discipline. Some also believe that enduring this ritual at a young age better equips men later in life.
When?
There is no particular season for crocodile scarring, but it is generally held once every five to 10 years in the village.
How to see it yourself:
Let's be honest, few would actually want to witness this graphic scarring ceremony.
There is, however, the annual Sepik River Crocodile Festival every August which celebrates the significance of the crocodile to local culture, and conservation efforts to protect this stunning but scary reptile.
Devil Baby Jumping Festival
Where is it?
Castrillo de Murcia, Spain.
What is it?
Although it sounds like a 90's horror flick, this religious tradition involves laying local one-year-old babies together on a mattress in the town's main street, awaiting 'El Colacho' – a man dressed up as the devil.
His job is to jump over the line-up of babies, eradicating their evil.
Besides the baby jumping, Catholics celebrate the festival with colourful processions of dancers dressed as demons and angels.
While there have never been any accidents reported, Pope Benedict XVI had requested Spanish priests to keep some distance from the event.
Why?
Since 1621 this annual festival has been part of a four-day celebration following the feast of Corpus Christi, a Christian holiday.
The belief is that by jumping over the babies the devil is not only ridding the babies of any evil, but also protecting the whole town from sin as well.
When?
Castrillo de Murciatakes place on the first Sunday of June after Corpus Christi, so its date will vary accordingly.
How to see it yourself:
Castrillo de Murcia is a remote village so there's no public transport there. The closest city is Burgos, where you can travel the remaining 43 kilometres by taxi.
Camel Wrestling Championship
Where is it?
Aegean region, Turkey
What is it?
Camel competitions across Turkey's Aegean region entail getting two male camels to do what males seem to do best – fight over a female.
While a female camel on heat is held nearby, two male camels are put in a ring together where they fight by leaning and pushing each other down.
A camel is dubbed the winner if its opponent retreats, screams or falls down.
While the event has been criticised for its cruelty towards animals, camel owners are on hand to forfeit the fight if they are concerned about the safety of their camel.
Before the match, camels are dressed up in decorations and paraded through the town with musicians in tow.
Why?
Camel wrestling competitions have been running for over 2400 years, beginning among ancient Turkish tribes. It is said formal matches were inspired after nomadic Turkish tribes spotted camels wrestling in the wild.
When?
The best time to witness a match is during camel breeding season, around January.
How to see it yourself:
Every third Sunday in January, camel wrestling matches are held in an ancient stadium at Ephesus, near the town of Selçuk. But there are many other options across the region.
Tongren Shaman Festival
Where is it?
Tongren in Qinghai, China.
What is it?
For the Tibetan and Tu residents in Tongren, this traditional folk festival is staged in honour of the Mountain God and has been practised for over 400 years.
Villagers dress up in gems and spectacular costumes and bring gifts that are sacrificed to smoky pyres that burn all day.
Crowds can often be found congregating around the Temple of the Mountain God, singing and dancing to the beat of a holy drum.
One of the more famous rituals performed during the festival is the Shangkouqian ritual.
Acting on behalf of the Mountain God, a shaman pierces steel needles about 25cm long horizontally through a person's cheek. Most often both cheeks are pierced, sometimes with multiple needles.
Why?
The Shangkouqian ritual is performed in order to prevent diseases entering the mouth, so when the shaman takes the needles out of the person's cheeks he will blow on the wounds to signify a kind of healing.
While this is certainly a ritual not everyone could endure, participants are eager to take part as they consider it a privilege to practice their ancient religion in this way.
The festival is also believed to create good fortune for the participants.
When?
The festival happens every year in August.
How to see it yourself:
For visitors, Xining is a good base as there is limited accommodation in Tongren.
Regular buses operate between Xining and Tongren, taking approximately four hours each way.
For more information see toursabroadchina.com
LEAVE YOUR COMMENT