100 tips, tricks and hacks from travel insiders - Food and wine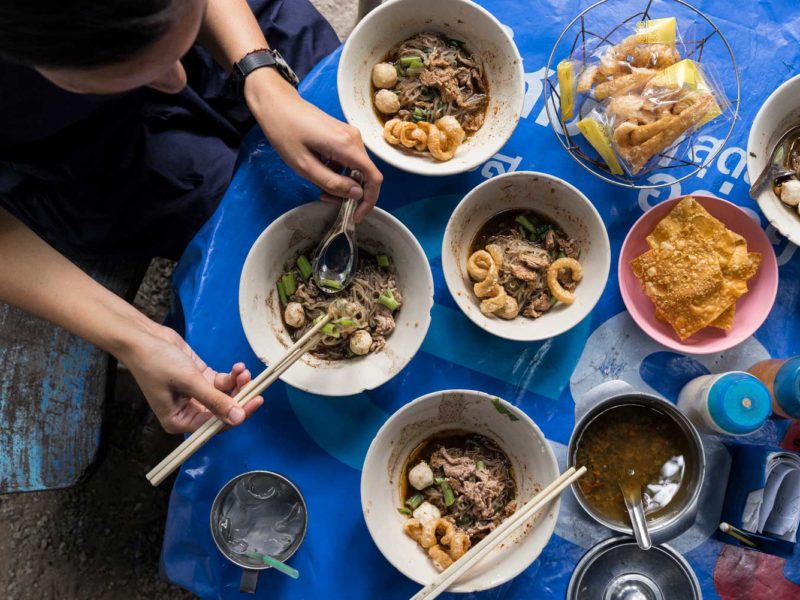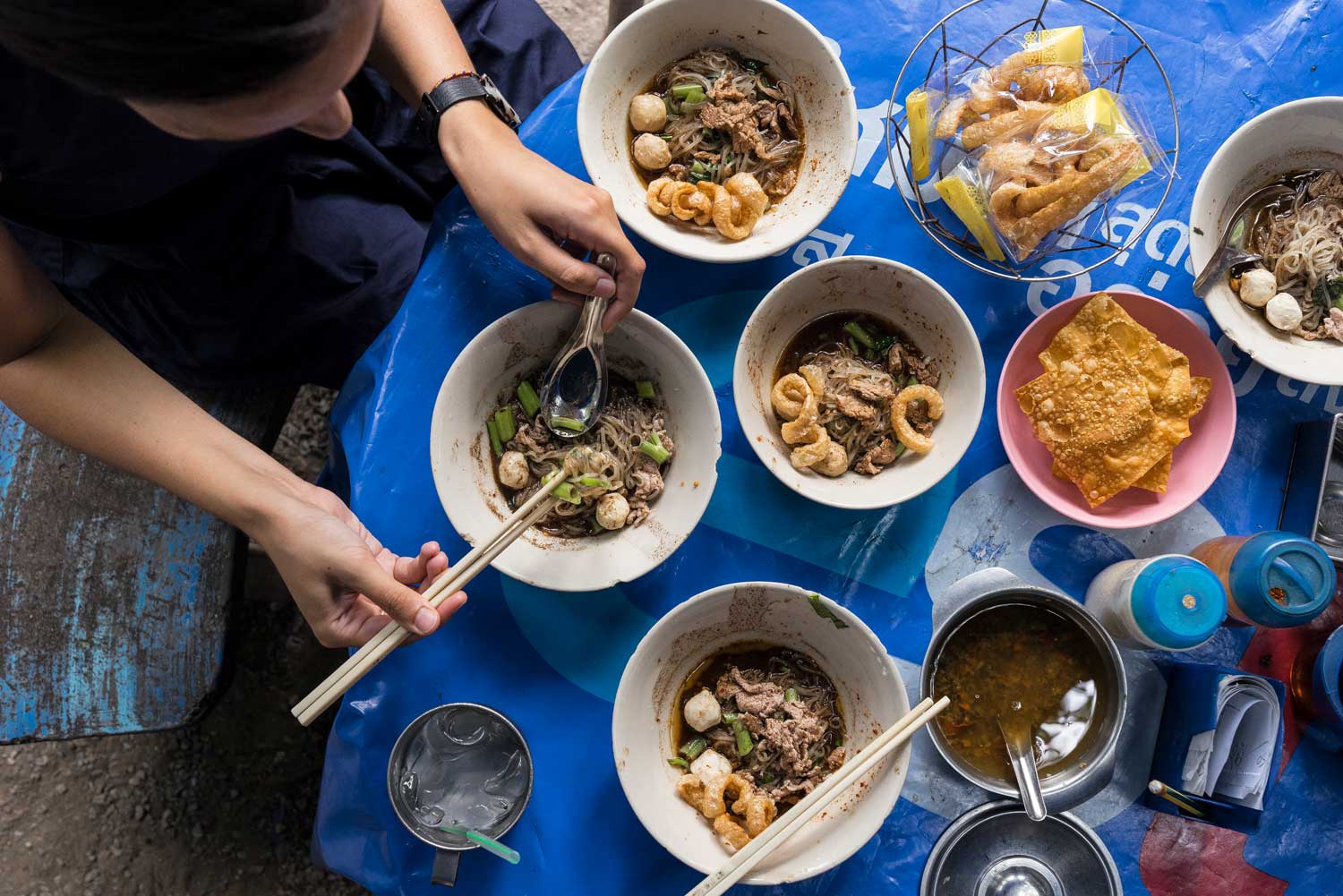 When it comes to visiting any destination, getting your head around the food and wine secrets is everything… here's what you need to know.
We rallied together some of the travel industry's most seasoned experts to bring you the ultimate in travel tips, tricks and hacks – and with this lot, it's all about the food and wine. Enjoy.
1. Dining on board
Cruise ships often feature specialty restaurants that can be very popular. If your cruise allows you to, get in early and pre-book your dining options before you embark, otherwise make bookings as soon as you get on board.
Stuart Allison, senior vice president Asia Pacific commercial & operations, Princess Cruises
2. Seek your own
This might be controversial, but… don't research. We used to spend weeks trawling online blogs before our trips to find The Best Food in X City and travel hours just to get to the most famous spot, but all too often we'd arrive to long queues and disappointing food, when the tiny local restaurant just next door to our hotel was just as good, if not better, more charming and certainly cheaper. We use magazines and blogs for initial inspiration, and, while TripAdvisor can help with practical information, we're big advocates of seeking your own satisfaction.
Food and travel writer Eloise Basuki and photographer Leigh Griffith, producers of the award-winning travel blog Strangertalk.co
3. Eat your way around Rome's Bohemian neighbourhood
Anytime someone I know is heading to Rome, I refer them to an Eating Italy food walking tour of Trastevere, which my husband and I enjoyed on a holiday there in 2014. Drinking wine in a cellar that predates the Colosseum is just one of the highlights of this wander through the cobblestone streets, meeting local makers and tasting everything from traditional cookies to baked artichoke hearts and piping-hot suppli.
Celeste Mitchell, travel journalist
4. Fresh Kiwi seafood
My favourite thing to eat is a Battered Oyster from Top Shop in Matauri Bay in Northland, New Zealand. Seafood doesn't get much fresher than that.
Euan Taylor, COO, Robertson Lodges
5. Social dining
If you're looking for good food while you're on the road, forget TripAdvisor (seriously, have you seen what TripAdvisor recommends for your own city – it's ridiculous) and head to Instagram. Use the location function and you'll get to see first-hand images from locals and visitors and you can pick what takes your fancy from there. It's like a picture menu. You can even do this months in advance if you want to plan ahead and book restaurants.
Adam Liaw, cook, television presenter and author of Destination Flavour (Hardie Grant & SBS Books), out now
6. Real Spain
Half way between Alicante and Valencia, in a blink-and-you'll-miss-it town called La Drova, is a restaurant called Bar Restaurante Parpallo. With plastic chairs and paper tablecloths, there were only three things on the menu when I visited; real, traditional paella with rabbit, chicken and beans, a starter of flaky empanadas stuffed with cheese and greens, and a crunchy chopped salad. Road trip gold.
Sophie McComas, director of Buffet, a creative content studio specialising in food, drink and travel.
7. Street food in Malaysia
Penang gets all the plaudits for its street food but the lesser-known former colonial town of Ipoh, three hours south, is now considered one of Asia's top street food destinations. It was also voted as one of the top places to visit anywhere in Asia by Lonely Planet two years ago. And it flies entirely under the radar – chances are you'll be the only Australian tourist in town!
Craig Tansley, travel Writer
8. Eat with the locals
Having travelled extensively throughout Asia and South America in particular, I recommend eating the street food or at the places most popular with locals. This has held me in good stead and I've rarely gotten ill. I've fallen into trouble with food when I've tried to eat a dish from home that the locals may not know how to prepare properly. Bacteria grows on food that has been sitting around at room temperature, so if you go for steaming hot or chilled, it's much safer. If you eat the local specialities, not only will you be less likely to get ill, you'll experience some new taste sensations.
Emma Prineas, acting head of marketing, Wendy Wu
9. Coastal vineyards in Croatia
I've just returned from Croatia, where I discovered its thriving local wine scene on the islands, and also along the coast. We took the most scenic drive through the vineyards of Orebić [pictured] – think mountainous coastline with a view of the islands on one side and rolling vineyards on the other – and enjoyed a week in Korčula enjoying its grk wine, a perfect white (in my humble, non-connoisseur opinion) grown nowhere else in the world.
Beth Wilkinson, founder and editor, Lindsay, a biannual print and online publication that celebrates the importance of culture and place.
10. The must-eat dishes in Asia, from Vietnam to Japan
Vietnam I love the fresh rice paper spring rolls with beef and mango and lime and chilli dipping sauce. Beef pho, with all the fixings like chilli sauce, fried garlic and fresh herbs (a Hanoi specialty). Cha ca is also a favourite: turmeric-marinated catfish is stir-fried with dill and served over rice noodles with chilli vinegar sauce and roasted peanuts. There's an entire street in Hanoi that only serves this dish.
Japan It's hard to get a bad meal here as food is elevated to an art form. I love the tiny restaurants that serve only one speciality. Pork tonkatsu with yuzu cabbage slaw (the train stations have the best) has a special place in my heart. The street markets are the best places to get okonomiyaki, the fat pancakes with cabbage and bacon, drizzled in tonkatsu sauce. Ramen is, of course, practically amazing everywhere. Izakaya (Japanese pubs) are a required visit for the crispy gyoza, yakitori, fried chicken and cold beer.
China No matter which city I'm in, I always seek out boiled pork dumplings with black vinegar dipping sauce. Fresh hand-pulled noodles are also a not-to-be-missed dish. The Sichuan versions with roasted chilli oil or dan dan noodles with ground sesame, vinegar and roasted chilli flakes are particularly good.
Thailand Its salads are my favourite with their fiery lime dressing, fresh herbs and crunchy fried onions. Minced pork larb, grilled beef or green papaya are all stellar. Kai yang chicken with spicy tamarind sauce has a special place in my heart. Marinated chicken is spatchcocked and grilled with lashings of fish sauce and chillis. Moo ping (found at most market stalls), a coconut-basted pork skewer, is also worth seeking out.
Malaysia/Singapore The best food is always found in the markets with an endless choice of stir-fried noodles, soups and curries. Mee goreng noodles with sweet soy and cabbage, nasi goreng rice with fried egg or the laksa soup are some of my top choices.
Indonesia Gado gado salad is the best pick and perfect for the hot climate. Chopped vegetables and cabbage are dressed with a tamarind peanut dressing and served with crispy rice crackers and roasted coconut flakes. Try as many sambals (pounded chilli paste) as you can. They serve it with grilled skewers, meats and tofu and it's crazy hot and delicious.
Jennifer Joyce, food writer, stylist and author of My Asian Kitchen (Murdoch Books)
Check out more of the best 100 tips, tricks and hacks from travel insiders by category
Europe | Beaches and islands | Classics | Hacks | Food and wine | No place like home | More for less | Off the beaten track | Asia
LEAVE YOUR COMMENT