100 Best Hotels and Resorts: The Panellists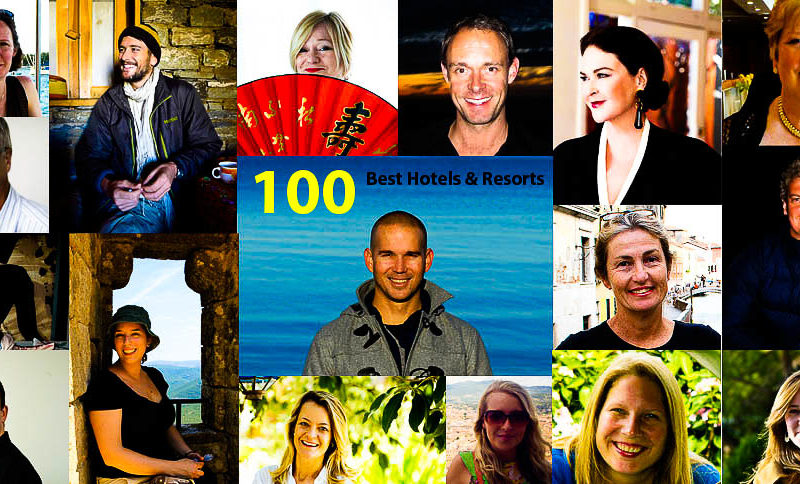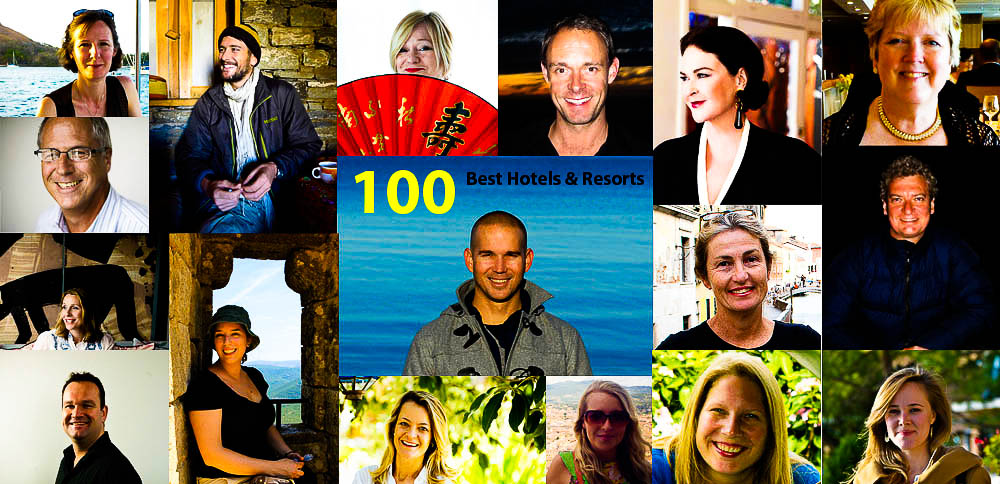 Here they are. Our panel of experts who have more than 230 years of experience in travel writing between them, judges of our 100 Best Hotels and Resorts . They've checked-in and out of countless hotels and resorts around the globe. Who better to judge the best, than the best?
After some consideration, we felt that the concept of 'the best' was actually quite simple. For a hotel or resort to be considered by our panel it had to be the most unique, special and exceed all reasonable expectations on customer experiences.
We were equally discerning in selecting our judging panel. We used three criteria for panel selection: expertise, a global reach and a variety of interests and tastes represented. The panellists range from adventure lovers to a-billion-count-Egyptian-cotton-only travellers. Among the panel, which has a combined 230 years of experience, are Claire Wrathall, part of the editorial team who launched Condé Nast Traveller (UK); Sunshine Flint, contributing editor at BBC Travel; and former Vogue editor Kirstie Clements.
Let us introduce you to our experts.
Bev Malzard, Sydney, Australia
Bev has been a journalist for longer than she will own up to. She is an internationally award-winning writer and editor of Get Up & Go – a travel magazine for 'grown-ups'. She is now into the third term serving as President of the Australian Society of Travel Writers. She hates pina coladas, walks on the beach at sunset and team sports. She loves travel, hotels, shoes and cake.
Claire Wrathall, London, UK
Claire Wrathall was part of the editorial team that launched Condé Nast Traveller in the UK and she now writes about travel, art and philanthropy, mostly for the Financial Times. She spends a great deal of time in hotels around the world, but home is a house in London that is within walking distance of the one she grew up in.
Jim Byers, Toronto, Canada
You might say travel is part of Jim's being. His parents always told him he was conceived in Rome (information he didn't want to know) and his mother became a travel agent. After 27 years covering politics and sports (including six Olympic Games) at the Toronto Star, he became travel editor in 2008. He's now their travel columnist and has his own website, jimbyerstravel.com.
Juliet Kinsman, London, UK
Wanderlust is in Juliet's DNA. A peripatetic life has seen her live in Manhattan, Africa, Canada, Washington DC and India. After 10 years in London as a music journalist, she traded dance floors for 'do not disturb' signs as founding editor of hotel guide Mr & Mrs Smith. Her articles appear in publications from Condé Nast Traveler to Financial Times. Her blog park-life.org is all about hyperlocal…
Kathleen Squires, New York, USA
A serial traveller who often lets a country's cuisine dictate her itineraries, Kathleen has visited all seven continents and 60 countries, including stints living in London, Tokyo and Buenos Aires. Her work appears in the Wall Street Journal, Fodors.com, National Geographic Traveler, and Time Out New York. She is also the co-author of The Coolhaus Ice Cream Book out in 2014.
Kirstie Clements, Sydney, Australia
Kirstie Clements is a best selling author, journalist, consultant and speaker. She worked for Condé Nast International for more than 25 years and was editor-in-chief of Vogue Australia for 13 years. The Vogue Factor, her memoir of three decades in publishing, achieved international recognition. She is currently writing her third book and is only truly happy if she has a trip to look forward to.
Linda Fasteson, Providence, USA
Linda is an award-winning freelance writer and photographer specialising in cultural travel, grand and historic hotels, spas and resorts, food and wine. She writes newspaper travel features and columns, produces YouTube videos, and publishes a website, Notable Travels. She has served as a panellist for many international tourism boards and major travel-related publications.
Craig Tansley, Melbourne, Australia
Craig Tansley is a trained journalist who discovered early in his career that travel writing was a far better gig than reporting on wars, murders and the squabbling of Australian politics. He has travelled the world for 13 years, writing for some of the world's most prestigious titles and now considers himself a lagoon specialist, a cocktail critic and a jacuzzi master.
Daniel Scott, Charlotte Bay, Australia
From instigating a search for his missing undies at Bristol's Hotel du Vin and witnessing a shootout from his Caracas balcony, to working through a 23- course degustation menu at the George V in Paris, multi award-winning travel writer Daniel has had the gamut of international hotel experiences in his 20-year career. His favourite hotel? The Peninsula, Hong Kong.
Darrell Hartman, New York, USA
Darrell is co-founder of travel documentary website junglesinparis.com. His articles have appeared in the Wall Street Journal, Financial Times, Travel + Leisure, AFAR, and on the websites of Departures, Vanity Fair, and National Geographic Traveler. Before moving to New York, Hartman lived in Athens as an English teacher and California as a forest ranger.
David Whitley, London, UK
David spends more time in hotels than is healthy. He spends good chunks of his year wrestling with in-room lighting systems and lengthy check-in procedures to write for major UK, US and Australia publications. He inspects a terrifying number of hotels and can bore you to tears with a long list of things that hotels get wrong – but will proclaim hallelujahs when they nail it.
Gabriel O'Rorke, Santiago, Chile
Gabriel was born in Scotland but now lives in Santiago, Chile. Previously a TV producer for the BBC and reporter for ABC, she is currently a freelance multimedia journalist specialising in Latin America and contributing to a range of outlets including CNN Travel, Condé Nast Traveler, Tatler and National Geographic Traveler.
Melissa Biggs Bradley, New York
Melissa is the founder of Indagare.com, which has been named the top source for luxury travellers by Vanity Fair and the Wall Street Journal. She has been a featured speaker at the Responsible Luxury Travel summit, Luxury Interactive, the Relais & Chateaux annual congress and International Luxury Travel Mart in Cannes.
Rachel Beard, London UK
From a converted tea warehouse in London, Rachel commissions writers to review the world's very best hotels for the members-only luxury travel agency, Jetsetter.com. After stints at the Guardian, Travelzoo and Eurostar (plus summers serving afternoon tea in an Austrian chalet), she found her penchant for posh hotels, and travels the world to find them.
Rob McFarland, Sydney, Australia & New York, USA
Eight years ago Rob McFarland abandoned a career in IT to travel, write and eat Homebrand supermarket food. Now, with seven travel writing awards, including Travel Writer of the Year, Rob divides his time between Sydney, New York and Europe and runs workshops for aspiring travel writers.
Sue Gough-Henly, Melbourne, Australia
Since her early days reviewing hotels for US-based The Best Places guidebooks and the New York Times, Sue has developed a low tolerance for the boring and bland. With deep knowledge of Australian hotels, (through her Australian Best Places app), she takes the challenge of ferretting out the great from the merely expensive seriously.
Sunshine Flint, New York, USA
Sunshine is a contributing editor at BBC Travel and writes about travel for many US and UK publications such as Condé Nast Traveler and The New York Times. She was the founding editor of The Luxury Channel, a lifestyle and culture website in London. She has stayed in and reviewed some of the best (and worst) hotels around the world.