How to find the best Wendy Wu Tour for you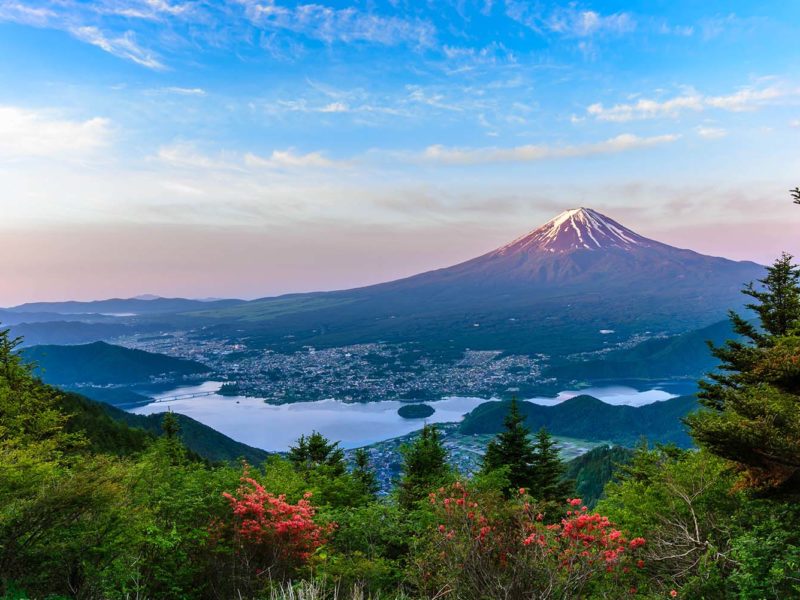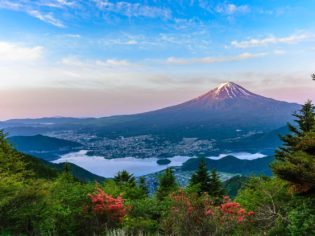 |

THIS ARTICLE WAS CREATED IN PARTNERSHIP WITH Wendy Wu Tours

|
However you like to travel, Wendy Wu Tours has crafted a tour style to suit your personality. Discover what type of traveller you are to begin your next adventure!
There are so many ways in which we can explore our vast and wonderful world. While every journey we take makes it that little bit smaller, there's still so much to experience in a single lifetime. To gain as much from our travels as possible, we want to do more than merely skim the surface. We need to be sure we've burrowed deep enough to uncover the essence of a land, its unique culture and its people.
Wendy Wu Tours has spent 25 years developing immersive ways to travel that are as diverse as their clients. Knowing we all interact with the world in different ways and draw inspiration from many places, their tours are carefully curated to ensure there is one to suit your particular style of travel.
Whether you enjoy diving headfirst into a destination with a group of people you've just met, or prefer to travel with a select few, Wendy Wu can accommodate your needs with their highly skilled team and unrivalled expertise. From Asia to South America and beyond, there's not a corner of the globe we don't know intimately, enabling us to craft the perfect itinerary and making sure you don't miss a thing.
Not sure what your tour style is yet? Here's just a few ways we can take you on your next adventure…
Classic Tours
Type of traveller: The easy-going adventurer
What to expect: Ranging from comprehensive itineraries to shorter trips that tick the bucket list sights, Classic Tours are all-inclusive with international flights, visas, and accommodation taken care of for you. You'll be exploring with their dedicated National Experts, whose in-depth knowledge far surpasses any guidebook. To ensure the expert guides give you the best experience possible the groups are capped at 28.
Where can I go? Just about anywhere! Some of their Classic Tours will take you off-the-beaten track, while others are designed to give you a good insight in a shorter length of time.
Popular destinations: If your feet are getting itchy, explore Wendy Wu Tours' Wonders of China, Majestic Yangtze, or Cities of the Orient Classic Tours here.
Immerse Yourself Tours
Type of traveller: The eager explorer
What to expect: Deep dive into a destination with the Immerse Yourself range of tours. These itineraries are designed for a more engaged experience though cultural excursions and active touring. You'll still see all the big sights, but you'll discover another layer, too. These 18-people-or-less groups allow for more free time and less meal inclusions, so you can explore at your leisure.
Where can I go? Pack your hiking boots because Immerse Yourself Tours take you off the pages of your guidebook. Go for a hike along the Great Wall, cycle through rice fields in Vietnam, be blessed by a Lama in Nepal, or meditate with a Taoist master in China.
Popular destinations: Wendy Wu Tours is the expert in Asia and their Immerse Yourself Tours go to the next-level. If Asia is on your radar, they'll take you deeper. Start your Asian adventure with the Sichuan Explorer, Yunnan Adventure, or Tibetan Wonders. Find more Immerse Yourself Tours here.
Private Tours
Type of traveller: The independent tourer
What to expect: Wendy Wu's Private Tours have been created for those who like to go at their own pace with their own people. If you love the convenience of touring, but aren't sold on travelling with a group of strangers, this is for you. Private Tours are fantastic for families, groups of friends, or those wanting extra privacy. Expect a personal touch and the peace-of-mind that everything is taken care of, you can even choose the dates that best suit you and your companions.
Where can I go: You can travel to all the destinations in the Wendy Wu collection, with the comfort of your own exclusive tour guide.
Popular destinations: Gather a posse and go In Pursuit of Pandas, travel the Majestic Yangtze, or Angkor to the Bay. See more Private Tours here.
Tailor-Made
Type of traveller: The bespoke holidaymaker
What to expect: Knowing that not everyone likes to stick to the plan, Wendy Wu Tours designed Tailor-Made touring. For people who are looking for a little more flexibility to do things their own way, these packages take in all the major highlights but allow for you to shape your perfect holiday.
Where can I go: It's up to you! You design your ideal escape with the assurance you'll be in the skilled hands of their award-winning guides.
Popular destinations: You already know where you'd like to go, so simply get in touch.
Deluxe Tours
Type of traveller: The discerning globetrotter
What to expect: No less than the very best. The Deluxe Tours are all about luxury accommodation and five-star experiences; they offer the chance to see the world in style.
Where can I go: Explore China, South East Asia, and India in the upmost of luxury.
Popular destinations: Live like a rajah on our Exquisite India tour or an emperor on our Exquisite China tour.
If none of these tours sound quite like you, visit Wendy Wu Tours or call reservations on 1300 177 506 to explore their many other tour styles, such as Solo and Short Stays.
LEAVE YOUR COMMENT