Coronavirus: the latest travel advice for Australians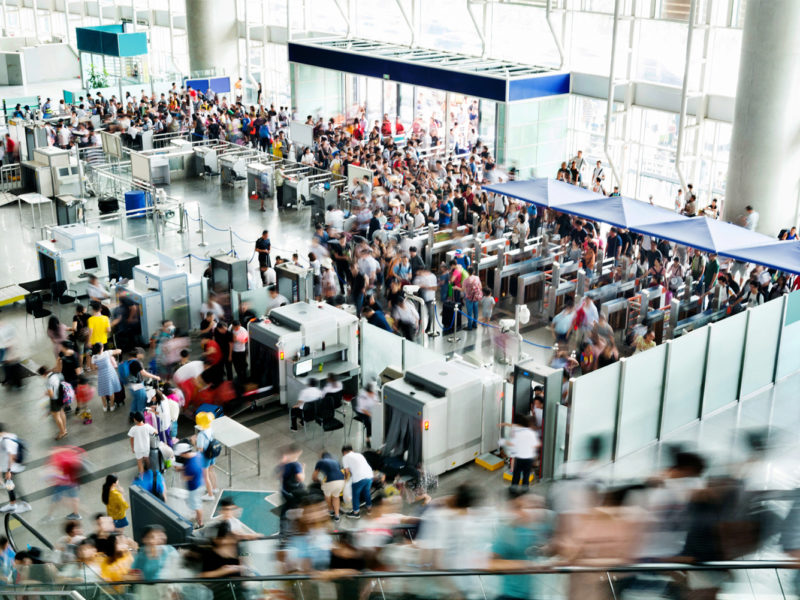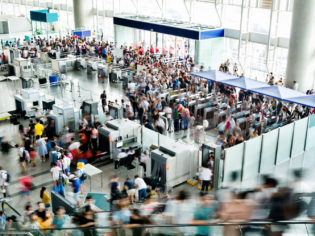 With the first known case of coronavirus recorded in December 2019, the respiratory disease has infected more than 420,000 people on the planet, with saturation coverage and Internet-fueled misinformation making it difficult for travellers to make an informed decision on travel.
Read the latest update on how coronavirus is impacting domestic travel and public life in Australia here.
*note: all information is accurate as of 1:30 pm of March 25 – but is expected to change as the story develops*
Do your research
If you have booked a holiday, the most critical thing to do is check information daily from reputable sources.
In Australia, the best source of accurate, up-to-date information is the Department of Foreign Affairs and Trade's travel advisory website, Smart Traveller.
All Australians are banned from travelling overseas at this time
As of March 18, Wednesday morning, the Department of Foreign Affairs has raised its travel advice to an unprecedented level 4 for the entire world. It is now at its highest advice level. This was upgraded to an international travel ban for all Australians on March 25.
Aid workers and those who need to travel for compassionate or work-related reasons will be exempt from the travel ban.
They are also urging all Australians travelling overseas to return home, as of Tuesday evening, 17 March.
"If you're already overseas and wish to return to Australia, we recommend you do so as soon as possible by commercial means," said the update.
"You may not be able to return to Australia when you had planned to."
This advice has been given in light of the rapidly changing situation overseas.
"As more countries close their borders or introduce travel restrictions, overseas travel is becoming more complex and difficult."
They also highlighted that commercial flights may become less available over the coming weeks as a number of commercial airlines announced they are suspending or cutting the capacity of international and domestic flights.
Major airlines cut international and domestic flights
Virgin Australia has suspended its entire international operations from March until at least June 14 and cut domestic flying capacity by 90 per cent.
This follows on from the Qantas and Jetstar announcement that they would suspend international flights and cut domestic capacity by around 60 per cent until at least the end of May, as demand for flights continues to drop.
Australians returning from overseas will have to self-isolate
Further travel guidelines came into effect at 12am Monday, 16 March around the country. Australians and international visitors who are arriving or returning from overseas will be required to self-isolate for 14 days.
The Smart Traveller website's update says, "If you're travelling or returning to Australia and arrive from 12am on 16 March, you will be required to self-isolate (Coronavirus COVID-19 isolation guidance) for 14 days. This applies to all travellers, including Australian citizens."
Further to that, the Australian Border Force website says travel restrictions continue to apply to all travellers arriving from or who have transited through any part of mainland China, Iran, Republic of Korea and Italy. The website says:
"Australian citizens and permanent residents will still be able to enter, as will their immediate family members (spouses, legal guardians or dependants only). They will be required to self-isolate at home for 14 days from the day they left China, Iran, the Republic of Korea or Italy."
In addition to these restrictions, all cruise ships which have sailed from a foreign port have been banned from entering Australian ports for 30 days.
Now that the advice level has changed to 'do not travel' for all overseas destinations and if you've already purchased travel insurance, then your insurer should also cover any cancellation expenses you incur.
How is it impacting cruising?
As of March 16, all cruise ships which have sailed from a foreign port have been banned from entering Australian ports for 30 days.
This comes after three international cruise ships; The Diamond Princess in Japan, the Grand Princess in California and now the Caribbean Princess – which is under a 'no sail order' from the US Centre for Disease Control and Prevention (the CDC) while two crew members who were previously on the Grand Princess were quarantined due to suspected or confirmed cases of COVID-19 on board.
Many major cruise companies have decided to suspend operations domestically and internationally from now into April. If you have booked a cruise that is set to sail in the next 30 days you should check their website to see the latest information.
If you booked your international cruise through a travel agent you should contact them to discuss your options.
You can also read our comprehensive guide on cruising suspensions, cancellations and compensation here.
What is the risk?
According to the World Health Organisation, the risk of catching COVID-19 depends on where you are, and whether there is an outbreak. If there is no outbreak, the risk of contracting the disease is low.
The WHO has an excellent Frequently Asked Questions section on its website, and is providing daily updates on the number of people infected in each country, with recommendations for international traffic.
However, it has been pointed out in the media that some countries have more diligent and accurate testing methods than others, and that current reported rates of infection could reflect this.
Most significant for those with travel plans are sobering comments by WHO director general Dr Tedros Adhanom Ghebreyesus in his opening remarks at the organisation's 5 March briefing: "We're concerned that some countries have either not taken this seriously enough, or have decided there's nothing they can do."
How vulnerable are you?
The good news about COVID-19 is that, at the time of writing, around 80 per cent of people who contract the virus recover without needing special treatment. However, for people with health complications, the virus can be fatal.
Check your travel insurance
Whether or not your travel insurance covers COVID-19 depends not only on your individual policy, but also when you purchased your travel insurance: a date that varies from 20 January to 31 January 2020 depending on the travel insurer, when the WHO officially declared the coronavirus outbreak a Public Health Emergency of International Concern. After these dates, the virus became a "known event" and is excluded from some policies, says Insurance Council of Australia communications manager, Lisa Kable.
Kable says if you purchased your travel insurance before these dates, you may be covered for disruption or medical treatment relating to coronavirus. But she says this is dependent on the individual policy and individuals are encouraged to "contact their travel insurance provider directly to clarify their level of coverage".
While each carrier, airline, hotel and operator has its own cancellation policy, Kable says she's "hearing anecdotally there is some flexibility with changing dates or postponing trips, so it's worth checking with operators directly".
As of March 18 the travel advice from the Department of Foreign Affairs to all Australians is do not travel abroad and for those who are currently overseas to return home as soon as possible.
They also warned that if you remain overseas they may not be able to offer assistance if you change your mind at a later date.
"If you choose to stay, note our ability to provide consular assistance in some places may be limited due to restrictions on movement and other services," it said in a statement on Smart Traveller.
This latest announcement may mean that if you still choose to travel overseas, or not return home, your travel insurance may be null and void. You will need to check with your travel insurance provider to clarify what this means for you.
If you have been impacted by the latest restrictions, Smart Traveller recommends contacting your airline, travel agent or insurance company to discuss your travel plans and options for cancelling or postponing current bookings, or to arrange flights back to Australia.
Quarantine
For many people, it's not getting sick, but having to be quarantined that is a concern. If you are quarantined and miss your flight home, you may need to purchase another flight to get home. Additionally, if you have to self-quarantine when you return home, it is important to consider how this will impact your work and living arrangements and how you will source supplies.
The biggest issue to clarify with your travel insurance company is if it will cover medical costs if you contract COVID-19 overseas. This may not be as big a concern if you're visiting a country that has a reciprocal healthcare agreement with Australia where you are covered for medical treatment. But if you are travelling to a country like the United States, you could end up with a hefty medical bill.
Again, it's critical to check your policy and confirm with your insurance company what you are, and are not covered for.
You should also speak to your employer before you decide to travel overseas as many businesses are forcing staff to self-quarantine for two weeks at home upon their return and advising that it needs to be taken as leave without pay or annual leave.
How to stay healthy
Good hygiene is critical to avoid catching the disease.
COVID-19 is now known to spread through person-to-person contact or surface-to-person contact through small droplets from the nose and mouth ­– primarily, sneezing and coughing.
WHO recommendations include cleaning your hands thoroughly with soap, not touching your face, covering your mouth if you sneeze, maintaining a metre distance from anyone coughing, and staying at home if feeling unwell.
Most importantly, if you have been to an area where there is an outbreak, the WHO recommends you self-isolate and seek medical advice if you begin to feel unwell.
Where to next?
Coronavirus has made both international and domestic travel hard to plan, but it doesn't mean you have to stop dreaming and planning. One of the great joys of travel is taking the time to plan. Keep adding to your bucket list with our inspirational travel content and visit Australian Traveller to factor in travel to bushfire and drought affected towns around Australia in the future.