Santiago's new groove.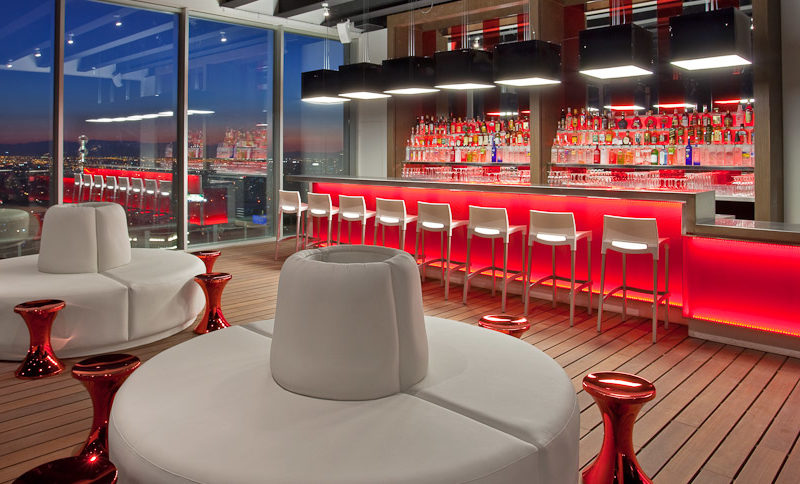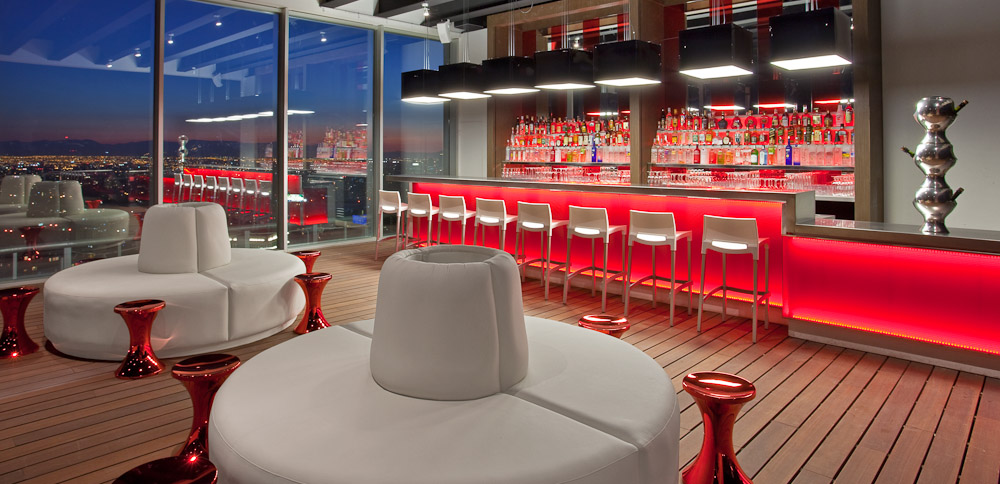 Santiago is transforming… Pulsating neighbourhoods, art-nouveau architecture, scrumptious local cuisine – there's plenty to discover. Ute Junker falls for the little-known charms of Chile's turnaround town.
To taste the new Santiago, head to the sleek Borago restaurant and order the pears.
Inspired by a Spanish saying, "You can't get pears from an elm tree", chef Rodolfo Guzman has created an exquisite dish that features two tiny pears
hanging from the branches of a bonsai elm tree.
The pears – stewed in maquis berry and rolled in dehydrated lemon – are delicious: simultaneously tart and sweet, smooth, crunchy and powdery. They're also uniquely Chilean, found only in one isolated valley in the north of the country.
Guzman, a rising star in the culinary world, is dedicated to showcasing Chile's indigenous ingredients, many of which were once used by native tribes but are now largely forgotten. Dining at Borago, you can sample foods that can't be found anywhere else in the world, including 32 different kinds of mushrooms, and Patagonian pine nuts that are the size of Brazil nuts.
With his sophisticated, creative cuisine, his international reputation and his passion for his country, Guzman is typical of the new Santiago. For many years, Santiago was South America's ugly duckling city, lacking the elegance of Buenos Aires or the energy of Rio de Janeiro. As the city reinvents itself, however – sprucing up its charming colonial neighbourhoods and becoming a creative force in fields as diverse as fashion, art and architecture, Santiago is becoming a destination in its own right.
Not so long ago, the best thing about Santiago was leaving the city. With the Andes Mountains offering magnificent skiing just an hour to the east, pretty Pacific beaches not much further to the west, and wineries virtually surrounding the city, Santiago has always offered fabulous day trip options.
These days, there are more reasons to stay in town. Beyond the rather sterile downtown area, you'll discover vibrant neighbourhoods with leafy parks, funky cafes and a unique charm.
Take Barrio Brasil. Twenty years ago, no-one wanted to live in this neighbourhood, where the cobbled streets were lined with rundown mansions. Cheap rents attracted Santiago's artists and musicians, who raised the area's cool quotient, leading to the opening of countless bars, restaurants and cafes.
A stroll through the barrio reveals plenty ofsurprises. The area north of Avenida Brasil is home to some of the city's most beautiful architecture, from the gothic Basilica del Salvador on Calle Almirante Barroso to the art-nouveau maisonettes on Calle Cienfuegos. Stop for a drink at Zully, a funky cocktail bar and restaurant housed in an elegant mansion on the pretty Calle Concha Y Toro, then head for the bustling Plaza Brasil, where children play on colourful sculptures by Federica Matta, couples relax over a coffee, and 20-somethings gather in flocks before heading out for the night.
Just as atmospheric is the bohemian Bellavista neighbourhood. It's home to both a large student population and more affluent hipsters, which explains its diversities – you may find a hole-in-the-wall empanada shop tucked in next to a high-end development such as the Patio Bellavista. Filled with galleries and restaurants, Patio Bellavista is a great place to discover the work of local artisans. Try Marazul beautiful glass and silver necklaces that would look at home in New York or London.
Another must-visit in the area is La Chascona, the secret hideaway where Pablo Neruda, Chile's Nobel Prize-winning poet, holed up with his mistress. Chileans adore Neruda, and as you explore this whimsical building that's designed to resemble a ship, decorated with paintings by Picasso and Diego Rivera – you'll start to see why. The guided tour gives an insight into Neruda as more than a poet – this was a man obsessed with watermelons, who insisted his house include secret passages, and more bars than bathrooms.
Every neighbourhood has its own little gems. Amid the upmarket streets of Providencia, for instance, you'll find Santiago's up and coming designers showcasing their own work in the cooperative GAM (short for Grupo Anti Mall). Housed in the second floor of an elegant mansion, you can find chic clothes by names to watch such as Pippe Palacios and Vicente Papia.
For culture fans, Santiago has some of the best museums on the continent. Start with the Museo Chileno de Arte Precolombino, housed in a pretty 19th-century customs house, and displaying one of the continent's best collections of pre-Colombian art. While everyone's heard of the Incans and the Mayans, the exquisite artefacts on display – from gold sculptures to beautiful ceramic portraits and vivid weavings preserved by the incredible dryness of the Atacama desert – will give you an appreciation for the many other rich cultures that once thrived on this continent.
Then head to the Parque Forestal, the main park downtown, to visit two of the city's main fine arts museums. The Museo de Arte Contemporáneo (MAC) is considered one of South America's most cutting-edge institutions, spanning the fields of painting, sculpture and photography. The Museo de Bellas Artes hosts exhibitions by international artists such as David Hockney and Henri Cartier Bresson.
Leave time in your schedule to visit the Mercado Central, housed in another colonial building. This is where locals come to do their shopping, and wandering the stalls is a fascinating way to get a peek into everyday Chilean life – don't be afraid to ask for a taste of unusual offerings such as sweet cucumber pickles. The market is home to a number of restaurants serving super-fresh seafood: lunch here will be a highlight of your trip.
How to get there
Qantas flies non-stop from Sydney to Santiago three times a week (Monday, Wednesday and Saturday). LAN Airlines flies six times a week from Sydney with a stop in Auckland. Both airlines offer connections from other cities.
Expect to pay from around $1800 low season return plus tax, up to $3600 high season. Australian passport holders pay an arrival tax of $92.
When to go
The warm dry summers (December to February) are the perfect time to visit, with festivals such as the Providencia International Jazz Festival and the Love Parade taking place. Winter can be rainy and smoggy, but offers the chance to ski the Andes.
Where to Stay
Comfortable
Hotel Orly: Book early to nab a quiet back room at this popular Providencia hotel. Pedro de Valdivia 027. hotelorly.cl
Hotel Galerias: One of the best options downtown, with traditional Chilean décor and solid double glazing. San Antonio 65. hotelgalerias.cl
Luxury
Plaza El Bosque: Welcoming rooms, a rooftop terrace and restaurant and a quiet location make this an inviting option. Ebro 2828. plazaelbosque.cl
W Santiago: Hotel as destination: good restaurants, a lovely rooftop pool and a happening lobby. Isidora Goyenechea 3000. starwoodhotels.com
Boutique
The Aubrey: Fifteen individually-decorated rooms with private terraces. Other perks: spacious garden areas and a swimming pool. Constitución 299-317. theaubrey.com
Lastarria Boutique Hotel: Top marks for the hip location, gorgeous gardens and interconnecting rooms for family groups. Coronel Santiago Bueras 188. lastarriahotel.com
Where to eat
Affordable
Bar Liguria: A popular hangout serving up sandwiches, salads and Chilean classics. Luis Thayer Ojeda 19. liguria.cl
Galindo: Enjoy home-cooked favourites such as pastel de choclo (a ground beef and chicken casserole) at this Bellavista diner. Dardignac 98. galindo.cl
Comfortable
Barandarian: Fabulous Peruvian cuisine inside the Patio Bellavista complex. Constitución 38. barandiaran.cl
Aqui Esta Coco: Quirky décor and the freshest seafood in town. La Concepción 236. aquiestacoco.cl
High End
Borago: Chef Rodolfo Guzman's dazzling eight-course tasting menu showcases native ingredients. Nueva Costanera 3467. borago.cl
Nueva: Fixed-price lunch menus offer great value at one of the city's top restaurants. Costanera 3467. aguarestaurant.cl
LEAVE YOUR COMMENT