The top 10 health retreats around the world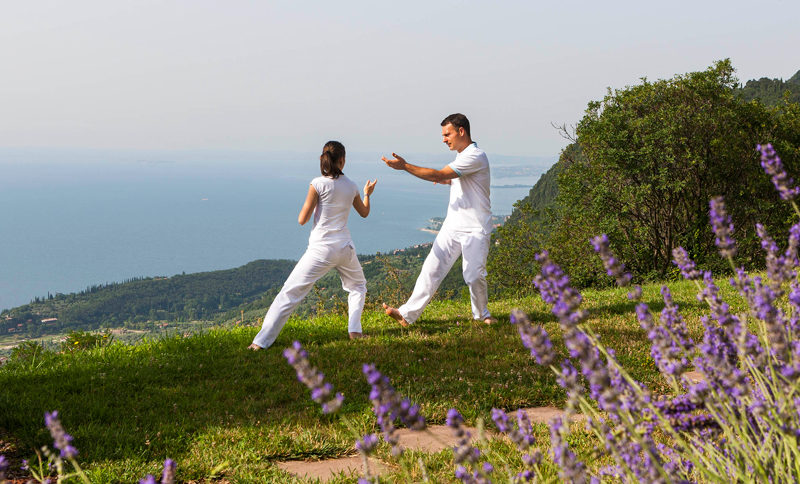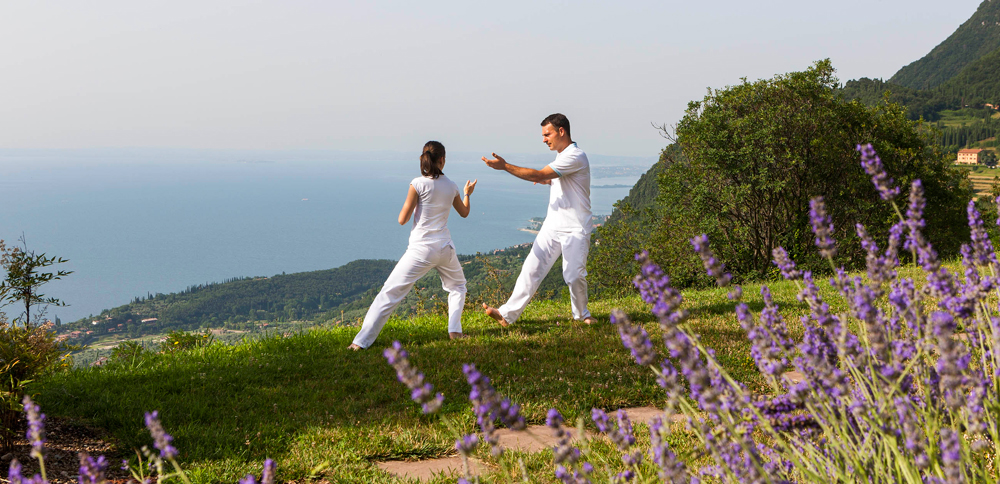 Whether you're looking to wind down, shape up or detox both your body and mind, health retreats are becoming increasingly popular among our health-conscious travellers. Here, we unearth the cream of the crop of the world's best health retreats that are each amazing for both your body and soul…
1. Connect back with nature at Aro Hā Wellness Retreat
New Zealand
Set amongst a sub-alpine wonderland in New Zealand's Southern Alps, Aro Ha is designed to encourage connectivity with the environment and those around you, making it especially popular for solo travellers.
Here you can challenge yourself everyday with sweat-inducing TRX strength sessions (that's a type of training that uses gravity and your own body weight to build strength, power and flexibility), Vinyasa yoga sessions and with the rugged NZ landscape on your doorstep; Aro Hā offers a great base for a hiking holiday.
At the milder end of the spectrum, Aro Hā also uses holistic practices such as yoga and meditation classes to replenish your energy, as well as daily therapeutic massages, soothing steam rooms and saunas.
Address: 33 Station Valley Rd, Wyuna, Glenorchy 9350, New Zealand
2. Master yoga on the beach at Phuket Cleanse & Detox
Thailand
In seven days guests are guaranteed to master how to live a healthier lifestyle. You'll be put through your paces with high intensity interval training classes, kayak in the ocean or wind down with a hot yoga session.
But it's not just your muscles that will get a workout – this healthy retreat is combined with a detox of supplements and drinks that strengthen the liver and kidneys and help give your body hydrating electrolytes.
Coupled with raw cooking classes, ice baths and indulgent massages, Phuket Cleanse is a revitalising detox for the whole body.
Address: 49 105 soi Soi Ruam Nanachat, Rawai, Mueang Phuket District, Phuket 83100, Thailand
3. Detox and de-stress at The Farm at San Benito
Philippines
This is one luxury health retreat for those truly committed to a hardcore overhaul. It begins with an in-depth consultation with a medical doctor and a fitness trainer who will help tailor your stay to your own detox goals.
Drawing on techniques from around the world, guests can take part in a specialised juice diet that will cleanse your body, and even have colon hydrotherapy sessions before unwinding with a wealth of complimentary spa treatments.
Every day you will meet with the doctor who is on hand to make sure you are getting the best out of your stay.
Address: 119 Barangay Tipakan , Lipa City, Philippines
4. Experience the magic of Ayurveda at Vana
India
Nestled in the Himalayas of India, this retreat redefines the wellness holiday experience with a philosophy of creating an individual and outstanding treatment for every person.
Here you choose a variety of wellness objectives that shapes your program constructed by a specialist. For instance, a beauty therapy that will replenish and nourish your skin with Tibetan healing and Ayurveda therapies.
Alternatively you can choose to concentrate on fitness with a private training session in the state of the art fitness facility. From the food to the activities, everything is designed specifically to help each individual.
Address: Mussoorie Rd, Malsi, Dehradun, Uttarakhand 248001, India
5. Get active at 38 Degrees North
Ibiza
For those looking to tone and shape up, Ibiza has more to offer than just nightlife. Located on the east coast of the island in Aguas de Ibiza, 38 Degrees North boasts an enormous spa and three restaurants, as well as specially trained health and fitness gurus (including an ex-British Gold Medallist) to help you get fit quick.
Here you can build your ideal health program and choose from their four "fusion elements" (cardio, strength and sport, mind and body and renewal), as part of their Fusion Fitness holidays.
And there's no shortage of activities either from pilates and coastal runs to TRX and powerplate equipment, all with your own personal trainer to assist you along the way.
Address: info@thirtyeightdegreesnorth.com
6. Get your heart pumping at Luxury Marco Baioa Bootcamp
Portugal
With a fun feel and diverse approach to fitness, each day at this boot camp begins with stretches and yoga to warm-up your body for the day ahead.
There's two daily mandatory boot camp classes, as well as a range of optional activities from circuit training to beach boxing.
But it's not all hard yakka – between classes there are various spa therapies to indulge in, as well as three solid meals, healthy post-workout snacks and juices at the bar or one of the three bespoke restaurants. All the necessities to help revitalise your body and get you fighting fit for the next day.
Address: Encosta Do Lago Resort Club, Av. Ayrton Senna da Silva Quinta do Lago, 8135-866 Almancil, Portugal
7. Master the art of a good night's sleep at Lefay
Italy
Not having enough sleep is usually a sign that you need to take a break and step back from your daily routine. Here at Lefay, by Italy's picturesque Lake Garda, traditional Chinese medicine is used to help stimulate energy, improve wellbeing as well as sleeping patterns.
The wellness program also has plenty of pampering treats on offer with energising facials, aromatherapy treatments and Tui na massages. With relaxing activities such as tai chi, yoga and qi gong, you'll be nodding off in no time.
Address: Via Angelo Feltrinelli, 136, 25084 Gargnano BS, Italy
8. Sharpen your sports skills at Thanyapura
Thailand
Somewhat of a fitness utopia, Thanyapura boasts some of the best sporting facilities around. Think Olympic-size swimming pools, state-of-the-art fitness centres and full-size football pitches.
Classes on offer range from boxing to Zumba and almost everything in between, as well as coaching sessions for children and adults alike. With tailored programs offering you the chance to de-stress and lose weight, as well as an award-winning spa, Thanyapura does fitness for the family.
Address: 120/1 Moo 7, Thepkasattri Rd Thalang Phuket 83110, Thailand
9. Seriously step up your strength at Wildfitness
Kenya
Tucked away on the north coast of Kenya near Watamu, is this fitness retreat overlooking white-sand beach.
After an initial assessment, guests can take part in a personalised wellness program that analyses your specific movements, patterns and running technique.
It's a nine day schedule that is jam packed with workshops from nutrition to flexibility, movement classes and adventurous training, not to mention massages to help your body's new fitness regime.
Address: Wildfitness, Watamu, Kenya
10. Relax as your waited on at Le Blanc Spa Resort
Cancún, Mexico
The adults-only, all inclusive Le Blanc Spa Resort is your own private paradise, situated on the pristine beaches of Cancún.
The best way to spend your time here is to take full advantage of the personalised guest services. The staff make sure you don't have to lift a finger during your stay, except if you want to tee off at the Jack Nicklaus Signature golf course.
The AAA Five Diamond spa has 19 treatment rooms for your enjoyment. Choose from their selection of signature aromatherapy treatments and return to normal life a floaty, de-stressed, glowing version of your former self.
Address: Blvd. Kukulcan, Punta Cancun, Zona Hotelera, 77500 Cancún, Q.R., Mexico