Vanua Levu: the Fijian island you need to know about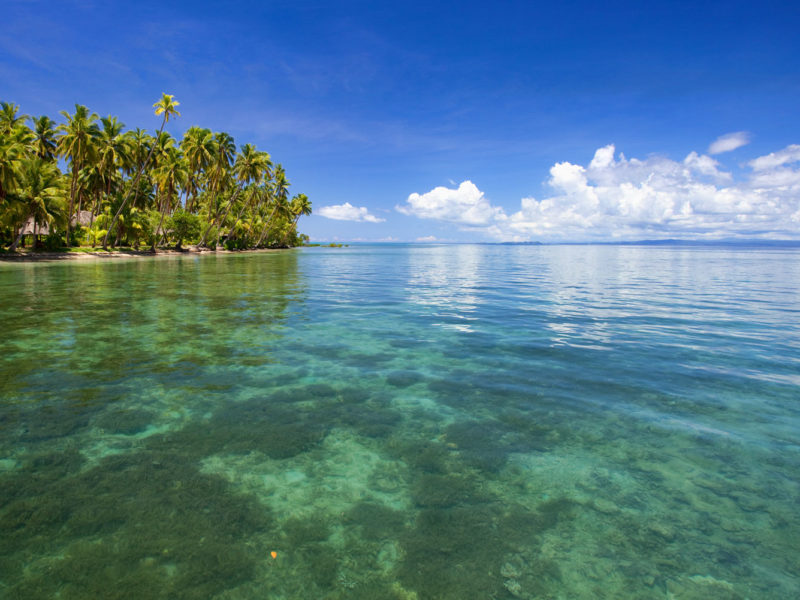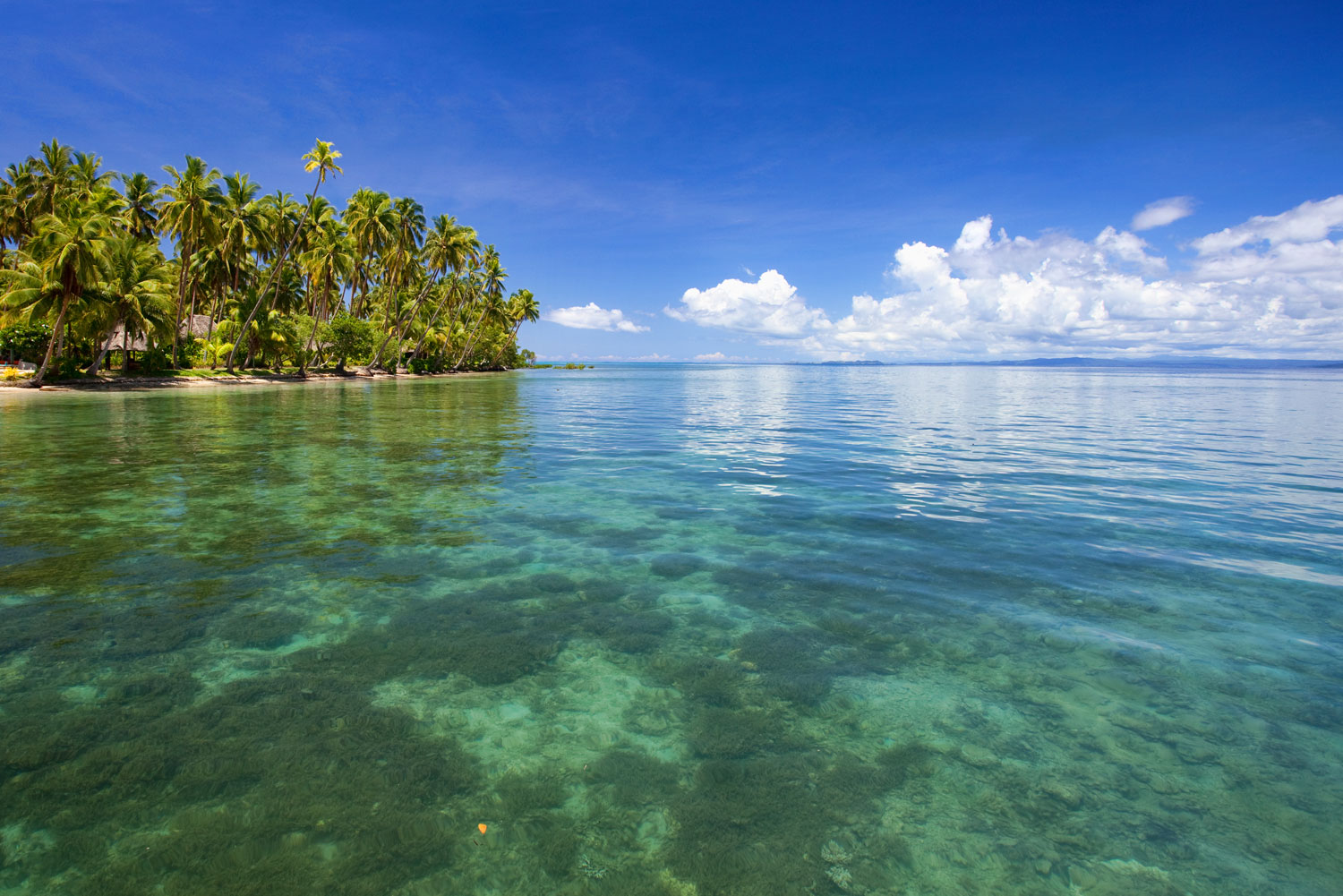 Only 64 kilometres north of popular Viti Levu lies a simply charming Fijian island that has been largely saved from the wrath of tourism… for now.
Open any travel supplement in a newspaper or magazine and advertisements for Fijian resorts will leap out at you: everything from budget to exclusive five-star resorts.
At one end of the spectrum a banana chair, a swimming pool and a psychedelic cocktail will be the lure. Traipsing between the bar and a soggy towelled banana chair is the only exercise required. Forget about going outside the resort. Fiji will come to you.
At the five-star end, honeymooners and the executive set can loll about in quiet, tasteful hideaways, float in the infinity pool and meander down a 'Guests Only' path to the spa/massage bure, so environmentally discreet it is barely visible to the naked eye.
Then there is the Fiji I know from sailing around her pretty little islands for the past 10 years. In the islands of Mamanucas and Yasawas, I've swum in sublime, isolated anchorages and eaten barbecued fish on a moonlit beach with the locals.
The other side of Fiji
North of Viti Levu, I first discovered Vanua Levu years ago. Nestled between green mountains and small islands, Savusavu Bay welcomed us and it was love at first sight.
I have returned several times since. Why? It's a place that tugs me back in the same way that I can watch a favourite black and white movie again and again; you want nothing in the story to change and the editing is perfect.
Besides the Fijians, the cast includes generations of copra planters, yachties, Indian merchants, missionaries, mavericks and a group of international expats who now call Savusavu home.
Environmental warrior, educator and film producer Jean-Michel Cousteau's luxury eco resort is a few minutes from town, and motivational guru Tony Robbins owns Namale Resort. But such is the charm of this laid-back former colonial stronghold, that if the only motivation you have is to watch the sunset with a Fiji Gold you can wander down to the Planters' Club and sit on the verandah.
The history of Vanua Levu
Vanua Levu was first known as Sandalwood Island and in the early 19th century the harbour was a centre for sailing ships plying their trade in sandalwood and bêche-de-mer (sea cucumber).
In the 1860s, Australians and New Zealanders established coconut plantations and the descendants from the island's romantic past give it a character lacking in so many other tourist destinations.
With this rich history and its strong sense of community, the common refrain from US expats is 'this place is like Hawai'i was 50 years ago'.
Although it is the second-largest Fijian island, Vanua Levu doesn't, as yet, attract hordes of tourists and air travel is currently by an 18-seater Twin Otter. Our flight path from Nadi takes us north-east over the top of Viti Levu and the Koro Sea.
The afternoon sun in a cloudless sky transforms the water below into a glowing palette of turquoise and aquamarine as we buzz like a dragonfly over reefs and tiny flickering waves that dance in the light.
Passing west of the 'Garden Island' of Taveuni, we slowly bank and skim the green mountains of Vanua Levu, before dropping onto the tarmac.
In and around Savusavu
I head straight for the Copra Shed situated on the bay. First built in the 1880s, when copra was a thriving export, the shed has been restored and is now home to Savusavu's marina, owned by Australian-born Fiji hands, Tony Philp and geologist, Geoff Taylor. Old black and white photos line the walls and give a real sense of its colonial past.
As well as the marina and yacht club, it houses a restaurant, coffee shop, offices and a gallery. The bar is a hub for old timers and locals who mingle with yachties, visiting entrepreneurs and whoever happens to be in town.
On Friday and Saturday it is party time in Savusavu and you won't be disappointed.
Perhaps it's because my early childhood was spent on a coconut plantation in Papua New Guinea that this place reminds me of an era I thought had disappeared forever.
I choose to stay at the Copra Shed and book one of the two bedrooms upstairs. The rooms are comfortable in a friendly way and by the end of the week I feel like part of the family, anxiously keeping an eye on Sereana, one of the bar workers who was shortly expecting her third child.
I didn't bring my laptop and because I need to do some internet banking, the manager down the road at Westpac gives me his office for half an hour. That's the sort of place Savusavu is – you get the drift?
Exploring the island by 4WD
For me, there's nothing quite like getting in a 4WD and setting off to explore a tropical island. I hire a car from Eddie Bower at the Copra Shed and head up The Hibiscus Highway.
It is one of the prettiest drives in the South Pacific: coconut plantations, old homesteads, rampant green foliage and flowers, potent with colour and perfume, border one side of the road, while the other is washed by the Koro Sea.
If you head up a bumpy dirt track as high as you can go, you will be rewarded with breathtaking views over reefs and islands. And if it is late in the day, you can watch the sky surrender to a sunset of flaming crimson and purple before melting into the soft shadows of dusk.
Travelling like a local
If you wish to travel like the locals, take the bus to Labasa, an Indian sugar town on the northern side of the island. The journey of two-and-a-half nail-biting hours takes you up steep mountains in low gear, down the other side in freefall, and through primeval rainforest and fields of sugar cane.
On the ascent, the bus brakes and slips backwards to drop off or pick up passengers. I am amazed by the lack of obvious communication between the driver and the passengers but I assume he must have had psychic powers to know exactly when to stop and let his people disembark.
The Indian lady sitting next to me has wisely brought a picnic and sensing my nervous disposition, she generously offers me a variety of treats to keep me both sustained and distracted.
Visiting a Fijian pearl farm
Pearl gazing is a talent I have perfected over the years, so visiting Justin and Leanne Hunter's South Sea pearl farm in Savusavu Bay is a no brainer. Growing up in Savusavu, Justin had a dream of farming pearls and after graduating as a marine biologist in the US, he established J.
Hunter Pearls in 1999.
Justin's practice of 'green farming' is committed to preserving the marine environment while including the local community in his venture, thus providing job opportunities and education. Glowing gold, pistachio, cranberry and chocolate, these pearls are highly sought after on the world market.
The island paradise with it all
For nature lovers, Vanua Levu has it all: hiking to waterfalls and hot springs; canoeing, diving, snorkelling and fishing. Excursions can be arranged through the resorts and guides will eagerly share their knowledge with you.
Whatever activity you choose, there is no better way to finish the day than with a candlelit dinner and the languid sounds of Fijian musicians.
Relax and recharge (but don't recharge your phone)
By the end of the week, my vocabulary has shrunk almost to two words – Bula and Vinaka (hello and thank you).
Between the laid-back lifestyle and some massages that render me almost unconscious ("very stressed" said Viri as she pummels muscles I didn't know I had), I am so relaxed that even talking seems an unnecessary effort. Planning what to have for dinner is far more important.
Internet and mobile services are available but if you don't charge the batteries, I promise you will not be missing anything. What's to miss when you can have the sea for breakfast, a massage at lunch and lobster for dinner
After I return home, I hear that Sereana from the Copra shed gave birth to a baby girl. I'll have to book my flight to visit.
The Details
How to get there
Fiji Airways has direct flights to Nadi from Sydney, Brisbane and Melbourne. From Nadi, connect with a domestic transfer to Savusavu – Fiji Airways flies this route twice daily.
When to go
May through to October is the dry season and best time to visit.
Where to stay
Affordable:
Hidden Paradise Guest House offers refurbished, simple, clean and inexpensive rooms and are backpacker friendly.
Daku Resort is a low-key and vintage-style resort with pretty white bures – there is also a specially-built Yoga Shala.
Comfortable:
Naveria Heights Lodge is highly rated for fabulous views and great hospitality; adventure tours can be arranged.
Luxury:
Jean-Michel Cousteau Resort, owned by renowned oceanographic explorer, environmentalist and film producer Jean-Michel Cousteau, is an eco resort in a superb location. With a wide range of land and marine-based activities, it is excellent for couples and families.
Namale Resort & Spa is owned by motivational guru Tony Robbins – a truly world-class getaway.
Koro Sun Resort is located 15 minutes from town and set in 65 hectares of beautiful grounds.
Savasi Island is on a small privately owned island connected by a causeway to the mainland. Stay in a waterfront bure nestled in tropical rainforest, a clifftop villa or in a luxury stateroom onboard a moored schooner.
Something Special:
The Pearl Shack is the real deal when it comes to experiencing the ultimate barefoot paradise. Relax in your own private bungalow on the beach, which happens to have been Justin and Leanne Hunter's first home.
Where to eat
All dining in Savusavu is casual or smart casual… try the below.
The Surf and Turf is ranked as one of Savusavu's top restaurant serving up superb fresh local seafood.
The Captain's Cafe at the Copra Shed is located on the deck of the marina.
Savusavu Wok near the water in downtown Savusavu – who doesn't like good Chinese?
Sea View Café is where you will find the best-value Indian curries in town.
Or book ahead at a restaurant in one of the resorts if you wish to slip into a floaty kaftan and experience romantic fine dining.
Things to do
Rainbow Reef (between Vanua Levu and Taveuni) for divers – July to September has best visibility.
A tour of J. Hunter Pearls – learn about marine biologist Justin Hunter's green farming techniques.
A beer at the Copra Shed with the yachties.
Check out Savusavu's hot springs, many of which are found dotted along the town's waterfront.
Visit the spectacular waterfalls like Nakawaga or Vuadomo near Savusavu. Pack your swimmers for wild dip in the pools beneath.