Secret spot: It's time we put Shenandoah National Park on your radar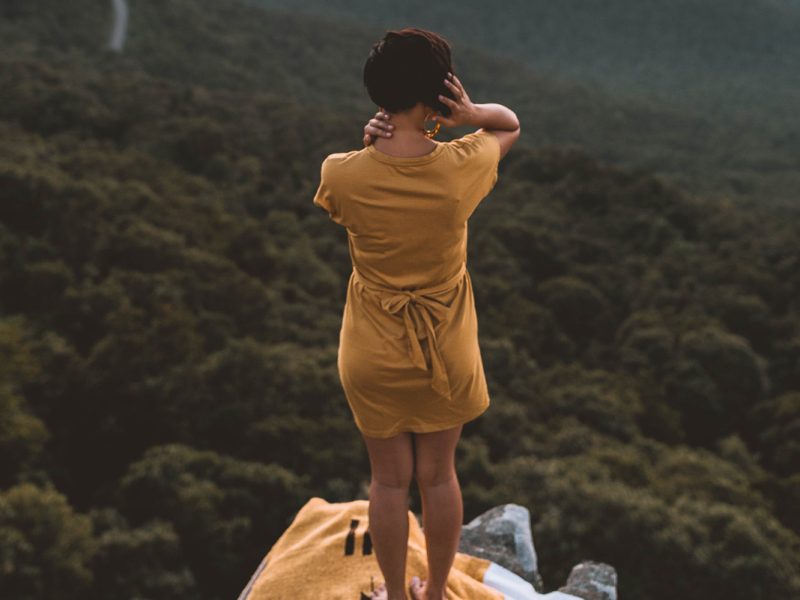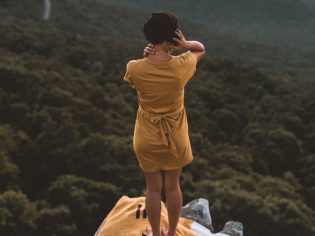 The USA isn't short of incredible national parks to visit, but if you're looking for one without timed entries and queues of people Virginia's Shenandoah National Park is waiting for you.
"Well, hey there! You doin' alright today?" The beaming ranger at the park's entry gate is straight out of central casting. If the assignment were to find the most rangery-looking ranger to prime a guest's first impression of what a US National Park is, this guy is in the running for an Oscar. Khaki clad from foot to head, that felt hat with the dents in the crown, you know the one, right? It's all so darn delightful.
Shenandoah National Park is in the US state of Virginia and lies only 100 ridiculously scenic kilometres from Washington Dulles International Airport – though it may as well be a world away. I'm warned to watch for deer "they're out mostly at dusk, and they won't always move when they hear a car comin'" and not to worry too much about the black bears, "they're more scared of us than we are of them" which is certainly not how I feel about it. But, okay.
The perks of a national park without the crowds
Intriguingly, this bucolic bundle of wilderness isn't cram-jammed with visitors like many of the nation's national parks have been of late. There isn't a snaking traffic queue to be found, no tussling tourists squawking over the last tee shirt in the gift shop and a resplendent lack of viral TikTok-Instagram-YouTube selfie stick insanity.
Over 1.2 million guests come into Shenandoah National Park each year – certainly not a number to sneeze at. But, just right next door at the Great Smoky Mountains National Park in Tennessee, the visitor numbers are more than TEN TIMES that.
This is outdoors nirvana at its very best, a secret spot of genteel tranquillity where connecting with nature and appreciating the flora and fauna comes without a side of overtouristed guilt to contend with. Quell the ruckus, indeed.
A peaceful introduction
Travelling along Skyline Drive, the main artery of the park that stretches along the iconic Blue Ridge Mountains, it's impossible not to feel tiny amongst the towering green chestnut oaks. They're thinner than you'd expect them to be for their height, their shingle-like bark a right suitable backscratcher for those aforementioned bears.
Several times I pull the car over and get out for a peek down the meandering trailheads leading into the wilderness and to soak in craggy vistas. It's quiet, bar the birdsong and cracking forest noises; in almost 81,000 hectares, there are 800 kilometres of hiking trails (including part of the storied Appalachian Trail) and innumerable places to get lost and find yourself.
Shenandoah National Park accommodation
The accommodations here are in what I'll call 'national park natty' style, with pine panel walls and floors, as well as modern amenities like a TV, air-con and coffee maker. It's retro but oozes over with rustic charm. Overnighters can choose from individual cabins, a room in the lodge, motel-style rooms, and of course, camping under the wide-open shooting star sky.
I stayed at Skyland Lodge, and in the morning, opening my curtains that cover the entire back wall of windows, dusk isn't yet breaking; the Blue Ridge Mountains are indeed blue. There are deer and their gangly fawns with still white spots (seriously, am I in a Disney movie?) on the dew-misted lawn munching down the grasses. Their tails are twitching, acutely aware with that sixth sense they have of anything around them that might convince them to bound into the safety of the thickly timbered national forest. It's daybreak magic, and it's yours to witness.
Local food and drink to try
Breakfast calls, and when coffee is at stake, my listening ears are on. Grabbing a quick cuppa from the coffee cart, I'm eyeing off the biscuits and gravy (soft savoury dough with gravy made from pork sausage drippings, flour, milk and scads of black pepper) on someone else's plate at the Pollock Dining Room.
Close by the accommodations, the Dining Room and the Mountain Tap Room offer options that are unexpectedly sophisticated without being pretentious. You'll not find foam-dusted anything here, but what you will find is a selection of local specialties and Southern staples that let you explore the typical foods of the region. Don't miss your chance.
It's hard to fathom anyone going past the pan-fried fresh rainbow trout, but the Brunswick Stew (tomato base with lima beans, corn, smoked pork and chicken in a BBQ broth) and the Virginia Shrimp and Grits (creamy, buttery, cheesy stone ground corn porridge, but don't start thinking it's the same as polenta) make a great case for themselves, too. Grab the fixings for s'mores and make your own gooey chocolatey dessert over a fire with flame-set marshmallows, Hershey bars and graham crackers.
Things to do in Shenandoah National Park
With activities typical to National Park surrounds like bushwalking, fishing and chasing waterfalls (there are more than 70 in the park) there's no shortage of things to do here. One of the most fun is simply enjoying the quiet while waiting and watching for local fauna. The ranger stations and the Skyline Lodge keep an observation book whereby guests can chronicle their wildlife sightings.
There are quite a few for deer ("8-pointer observed near mile-marker 54, huge!") and the smaller more common critters like squirrels, rabbits, skunks and even bears, though I never saw one. More elusive, but vocal especially at night are the bobcats and coyotes with their yipping barks and haunting howls – it's quite an auditory experience. Both species' conservation status is listed as 'least concern' under the International Union for Conservation of Nature, with thriving populations in these parts.
Ranger programs are enlightening and completely free. Go and learn about the opportunistic wasps that build their homes in abandoned woodpecker's nests, and the umber shaded copperheads (one of two poisonous danger-noodles in the park) that make their dens amongst the rocky crevices and wooded hillsides.
Best time to visit
Shenandoah National Park is open year-round, but Skyline Drive will be closed when weather conditions make it impassable. The accommodations, dining and ranger talks are in operation in autumn, spring and summer, and closed for the winter from November/December reopening March/April; check the website for specifics and to make bookings.
Entry costs
Entry to the park is $30 for a seven-day pass per vehicle.
Getting there
Entry via the Front Royal (North Entrance) is the best bet coming in from Dulles airport, at 20173 Skyline Drive, Front Royal, Virginia 22630
LEAVE YOUR COMMENT